5 Biggest Surprises of the 2015 NFL Early Free Agency Period
The NFL early free agency period is a very odd time. Players and teams are permitted to negotiated deals, but no contracts can officially be signed until the official free agency opens. If a player and his current team haven't been able to work out a deal, there is a very good chance that another team can swoop in and pry said player away. This tends to happen more often than not, making for a hectic time.
While some players choose to re-sign with their current team, it doesn't make the process any easier to stomach. This period can be tense, intriguing, and mainly frustrating. This year was no different than past years. Some players stayed, some players left, and some are still trying to figure things out. But a lot of decisions have been made and they are game changers. These are the five biggest surprises of the 2015 NFL early free agency period.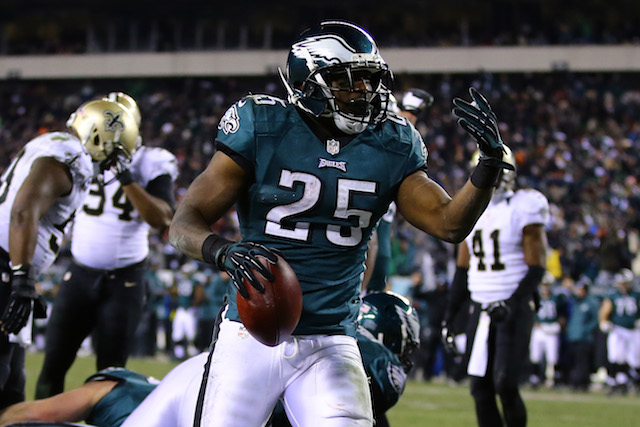 1. LeSean McCoy will get PAID
It took a lot of people by surprise when Chip Kelly and the Philadelphia Eagles decided to trade Pro Bowl running back LeSean McCoy to the Buffalo Bills, but it's clear that money was a main contributing factor in the decision. This didn't see well with McCoy, who had no desire to leave the state of Pennsylvania. However, money talks, and the Bills are giving Shady plenty of incentive to come to Buffalo. The two sides agreed on a new five-year, $40 million deal that would include $26 million guaranteed. That's a hefty price to pay for a guy who may be on the decline, but we all know that Rex Ryan loves his running backs. We guess the grass is greener on the other side.
2. Frank Gore to become an Eagle
Chip Kelly may have traded away his star running back, but he did fill a void by signing former San Francisco 49er Frank Gore. There's no doubt that Gore's north-south running style fits what Kelly likes to do on the field, but it's interesting that he'd decide to bring in a guy who's set to be 32 during the 2015 season. However, Gore has shown himself to be quite durable, having missed only one game in four seasons, and running for 1,106 yards last year. The Eagles are also only set to sign Gore to a three-year deal with $7.5 million guaranteed over the first two years. We'll see if Gore can continue to keep his productive streak alive in Philadelphia.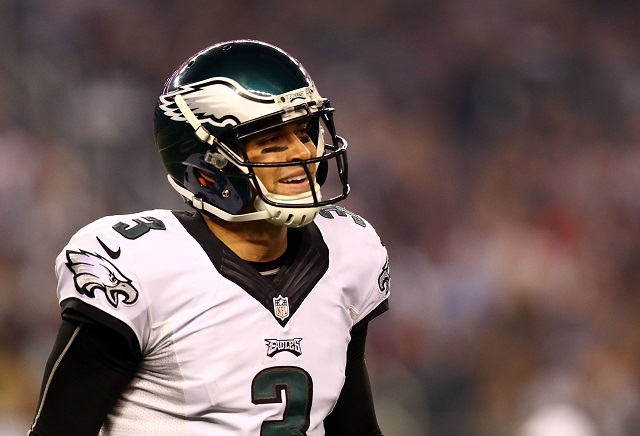 3. Mark Sanchez will re-sign with Philadelphia
When Mark Sanchez signed with the Eagles before the 2014 season, it was clear that the former New York Jet needed a change in scenery and a chance to hopefully revive his floundering career. When starter Nick Foles went down, Sanchez got the opportunity to show if he was still capable of starting in the NFL, and his showing wasn't exactly impressive. As a starter, Sanchez went 4-4, threw for 2,418 yards, 14 touchdowns, and 11 interceptions. And yet, despite these average numbers, ESPN's Adam Schefter is reporting that Sanchez will re-sign with the Eagles on a two-year deal with a maximum value of $16 million, including $5.5 million in guaranteed money. With Foles already on the roster, this deal seems a bit strange. However, perhaps Chip Kelly really is gearing up to pull a "duck" out of his hat.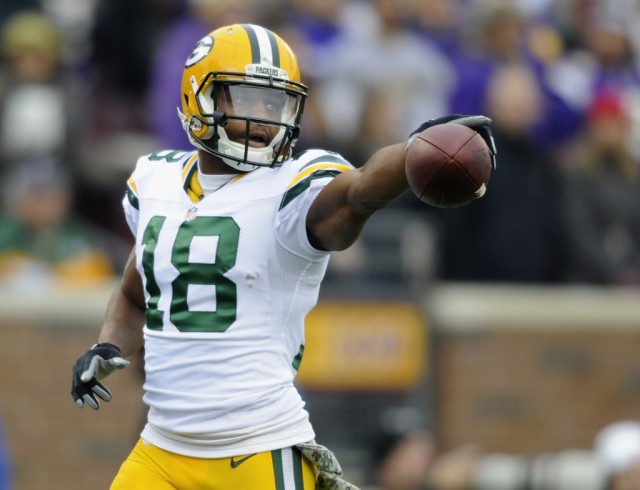 4. Randall Cobb stays with Green Bay
Randall Cobb was arguably the best wide receiver on the free agent market. Not only is he just 24 years old, but he was coming off a 2014 season that saw him catch 12 touchdown passes and rack up 1,287 receiving yards. All signs pointed to him bolting from Green Bay to earn top-dollar elsewhere. However, Cobb decided that winning was more of a priority, and he opted to re-sign with the Packers on a four-year, $40 million deal. He probably left money on the table to stay with Green Bay, but he's now the team's highest paid receiver and he still gets to catch passes from Aaron Rodgers. We respect his decision.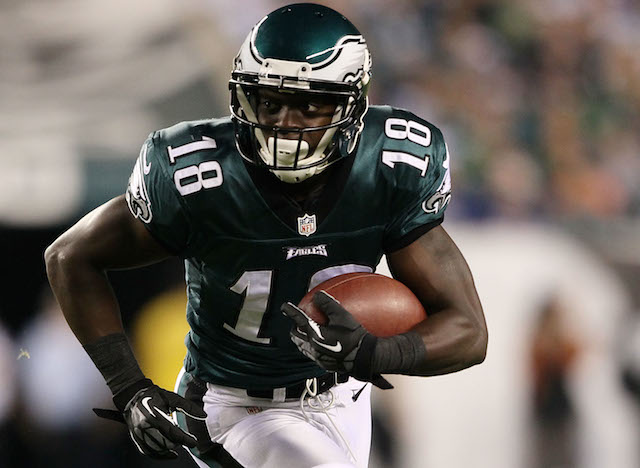 5. Jeremy Maclin will reunite with Andy Reid in Kansas City
How could the Philadelphia Eagles not do everything in their power to bring back Pro Bowl receiver Jeremy Maclin? Not only did the former Missouri Tiger prove he could return from a major knee injury, but he thrived as the No. 1 wideout. In 2014, Maclin had 85 receptions, 1,318 receiving yards, and 10 touchdowns. But more importantly, he showed a complete willingness to buy into Chip Kelly's program. This was a no-brainer. However, the two sides were not able to agree on the proper compensation, and this left the door open for Andy Reid to swoop in and woo his former receiver. Jeremy Maclin is set to take his talents to Kansas City, and the Eagles now have one more hole they need to fill.
Statistics are courtesy of Pro-Football-Reference.com and ESPN.com.