5 Brutal NBA Draft Lottery Misfires
The drafting of young athletes is an inexact science. Or it's one of the dark arts. When a team hits it big with a top draft pick, it sets the franchise up for success for a decade or more. But when it misses? Jobs are on the line. Wrecked rebuilds litter the landscape. The history of the NBA draft bears that out over the years.
And whether by tragedy, bad luck, or plain old lousy scouting, these are the five lottery picks with the shortest NBA careers. This list includes lottery picks from 1985–2017 (players from 2018 and later remain on their rookie contracts).
Change has been a near-constant for the NBA draft lottery since its introduction in 1985. Once a pure 1-in-7 chance for the non-playoff teams, it has changed to a weighted system. The number of lottery picks has grown as well. There were only 23 teams in the NBA in 1985, so just seven missed the playoffs. Today, 14 teams are in the lottery, for better or worse. These are the five shortest careers from lottery picks since 1985.
5. Georgios Papagiannis, 13th overall by the Phoenix Suns, 2016 NBA draft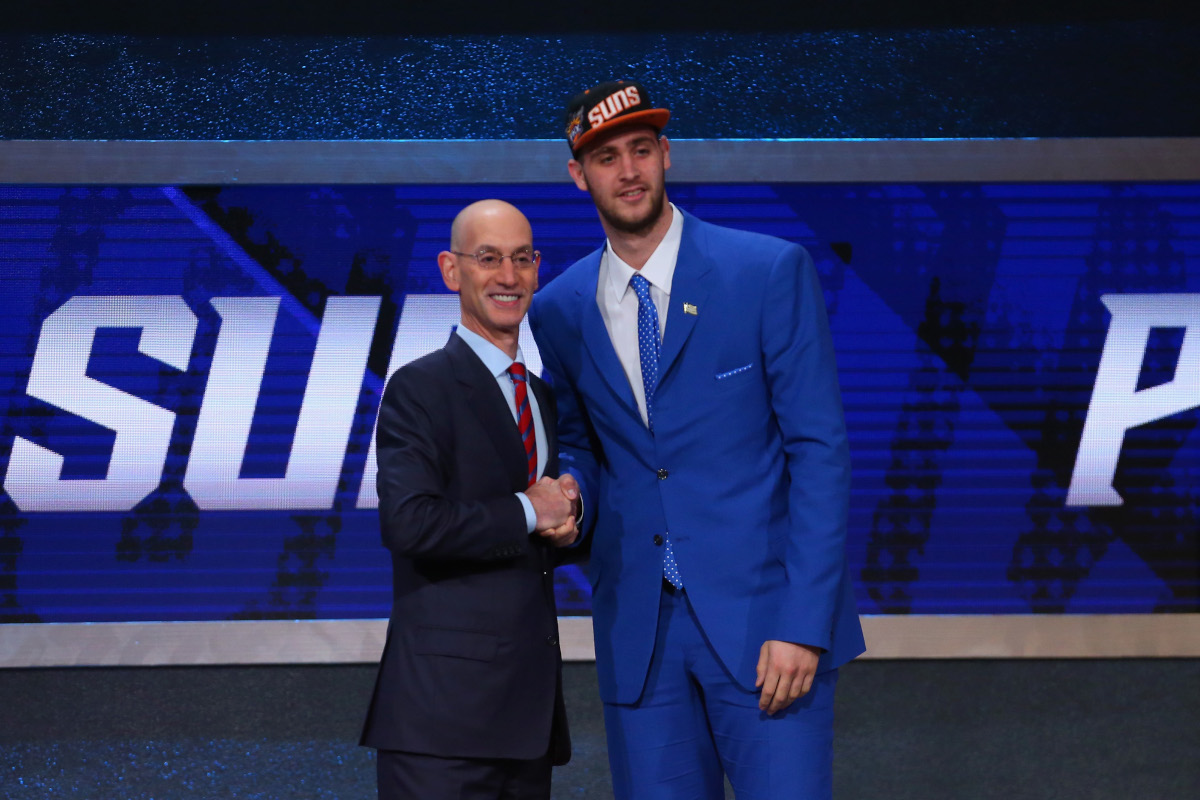 The Phoenix Suns made this pick in the 2016 NBA draft on behalf of the Sacramento Kings, to whom the blame goes. Georgios Papagiannis is a 7-foot-1 center from Greece who had flashed potential, if not results, playing for Panathinaikos in Greece's top division and the Euroleague.
But that potential never panned out. Papagiannis played nearly as many games in the G-League (33) as he did in the NBA (39). Waived by the Portland Trail Blazers in July 2018, Papagiannis returned to Greece and has played the last three seasons with Panathinaikos, mainly as a starter.
4. Yaroslav Korolev, 12th overall by the Los Angeles Clippers, 2005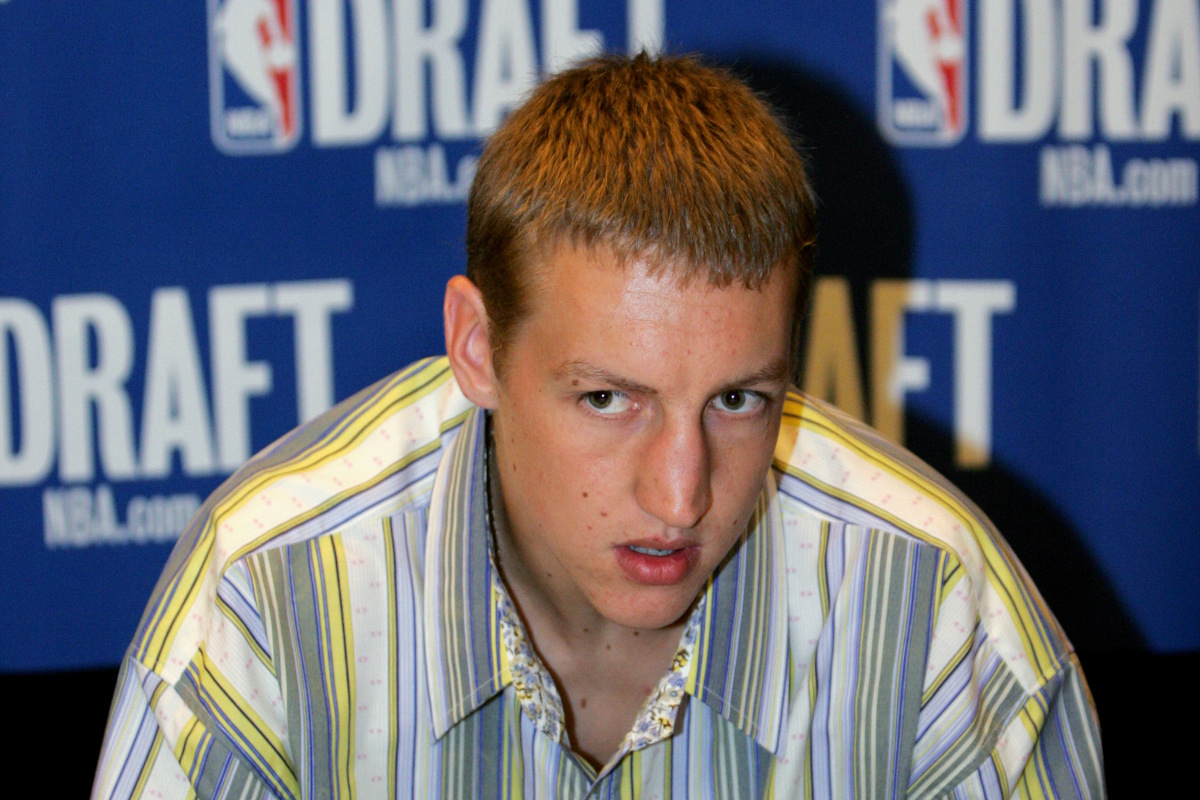 Leading up to the 2005 NBA draft, Yaroslav Korolev was an 18-year-old prospect who had played one game for CSKA Moscow's senior team in Russia. The 6-foot-9, 203-pound small forward was touted as a big man who could shoot from deep, but his two seasons in the NBA were less than inspiring. He averaged 1.1 points per game over 34 NBA appearances and never really got hot. He was 13-of-46 (28.3%) overall and hit 3-of-12 from long range.
The Clippers cut Korolev at the end of the preseason in 2007, and he returned to Russia. In 2009, he gave the U.S. game one more shot, returning to play one season in the G-League before returning home. He retired after the 2015-16 season.
3. Aleksandar Radojević, 12th overall by the Toronto Raptors, 1999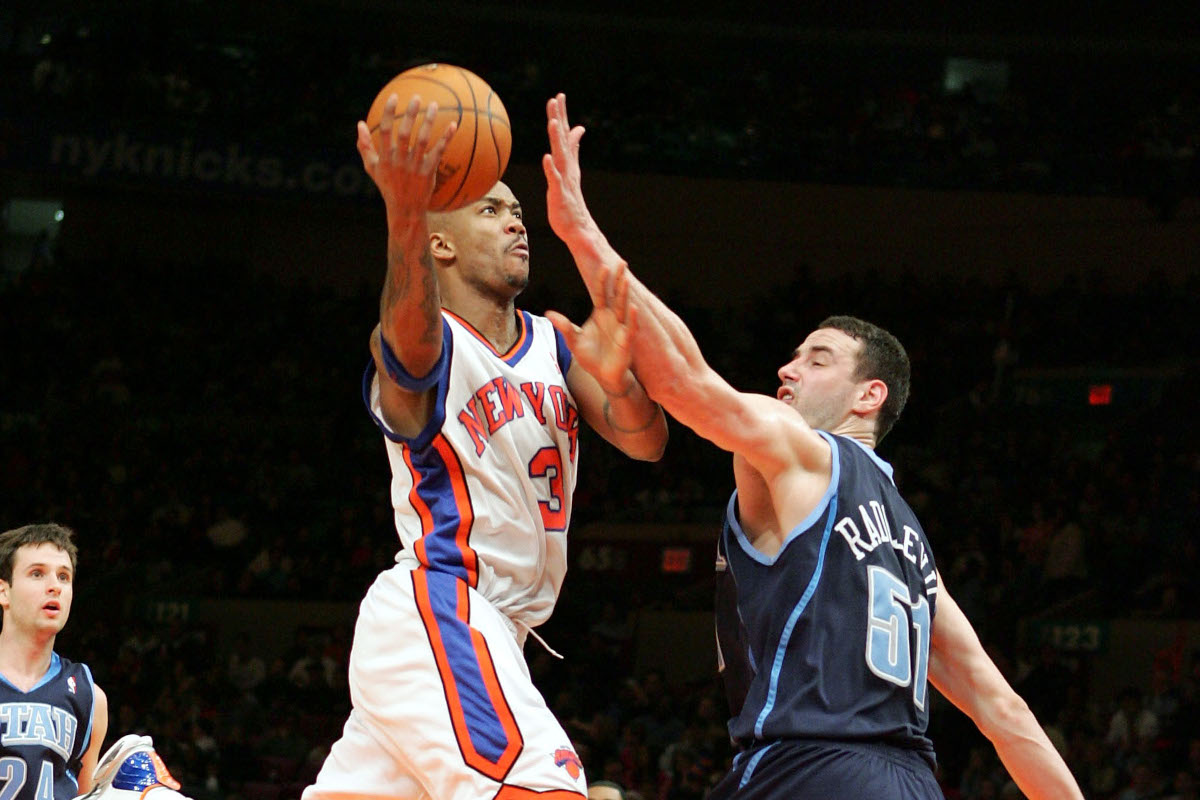 We're not trying to create a "dump on European players" list. But there are some notable swings and misses with players from there. Such is the case for Aleksandar Radojević from Bosnia and Herzegovina. He took an unusual path to the lottery, playing two seasons in Montenegro before coming to the United States and playing two seasons at Division II Barton College in North Carolina. He averaged 15.4 points and 9.0 rebounds per game as a sophomore and entered the 1999 NBA draft.
He signed a multi-year deal with the Toronto Raptors (not their worst miss, by the way) but only played three games for them. Injuries and conditioning led to him missing the entire 2000–01 season, and Toronto traded him to the Denver Nuggets. Dealt to the Milwaukee Bucks in October 2001, the Bucks waived Radojević a week later. He did come back to play 12 games in 2004–05 with the Utah Jazz. Radojević spent most of his career in Europe before retiring in 2013.
2. Fran Vázquez, 11th overall by the Orlando Magic, 2005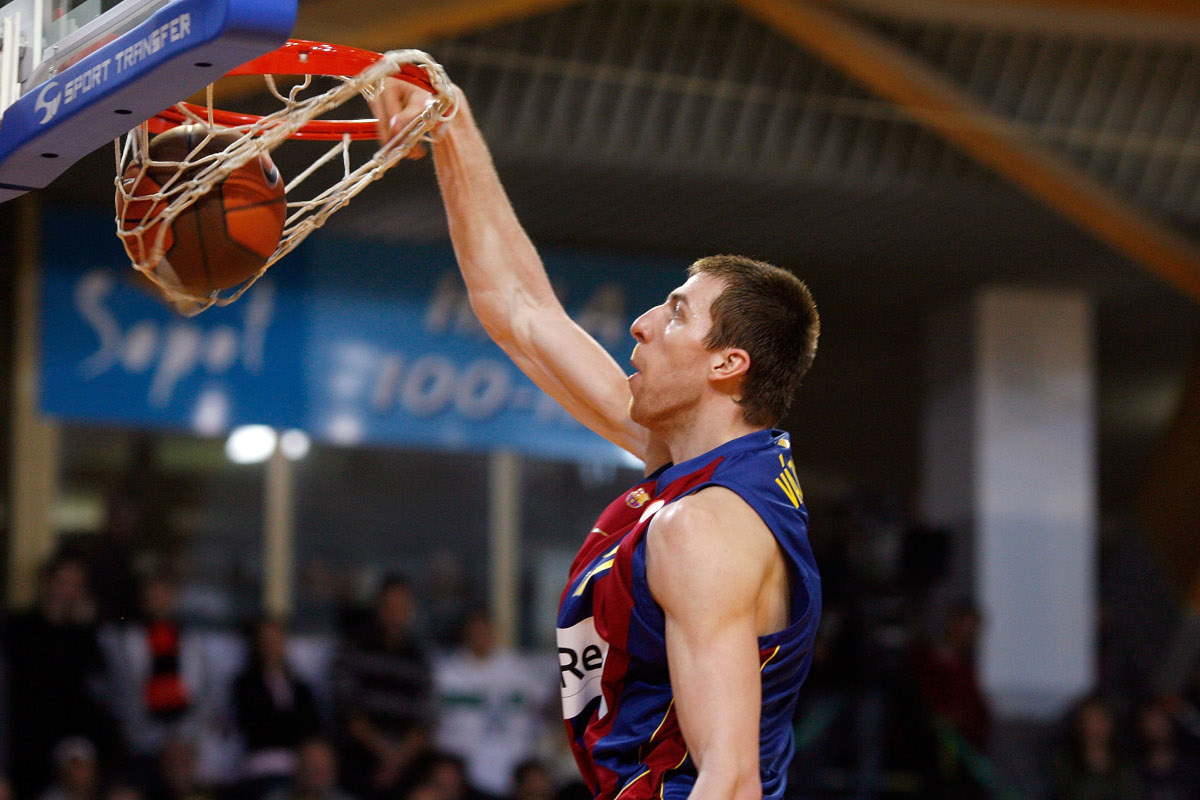 Yeah, the 2005 NBA draft wasn't a stellar one in the late-lottery period. Besides Fran Vázquez and Korolev, Sean May and Rashad McCants went 13th and 14th, respectively. Thank goodness for Chris Paul. Vázquez was a Spanish combo big who had a solid season at Unicaja Malaga in 2004–05. But the Magic could never get Vázquez to leave Spain, where he played through the 2019–20 season before retiring.
Particularly damning for Vázquez is that he never was selected for Spain's strong national teams in the Olympics. Aside from the 2010 FIBA World Cup, he never played in any major international competitions. So how did Orlando end up taking him with a lottery pick?
1. Len Bias, 2nd overall by the Boston Celtics, 1986
Certainly, Len Bias is the saddest story on this list. A standout at Maryland, the Celtics expected Bias to be next in line as Larry Bird was aging. But the player who elicited comparisons to Michael Jordan as a collegian never made it to the NBA. Instead, he died from a drug overdose less than two days after Boston took him with the No. 2 overall pick in the 1986 NBA draft.
Statistics courtesy of Basketball-Reference and Real GM.
RELATED: Scottie Pippen's Son Stuns the Basketball World With Controversial NBA Draft Decision