5 Coaches Who Could Replace Bo Ryan at Wisconsin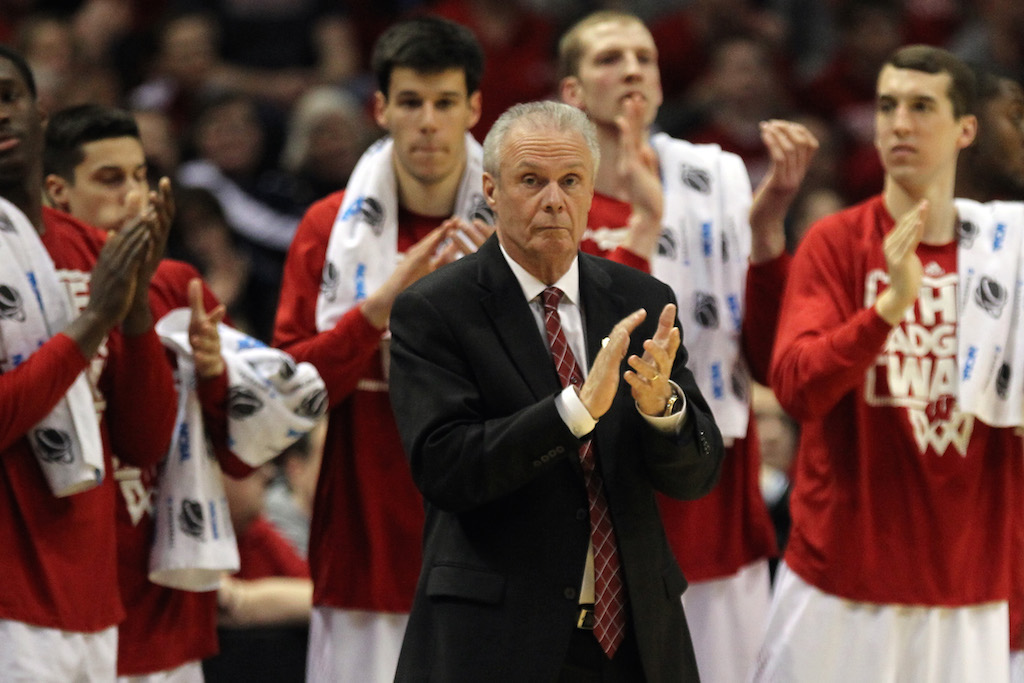 On Tuesday evening, following a victory over Texas A&M-Corpus Christi, Wisconsin head basketball coach, Bo Ryan, shocked the country by announcing that he was retiring effective immediately. "After months of conversation with Barry Alvarez and his administrative staff, as well as my wife, Kelly, I have decided that now is the right time to step down from the head coaching position here at Wisconsin," he said in a statement released after the game.
Since becoming the Badgers' head coach during the 2001-02 season, Ryan has lead the program to 14 NCAA tournaments, two Final Fours, and amassed a 364-130 record (394-157, .715 winning percentage in his 17 years as a head coach). Of course, all good things must come to an end. And for the coaching legend, it was simply that time, as he explained:
This was a decision months in the making. I brought this up to Barry back in April. He advised me to take some time to think it over, and I appreciated that. But in recent weeks, I have come to the conclusion that now is the right time for me to retire and for Greg Gard to have the opportunity to coach the team for the remainder of the season. I discussed this with Barry, and I appreciate him giving me the space to make this decision.
Of course, now that the decision is made, it's time to consider the program's future. While the Wisconsin Badgers will play the rest of the 2015-16 college basketball season with the aforementioned interim coach, Gard, no one knows if his role will be permanent. With that in mind, here's a look at five candidates who could replace Ryan.
1. Greg Gard
Current position: Interim head coach, Wisconsin
Following two-plus decades as Ryan's assistant, Gard now gets the opportunity to prove that he deserves the gig full-time. While Gard may be the individual who Ryan handpicked to be his successor, there's no guarantee that the job will eventually go to him. It all comes down to how the Badgers perform during the rest of the 2015-16 season. Let the audition begin.
2. Saul Phillips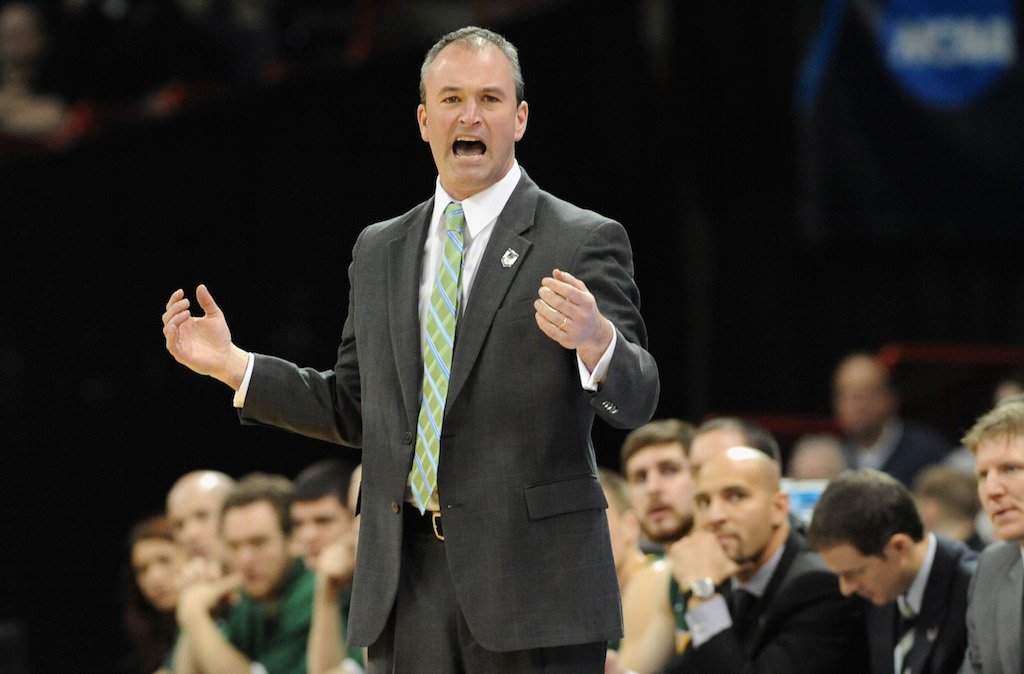 Current position: Head coach, Ohio
Saul Phillips' connection to the former head coach is what makes him an interesting candidate. He played for Ryan at Wisconsin-Platteville and then became one of his assistants at University of Wisconsin-Milwaukee. On top of that, he's proven himself to be a quality head coach. During Phillips' time at North Dakota State and now at Ohio, he's amassed a 134-94 record (.588 winning percentage), won two regular-season conference titles, and led his teams to the big dance twice. If Wisconsin wants to stick with Ryan's coaching tree, Phillips could be that guy.
3. Bryce Drew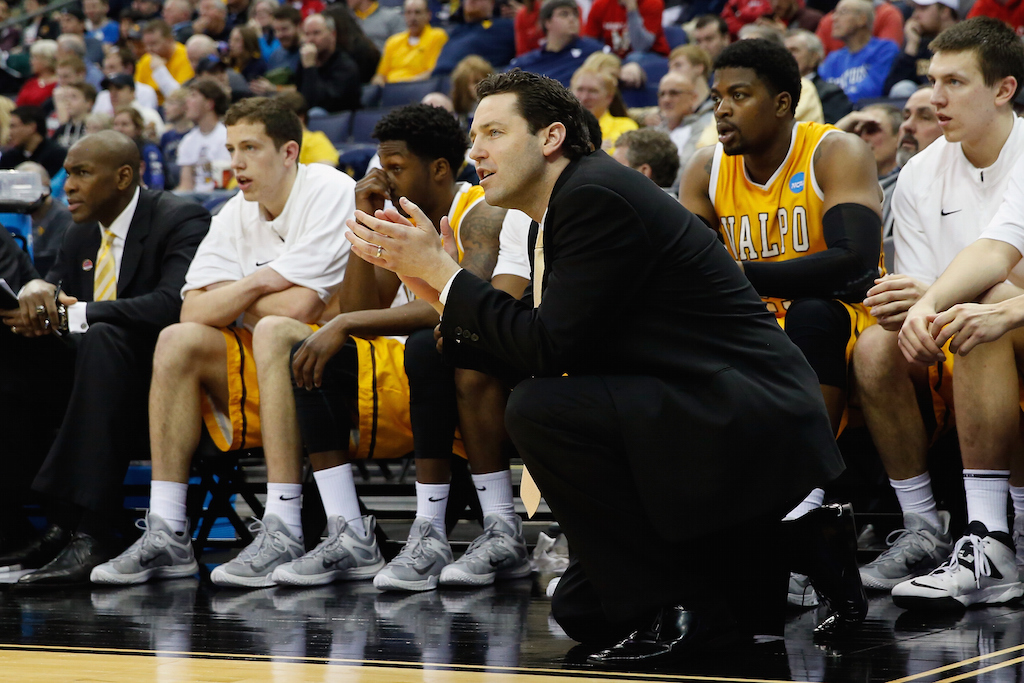 Current position: Head coach, Valparaiso
Bryce Drew may always be remembered as the guy who hit one of the biggest shots in NCAA tournament history, but the former Valparaiso star proves to be quite the head coach as well. Since taking over at his alma mater in 2001-02, Drew has amassed a 103-44 record, won three regular-season conference titles and two conference tournament crowns, and brought the Crusaders to tourney twice. It's only a matter of time before Drew coaches at a major program. Perhaps that gig will be at Wisconsin.
4. Ben Jacobson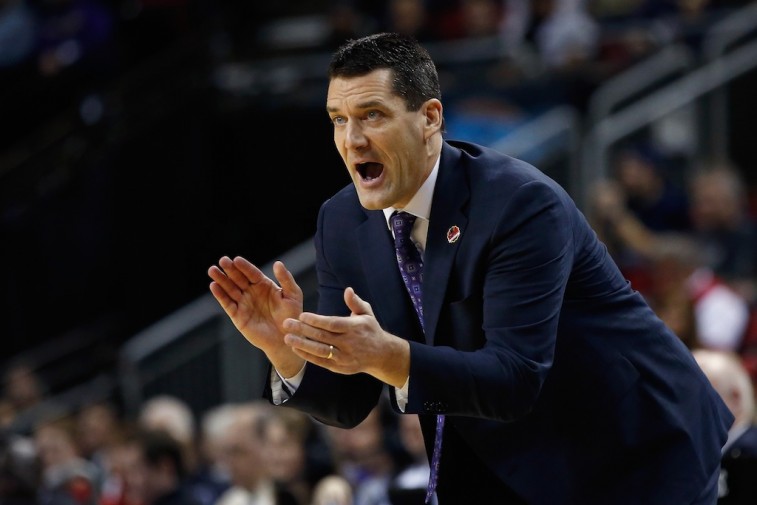 Current position: Head coach, Northern Iowa
In his 10 years as the head coach at Northern Iowa, Ben Jacobson has put together quite the resume. He has a 203-108 record and a .653 winning percentage; he has won the regular-season conference crown twice (as well as the conference tournament three times) and led three separate teams to the big dance. The way we see it, Jacobson already shows that he knows how to beat the big schools (we're looking at you, Kansas); maybe it's time he opts to join one.
5. Tony Bennett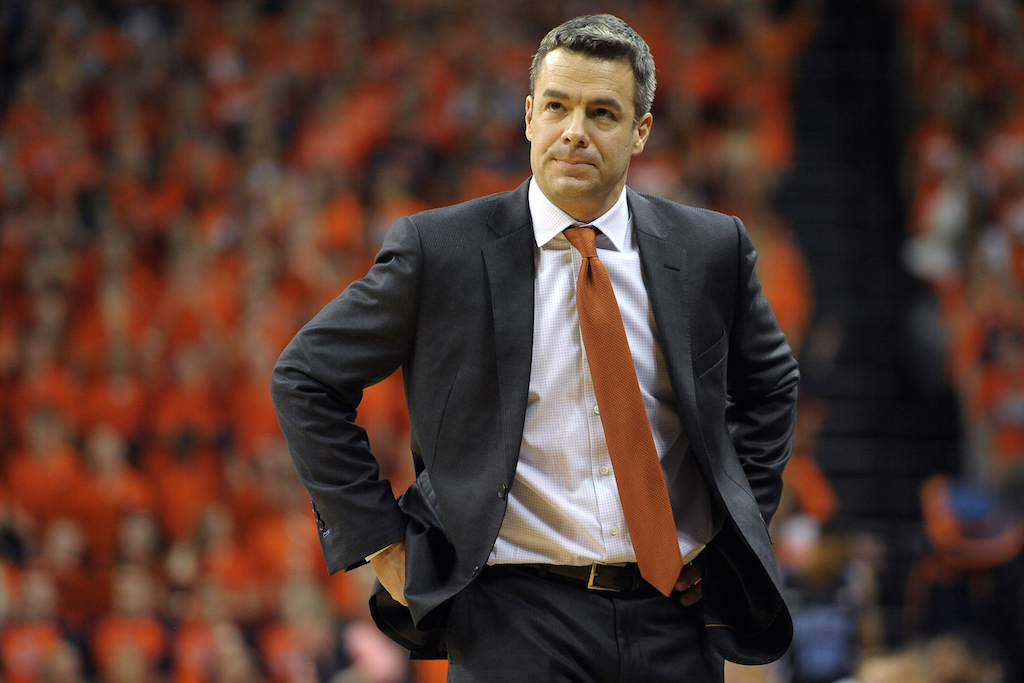 Current position: Head coach, Virginia
For the Wisconsin faithful, Tony Bennett is the dream hire. Aside from being an assistant with the Badgers when his father, Dick, was the head coach, as well as spending time under Ryan during the early part of his tenure with the university, Tony has turned the Virginia Cavaliers into a top-tier program and, in doing so, emerged as one of the finest coaches in the country. If he has any desire to become the head coach for the Wisconsin Badgers, the school would be foolish not to give him the job.
All statistics courtesy of SR/College Basketball and ESPN.go.com.