5 Coaches Who Could Replace Frank Beamer at Virginia Tech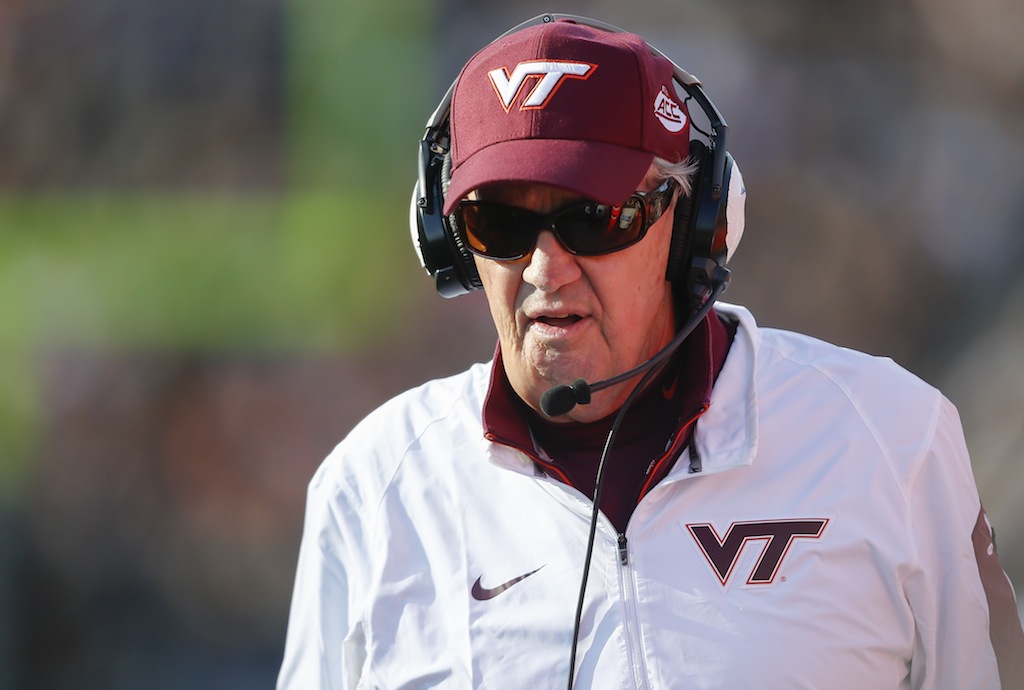 We thought college football was only going to have to endure the replacement of one head coaching legend after the 2015 season. Unfortunately, it appears Steve Spurrier is not the only big name walking away from the game. On Sunday, Virginia Tech coach Frank Beamer announced that he would be retiring at the end of the season. In a statement released by the university, Beamer talked about his love for the school, the program, and the fans. But clearly he felt this was the right time to make the announcement.
"I was going to wait until the end of the season to make this announcement," Beamer said in the statement, "but I've always believed in being open and honest with my players and coaches. I know Hokie Nation will continue to give our players and our coaches their full support in these last three games, and hopefully through a bowl game. I will be forever grateful to everyone who made these past three decades the best years of my life. It's an emotional day for me and my family. I am so honored and humbled to have served as your head coach."
Not only is the sport of college football losing one of its greatest ambassadors, but a major program will have some serious head coaching shoes to fill. While we're sure the big wigs at Virginia Tech will take their time making a decision, that doesn't mean we can't speculate on the matter.
With that being said, here's a look at five coaches who we believe could replace Frank Beamer at Virginia Tech.
1. Bud Foster, defensive coordinator, Virginia Tech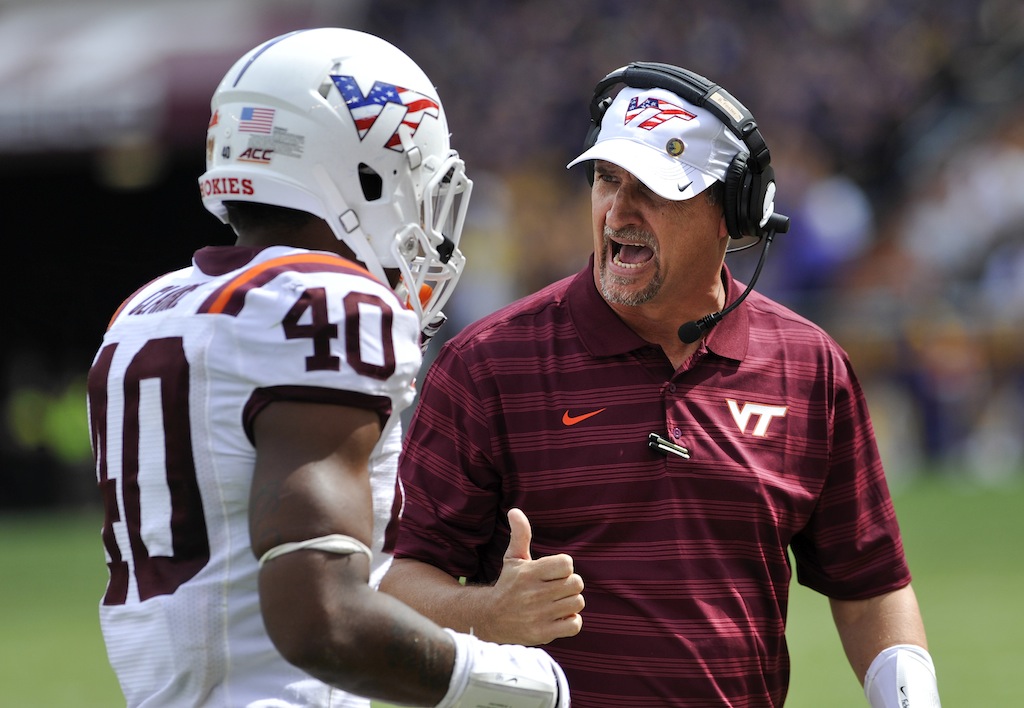 Something tells us Virginia Tech athletics director Whit Babcock will probably look to replace Beamer with more of a well-known name. Still, the Hokies head coach has said in the past that he hoped his successor would come from within the program. If that ends up being the case, we think long-time defensive coordinator Bud Foster would make the most sense. He knows the program inside and out, he's one of the most respected defensive minds in college football, and he'd most certainly keep Beamerball alive. There's something to be said for continuity.
2. Bryan Harsin, head coach, Boise State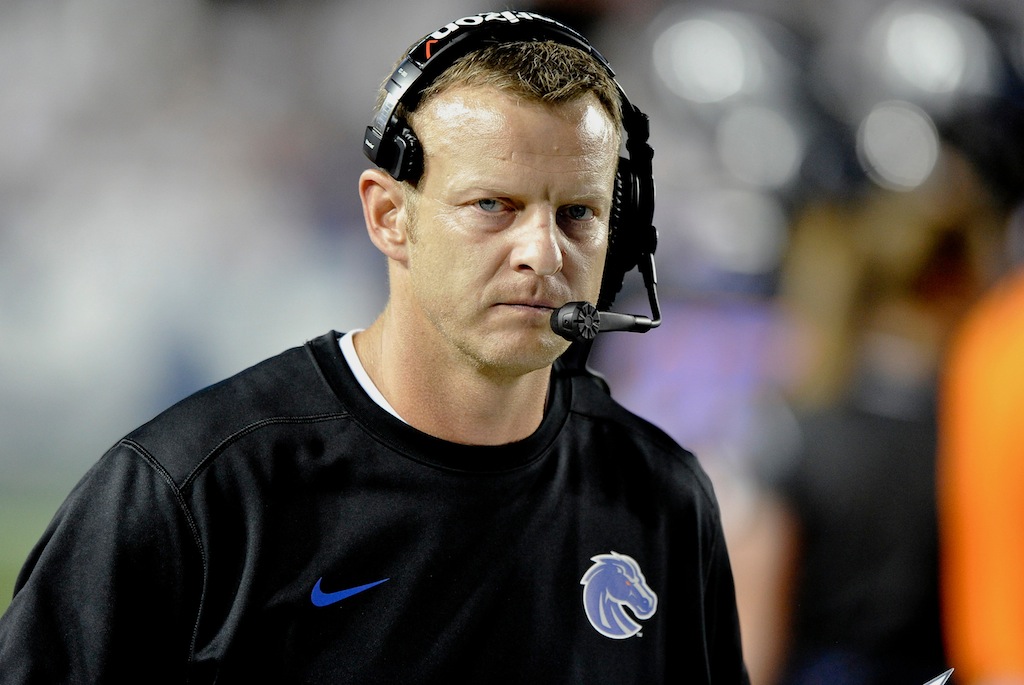 Bryan Harsin hasn't even finished two full seasons as the head coach at Boise State, but he's already turning heads. In his brief tenure on the Broncos' sidelines, Harsin has compiled a 19-4 overall mark and led the program to a win over Arizona in last year's Fiesta Bowl. If the Virginia Tech higher-ups are looking to replace a legend with a young coach who is only going to get better, Bryan Harsin is their guy.
3. Rich Rodriguez, head coach, Arizona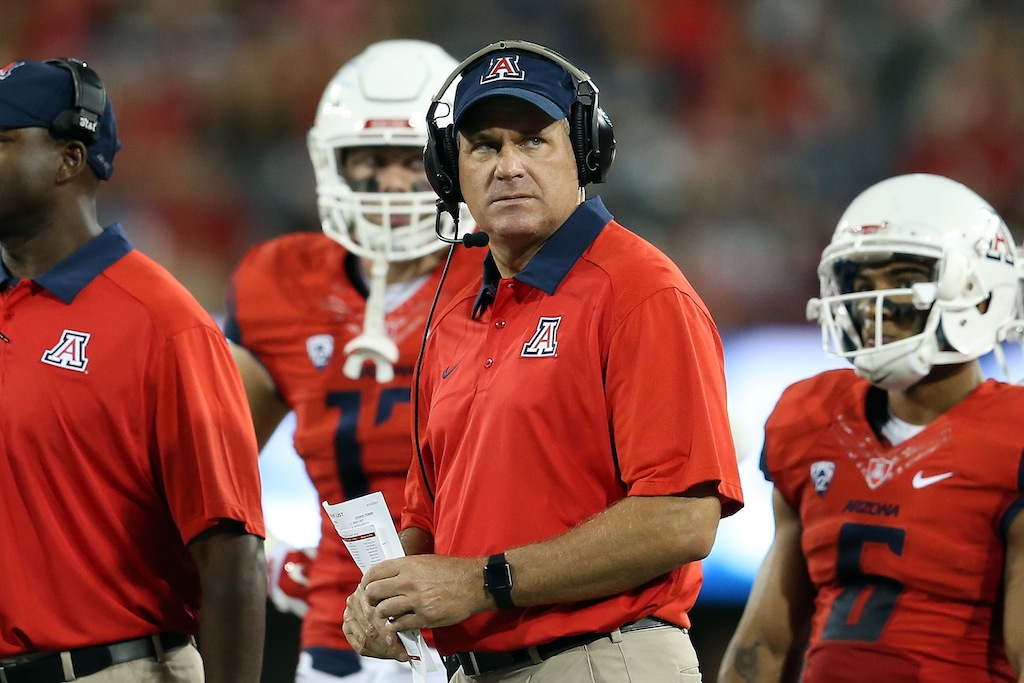 Rich Rodriguez has a comfy gig at Arizona. There's no denying that. However, given his ties to the area and his connection to Babcock from when they both worked at West Virginia, one has to believe Rodriguez would at least be a bit intrigued by this particular opening. The money situation may prove to be too much of a hurdle, but Virginia Tech is certainly an upgrade as far as reputable programs are concerned. Let's see if Rodriguez ends up feeling the same way.
4. Matt Rhule, head coach, Temple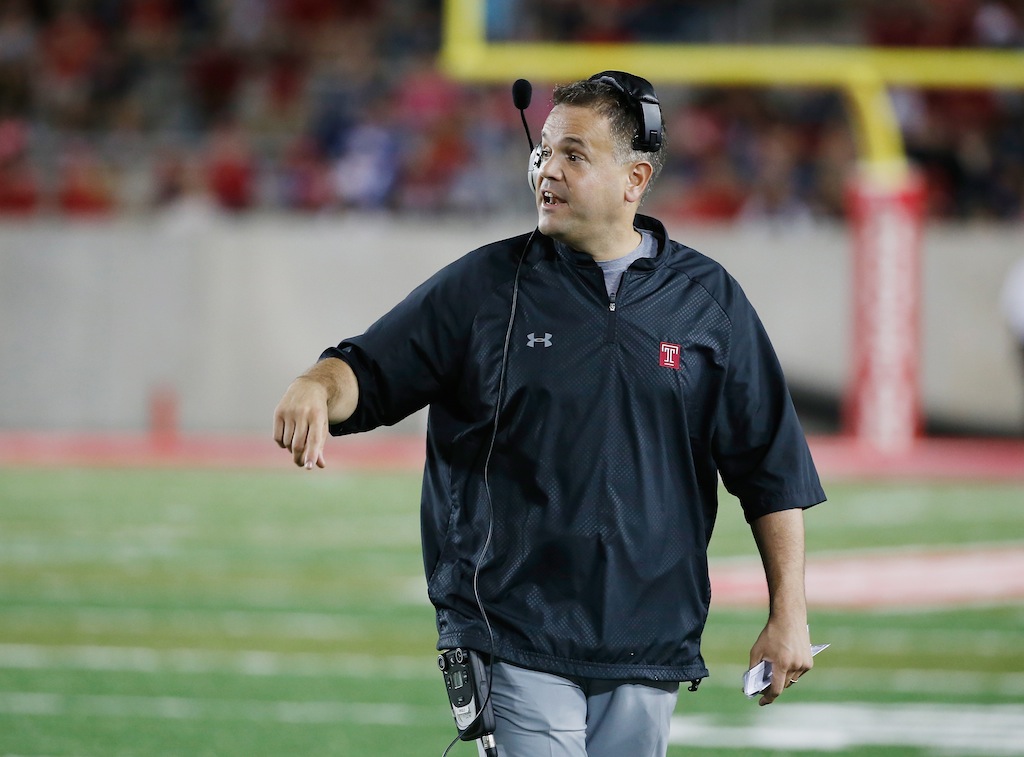 In case you weren't watching college ball this past weekend, the Temple Owls almost pulled off a major upset over the  No. 9 ranked Notre Dame Fighting Irish. And while we weren't fortunate enough to witness that treat, we know full well Temple would not have been in that position had it not been for coach Matt Rhule. Under Rhule's guidance, the Owls have become a confident bunch, developed an undeniable toughness, and turned into a team you can't overlook. In 2015, Temple is now 7-1 and ranked No. 23 in the AP Top 25. We could absolutely see Rhule doing the same think in Blacksburg next season.
5. Justin Fuente, head coach, Memphis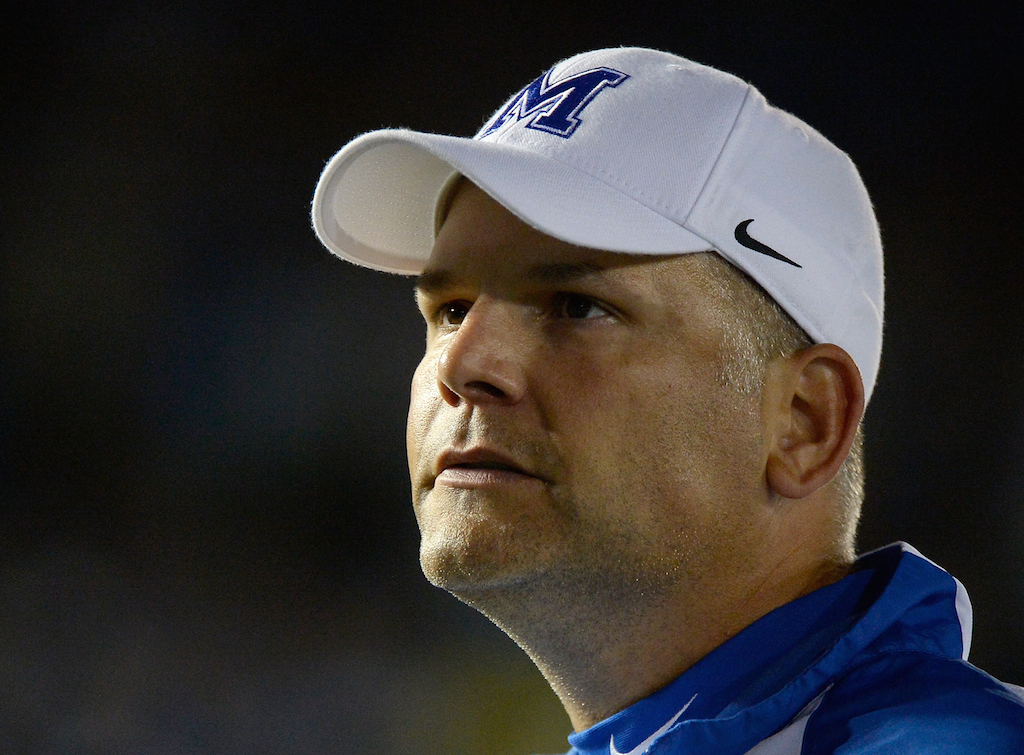 There is probably no head coach in college football being talked about more than Justin Fuente. While Fuente is only 25-20 in his four seasons at Memphis, he's taken the program to new heights these past two years. In 2014, the Tigers finished 10-3 and won their bowl game. This season, the group is 8-0, ranked No. 15 in the country, and has what it takes to finish the season unbeaten. It's only a matter of time before Fuente takes his talents to a big-name program. You can bet Virginia Tech will be gauging his interest.
All statistics are courtesy of SR/College Football and ESPN.go.com.