5 Coaches Who Could Replace Steve Spurrier at South Carolina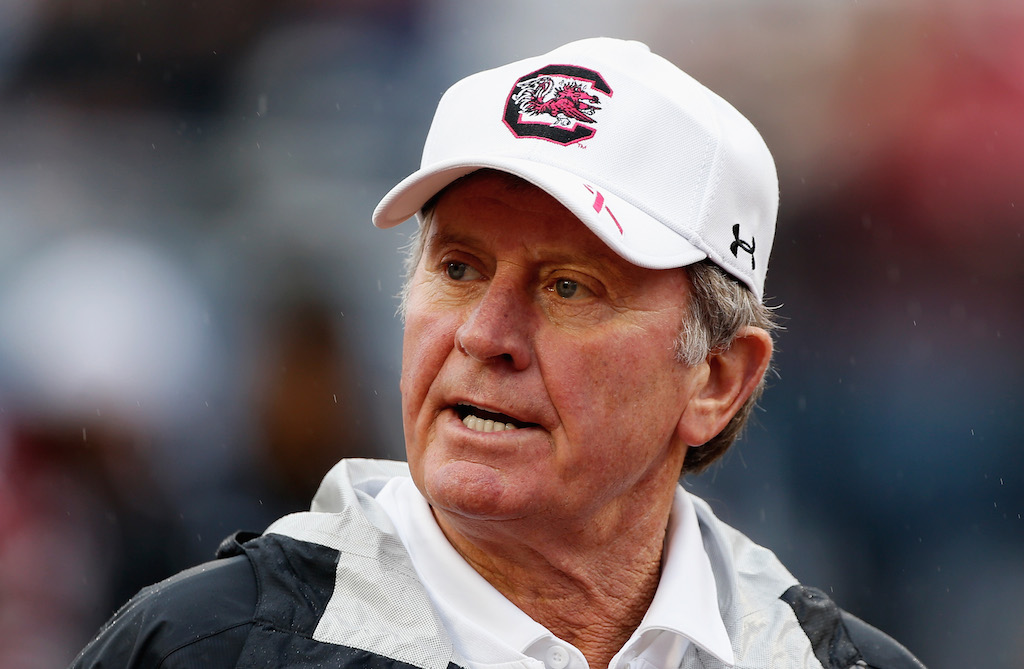 It's not everyday that college football loses a giant. However, with Steve Spurrier's decision to resign as the head football coach of the South Carolina Gamecocks, that's exactly what's happening.
"First of all, I'm resigning and not retiring," Spurrier said at the time. "I doubt if I'll ever be a head coach again … but don't say I've retired completely. Who knows what will come in the future?
"My answer has always been the same: If it starts going south, starts going bad, then I need to get out. … It's time for me to get out of the way and give somebody else a go at it."
This may not be the way many imagined Spurrier would go out, but after 11 seasons at South Carolina, an 86-49 record at the university, and a 228-89-2 mark as a head coach for his career, it's clear this is what he believed was best for the program moving forward. While we will miss his sense of humor and the way he wasn't afraid to speak his mind, when a coach of Spurrier's stature decides to call it a day, you have to respect the decision.
For the remainder of the 2015 season, co-offensive coordinator and offensive line coach Shawn Elliott will run the show as the team's interim head coach. However, considering the man who just left the position, you have to believe the university will take it's sweet time figuring out who will be the next person to replace the "Head Ball Coach" on a permanent basis. After all, that individual will have some pretty big shoes to fill.
In the meantime, we've compiled a list of candidates who we believe have what it takes to fill the position. Therefore, without further ado, here's a look at five potential replacements for Steve Spurrier at South Carolina.
1. Justin Fuente, head coach, Memphis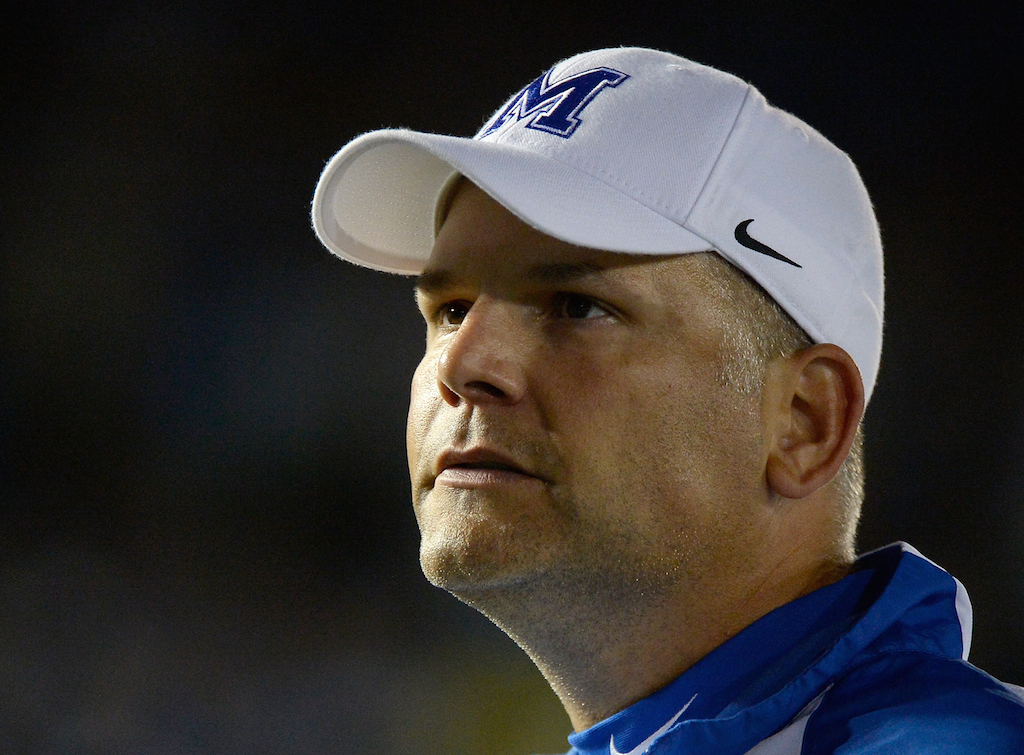 Memphis head coach Justin Fuente may not be a household name, but they know him in the world of college football. And they know it's only a matter of time before he's coaching at a big-time program. Since becoming the coach of the Tigers in 2012, Fuente has amassed an overall record of 25-21, and taken a team without any national clout and made it relevant. The 39-year-old has proven he knows how to build a program. He could be exactly what the Gamecocks need moving forward.
2. Ed Orgeron, defensive line coach, LSU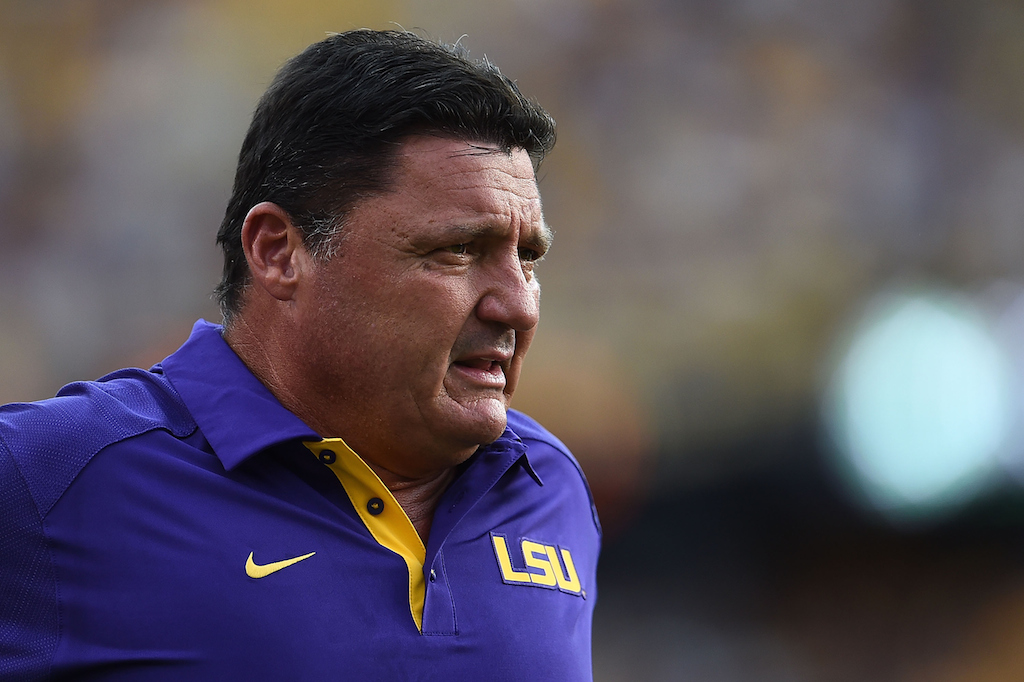 Current LSU defensive line coach Ed Orgeron may be a long shot to take over for Spurrier at South Carolina, but we think he more than deserves consideration. While there was nothing special about his three-year stint — 2005-07 — as the head coach at Ole Miss, Orgeron showed he learned from his mistakes during his time as the interim coach at USC in 2013. He's an excellent recruiter, he's passionate on the sidelines, and he's earned such devotion from former players that they "would run through a brick wall for him." That's exactly the kind of person South Carolina needs as its next football coach.
3. Tom Herman, head coach, Houston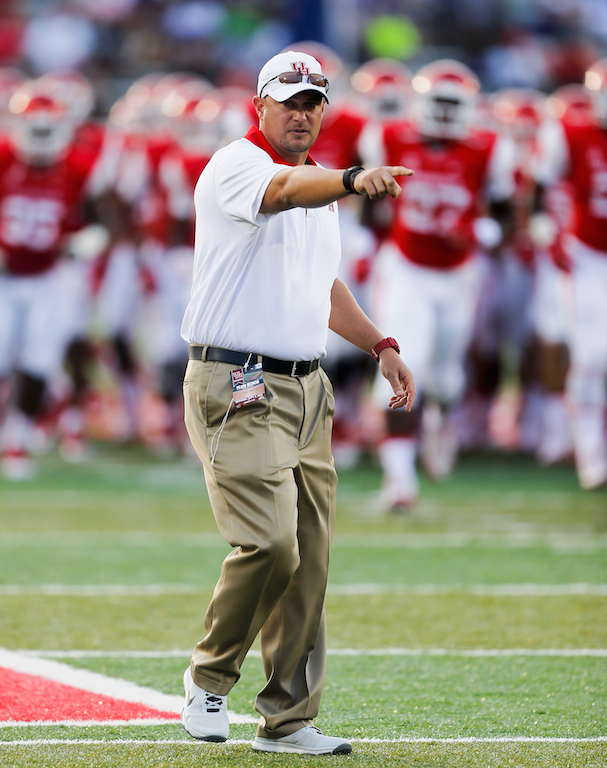 Tom Herman is only in his first season as the head coach at Houston, but he's already led the Cougars to a 9-0 start  in 2015. Of course, if his limited time at the head of the table isn't enough to convince you he's worthy of the South Carolina job, one only needs to look at the work he did from 2012-14 as Ohio State's offensive coordinator. Remind us again, how did the Buckeyes do last season? Exactly.
4. Kirby Smart, defensive coordinator, Alabama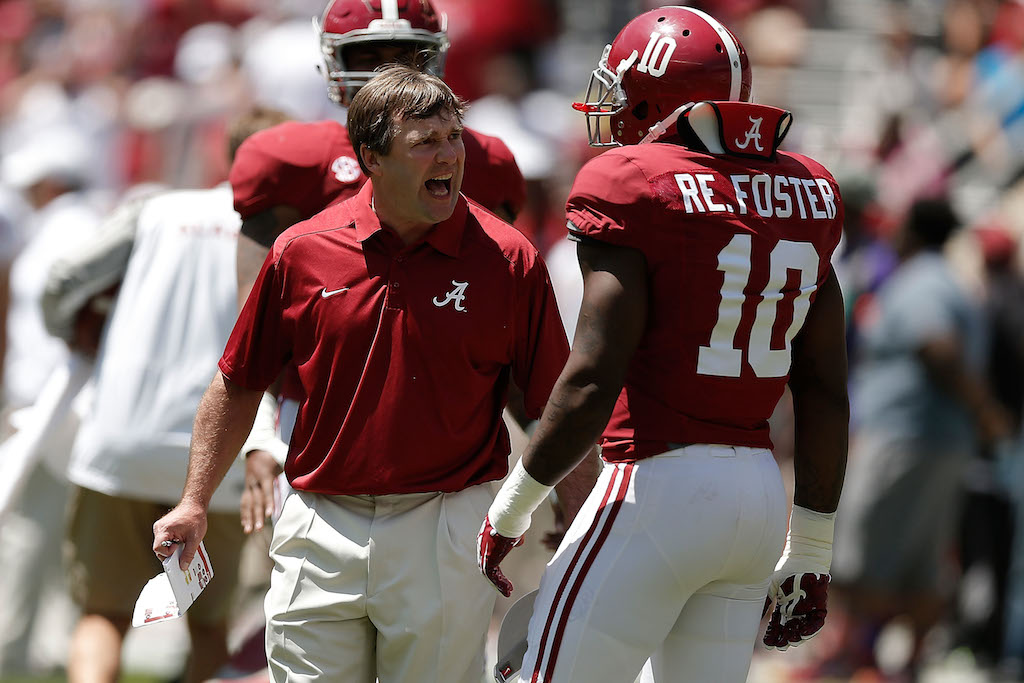 As the defensive coordinator for the Alabama Crimson Tide, Kirby Smart has proven time and time again that he is one of the best assistant coaches in all of college football. It's no wonder most believe he's destined to take over the program when Nick Saban finally calls it a career. However, before he's given the keys to the kingdom, Smart would be wise to get his feet wet somewhere else. With his undeniable knowledge of the SEC, South Carolina would be the perfect place for Smart to get his head coaching career started. After all, Alabama isn't going anywhere.
5. Mark Dantonio, head coach, Michigan State
It's highly unlikely that Michigan State coach Mark Dantonio leaves his sweet gig in East Lansing to take over the program at South Carolina, but we'd remiss not to add his name to the conversation. While his overall record of 101-49 as a head coach speaks for itself, it's the fact that he's a South Carolina alum that would make him a perfect hire for the university. Of course, while bringing Dantonio back to the SEC is the dream, we have a feeling he's perfectly content with the juggernaut Spartans program he's built in the Big Ten.
All statistics are courtesy of SR/College Football and ESPN.go.com.