5 College Basketball Players Who Could Make Tournament History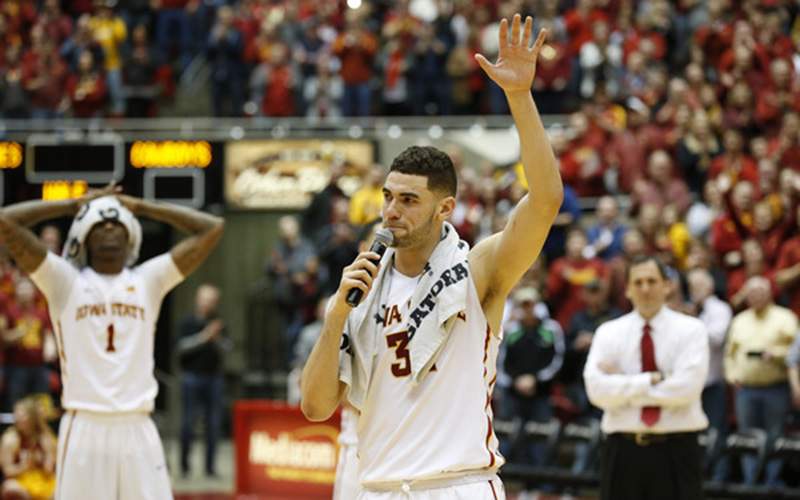 Once the NCAA Tournament kicks off later this month, the majority of the country's attention will be focused on the performances of the best teams and players in men's college basketball. Often, this stage causes even the greatest teams and players to crumble under the pressure of the national spotlight. Sometimes though, we are lucky enough to see not only spectacular performances by a terrific team, but even more rarely do we get to witness an individual performance that goes down in the annals of the game.
With the attention of the nation well in mind, the Big Dance has (historically) provided a stage for talented athletes to step up and do things that are purely magical. From Steph Curry's performance in the 2008 tournament to Kemba Walker in 2011, great NCAA Tournament performances have been precursors to NBA success and will never be forgotten by diehard fans of the game. This season, plenty of players have the talent to put together an unbelievable run and captivate the country for a few weeks. Here are our top five candidates to do just that.
5. Georges Niang
As a senior who's had a successful career at Iowa State, Georges Niang is hungry to do big things in the NCAA Tournament this season. The Cyclones were selected to the tournament in each of Niang's three previous seasons, but they've only gone as far as the Sweet 16 in 2014. Last season, the team was dramatically upset by a 14 seed in UAB (Niang only scored 11 points). To say the senior forward will be motivated to make one final attempt at a lengthy tournament with his team is an understatement.
This season, Niang has been good, averaging 19.3 points and 6.2 rebounds per game. However, with his ability to shoot the three and score from in-close, there's no reason why Niang can't explode in the Big Dance. Nobody is expecting the Cyclones to make a Final Four run, but if Niang finds the magic and they reach Houston, it'll be a performance that we'll talk about for years to come.
4. Justin Robinson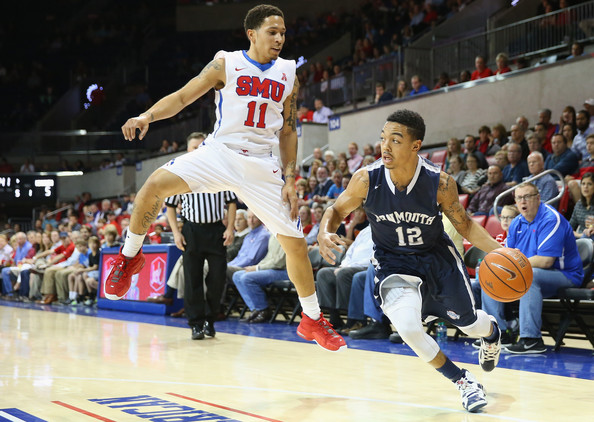 Monmouth has been a team to be reckoned with all season long, as the Hawks have beaten notable teams such as Notre Dame this year. It's highly likely that they will win their conference tournament (they play in the MAAC) and secure a tournament bid, where they could make even more waves. The Hawks' best player is Justin Robinson, who could be the catalyst of a "Cinderella" run and channel his inner Steph Curry in a tournament setting.
Robinson, a junior, scores more than 20 points per game while hitting nearly 42% of his threes this season. That shooting ability coupled with great free-throw shooting (Robinson is at 85%) allows a player to score a bunch of points. Robinson scored 25 or more points for Monmouth 10 times this season (including a season-high 36 points in a win over Siena), proving that he can score at a rate matched by few other players in the country. If he gets it going in the tournament and leads his team to a couple upsets, it could be the story of the dance.
3. Jamal Murray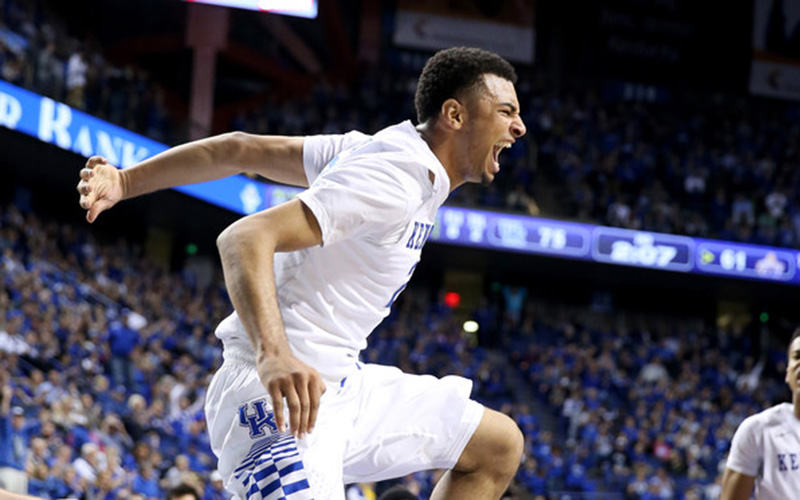 Kentucky hasn't had nearly the type of season that they're accustomed to, as they've lost eight games this year after losing one game all of last year. Those struggles have many doubting that the Wildcats can make another Final Four run, but when you see the talent they have in Lexington, it would be no surprise to see the team knocking on Houston's door in a few weeks.
One player who could lead that charge is their super freshman Jamal Murray. Alongside another great player in Tyler Ulis, Murray has blossomed into a reliable scorer for the Wildcats. He's scoring nearly 20 points per night and can find points from anywhere on the court. The guard has shown time and time again that he can hit threes at will, as he's hit five or more threes in six separate games this year. Further, Murray has scored 20 points or more 15 times this season and he's eclipsed the 30-point mark three times.
To add even more to Murray's case for a magical NCAA run, he's gotten better as the season has gone on and is playing his best ball of the season right now — he's scored 21-plus points in each of his past nine games. If Murray leads Kentucky to another Final Four and continues to score in bunches, he could go down in a line of great Kentucky performances in the tournament.
2. Buddy Hield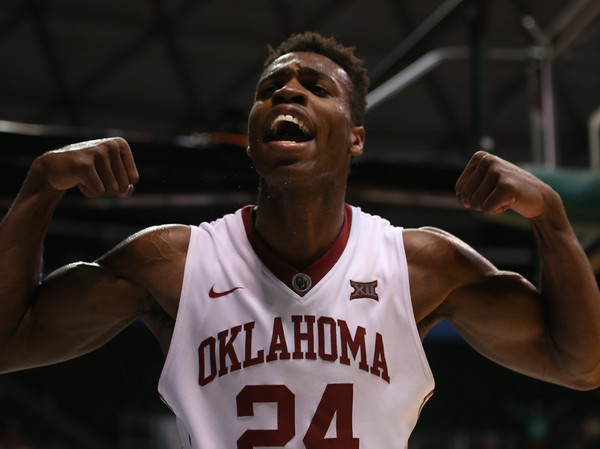 The likely Player of the Year this season, Buddy Hield has been nothing short of spectacular for the Oklahoma Sooners this season. He's second in the nation in scoring at 25.3 points per game, hits better than 47% of his threes, and even grabs more than five rebounds per night. Hield proves to be clutch as well, as he has led Oklahoma to several victories this season thanks to his clutch play in the waning minutes. With the Sooners having a legitimate chance at making a Final Four push, Hield almost feels set up to have a magical postseason run in his senior season.
Just to add in a few more numbers to Hield's impressive resume, he's scored 20-plus points 21 times this season, 30-plus nine times, and even has one 40-plus point performance to his credit. Hield has hit five or more threes in 12 games this season as well, showing where he does the majority of his damage. The guard's incredible shooting ability will be one of the most tantalizing things to watch during the NCAA Tournament. If he plays like he has for the majority of the season, we could be talking about Hield's tournament performances as one of the best in the history of the game.
1. Kay Felder
The Oakland Golden Grizzlies (out of the Horizon League) are certainly no lock to make the NCAA Tournament. Their conference tournament will determine their fate and they have to get past a good Valparaiso team in that event if they want to be part of the action. If they fail to make it, the country will miss out on witnessing the talents of one of the best players in the country, Kay Felder, who plays well above his 5-foot-9 height.
Felder plays like a man with something to prove and does everything for the Golden Grizzlies, which has led him to holding some of the best statistics in the nation in 2015-16. The junior scores better than 24.4 points per game (good for fifth in D-I) and dishes out about 9.5 assists per night (tops in the game).
If Oakland sneaks into the tournament, Felder can carry them well beyond their ceiling of potential. He's proven he's that good with 13 games of 20-plus points and 10-plus assists this season, as well as three 30-plus point performances. No player has meant more to his team than Felder has to Oakland this season, and the country would receive a treat if he were a part of the Big Dance this season.
Statistics courtesy of ESPN.com and SR/College Basketball.