5 College Football Coaches on the Hot Seat
As the 2014 college football season nears the end of its regular season, several head coaches around the country are starting to feel the heat of being on the hot seat and several head coaches have coached themselves off of the hot seat. There have already been multiple head coaching changes at the Football Bowl Subdivision level this season and there will undoubtedly be several more in the next four to six weeks. Here is an initial look at five FBS head coaches who are firmly implanted on the hot seat in 2014.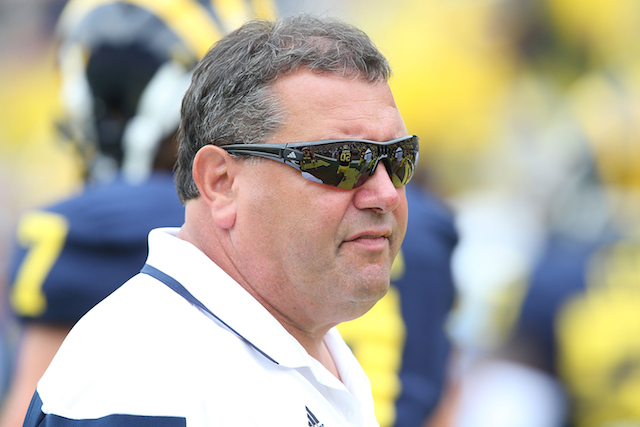 1. Brady Hoke, Michigan
Hoke's job status at Michigan has been the subject of hot seat rumors for several weeks. Many people thought Hoke was a goner after Michigan suffered a 26-24 loss to Rutgers – their third consecutive loss at the time – in early October, but Hoke has kept his job and led the Wolverines to a current record of 4-5. That record is simply not good enough at a school with the tradition of Michigan, and if there was any doubt that Hoke will be fired at season's end, it was erased when Michigan Athletic Director Dave Brandon resigned opening the door for his replacement to handpick a new head coach.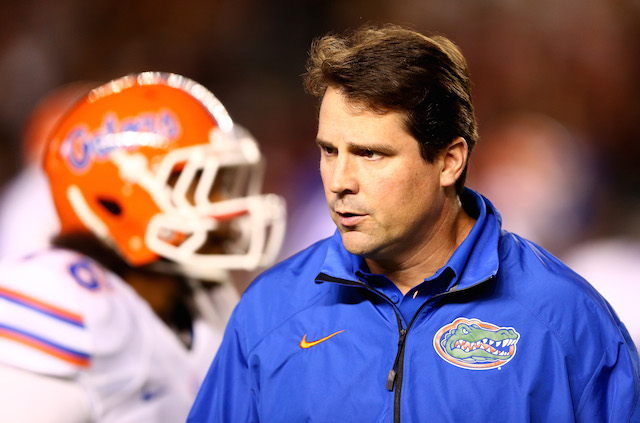 2. Will Muschamp, Florida
Muschamp led the Gators to a huge win against Georgia on Saturday, but after a 4-8 record in 2013 and a 4-3 record to start the 2014 season, there is a good chance Muschamp is on his way out in Gainesville. He is in his fourth year on the job and has compiled a 26-19 record, which isn't good enough at a powerhouse program like Florida. Even if Muschamp can lead the Gators to wins in all of their remaining games, it is highly unlikely that he will be back for a fifth season as head coach in 2015.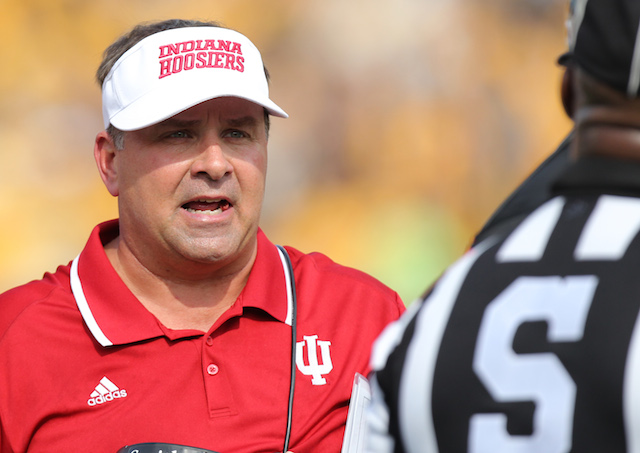 3. Kevin Wilson, Indiana
Wilson is in his fourth year as the head coach at Indiana and has compiled a record of 12-32 over that time. The Hoosiers will have to win three of their four remaining games (two are away games) to have a chance at playing in a bowl, and for a team that is 1-12 on the road in Big Ten games under Wilson, that would be a lofty task. There is a very slim chance that Wilson will be back at Indiana in 2015.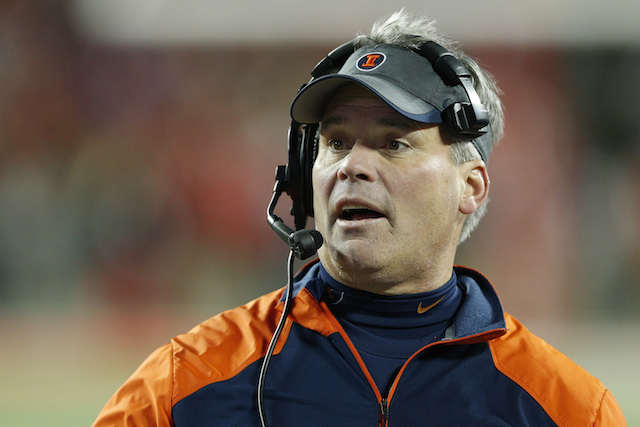 4. Tim Beckman, Illinois
Beckman has a record of 10-23 in his nearly three seasons as the head coach at Illinois. He has led the Illini to a 4-5 record in 2014 and has them in position to make a trip to a bowl game with wins in two of their final three games this year. A bowl berth will likely be enough to get Beckman another year on the job, but anything less could result in the end of the Tim Beckman era at Illinois.
5. Mike London, Virginia
London has led Virginia to a 4-5 record in 2014, but a difficult remaining schedule will make it tough for the Cavaliers to reach bowl eligibility. If he can lead the Cavs to an upset win over No. 2 Florida State this week, it may be enough to salvage his job and get Virginia in position to get to a bowl game. Without a bowl berth, London will likely be out in Charlottesville. In his nearly five years on the job, London's record has been 22-36.