5 Colleges That Produce the Greatest NFL Players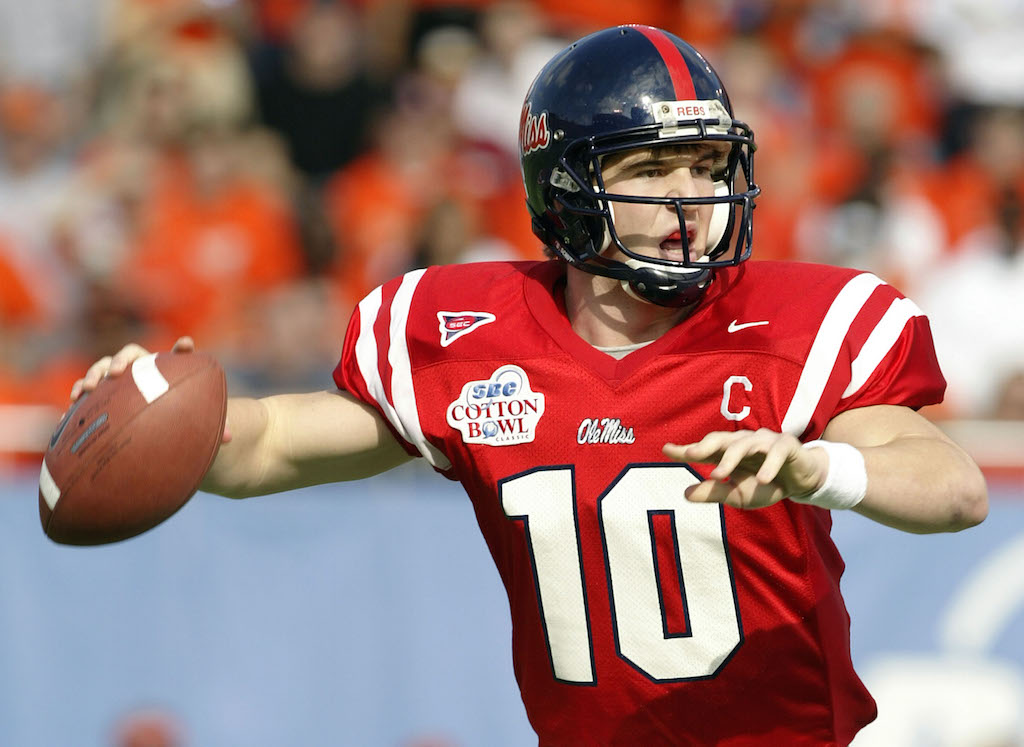 There are plenty of ways to build a successful NFL franchise. Some teams focus on free agency as their primary means of acquiring quality players. There's certainly nothing wrong with that. However, there are others who believe the key to long-term prosperity is developing youthful talent. And if you're among those who fall into the latter category, then there are very few things more important than scoring touchdowns in the NFL draft.
For the majority of NFL fans, the draft is an event worthy of a spot on your calendar. After all, if your club is fortunate enough to select individuals — particularly college football players — who prove to be cornerstones for the organization, then you could be looking at years and years of meaningful football. Unfortunately, that doesn't always happen. Sometimes picks just don't work out. Ultimately, all teams can ever hope for is to strike on the best possible value. That, in the end, is the key to everything.
We've talked before about how the success of players in the NFL can greatly impact the schools they come from. From a financial standpoint, especially for those colleges with the richest athletic departments, it's all about getting the most value for its NFL talent. And while you may think this is a difficult thing to determine, we have you covered.
Thanks to the folks at Casino.org, the Cheat Sheet exclusively brings you the "NFL Draft Value" study; an impressive analysis of the values of players selected in the NFL draft. If you're curious to know how this study was conducted, here's the methodology:
We collected draft data for every NFL draft since 1960. Using the approximate player and career values by team, we analyzed every pick, position, and team in the NFL since 1960. Approximate values took multiple variables into account and weighted each player's best season slightly higher than others. The approximate value is not an end-all-be-all score for the best players in history, as many accomplishments and efforts never made it to the stat sheet. See here for more details.
After taking the time to review this impressive work, we thought it'd be fun to focus on the schools that produced the "players with the highest NFL career values." Therefore, here are the five college programs that took talent to new heights in the NFL.
5. Marshall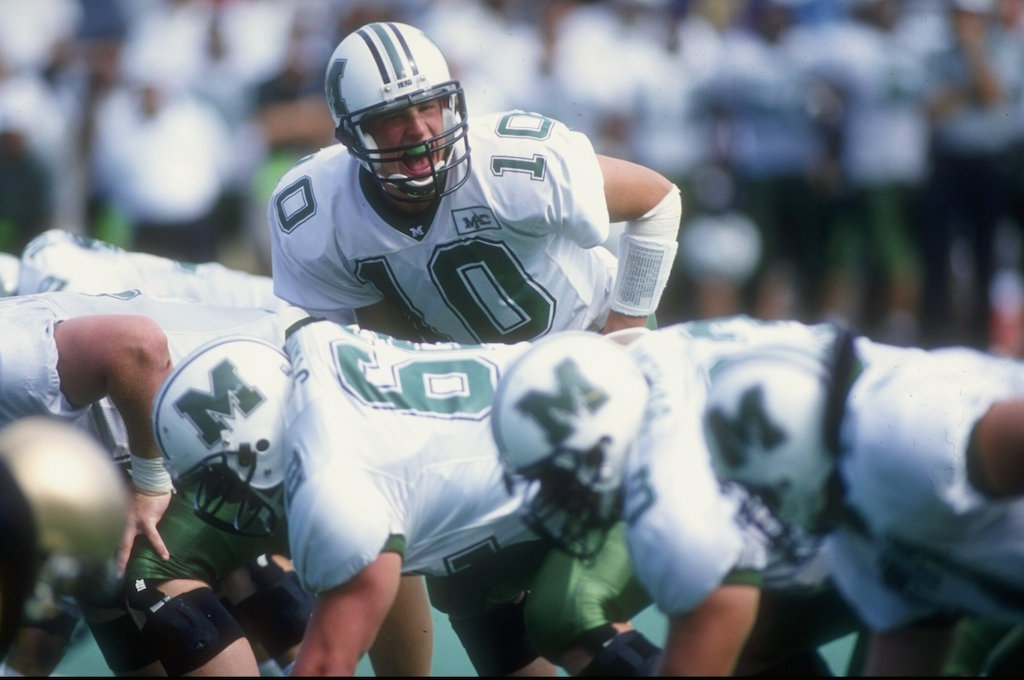 NFL fans may not look at Marshall University as a hotbed for future talent at the next level. However, as the study points out, perhaps it's time to rethink that. After all, despite having only 18 players drafted from the school since 1960, Marshall is No. 5 on the list of the most valuable college programs. We guess that's what happens when some of the elite players from your university happen to be the likes of Troy Brown, Byron Leftwich, Chad Pennington, and future Hall of Fame wideout, Randy Moss.
4. Michigan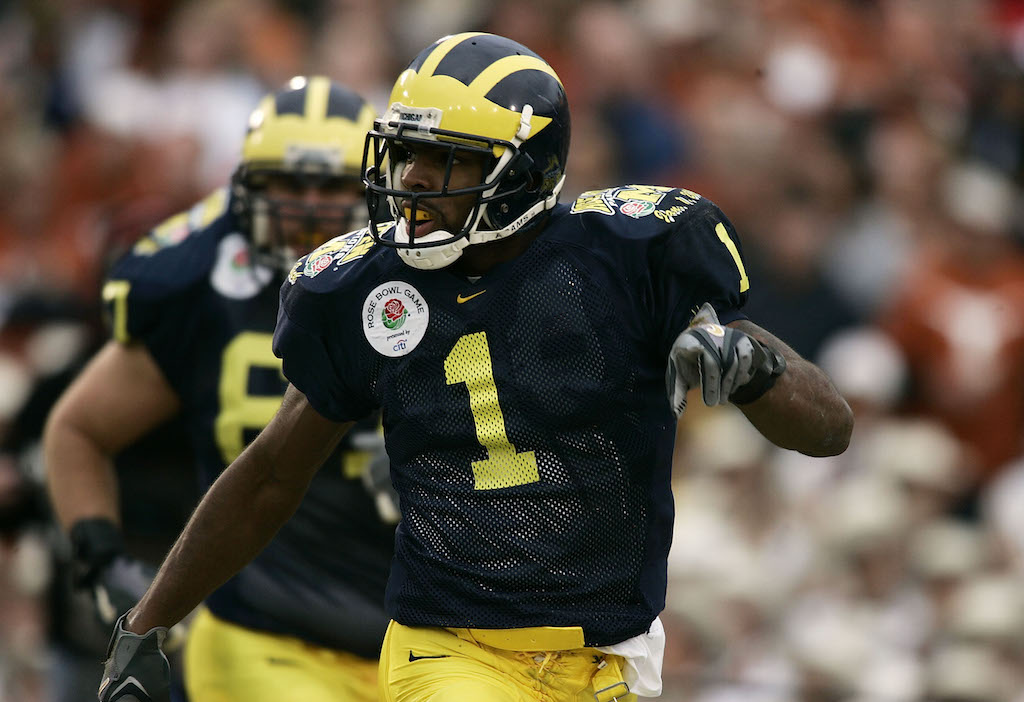 Unlike the previous university on the list, Michigan's inclusion seems anything but farfetched. Considering the fact that this is a program that's esteem lives on to this day — hence the impressive haul of recruits heading to Ann Arbor in 2016 — we can easily imagine the vast number of alumni who have impacted the game at its highest level, including past Wolverines players, such as Jim Harbaugh, Charles Woodson, and Tom Brady.
3. Ole Miss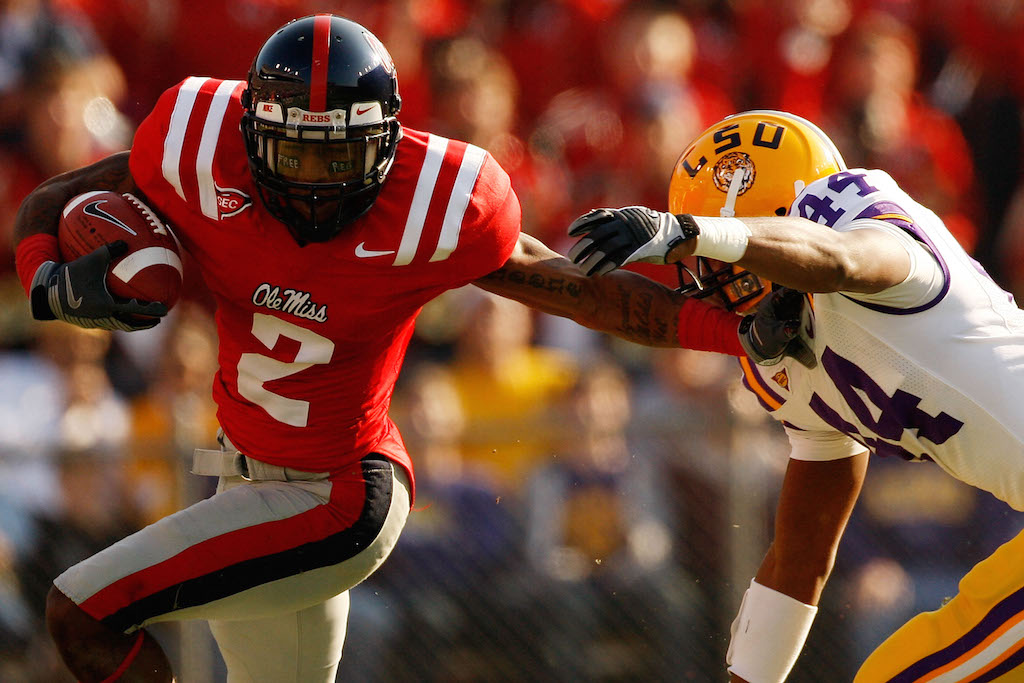 The University of Mississippi may not be dominating the SEC like it would have hoped this season, but that doesn't mean it's not sending valuable talent to the next level. In fact, according to this particular study, the success of past Rebels players have made this university the most valuable college football program since 1960. We guess that means we should stop taking for granted all that QB Eli Manning has done since joining the league in 2004. After all, you never know when he's going to follow in footsteps of fellow Ole Miss alum, Patrick Willis, and decide to call it a day.
2. Memphis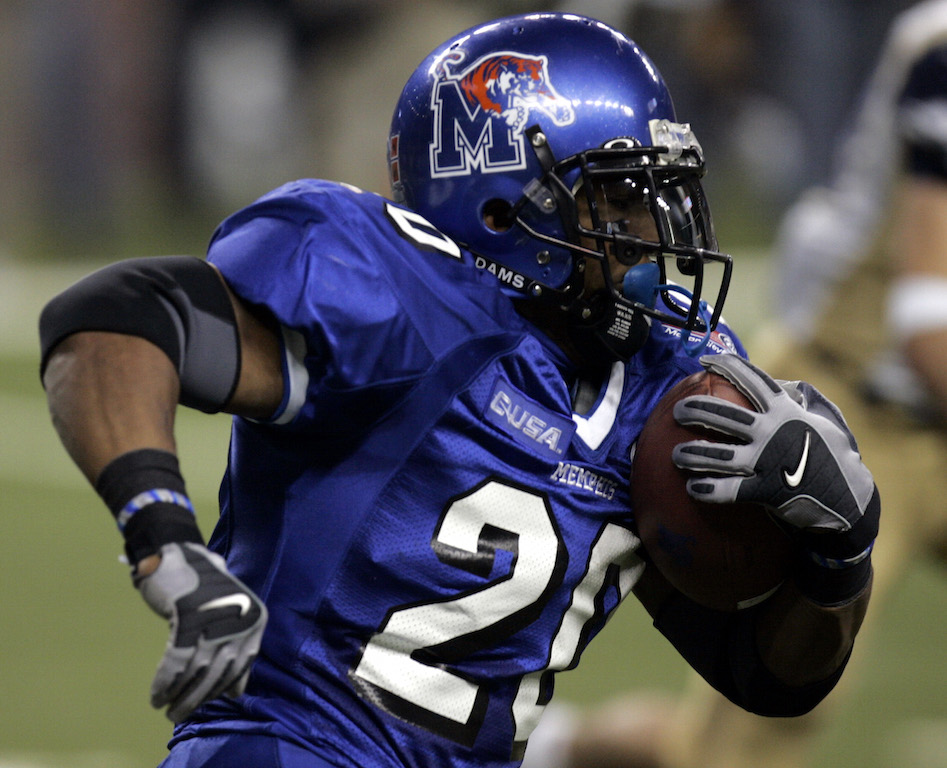 Contrary to what most might thing, the gridiron giants from the University of Memphis do big things in the National Football League. Interestingly enough, we here at the Cheat Sheet aren't actually that surprised. After all, not only was running back DeAngelo Williams (pictured above) one of the best players to ever put on a Carolina Panthers uniform, but wideout Isaac Bruce also put together one of the greatest single seasons, with respect to receiving yards, in league history. Therefore, if you're an NFL executive who happens to find yourself in a difficult position come draft day, it's never a bad idea to take a Tiger.
1. Boston College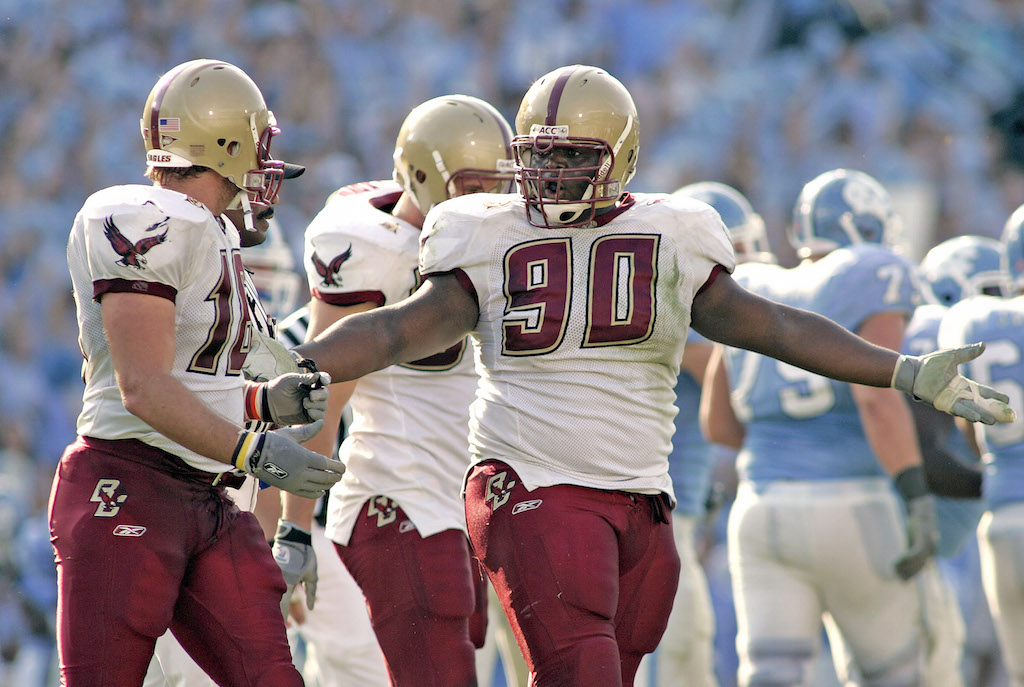 We bet you didn't see this one coming. We certainly didn't. According to the findings of Fractl's NFL Draft Value Study, when it comes to schools that produced players with the highest NFL career values, Boston College was the one sitting at the top of the college football mountain. And for those of you who are scratching your head at this one, just remember, this is the school that brought league players like Doug Flutie, Tom Nalen, Bill Romanowski, B.J. Raji (No. 90 pictured above), Matt Ryan, and Luke Kuechly. With quality like that, you better believe the BC Eagles fly high in the National Football League.
Statistics courtesy of Casino.org's NFL Draft Value study.