5 Crazy NFL Stats From Week 13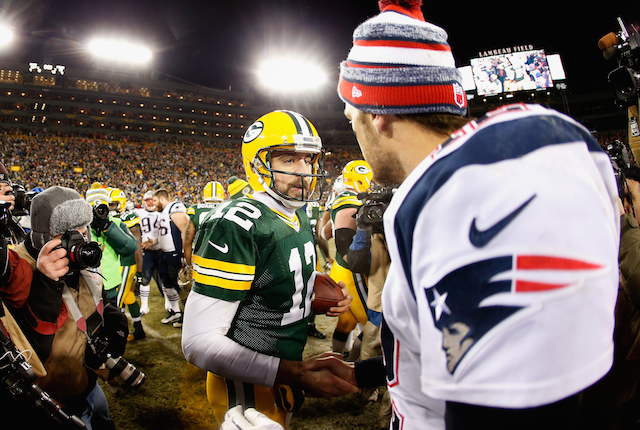 Beginning with the games on Thanksgiving Day, Week 13 of the 2014 NFL season was full of scoring, upsets, and eye-opening statistics. Houston Texans wide receiver DeAndre Hopkins had a career day catching nine passes for 238 yards and two touchdowns, and he wasn't even a major storyline. Here is a look at five crazy statistics from Week 13.
All statistics courtesy of Pro-Football-Refence.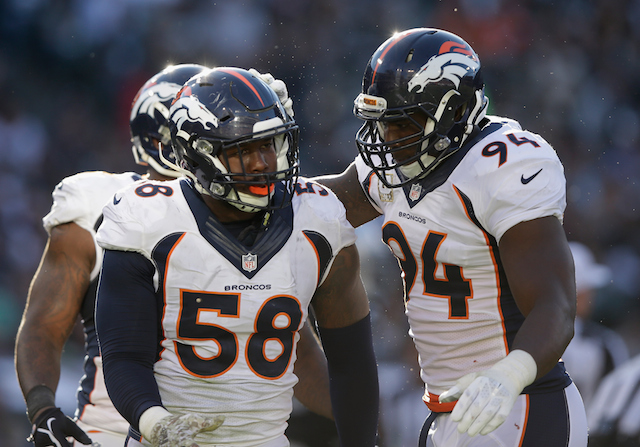 1.  The Denver Broncos defense ranks ahead of their offense in total yards
The Broncos defense now ranks third in the league in total yards allowed per game (302.3), and their offense ranks fifth in the league in total offensive yards per game (413.9). It's safe to assume that nobody expected something like this to happen in Denver during the Peyton Manning-era.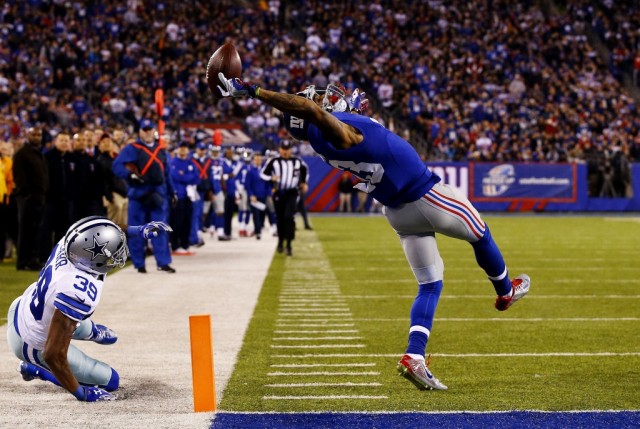 2.  Odell Beckham Jr. had his fifth 90-plus yard receiving day of November
Beckham continued his recent run of dominant play in Week 13, catching seven passes for 90 yards in the Giants 25-24 loss to the Jacksonville Jaguars. For the month of November, Beckham totaled 38 catches for 593 yards and two touchdowns in five games.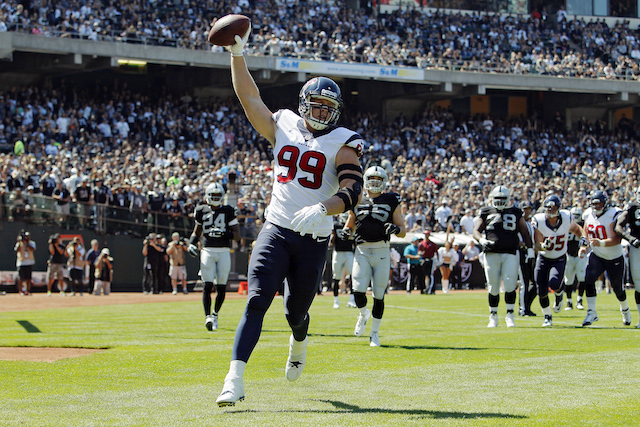 3.  J.J. Watt has as many total touchdowns as Calvin Johnson and A.J. Green
Watt's fourth-quarter touchdown reception in the Houston Texans' 45-21 win over the Tennessee Titans gave the All-Pro defensive end five total touchdowns in 2014. He has caught three touchdown passes in special goal line packages, returned an interception 80 yards for a touchdown and returned a fumble 45 yards for another score. To put this in perspective, superstar wide receivers Calvin Johnson and A.J. Green have both scored five touchdowns this season, and 2013 All-Pro running back LeSean McCoy has only scored four times in 2014.
4.  Aaron Rodgers now has 20 touchdowns, zero interceptions and a 6-0 record at home in 2014
Rodgers has been ridiculously good at Lambeau Field in 2014, and he played another great game in a possible Super Bowl preview against the New England Patriots in Week 13. He threw for 368 yards and two touchdown passes in the Packers' 26-21 win over the Patriots, bringing his season totals to 20 touchdown passes and zero interceptions at home. Rodgers is now the front runner for the 2014 MVP award, and is on pace to throw 27 touchdown passes and zero interceptions in Green Bay home games in 2014.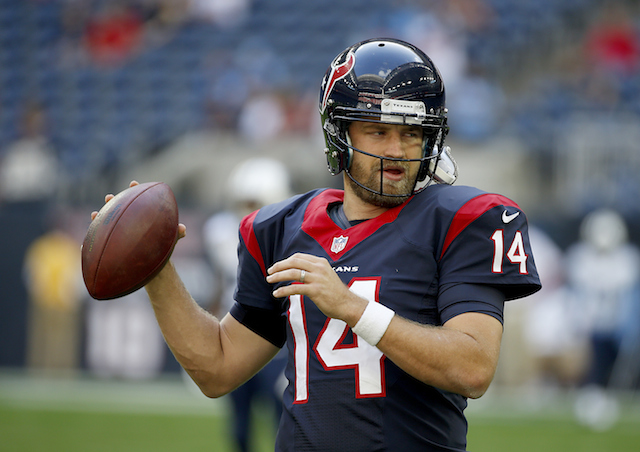 5.  A quarterback has now thrown six touchdown passes four separate times in 2014
Houston Texans' quarterback Ryan Fitzpatrick returned to the starting lineup in Week 13, and all he did was throw for six touchdown passes and zero interceptions in the Texans' blowout win over the Tennessee Titans. His performance was the fourth time a quarterback has thrown for six touchdown passes in the 2014 season. Ben Roethlisberger has done it twice – against the Indianapolis Colts in Week 8 and the Baltimore Ravens in Week 9 – and Aaron Rodgers accomplished the feat in one half against the Chicago Bears in Week 10.