5 Crazy Numbers From Grigor Dimitrov's Upset Over Roger Federer
The 2019 US Open keeps delivering wild surprises. Just two days after Novak Djokovic's stunning loss to Stan Wawrinka, Roger Federer was also knocked out of the tournament. Federer was the second-biggest favorite remaining in the field to win the US Open, but his tournament came to a close at the hands of Grigor Dimitrov, who beat Federer 3-6, 6-4, 3-6, 6-4, 6-2 in the quarterfinal.
Like Djokovic, Federer was slowed down by injuries in his loss, trying to play through back and neck pain. But Dimitrov came out on top in the end and is on his way to the US Open semifinals. To put into perspective how big of an upset this was, here are five key numbers from the match.
0-7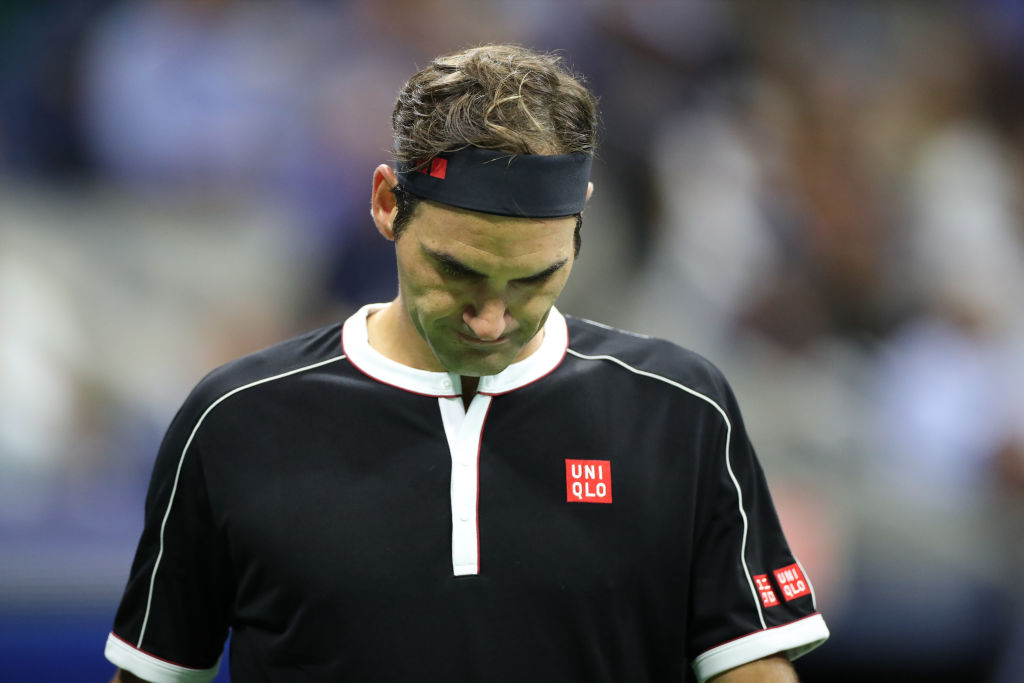 Before his victory on Tuesday evening, Grigor Dimitrov owned an 0-7 career record against Roger Federer. And the matches weren't particularly close, either; Federer and Dimitrov had played 18 sets against one another from 2013 through 2018, and Dimitrov had won only two of them. Federer won the last match he played against Dimitrov 6-2, 6-2 in the 2018 Rotterdam final.
43-1
Heading into Tuesday's quarterfinal matchup, Roger Federer was 43-1 all-time in US Open matches against opponents ranked outside of the top 50 in the ATP World Rankings. Federer is currently ranked No. 3 in the ATP rankings while Dimitrov sits at No. 78. This marks the second straight year that Federer has been eliminated from the US Open by a player ranked outside of the top 50 as John Millman (ranked 55th at the time) beat him in the round of 16 in 2018.
16
The last time that Grigor Dimitrov advanced into the semifinals of a tournament was 16 months ago when he did so at the Monte-Carlo Masters back in April of 2018. Before the US Open, Dimitrov hadn't advanced past the round of 16 in any of his last 14 tournament appearances. He'd been eliminated in the first round in five of his last six tournaments.
-1500
Roger Federer was a -1500 betting favorite to win his match against Grigor Dimitrov per OddsShark. A -1500 bet is a wager in which the player wins $1 for every $15 he risks. This number translates to 15-to-1 odds against Dimitrov pulling off the upset, or a 93.75% chance that Federer would win. The 28-year-old converted on his 6.25% chance of victory.
6-to-1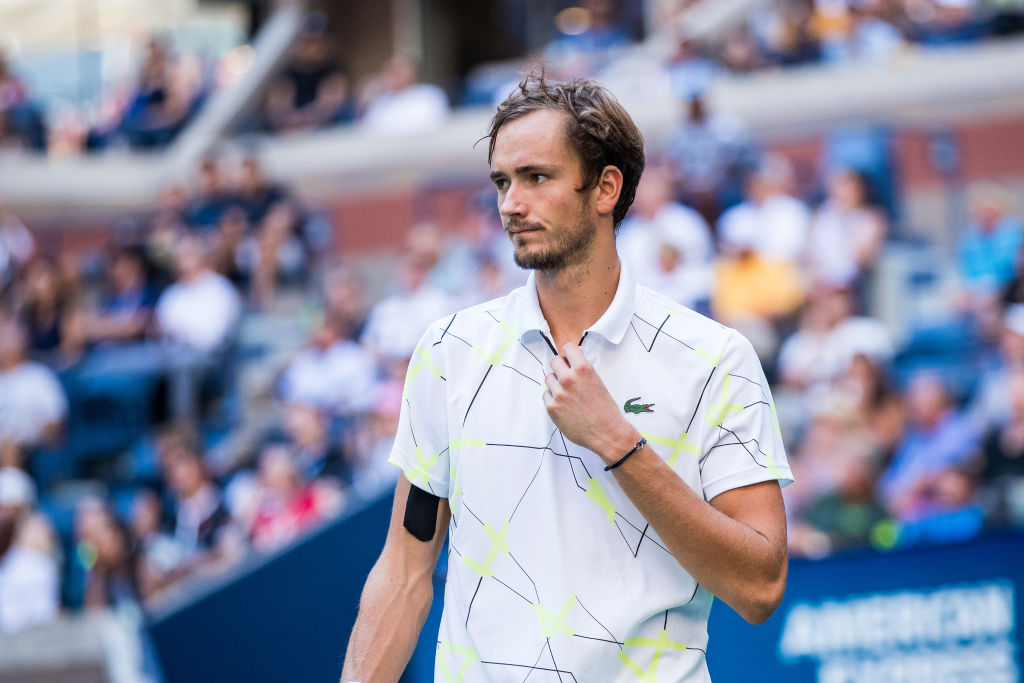 At the beginning of the tournament, Grigor Dimitrov was going off at 66-to-1 to win the US Open, far behind most of the players in the field. Now that he has advanced into the semifinals, his odds to win are all the way up to 6-to-1.
He'll face the tournament's second remaining favorite, Daniil Medvedev, who is currently going off at 5-to-1 to win the US Open. These two have met twice before with both of their matches coming in 2017; they split those two matches with one win apiece.
With Novak Djokovic and Roger Federer out of the way, Rafael Nadal is now a massive 1-to-3 (75%) favorite to win the US Open. But the way that this tournament has gone so far, being the favorite has looked more like a curse than a blessing.