NFL: The 5 Divisions with the Best Quarterbacks in Football
Heading into the 2019 NFL season, this year is stacking up to be a memorable one, especially in terms of potentially powerful passing from the pocket. When the 2018 season ended, the NFL sported the best passing stats in the history of the league with the highest percentage of passes completed at 64.9 beating the previous record of 63.0 from 2015 and 2016. Waiting patiently for preseason play to begin, fans should be focusing on these five divisions in the NFL with the best quarterbacks as a collective based on average completion percentage for the group.

We'll warn you right now — you won't see Tom Brady on this list. He's one of the best QBs in the game, but his AFC East counterparts leave a lot to be desired. We also disqualified the NFC East and NFC West. Likely rookie QB starters Dwyane Haskins and Kyler Murray, respectively, don't have any NFL stats to go off, so we kept their divisions on the bench.

5. AFC North, 64.1%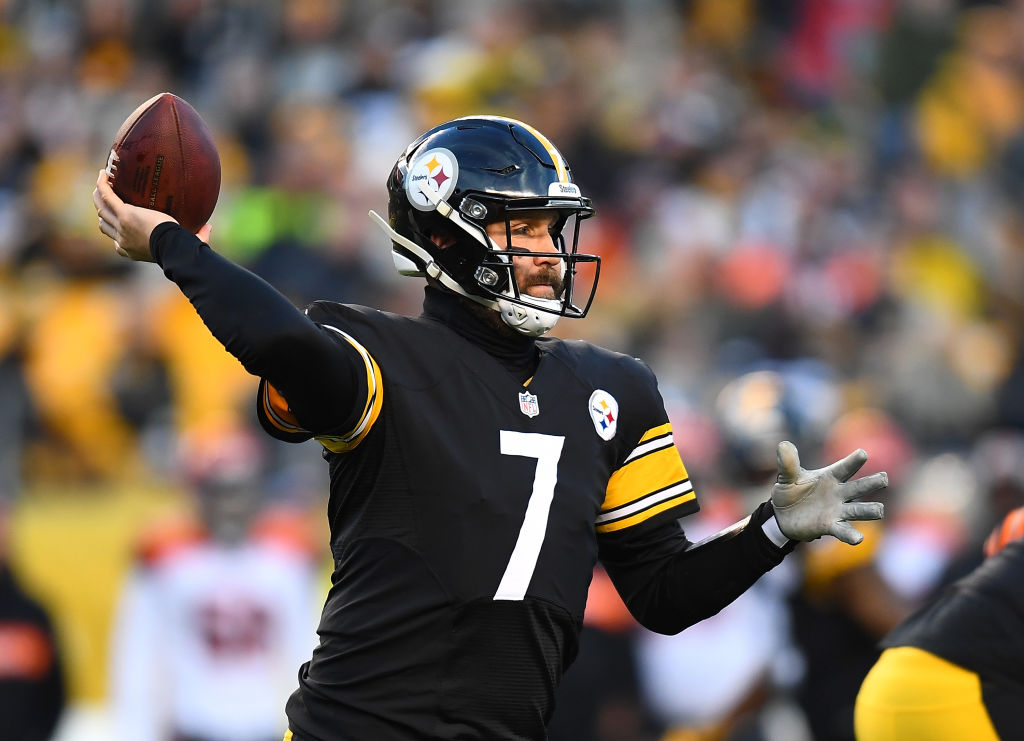 Andy Dalton, Lamar Jackson, Baker Mayfield, Ben Roethlisberger
Lamar Jackson and Baker Mayfield were both rookies in 2018. While Jackson built a reputation as more of a runner, Mayfield was second in the division in completion percentage (63.8%), yards (3,725), and touchdowns (27). Only Ben Roethlisberger outplayed Mayfield last season.
4. NFC North, 66.3%
Kirk Cousins, Aaron Rodgers, Matthew Stafford, Mitchell Trubisky
Veteran QB Aaron Rodgers has been a shining star for the Packers since he began playing for Green Bay in 2005. He notched a career-high completion rate of 71.4% in 2007, and his numbers remained in the 60% range since then. Speaking of career highlights, Rodgers is bound to add to some of his impressive figures already playing in 165 games for Green Bay with:
Nearly 5,500 attempted passes
Over 3,500 completed throws
Almost 43,000 total yards
Rodgers had the worst completion percentage in 2018, but his yards (4,442) and touchdown-to-interception ratio (25:2) made him the elite passer in one of the divisions with the best quarterbacks in the NFL.
3. AFC West, 66.5%
Derek Carr, Joe Flacco, Patrick Mahomes, Philip Rivers
It always seems to be "Showtime" for Chiefs' quarterback Patrick Mahomes as he continues to dominate against defenders in the passing game. In just one matchup against the Bengals where the Chiefs stomped Cincinnati 45-10 early in the 2018 season, Mahomes added four touchdowns to his ticker, increased his league-leading total of 22 passing touchdowns, threw for 358 yards, and rushed for 43 yards.

Joe Flacco joins the division in Denver, and based on his 2018 numbers, he brings up the rear in the AFC West behind Carr, Rivers, and Mahomes. Even with Flacco's presence, the wild, wild West has some of the best quarterbacks in football flinging the ball all over the field.

2. AFC South, 68.5%
Nick Foles, Andrew Luck, Marcus Mariota, Deshaun Watson
In the AFC South, quarterbacks DeShaun Watson and Andrew Luck helped the South rise again, at least in terms of top quarterback collections in the NFL. Deshaun Watson's future is so bright, he might as well be wearing shades. In just two seasons (one of them an injury-shortened campaign in 2017), Watson has managed to rack up:
A 66.4% completion rate
45 touchdowns to just 17 interceptions
22 starts out of 23 games
Five game-winning drives
Barring injuries or other unforeseen circumstances, tried-and-true Texans' fans will have plenty to cheer about when Watson returns to play in 2019.

Don't forget about Luck, who has nearly 24,000 passing yards and a better than 2:1 touchdown to interception ratio (171:83) for his career. Oh, and the AFC South added a Super Bowl MVP in Nick Foles, who signed with Jacksonville as one of the prized free agents in 2019.

1. NFC South, 69.4%
Drew Brees, Cam Newton, Matt Ryan, Jameis Winston
With the highest pass percentage rate in the pack (74.4%), Drew Brees leads the way for the division with the best quarterbacks in the NFL.

Not that it would have mattered too much, but Brees' numbers should have been even higher when you consider the results from the "worst blown call in NFL history," when officials failed to throw a flag for blatant defensive pass interference. Although the NFL fined Rams CB Nickell Robey-Coleman for the helmet-to-helmet hit on Saints WR Tommylee Lewis during the 2018 NFC championship game, many are saying this oversight by referees cost New Orleans the game and potentially a victory in Super Bowl LIII.

Aside from Brees, the durable Ryan (two missed starts in his career) and the dangerous Newton both have Super Bowl appearances to their names.