5 Eye-Opening Stats and Facts From the 2015 NFL Draft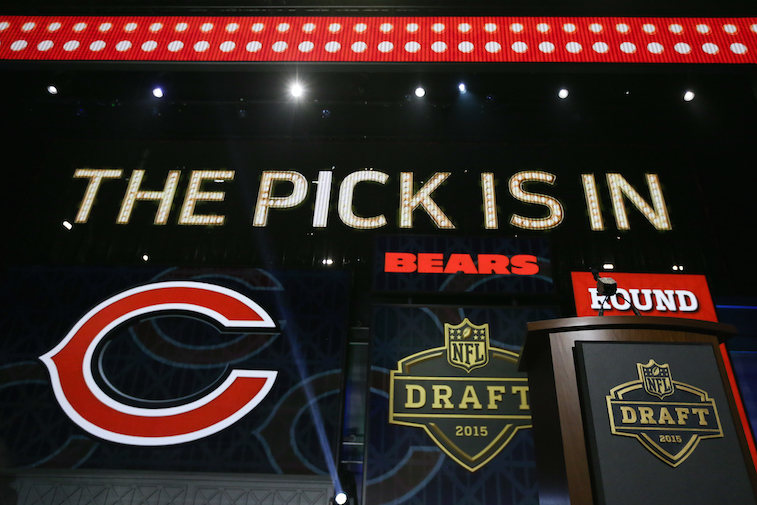 The 2015 NFL Draft is now in the books. Up next are rookie mini-camps and Organized Team Activities (OTAs). There may have been a shortage of shocking trades this year, but there were still several attention-grabbing storylines going on throughout the three-day event. Part of what makes the NFL Draft so entertaining for football fans around the world is the fact that they get to learn a lot about the backstories of the players their favorite teams are selecting. On top of that, there are always various streaks and NFL Draft records that are in danger of being broken that have an odd way of capturing the Draft audience's attention.
The NFL Draft is always full of interesting facts and noteworthy side stories. For example, did you know that the 2015 Draft marked the first time in 51 years that there wasn't a single University of Tennessee player drafted? Similarly, there has been at least one former Florida Gator selected in 64 consecutive Drafts. Another interesting fact that you may not have been aware of is that there has been a former Alabama player selected in the first round of seven consecutive Drafts. We could go on and on for pages, but instead, we chose to narrow our list down to what we felt were the five most eye-opening stats from the 2015 NFL Draft. Here's a look at what we came up with.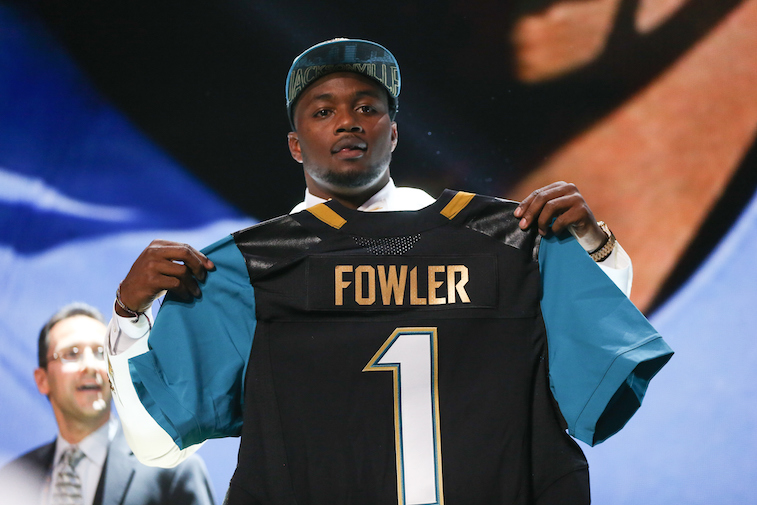 1. 54 players out of SEC schools were drafted
The 54 former SEC standouts who were drafted were more than any other conference, and accounted for just over 21% of the 256 total players who were selected in the 2015 Draft. This was the ninth straight Draft where the SEC led in total players selected – a fact that further solidifies the SEC's place as the premier college football conference in the country. In fact, the rebuilding Washington Redskins took five SEC players by themselves. Furthermore, there has been 169 consecutive NFL Draft rounds that have included at least one SEC player being selected. Following the SEC in total selections were the ACC with 47, the Pac-12 with 39, the Big Ten with 35, and the Big 12 with 25.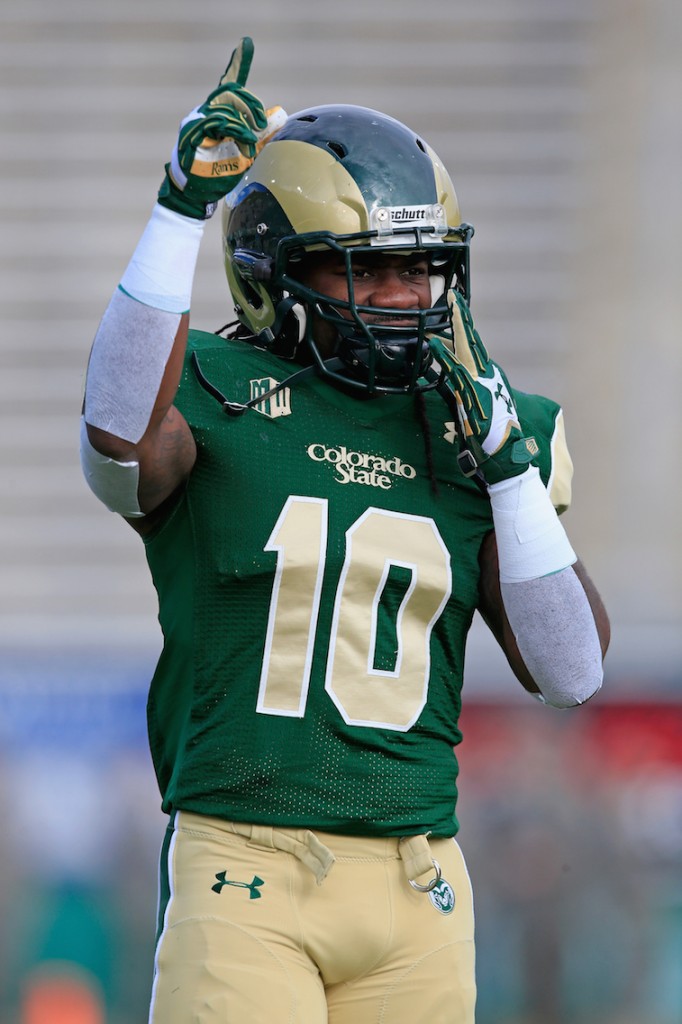 2. 24 out of the 84 — or 29% — of the early Draft entrants went undrafted this year
The number of early entrants who went undrafted actually went down this year, but it is still a negative sign that so many players left school with eligibility remaining to ultimately go undrafted. This year's crop of undrafted early entrants is led by former Colorado State running back Dee Hart (pictured above), former USC wide receiver George Farmer, former TCU safety Chris Hackett, and former Syracuse safety Durell Eskridge. Most of the 24 undrafted early entrants will land free agent deals, but their road to a lasting NFL career will be extremely rough.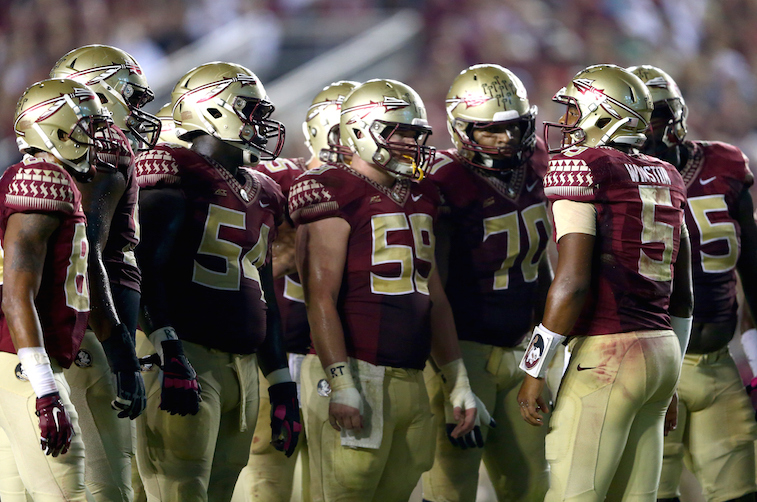 3.  Florida State became the first team in the Common Draft era to have a player selected at every offensive position
Florida State had a quarterback (Jameis Winston), a running back (Karlos Williams), a wide receiver (Rashad Green), a tight end (Nick O'Leary), an offensive tackle (Bobby Hart), an offensive guard (Tre Jackson), and a center (Cameron Erving) selected in the 2015 NFL Draft. This shocking fact capped off what has been a historic run for former Seminoles in the NFL Draft during the Jimbo Fisher era. They also tied the school record with 11 players selected this year, and set a new NFL record with a total of 29 players drafted over the last three years. The Noles's success at churning out NFL talent is sure to give them a decided advantage on the recruiting trail.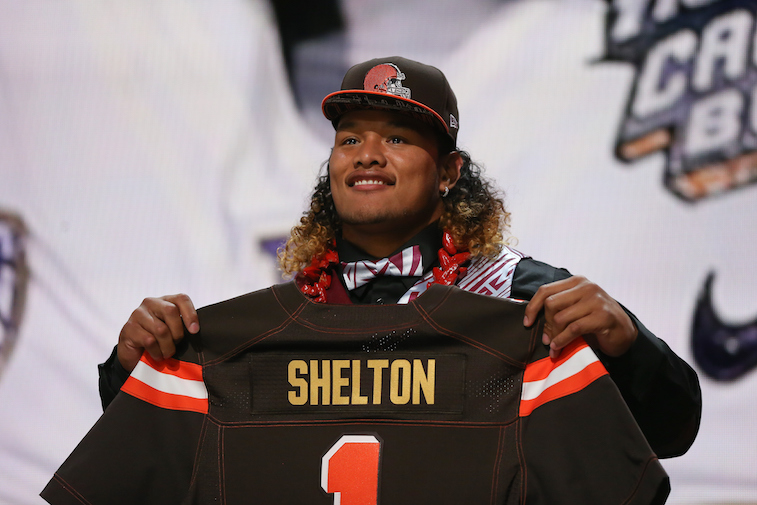 4.  Four Washington defensive players were taken in the first 44 picks of the Draft
The Huskies had four players taken in the 2015 NFL Draft — three players were taken in the first round and one in the second round. All four of them were defensive players, and having three players selected in the first round set a new school record. Here is look at the four former Washington players who were selected:
Danny Shelton, defensive tackle – 1

st

 round, pick 12 to the Cleveland Browns
Marcus Peters, cornerback – 1st round, pick 18 to the Kansas City Chiefs
Shaq Thompson, outside linebacker – 1st round, pick 25 to Carolina Panthers
Hau'Oli Kikaha, outside linebacker – 2

nd

 round, pick 44 to the New Orleans Saints
What's ironic about the Huskies having four defensive players selected in the top 44 picks is that Washington's defense ranked 80th in the country in total defense in 2014. From the outside looking in, either Washington needs to re-evaluate their defensive coaching staff, or they are seriously lacking depth on the defensive side of the ball.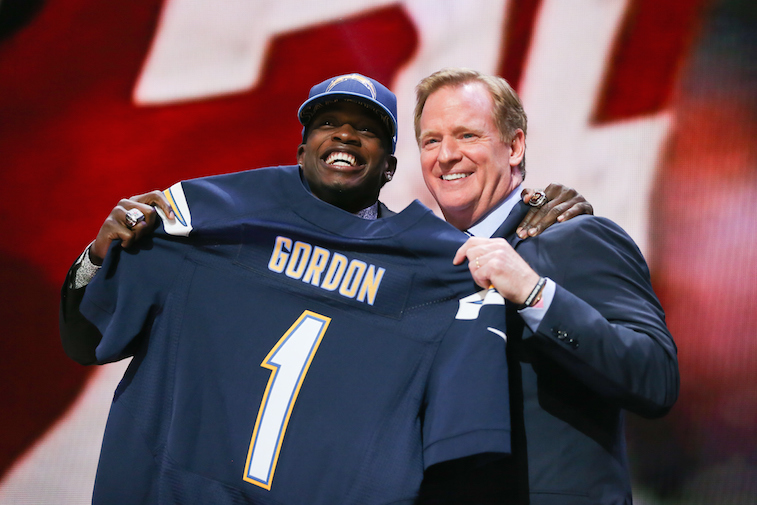 5.  Running back Melvin Gordon III and cornerback Trae Waynes were high school teammates
It is extremely rare for a high school football program to see one of their alumni taken in the first round of the NFL Draft. To have two taken in the top 15 picks in the same year is practically unheard of, but that's exactly what happened for Bradford High School in Kenosha, Wisc., when cornerback Trae Waynes was selected with the 11th overall pick by the Minnesota Vikings and running back Melvin Gordon III was selected with the 15th overall pick by the San Diego Chargers. Both players graduated from Bradford in 2011 and played on a team that finished 11-2, but came up short of a state title in their senior season.