7 NFL Players Who Went Broke After They Retired
As the many NFL players who went broke after they've retired have discovered, the riches don't always last.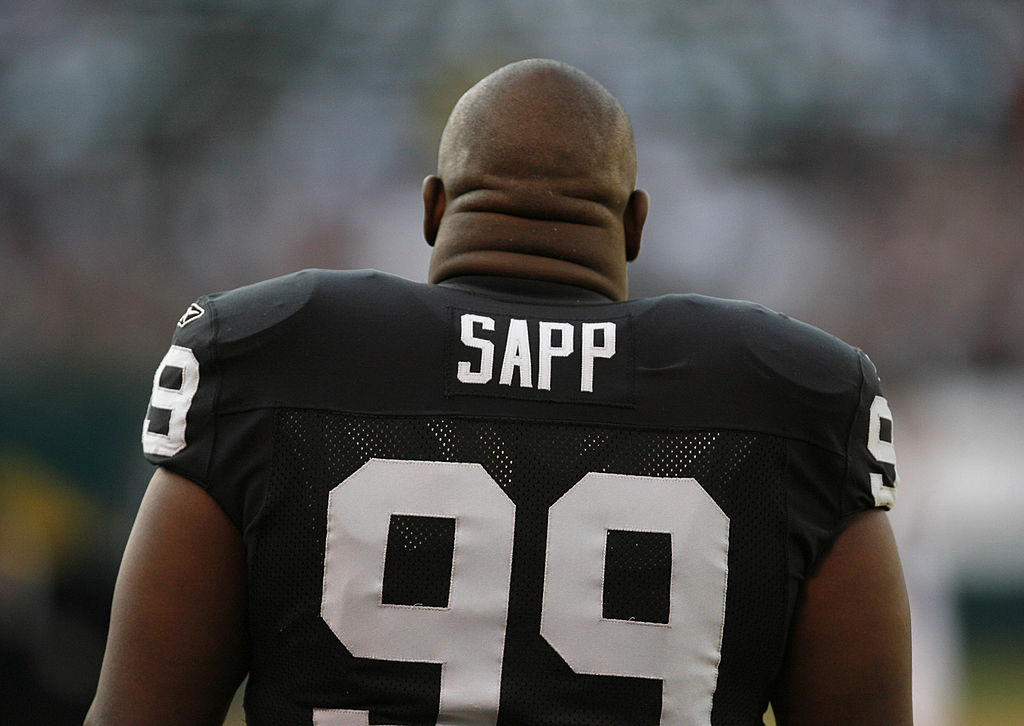 A career as a pro athlete seems like a ticket to fame and fortune, but as the many NFL players who went broke after they've retired have discovered, the riches don't always last. Though a six-year stint in the NFL translates to more money that the average college graduate will earn over their entire life, roughly 16% of retired football players end up bankrupt within 12 years of stepping off the field for the last time, according to a study by the National Bureau of Economic Research.
The researchers gathered data about career length and earnings for NFL players drafted between 1996 and 2003. They then looked at publicly available records of bankruptcy filings to determine how many had filed for bankruptcy either while still playing or after their retirement. Not only were there a substantial number of retired players who went broke, but career length and total earnings didn't reduce a retired player's chances of ending up in dire financial straits.
"Having played for a long time and been well-paid does not provide much protection against the risk of going bankrupt," they wrote.
The researchers didn't delve into the question of what caused all those bankruptcies, but speculated that pressure to spend money, poor financial education, and being overly optimistic about how long they'll be able to keep playing could all play a role.
Even ex-players who manage to stay out of bankruptcy court can end up in serious money trouble. A 2009 Sports Illustrated story claimed that 78% of former NFL players were bankrupt or experiencing financial stress because of losing their job or getting divorced within two years of leaving the league.
In response to evidence that many young athletes are terrible at managing their money, the NFL Players Association has made financial education more of a priority in recent years. Unfortunately, those efforts came too late for these seven former NFL stars, who have all seen their fortunes go up in smoke.
1. Warren Sapp
Defensive lineman Warren Sapp spent 12 years in the NFL, earning more than $82 million over the course of his career. But a bad real estate deal, alimony and child supports payments totaling $74,495 a month, and a lavish lifestyle all contributed to a bankruptcy filing in 2012, five years after he retired. Sapp claimed he couldn't pay his $6.7 million in debt, even though he was still earning $115,881 every month as an analyst for the NFL Network and in appearance fees.
Sapp's problems didn't end with his bankruptcy filing. He ran into trouble with the law and the NFL Network fired him from his gig in 2015. And his ex-wife? She claims he still owes her $3 million. Yikes.
2. Vince Young
In 2006, rookie Vince Young signed a $25.7 million five-year deal with the Tennessee Titans. But generous paychecks and a bumpy career led the 30-year-old player to file for Chapter 11 bankruptcy in 2014, three years after he played his last game in the NFL. (He later asked to have the filing dismissed after settling with his creditors.) Some of his problems stemmed from a high-interest loan of $1.8 million that he took during the 2011 player lockout, the LA Times reported. Some of that money likely went to Young's notorious spending sprees. He reportedly liked to pick up the tab for friends and teammates when dining out and once spent $6,000 on a meal at a T.G.I.Friday's. That's a lot of mozzarella sticks.
3. John Elway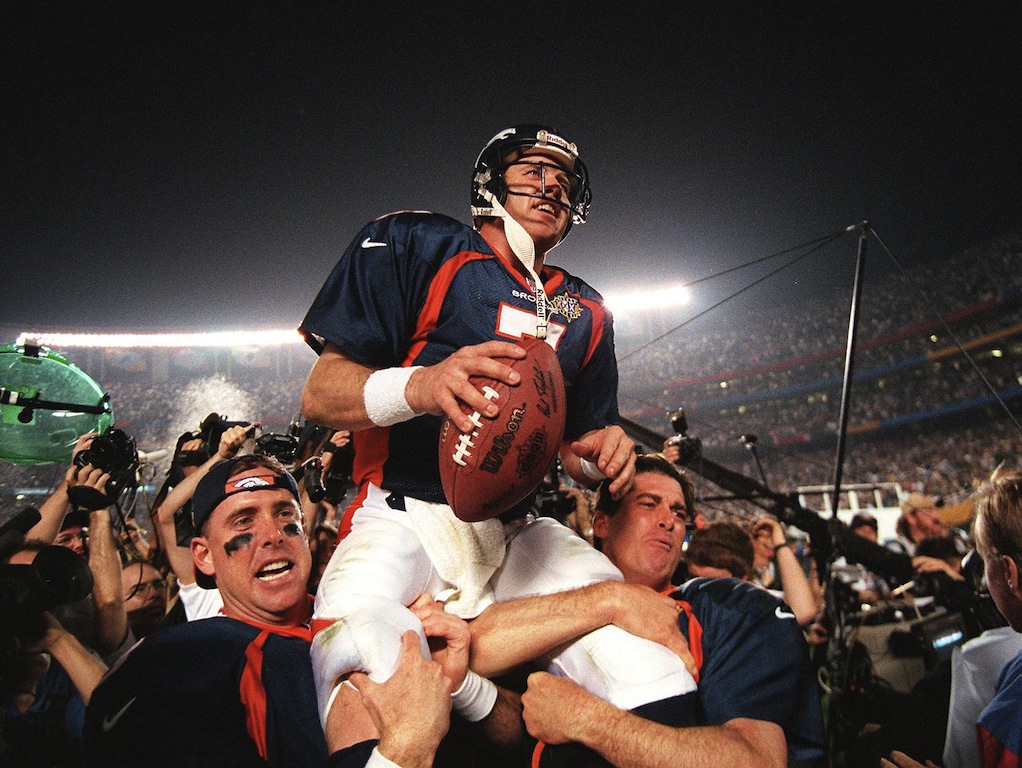 Unlike some former players, John Elway has done pretty well for himself after retiring from the NFL. He's worth an estimated $145 million, in part because of his lucrative investments in car dealerships and other businesses. Yet the former Bronco isn't immune to financial foibles. In 2010, it was revealed Elway was one of dozens of people who had sunk millions into a Ponzi scheme. He invested $15 million and lost at least $7 million, ABC News reported.
The loss is even more galling when you consider the golden investment opportunity Elway passed on a few years earlier. In 1998, he said 'no' when Broncos owner Pat Bowlen offered to sell him a 10% stake in the team for $15 million, plus another 10% in exchange for foregoing the deferred salary he was owed. By 2015, that 20% stake would have been worth about $388 million.
4. Bernie Kosar
Former quarterback Bernie Kosar was a fan favorite during his years with the Cleveland Browns, but he has struggled financially and personally since his retirement in 1996. His money trouble came on top of painful injuries, reported brain trauma from the many concussions he suffered while playing, and rumors of a drinking problem. While he had success with a number of business ventures after retirement, his overall finances were shaky. An expensive divorce only made matters worse and he filed for bankruptcy in 2009. Ironically, Kosar has an undergraduate degree in finance and economics, but that doesn't seem to have been of much use in the real world.
"I'm great at making money. And, as we've found out, I'm great at spending it. What I'm not great at is managing it," he told the Pittsburgh Post-Gazette in 2009.
5. Luther Elliss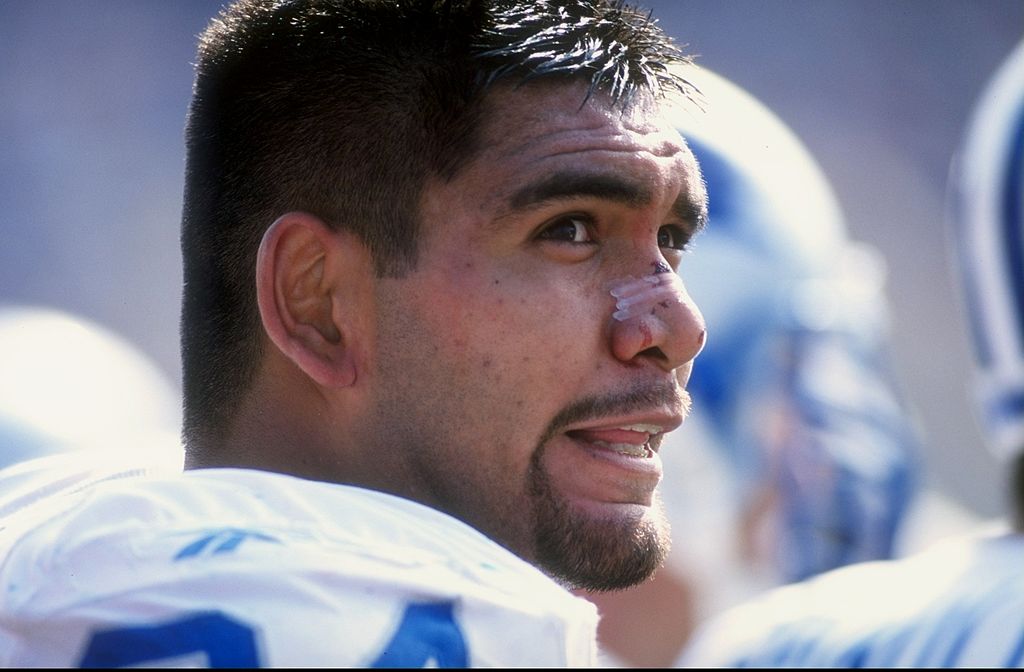 Defensive lineman Luther Elliss made at least $11 million during his 1995-2003 career with the Detroit Lions. But the two-time Pro Bowler fell on hard times after he left the NFL, ending up in bankruptcy court in 2010. Elliss said he received financial education from his team and the league, but admitted he ignored the advice and made bad choices, including overspending and poor investments, which caused his fortune to go up in smoke. Eventually, Elliss – who was known for his charitable endeavors as a player – had to turn to local churches for help paying his bills and feeding his family of 11 children.
"The Lions did a good job, they put on financial programs that we had to attend talking about investing and saving money, gave statistics on how many of us would be broke," Elliss told the Associated Press in 2010. "Guys were saying, 'It's not going to be me, I'm too smart for that.' And here I am, one of those guys."
6. Chris McAlister
In 2004, cornerback Chris McAlister signed a $55 million contract with the Baltimore Ravens. A few short years later, he was out of the NFL and, he claimed, completely broke. In 2011 court documents related to a child support battle with his ex-wife, he said he'd been unemployed since 2009 and wasn't bringing in any money.
"I live in my parents' home. My parents provide me with my basic living expenses as I do not have the funds to do so," McAlister said in the filing.
Since then, McAlister's been working on pursuing a new career, including interning with the Buffalo Bills coaching staff. But it appeared he was still in need of cash as recently as last year. In 2015, he reportedly offered his 2009 Super Bowl ring (from his one season with the New Orleans Saints) and a signed Saints helmet for sale on Craigslist.
7. O.J. Simpson
After decades of scandal and legal trouble, it's easy to forget that O.J. Simpson was once one of America's most beloved sports stars. Though the former NFL running back was acquitted of the 1994 murders of Nicole Brown Simpson and Ron Goldman, a civil court ordered him to pay $33.5 million to the victims' surviving family members. Simpson said he didn't have the money, but Goldman's family (who received only a small portion of the millions they were owed) believed he was hiding assets.
Today, Simpson is serving time for kidnapping and robbery in a Nevada prison, the results of an attempt to reclaim what he claimed was stolen memorabilia. In 2013, his Florida home was foreclosed on and he was behind on taxes, despite earning $25,000 a month from an NFL pension. While he may not be flat broke, Simpson's fortune has dwindled to a reported $250,000, and there's virtually no chance he'll have much of a career when he does get out of prison.