5 Former Athletes Who Still Bring In Over $20 Million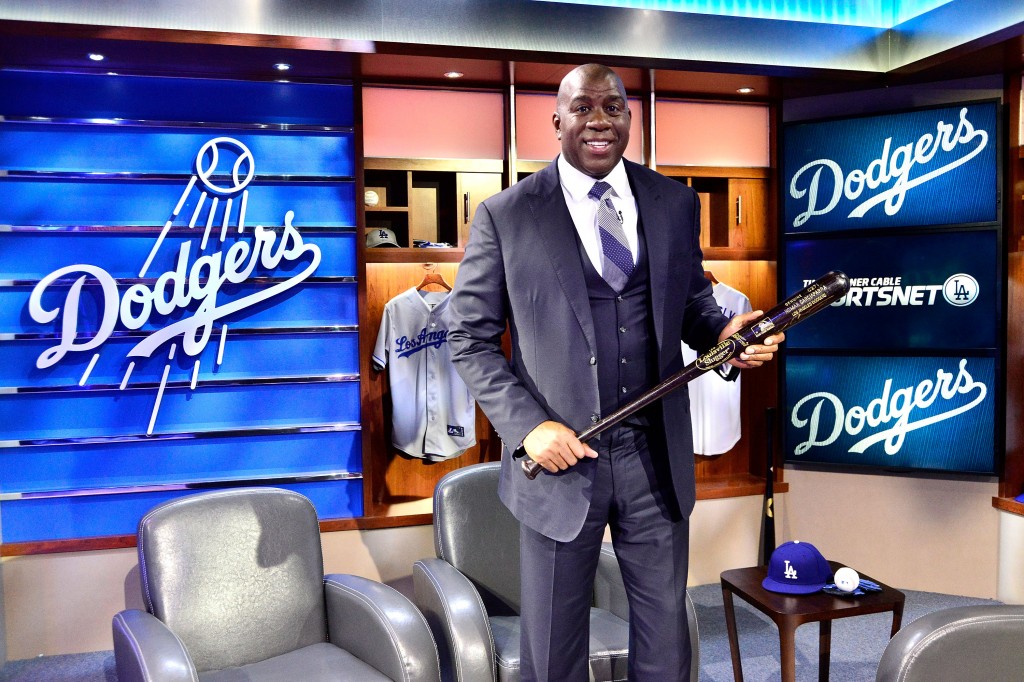 Professional athletes usually only have a limited window to make money through the actual playing of their respective sports. That's not to say that the salaries they receive aren't substantial, but their bodies can only take the wear and tear for so long. Eventually retirement hits all athletes, and the hope is that they've either been smart with the money they've made, or they've found a way to keep the coin coming in long after they've hung up their jerseys. In this respect, some pros have handled this stage better than most.
Forbes has compiled a list of The Highest-Paid Retired Athletes for 2015, which provides a look at how these particular former athletes are doing since calling it a career. By charting the money these pros have made in 2014, it's safe to say that some players know how to make the most of their retirement. With that, here are the five former athletes who made the most money last year.
5. Jerry Richardson
2014 earnings: $23 million
Jerry Richardson retired from professional sports in 1960 after playing two seasons in the NFL for the Baltimore Colts. During his very brief career, Richardson was still able to win a title in 1959 while playing with the famed Johnny Unitas. After his retirement, Richardson would make his money by getting involved in restaurant franchises — a major one of these includes Bojangles. His success allowed him to become the owner of the Carolina Panthers and made him the first-ever former player to own a professional football organization.
4. Jack Nicklaus
2014 earnings: $28 million
Jack Nicklaus is probably the greatest golfer of all time, and just because he's no longer swinging a club professionally, it doesn't mean that he hasn't been able to keep the money rolling in. Since retiring from the sport in 2005, Nicklaus has spent the majority of his time in the golf course design business. He may have won 18 majors in his illustrious career, but the creation of Nicklaus Design has certainly kept busy. The firm has designed 390 courses since its inception 45 years ago. Nicklaus has also brought in the bank by forming a partnerships with Perry Ellis to create a Nicklaus-brand apparel line. It certainly pays to be the Golden Bear.
3. Arnold Palmer
2014 earnings: $42 million
As it turns out, there is no retired professional golfer that has found more success than Arnold Palmer. His wealth stems from an abundance of Arnold Palmer stores in Asia and his line of drinks for AriZona Beverage Company. One of the major things that sets him apart from others is his very recognizable logo — the four-color opened golf umbrella. This image is the symbol of Arnold Palmer Enterprises (APE), and it's safe to say that it's most certainly become a household name. By making a cool $42 million dollars in 2014, Palmer has found himself among the highest-paid retired athletes.
2. David Beckham
2014 earnings: $75 million
2014 was technically David Beckham's first full year of retirement, and he absolutely made the most of it. His $75 million in earnings was good enough to put him in at second on this list. He makes a lot of his money because of his abundance of endorsement deals. Beckham works with companies like Breitling, Sky Sports, Belstaff, and Adidas. On top of these deals, Beckham and his adviser, Simon Fuller (known for creating American Idol) made huge moves by working with major beverage company Diageo to help launch a new whiskey and also by partnering with Global Brands Group to manufacture Beckham-branded consumer products. Throw in the fact that Beckham is trying to get an MLS team off the ground in Miami, and it's easy to see how this soccer icon was able to cash in in 2014.
1. Michael Jordan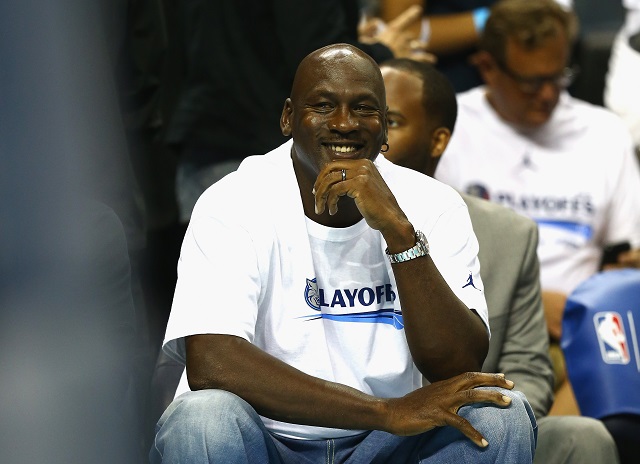 2014 earnings: $100 million
Michael Jordan never liked to lose on the basketball court, and this drive has carried on well past his retirement. His Jordan Brand is massively successful, and it's this deal with Nike that keeps MJ rolling in the royalties. His Airness is also an endorsement giant, with deals in place with Gatorade, Hanes, Upper Deck, 2K Sports, and Five Star Fragrances. To top it all off, this former Chicago Bull also owns a 90% stake in the Charlotte Hornets. It's no wonder that most people want to "Be Like Mike."
To see the rest of the players on Forbes's 2015 highest-paid retired athletes list, check out the gallery starting here.