5 Greatest Scorers in NBA All-Star Game History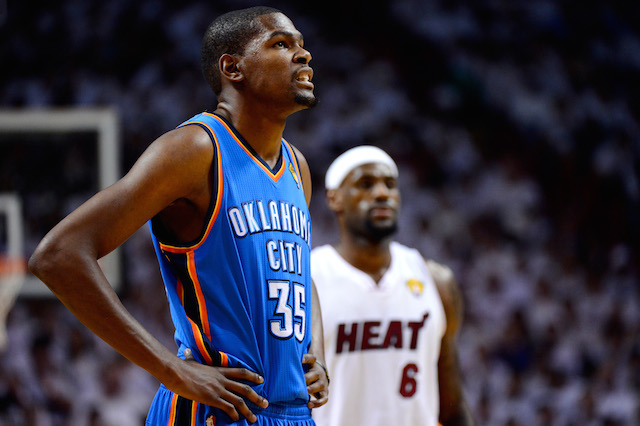 The 2015 NBA All-Star Game is almost upon us, and if we can expect anything, it's to see a minimal amount of defense, and a whole lot of scoring.
After all, the All-Star Game is first and foremost a show. It's all about increasing the entertainment factor and exciting the fans. The main way to do this is to put up points. Lots of them. Luckily for us, this game features a plethora of talented scorers, including Oklahoma City's Kevin Durant, who has the highest scoring average in All-Star Game history at 30.6 points a game. But where do these superstars stack up in comparison to the best scorers in All-Star Game history? Let's take a look at the five greatest scorers in NBA All-Star Game history.
All statistics are courtesy of Basketball-Reference.com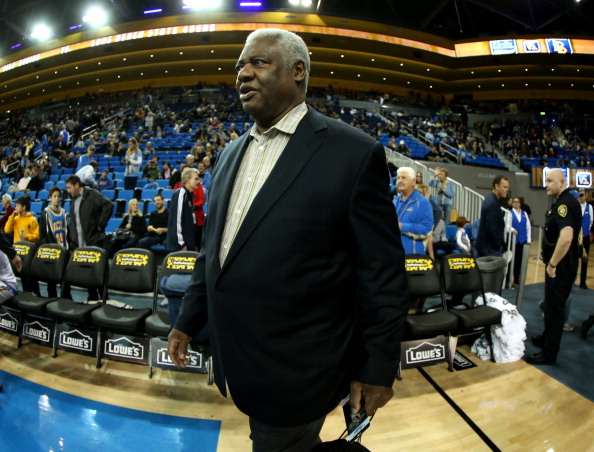 5. Oscar Robertson
All-Star Game career points: 246
Oscar Robertson, the 6-fo0t-5 point guard out of the University of the Cincinnati, was one of the great players in basketball history. In his 14-year professional career, playing for both the Cincinnati Royals and Milwaukee Bucks, Robertson averaged 25.7 points per game, including putting up over 30 points a contest in six of his first seven seasons. It's no wonder that the "Big O" went to 12 All-Star Games, and found himself scoring a total 246 points combined.
4. LeBron James 
All-Star Game career points: 248
LeBron James is a gifted basketball player who prides himself on being more of a facilitator on the floor. However, that doesn't mean he isn't capable of going "back to his Cleveland days" when the moment calls for it. Which is why in his 12 NBA seasons, including halfway through this one, James has put up 27.5 points per contest, and made it to 11 All-Star Games. This year's game is a little over a week away, but we're sure that LeBron will have no trouble adding to the 248 points that he's scored so far in his 10 combined appearances.
3. Kareem Abdul-Jabbar
All-Star Game career points: 251
Kareem Abdul-Jabbar has scored the most career points in NBA history, with 38,387. Therefore, it makes sense that he was selected to a record 19 All-Star Games. However, Kareem "The Dream" was only able to play in 18 of them. Can you imagine what might've happened if he was able to suit up for the 1972-73 All-Star Game? We expect that his career total would be quite a bit more than 251.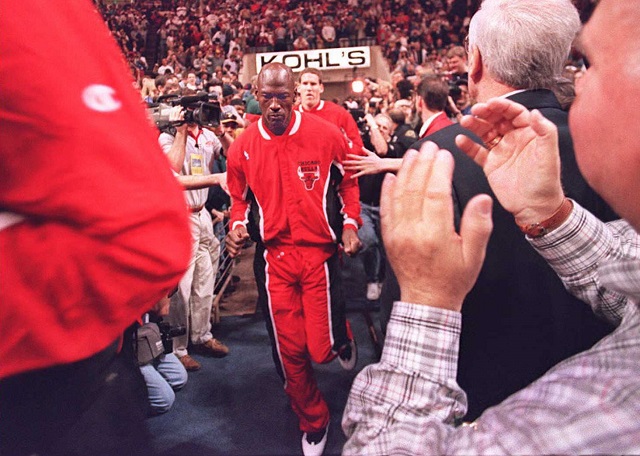 2. Michael Jordan
All-Star Game career points: 262
No one ever played the game like Michael Jordan, and no one ever will. In his 15 seasons of professional basketball, MJ averaged 30.1 points per game (the best all-time), and won 10 scoring titles. He sits fourth on the career points (32,292) list, and was an absolute nightmare to guard. And that offensive dominance carried over to his All-Star Game performances, where he finished with 262 career points. So far, only one player has done it better.
1. Kobe Bryant
All-Star Game career points: 280
Kobe Bryant has been selected to 17 All-Star Games, and has participated in 14 of them. In that time, he has never shied away from trying to put the ball in the basket. He has scored over 20 points in seven appearances, and also put up 30 points three times. The Black Mamba is one of the most prolific scorers in NBA history. He has a natural ability to make buckets, and the All-Star Game is just another chance for him to show off this talent.