The 6 Most Hated Players in the NFL
Maybe it's something they did off the field, or on the field, or maybe it's just a flat-out bad attitude. Whatever the reason may be, these six players are really, really disliked in the NFL as a whole. Maybe some of the disdain for a few of these players has faded a bit over time to some extent, but if you asked the general public, you can bet these names would be at the top of a least-liked list, so,there's no reason to beat around the bush; today we take a look at the six most hated players in the NFL today.
1. Greg Hardy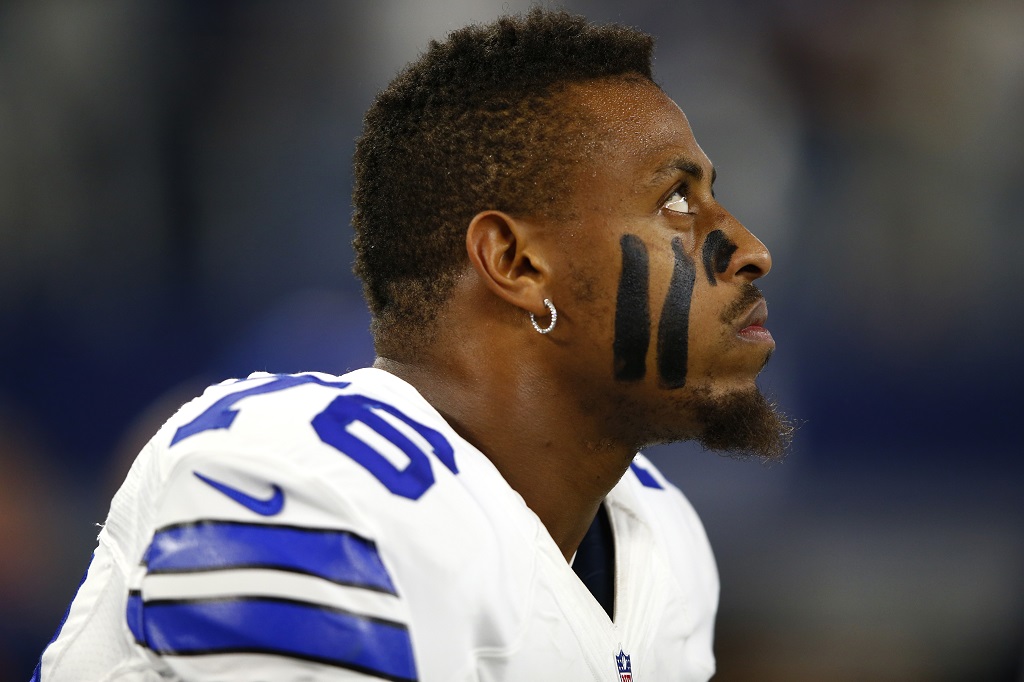 Hardy is essentially on another level from everyone else on this list. His off-field domestic violence issue is one that people aren't going to let go of (rightfully so), and on the field he seems to just be a headache for his teammates and coaches. His time ended with the Carolina Panthers due to the off-field issues, and when the Dallas Cowboys signed him, his first year was basically a lot of up-and-down with some "why did we even sign this guy?" from the fans.
Hardy still can't land a job in the NFL, and unfortunately for him, it doesn't seem likely that he's going to find one anytime soon.
2. Michael Vick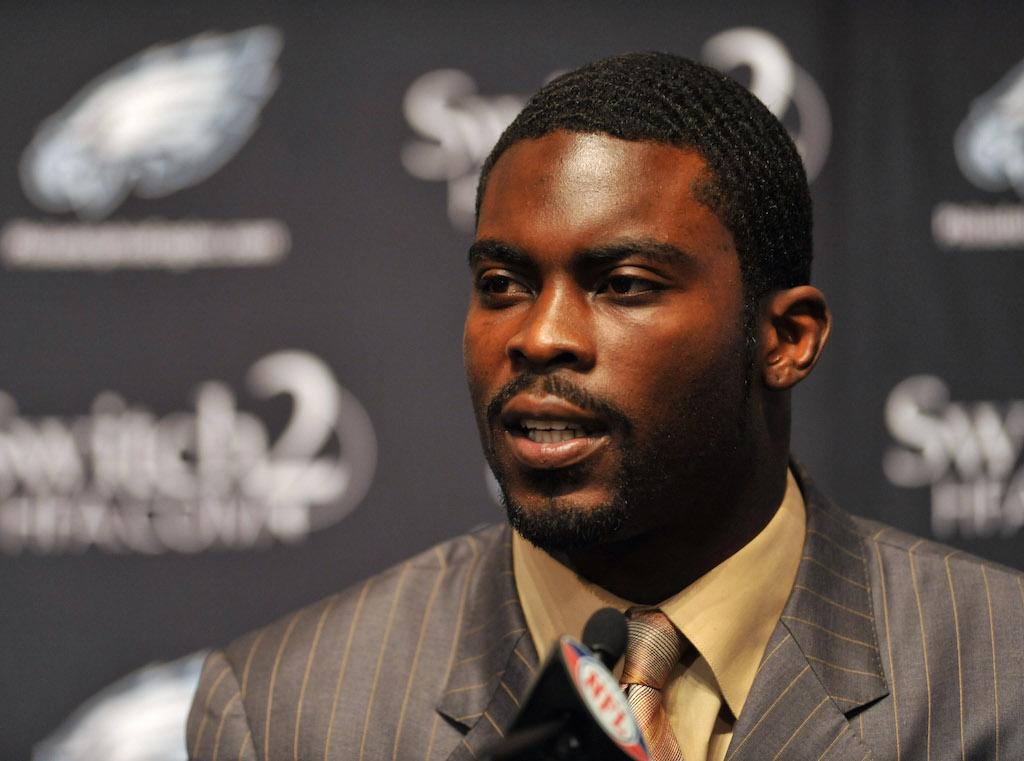 Vick's NFL career is nearly finished, but after he was charged with operating a dog fighting ring for five years that led to him spending 18 months in jail, is it any surprise his reputation took a serious dive? He's done a fair amount to repair his image since then, and folks gave him as much of a second chance as you can reasonably expect, but that doesn't change the fact that people just simply don't like him because of that incident. While he ceased dogfighting in 2007, this is something that will stick with him for the remainder of his life.
3. Tom Brady
We're switching gears here (and need to make sure that's completely known), because Brady is hated for a completely different reason. The reasons why people hate Brady are because he's, well, incredible at what he does. He's a winner, he doesn't take crap from anyone else and he has no issue speaking what's on his mind. Brady is everything that you'd envision to be the lead man on a Bill Belichick-led team. As much as you may not like the Patriots or Brady, you do have to respect what he's done as a quarterback in the NFL.
Brady has gone to 12 Pro Bowls, has five Super Bowl rings, four Super Bowl MVPs, two regular-season MVPs, has thrown for more than 61,000 yards, and tossed 456 touchdowns. Oh, and he has a really, ridiculously good-looking wife. For those who want to top it all off, we can chat about the whole "Deflategate" deal, because people seem to really, really hate him for that as well. Unfortunately, that's essentially just one big scandal, and it's just something else to tack on for why you don't like the guy.
4. Jay Cutler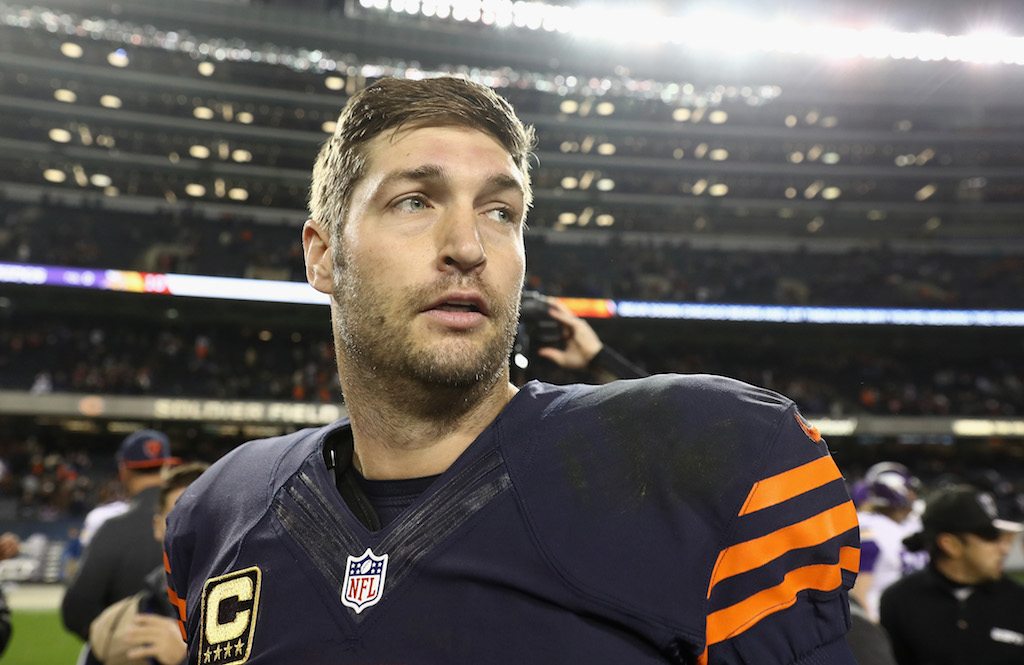 Cutler is a guy who really hasn't actually done anything. Sure, he comes across as a total jerk both on and off the field. He's gotten into it with teammates (offensive lineman, specifically), and has even flipped the bird to a paparazzi or two, per Chi City Sports. Honestly, a lot of what the dislike for Cutler comes down to, is that he has that look on his face on the sidelines like he really just could care less about…basically everything.
Cutler has literally also been the definition of mediocre in his NFL career, totaling a 67-67 overall record, while throwing for 204 touchdowns, and 141 interceptions. Even with all that mediocre play being factored in, he's still in the midst of a seven-year, $126.7 million deal. Yeah, that's why everyone hates him.
5. Johnny Manziel, QB, free agent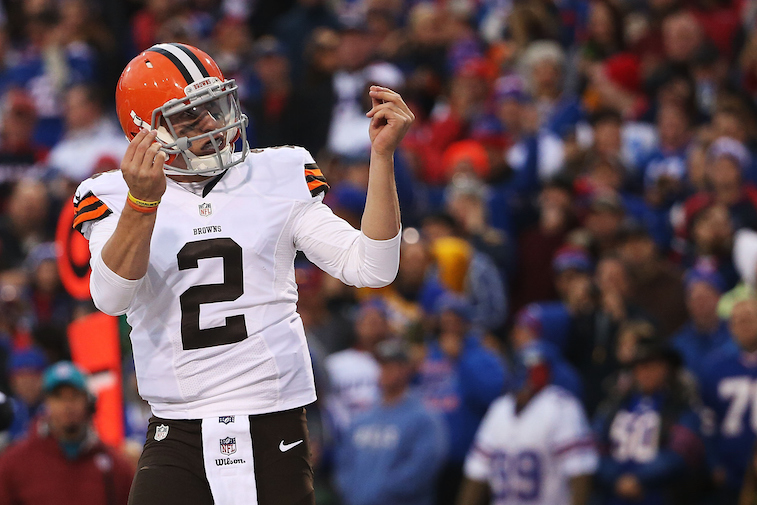 Back to the real bad off-field stuff. Manziel got to the NFL with the intention of "wrecking the league" with the Cleveland Browns. Instead, he quickly wrecked his own career. He played in two seasons with the Browns before his partying got him cut. In 15 games with the team, he completed 57 percent of his passes for seven touchdowns and seven interceptions.
Manziel's "money hands" were the talk of the NFL from the moment he got into real game action as a rookie, and every time he got sacked we had to watch the defender who brought him down celebrate by doing it. Basically, Manziel was frustrating to watch and his college success didn't translate in the NFL.
In 2015 with the Browns, it seemed as though he may have the potential to turn things around. But, of course, he didn't. Manziel has faded away, made too many mistakes, pissed off too many people, and now he's left without a job. It's gotten so bad, that Ryan Wilson of CBS Sports reported that Manziel's friends were afraid the quarterback was going to die. Manziel has zero interest in what the "haters" say about him, and that's just another reason why people hate him.
6. Richie Incognito, OL, Buffalo Bills
Who'd have thought that one NFL player could truly bully another NFL player to the point of no return? That's exactly what happened with Incognito when he apparently pushed former teammate Jonathan Martin to the point where he had to get the story out. You can check out a whole lot of info about the story from Sports Illustrated's Doug Farrar, but the gist of it is that Incognito harassed and bullied not only Martin, but another teammate, and a team employee as well.
Incognito sent brutal text messages, left voicemails, and even said things straight to Martin's face. Incognito did his best to spin it in a way that made it seem like he had Martin's back, but no one really bought it. In turn, people not only disliked him at that point, but even today, many years later. For what it's worth Martin hasn't played in the NFL since the 2014 season with the San Francisco 49ers.
All stats courtesy of Pro Football Reference.