5 Hockey Players to Watch at the 2016 World Junior Championship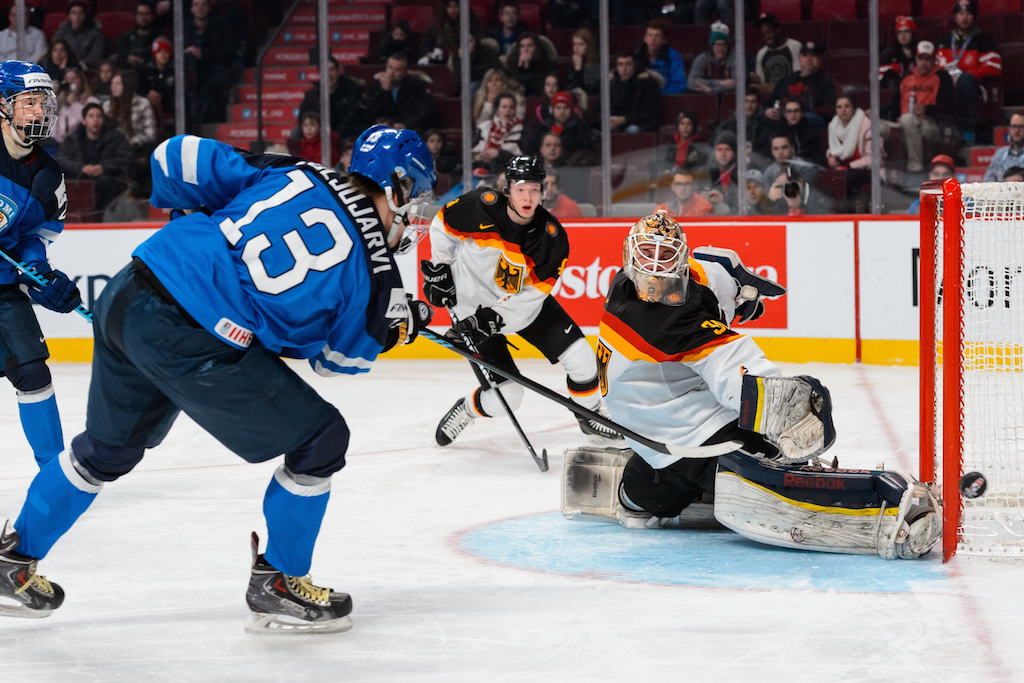 The 2016 International Ice Hockey Federation World Junior Championship (WJC) began on December 26, 2015 and runs through January 5, 2016. This year's WJC marks the 40th anniversary of the tournament. Finland plays host this year, marking the sixth time the country has hosted the tournament. For a player to qualify for the 2016 WJC, he has to have been born no earlier than 1996 and no later than 2001, and be a citizen of the country they will represent in the tournament.
The WJC involves 10 teams divided into two groups. Group A consists of Canada, Denmark, Sweden, Switzerland, and the United States. Group B involves Belarus, Czech Republic, Finland, Russia, and Slovakia. Each year, scouts and pundits focus on the WJC as a way to assess players they have already drafted, as well as gauge players they are considering for the future.
Here are the WJC players who have not been drafted, but are likely to be drafted in the 2016 NHL draft. These young men are all players to watch in Finland, so when the 2016 draft rolls around you can impress your friends with your insider knowledge of just how good — or bad — these players were ahead of the draft. Will we see a Connor McDavid or Jack Eichel emerge from the WJC? Read on to find out.
1. Jesse Puljujarvi
Jesse Puljujarvi (pictured above) is a 6-foot-3, 198-pound, 17-year-old forward who plays with grown men in the Finnish elite league, handling himself well in that league. Experts compare Puljujarvi's play to current NHL star, Evgeni Malkin, and former NHL star, Teemu Selanne; the latter player happens to be the best NHL competitor to come out of Finland. Needless to say, expectations are high for Puljujarvi. The odds are good that he will be selected near the top of the 2016 NHL Entry Draft. Puljujarvi is an excellent skater who likes to shoot the puck — he's especially fond of his wrist shot. It's interesting to watch Puljujarvi play against players his age at the WJC.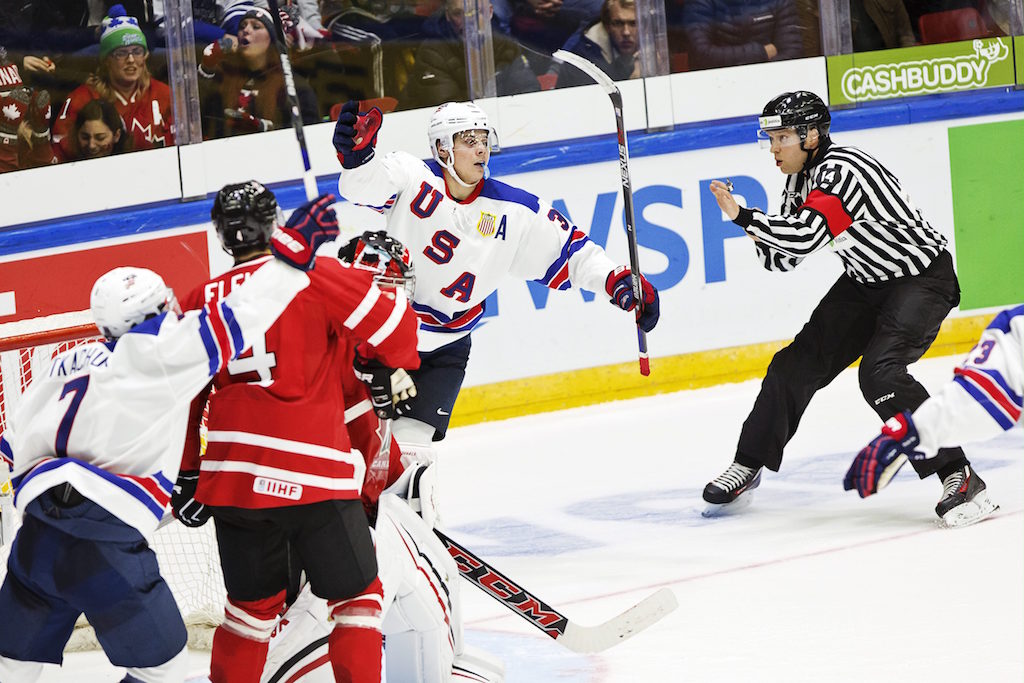 2. Auston Matthews
If Auston Matthews had been born two days later, he would have been eligible for the 2015 NHL draft; if that had happened he would have given Connor McDavid and Jack Eichel a run for their money as the top picks in that draft. Matthews spent his time in the Swiss League this year, playing against grown men at age 18, while being coached by former NHL coach and Stanley Cup winner Marc Crawford. Matthews, a 6-foot-2 center, was raised in Scottsdale, Arizona. As the most valuable player at the World U18 Championships this year, he is considered the player who will go first overall in the 2016 NHL draft. As a member of the U.S. National Development Program, Matthews broke Patrick Kane's 2005-06 record for points in a season, with 116.
3. Patrik Laine
Like Puljujarvi, Patrik Laine is a 17-year-old Finn playing against men in the Finnish elite league, but an injury early in the season slowed the left wing down a bit. The 6-foot-3, 195 pound competitor played in the World U18 Championship in April 2015 and scored eight goals in seven games for Finland. Laine has struggled to find consistency at points in his career. If he delivers a solid performance at the WJC this year and shows his real upside, he could lock up a top-five draft spot at the 2016 NHL draft.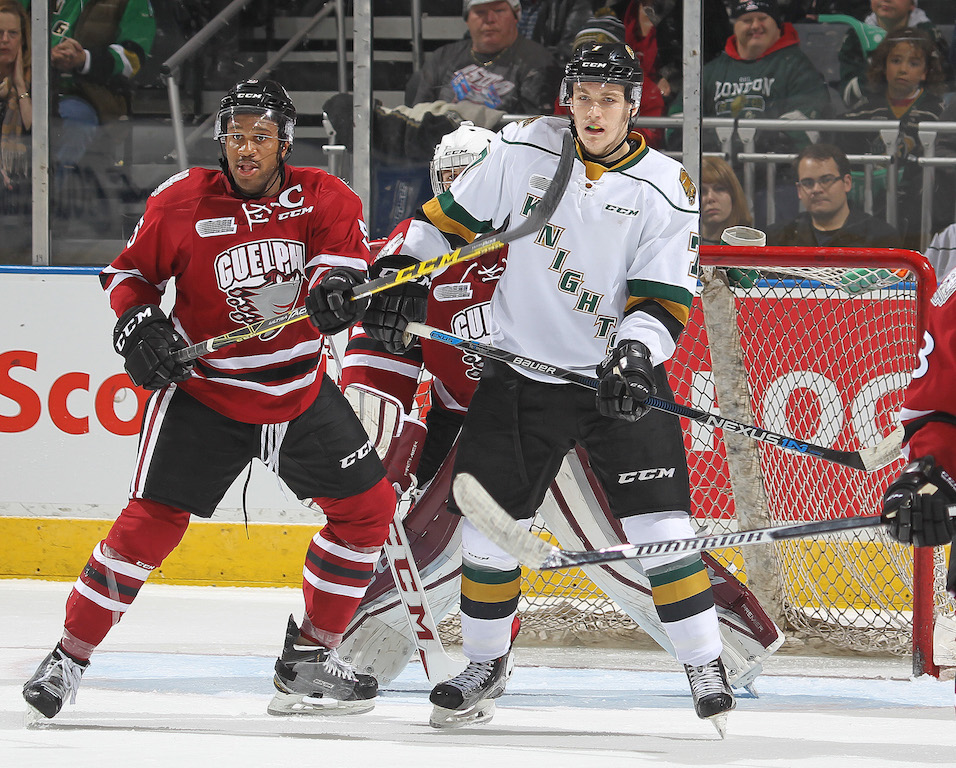 4. Matthew Tkachuk
If you are looking for a player with good bloodlines, then 18-year-old Matthew Tkachuk is your guy. Born in St. Louis, Missouri, he is the son of former NHL star, Keith Tkachuk. Matthew, a left wing, plays for the London Knights of the Ontario Hockey League this season, scoring 59 points in 29 games, which is good enough for second in the league. As a member of the U18 U.S. National Development Team in 2014-15, Matthew had 95 points. The 6-foot-1, 188-pound player is the type of competitor who's not afraid to get his nose dirty and play in the tough areas of the ice, kind of like his father, who played 1,201 games in the NHL and scored over 1,000 points in his career.
5. Alexander Nylander
Alexander Nylander is a 6-foot right wing playing in the OHL this season, where he ranks No. 6 in scoring with 49 points in 33 games for the Mississauga Steelheads — a team hosting his father as an assistant coach. Keeping it in the family, Nylander is expected to play with his brother William Nylander for the Swedish WJC team. Alexander is a fast skater with good puck-handling skills. He has a great deal of offensive upside and will have a lot of eyes on him at the WJC. Odds are good that he will go higher in the 2016 NHL Draft than his brother did when he was chosen with the eighth pick in the 2014 draft.
For more on the 2016 WJC, visit WorldJunior2016.com.