NBA: 5 Players Who Scored the Most Points in One Quarter
If there was ever any doubt that Klay Thompson was among the best scorers in today's NBA, then it was laid to rest during his superb showing in the 2015 NBA Finals, but real basketball heads saw it happen during the regular season against the Sacramento Kings. Back then, Thompson exploded for 52 points as the Golden State Warriors pummeled the Kings 126-121. That final number is crazy high, but it's not what everyone remembers from the game. People remember his third-quarter performance, because that's when Thompson went en fuego.
That Friday, Thompson set a new record for most individual points scored in a single quarter, with 37. What? That's insanity: 37 points, one quarter. Who does that? Well, apparently, Thompson does. But he's not the only player in the history of the NBA to put up a ton of points in one frame.
5. Joe Johnson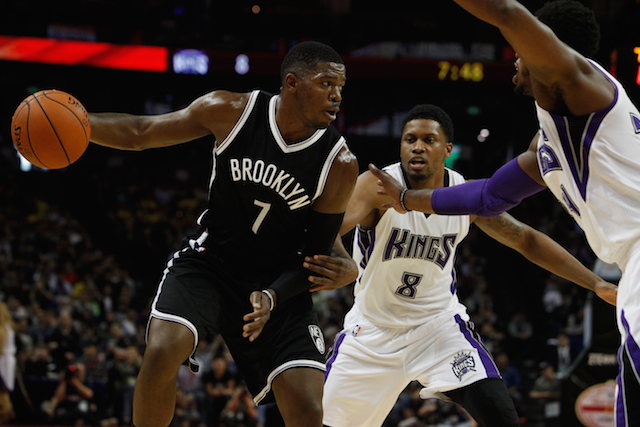 Brooklyn Nets small forward Joe Johnson has always been a scorer. For his career, he's averaged 17.4 points per game and has a 43.5% field-goal percentage. He might not be the scorer that he was when he played for the Atlanta Hawks, but if Johnson catches fire from the outside, he's lights out. And that's what happened on December 16, 2013 against the Philadelphia 76ers.
In the third quarter, Johnson went off. It was in that period that he put up 29 points of his game-high 37. For the game, Johnson was 13-20 from the field, including 10-14 from three-point range. What a quarter. What a night.
4. David Thompson
David Thompson averaged 22.7 points per game over his career. But he's never had a scoring outburst quite like the one he had to begin the game on April 9, 1978. His first quarter of that game was truly special.
Thompson's Denver Nuggets lost to the Detroit Pistons by a final score of 139-137, but the night belonged to him. He scored 32 points in the first quarter on his way to dropping 73 for the game. Yes, we said 73 points. He was a one-man wrecking crew on the floor. If he had gotten more help from his teammates, the final outcome might have been a little different.
2. Carmelo Anthony, George Gervin [tie]
Carmelo Anthony (shown in video above) is one of the best scorers of all time. It comes so naturally to the New York Knicks small forward. That night — December 10, 2008 — in Denver, Melo's stroke was so pure and the shots falling so effortlessly that he had no idea he was about to tie a 30-year record. The guy who held the record since April 9, 1978, was one of the greats: George Gervin.
Gervin's Spurs might have lost the game that night, but "The Ice Man" still led all scorers with a game-high 63 points. It was his second quarter that stood out, in which Gervin dropped 33 points. It was a record that would be his alone for 30 years and shared with another for seven.
Until the following man came along…
1. Klay Thompson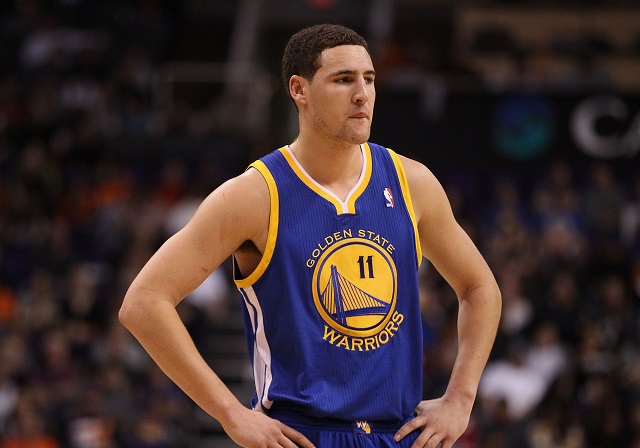 To score 37 points in a single quarter is nothing short of spectacular. However, the way in which Klay Thompson when about it is even more sensational. For the quarter, Thompson was 13-13 from the field, 9-9 from three, and 2-2 from the charity stripe. It was an absolutely perfect performance.
What's left to say?
All statistics are courtesy of Basketball-Reference.com