5 Interesting Facts About Galen Rupp, American Winner of 2017 Chicago Marathon
Galen Rupp, 31, won the 2017 Chicago Marathon Sunday. This was the first time an American male had won the race since 2002. He finished the race in two hours, nine minutes, and 20 seconds.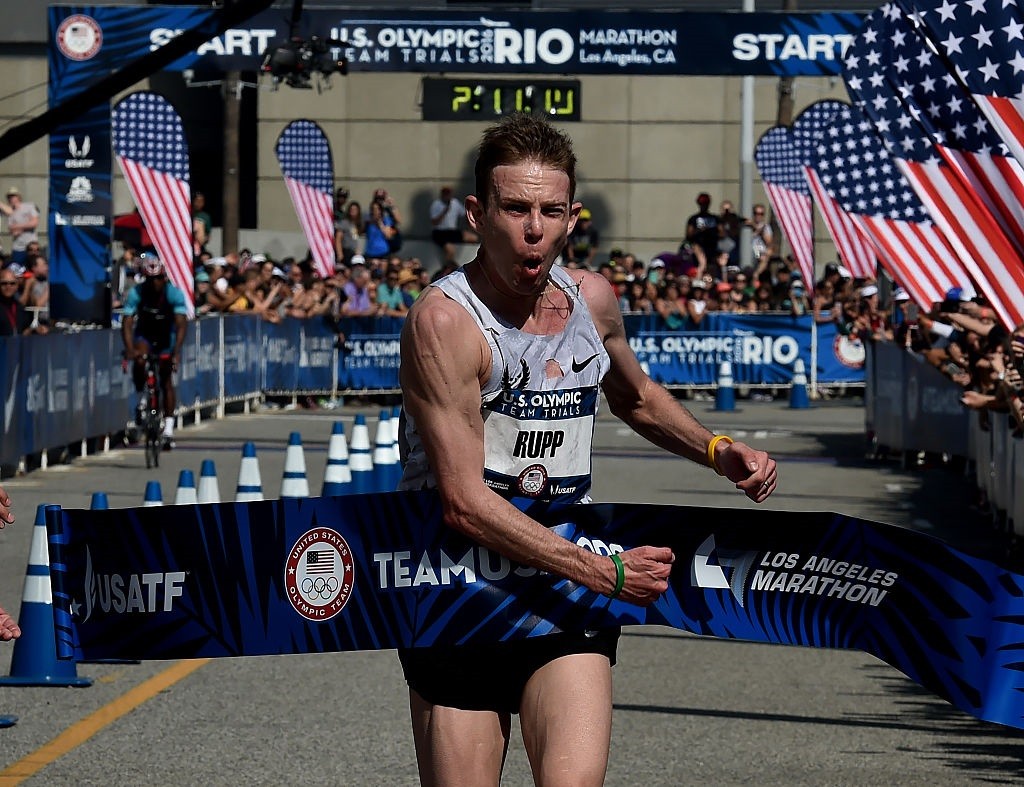 Rupp won after he pulled away from a pack in the 23rd mile. This helped him to push ahead of defending champion Abel Kirui.
#GalenRupp just became the first American male to win the #ChicagoMarathon since 2002!!! Congrats Galen! Unofficial time: 2:09:19 pic.twitter.com/2hHD9GKmTm

— Chicago Marathon (@ChiMarathon) October 8, 2017
"It's just incredible," Rupp said at the finish line. "You train so hard year in and year out, day in and day out and to have a race like this where it all comes together and be able to win in a city that really is such a special place to me, given that my dad grew up here – words can't express the feeling of crossing the line."
This was Rupp's fourth marathon. He received the bronze medal when finishing third at the Olympic Games' marathon in Rio de Janeiro, Brazil in 2016. His time was 2:10:05. He went on to receive the silver medal for second place in the Boston Marathon this April. His time was 2:09:58. This was 20 seconds behind winner Geoffrey Kirui.
Rupp has been coached since high school by marathon legend Alberto Salazar. While playing soccer at Portland's Central Catholic High School, Rupp caught the eye of Salazar. Salazar went on to coach him to success when competing in cross country and track and field events. (Salazar won the Boston Marathon in 1982.)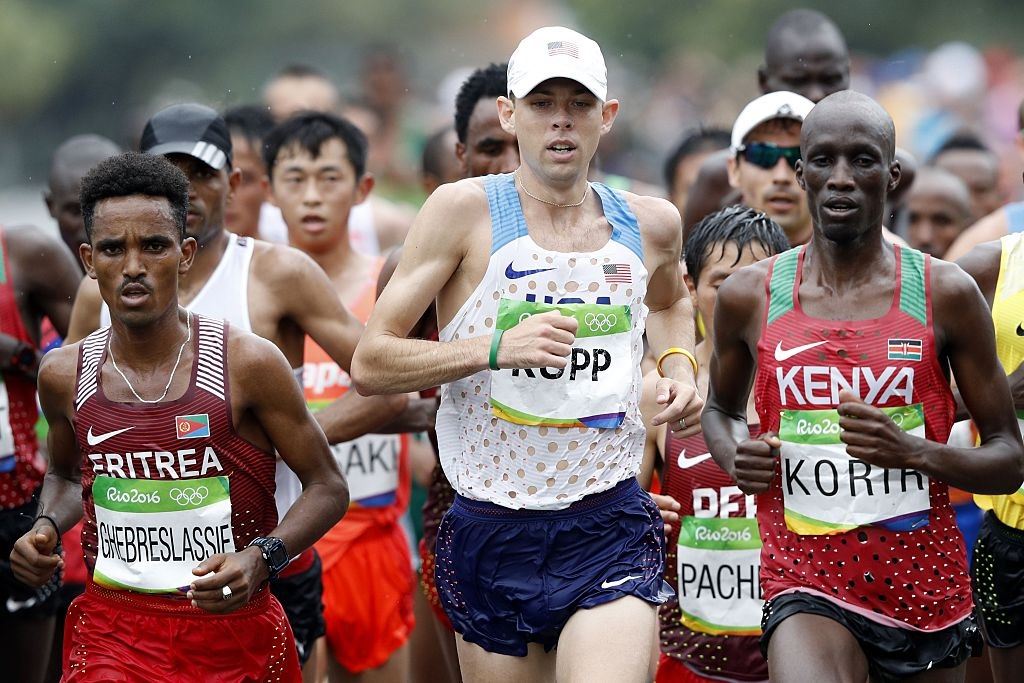 Rupp lives with his family in Portland, Ore. Rupp is married to Keara Rupp who has also been a long-distance runner. The couple has 3-year-old twins Emmie and Grayson. He feels lucky to live in his hometown of Portland, he told Runner's World in 2012. "The more I travel, the more places I see around the world, the more I appreciate Portland. I love it here, and I couldn't imagine living anywhere else."
He spends his free time in laid-back ways. On Rupp's days off, he can be found watching Oregon football games, playing video games, or hanging out with his wife, kids, and buddies.
Rupp runs away with a $100,000 check. As winner of the Chicago Marathon, Rupp is awarded $100,000 – not to mention the satisfaction of attaining his new personal time record. Most marathons award six-figure checks to winners, with Boston paying $150,000 and New York $130,000.