NFL
5 Key Takeaways From Week 3 of the 2015 NFL Preseason
The 2015 NFL preseason is nearly wrapped up, as we now officially have one final week of action remaining. With Week 3 of the NFL's preseason now in the bag, it means that the players who are on the roster bubble are going to get one more game to prove they deserve a shot at the final roster for their team. As for the starters? Well, the bulk of them will likely be sitting on the sidelines with no pads on just watching the young guys go at it.
The third week of the preseason is what fans were really waiting and watching for, aside from the start of the season obviously. This is the time when the starters get the most action and players show us what they're made of. There's plenty to take away from these games, but let's take a look at five key things to note from the weekend's action.
1. The Return of Sam Bradford?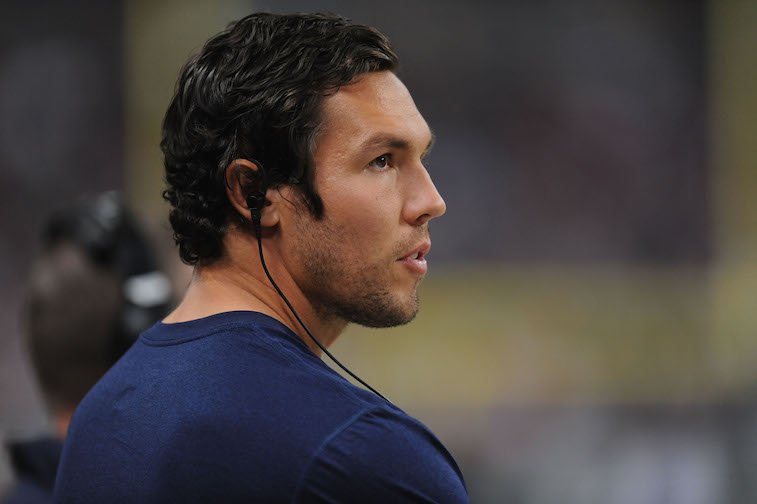 Well, how about that for the Sam Bradford doubters? We weren't exactly sure what to make of Bradford this season, but if his play in the third preseason game is any indication, he's more than ready to lead this Philadelphia Eagles offense.
Bradford was absolutely stellar against the Green Bay Packers, completing 10-of-10 passes for 121 yards and three touchdowns. His passer rating? An incredible 156.7. Bradford is showing us that, when healthy, he's still a quarterback who can make plays. How will he perform when the regular season rolls around? That's the major question still remaining on the table, but the Eagles offense finally seems to be rolling and Bradford looks like he's a man ready to be their leader.
2. Colin Kaepernick's Passing Is a Major Concern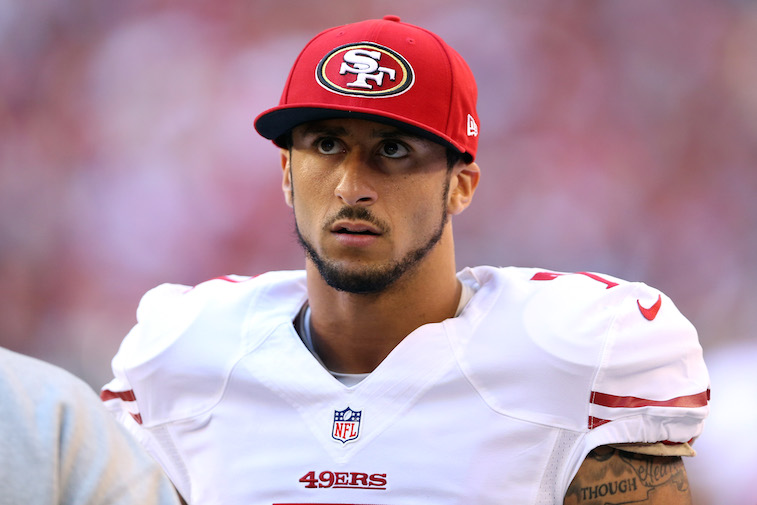 Three preseason games, three lame outings for Colin Kaepernick. Through those three games, Kaepernick has combined to go 5-of-13 passing for 40 yards. No touchdowns, no interceptions, just purely poor play. Sure, he didn't seem to get a ton of work in these games, but the passing game in San Francisco is a major concern at this point.
If Kaepernick and the offense can't start clicking, then it's going to be a disastrous year for the 49ers. While that was already expected after what Frank Schwab of Yahoo! Sports called the "worst offseason of all time," it may end up being worse than many fans thought. The 2014 season alone left cause for concern when it comes to Kaepernick's play, as he completed just 60.5 percent of his passes, while also throwing 10 interceptions and fumbling three times. Kaepernick had to rely on his legs quite a bit last year, rushing 104 times for 639 yards.
This situation with San Francisco's passing game is one worth watching when the 2015 season begins.
3. Is Melvin Gordon's Play a Cause for Concern?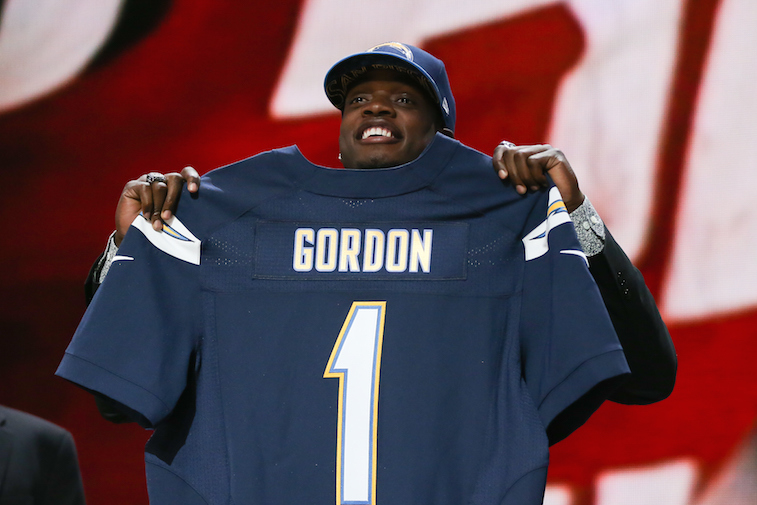 The rookie running back for the San Diego Chargers has played in two preseason games to this point. When Melvin Gordon started off against the Dallas Cowboys with a rough six rushes for only 11 yards, no one thought too much of it. The problem is, his third preseason game was when the Chargers really upped his workload, and he didn't respond.
Gordon received a team-high 14 carries against the Seattle Seahawks, but rushed for only 34 yards. For what it's worth, at least the struggles came against the brutal defense of Seattle, right? There's definitely a reason to at least be a bit concerned. At this point, though, San Diego fans probably shouldn't start losing their minds until we see what Gordon does against the Detroit Lions and Cincinnati Bengals in the first two weeks.
Gordon and the Chargers should be just fine in 2015, but for anyone who was watching San Diego and waiting to see some of those big-time plays from the rookie, they were left disappointed.
4. Welcome Back, E.J. Manuel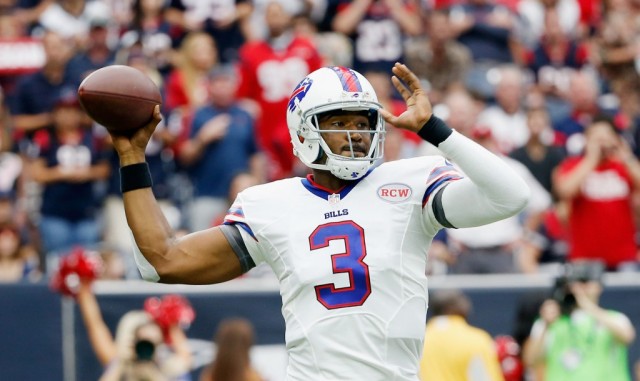 It seemed as though the quarterback competition in Buffalo was going to be between Matt Cassel and Tyrod Taylor. For at least a day, though, E.J. Manuel threw his name back into the mix. While the Bills went on to dominate the Steelers 43-19, Manuel went 7-of-8 passing for 170 yards and two touchdowns. Those are simply stellar numbers, and exactly what fans so badly wanted to see from the young signal caller.
Unfortunately for Manuel, while he showed he has potential to play at a high level still, Elliott Smith of CBS Sports reports the Bills have named Taylor their starter for Week 1.
For what it's worth, Taylor came in and made a statement of his own after Manuel's strong play, completing 12-of-13 passes for 122 yards. Manuel showed us he had a future in some fashion in this league, but it seems as though Taylor will get first crack at leading the Bills in 2015.
5. The End of Robert Griffin III in Washington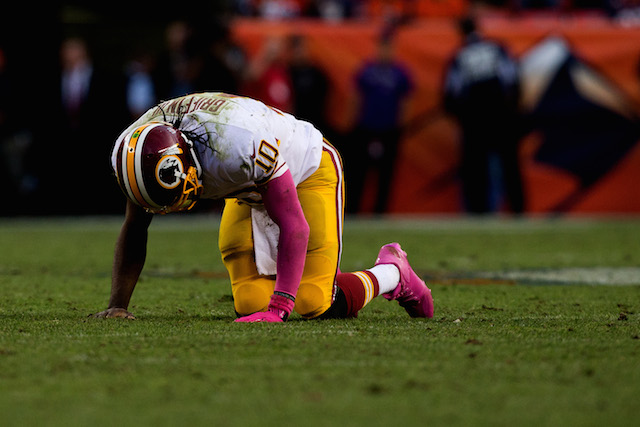 It's brutal, but it looks as though Robert Griffin III's time with the Washington Redskins may have officially come to an end. While it's not finalized just yet, ESPN reported that the Redskins are planning to start Kirk Cousins at quarterback in their opener against the Miami Dolphins. This all stemmed from Griffin suffering concussion-like symptoms during a preseason game on August 20. While he was originally cleared to play, there was apparently a decision that left Griffin watching Washington's third preseason game from the sidelines.
Cousins had a strong showing after drawing the start instead, completing 20-of-27 passes for 190 yards, one touchdown and one interception. If the rumors are true, and Cousins is able to help the Redskins at least compete early on in the season, it will likely spell the end of RGIII in Washington.
Follow Jeff Smith on Twitter @JSM8ith