5 of the Most Legendary Rebound Leaders in NBA History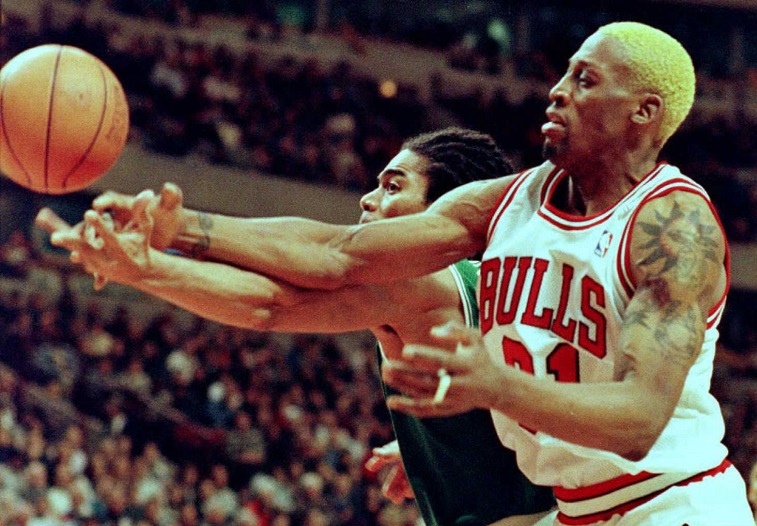 Professional basketball is a sport of constant excitement, in which teams always put on a show for the home crowd. The players who usually receive the most attention are the ones who score the most points. But when the shots don't go in, someone has to be there to clean them up. In order to get the ball back from an opponent or quickly put back missed opportunities, you need outstanding rebounders.
There have been many legendary players to grace the court with their ability to box out defenders and pull down the ball from the rim. Though rebounding is a largely under-appreciated statistic, it's one of the most significant aspects of the game. Here are five of the best rebounders in NBA history.
1. Dennis Rodman
Before he started hanging around with North Korean dictators, Dennis Rodman was tearing it up in the NBA in the '80s and '90s. "Rodzilla" was a household name because of his on-court antics, drag-out fights with other players and — most of all — his knack for pulling down a record number of basketballs from the backboard each season. Many consider Rodman to be the greatest rebounder in modern history. He had a tough time scoring points, but he was an amazing defender and impossible to box out. At only 6 feet, 7 inches and 225 pounds, it's incredible that Rodman could battle against 7-footers and grab .414 rebounds per minute over his career. He played for several different teams during his time in the league, including the Detroit Pistons and the Chicago Bulls. In all, he led the NBA in rebounds per game for seven consecutive years and won five NBA championships.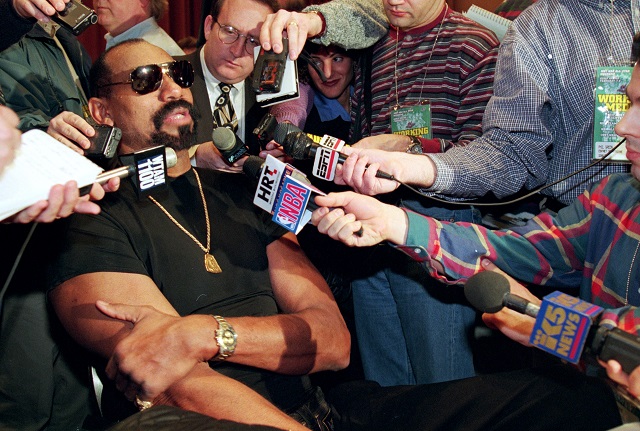 2. Wilt Chamberlain
The late, great Wilt "the Stilt" Chamberlain is well known not only for his talent as an NBA scorer but for being one of the greatest rebounders to ever play the game. A lot of fans still consider him to be the second best player in history — behind Michael Jordan — for holding a number of NBA records, capturing two championships, and winning seven scoring titles. He's also the only player to score 100 points in a single game. But with 11 rebounding titles, he knew how to find the basketball after it hit the rim. It helped that he was 7-foot-1 and 275 pounds. As a member of several teams throughout a 16-year career, Chamberlain played his best ball with the Philadelphia 76ers and the Los Angeles Lakers in the '60s and '70s. He averaged an all-time high of 22.9 rebounds per game in his career and .5 per minute.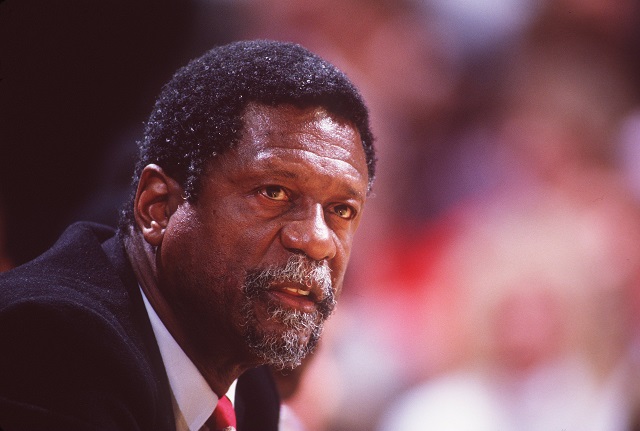 3. Bill Russell
Statistically speaking, former Boston Celtics Hall of Fame center Bill Russell has them all beat. At 6 feet, 9 inches and 280 pounds, he averaged .531 rebounds per minute during his career. He also pulled down 53 rebounds in one game and averaged more than 20 per contest. Russell's work is astounding, having won 11 NBA championships during his 13 years with the Boston Celtics dynasty of the 1960s. He was also a five-time MVP. The highest he ever finished in scoring was 15th, but he was a NBA champion from his rookie season up until his final game. Before Russell played with the Celtics, the franchise had never won a title. His 21,620 rebounds are second all time to Chamberlain's 23,924.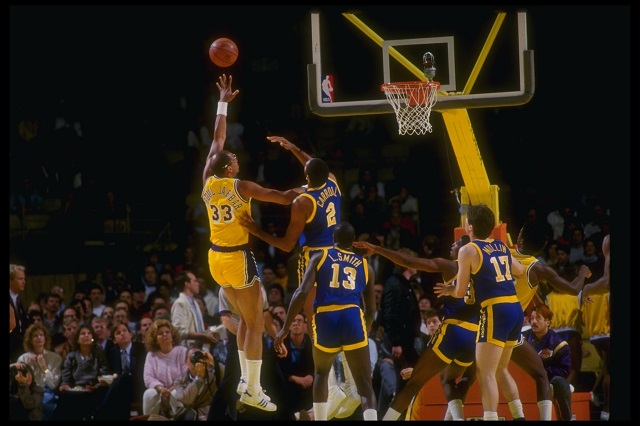 4. Kareem Abdul-Jabbar
As an intimidating force underneath the basket and all around the floor, the 7-foot, 2-inch Kareem Abdul-Jabbar dominated the NBA as the league's all-time scorer with 38,387 points during a 20-year career. He was no stranger to winning, as he secured six titles for his team. Abdul-Jabbar started with the Milwaukee Bucks in 1969 and ended with the Los Angeles Lakers in 1989. He might also be one of the most "clutch" players in the history of the NBA, as his unstoppable skyhook is one of the most iconic shots in professional basketball. The most astonishing mark in his career is his 19 All-Star selections, which means he didn't manage the feat only once in his 20-year career. In terms of rebounding, he is ranked third on the all-time list, at 17,440.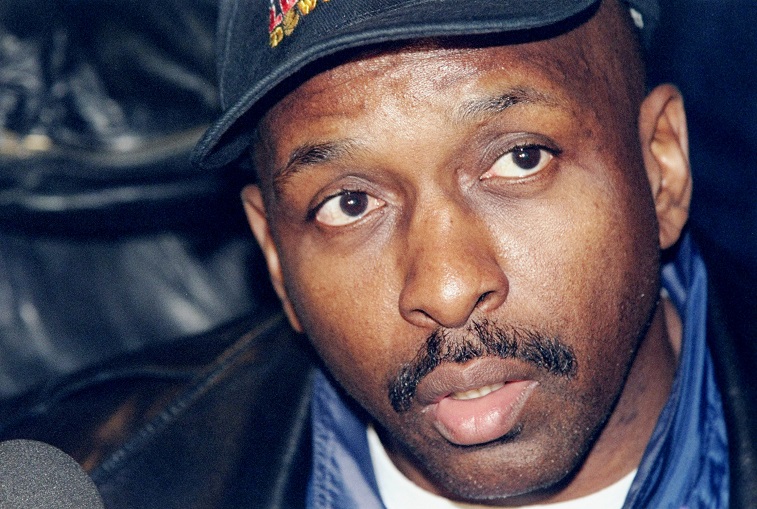 5. Moses Malone
One of the greatest players at the center position, Moses Malone made a successful jump from high school to a 21-year pro career. Though he wasn't as tall as some of the game's other famous centers — coming in at 6 feet, 10 inches — Malone made up for it with his strength and determination. As the NBA's fifth all time on the total rebound list with 16,212, he was a relentless player who knew how to score points and win games by controlling the backboard. Malone's 6,731 offensive rebounds makes him No. 1 in the category. He played for various teams throughout his career, but the "chairman of the boards" saw his most success with the Philadelphia 76ers when they won an NBA title in 1983.
All data courtesy of Basketball Reference.