5 Longest Tenured General Managers in Major League Baseball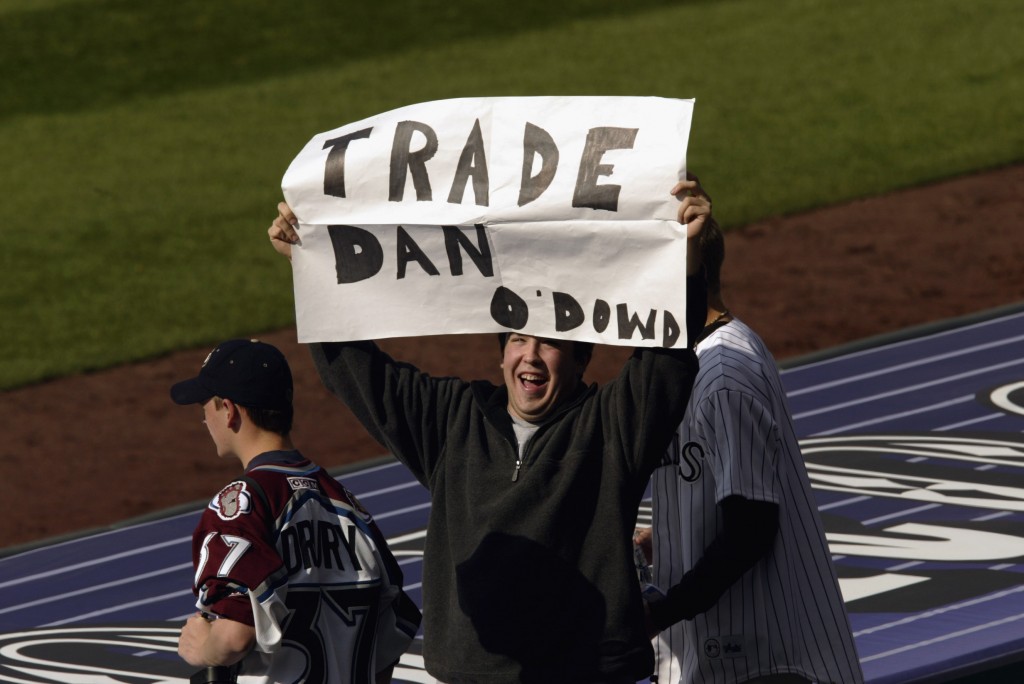 The Colorado Rockies introduced Jeff Bridich as their new general manager today after longtime GM Dan O'Dowd resigned after 15 (mostly unsuccessful) years at the helm. With the MLB Playoffs in full swing, there are likely more front office moves on the horizon. With a long-tenured GM like O'Dowd stepping down, it got us thinking: Who is the currently the longest tenured GM in Major League Baseball?
Here is a look at the five longest tenured general managers in Major League Baseball.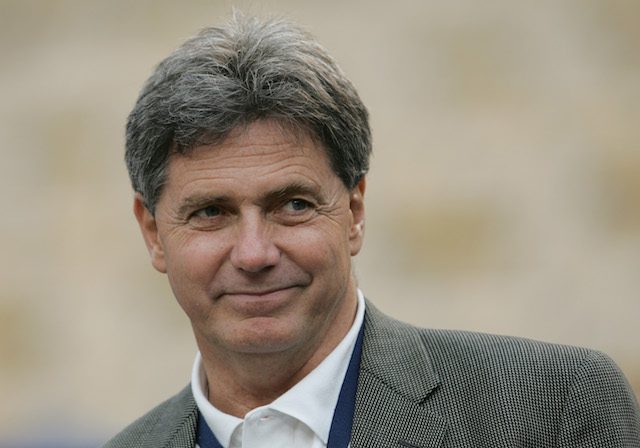 5. Doug Melvin, Milwaukee Brewers
Hire Date: September 26, 2002
Despite a late season collapse that saw the Brewers fall out of the playoff picture in 2014, Melvin will be back in Milwaukee for the 2015 season. Rumors on his job security had been floating around for weeks, but Brewers owner Mark Attanasio ended all speculation when he announced in late September that Melvin's job is safe.
Some highlights of Melvin's run as GM of the Brewers include putting together a team that ended a 15-year run of losing seasons for the franchise, winning the 2011 MLB Executive of the Year award, and pulling off separate trades that landed the Brewers C.C. Sabathia and Zack Greinke.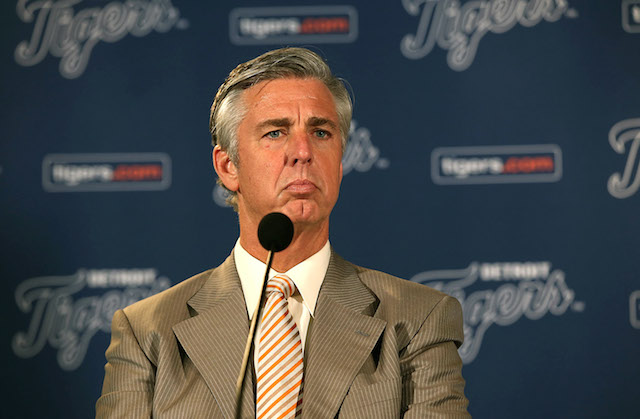 4. Dave Dombrowski, Detroit Tigers
Hire Date: April 8, 2002
In his 13 seasons as President and General Manager of the Tigers, Dombroski has turned a laughing stock of a team into perennial AL Central favorites. Under Dombroski, the Tigers have made five playoff appearances and two trips to the World Series. Since 2011, the Tigers have a .770 winning percentage and have won four straight AL Central division titles. It would come as a major shock if Dombrowski leaves his post anytime soon.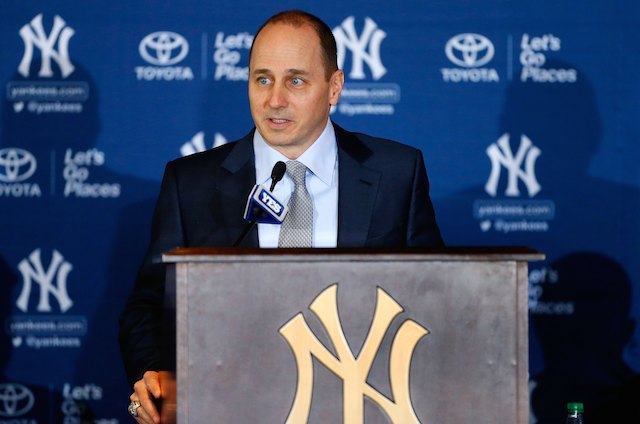 3. Brian Cashman, New York Yankees
Hire Date: February 3, 1998
Cashman worked his way all the way up through the Yankees organization starting as an intern in 1986 to being named general manager in 1998. He has held arguably the most critiqued GM job in all of professional sports for 17 seasons. It would literally take pages to list all of the significant trades and free agent acquisitions that the Yankees have made under Cashman's guidance. The New York native's contract is set to expire after the 2014 season, but Cashman and the Yankees have been in discussions regarding a possible extension for the GM and architect of five World Series championship teams.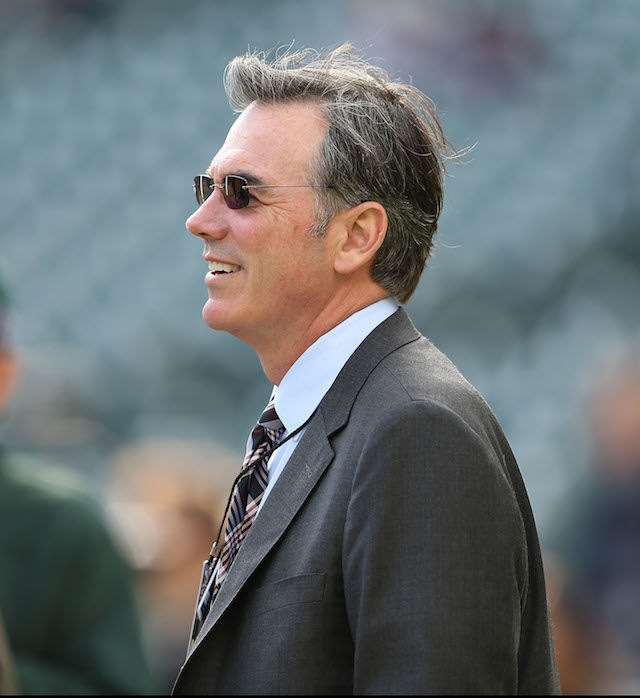 2. Billy Beane, Oakland Athletics
Hire Date: October 18, 1997
Most avid baseball fans are familiar with Beane and the success he has had using unconventional methods to build his teams. The entire world got to know Beane when Brad Pitt played the part of the long-time GM in the movie Moneyball. The movie showed how Beane was, and still is, able to build playoff caliber teams using advanced sabermetric analytics. Beane's teams are always competitive despite having average to below average yearly payrolls. During his tenure, Beane has won two Executive of the Year awards and led the A's to six AL West titles, one Wild Card title, and a winning percentage of .539.
1. Brian Sabean, San Francisco Giants
Hire Date: October 1, 1996
Sabean has survived two major off-field controversies and is currently the longest tenured general manager in Major League Baseball. After being implicated in a steroid scandal, then-MLB commissioner Bud Selig was urged by congress to discipline Sabean for his role in failing to report suspected steroid distribution in the Giants' clubhouse. Sabean was again in the headlines for comments he made following a game in which Scott Cousins of the Florida Marlins collided at home plate with Giants All-Star catcher Buster Posey. The collision left Posey with a broken left leg, and Sabean publically voiced his displeasure with Cousins over the matter.
During the 18-year Sabean-era, the Giants have won two World Series titles, three national league pennants, five NL West division titles, one Wild Card title, and have a winning percentage of .544.