5 Men's Tennis Players With the Best Odds to Win the U.S. Open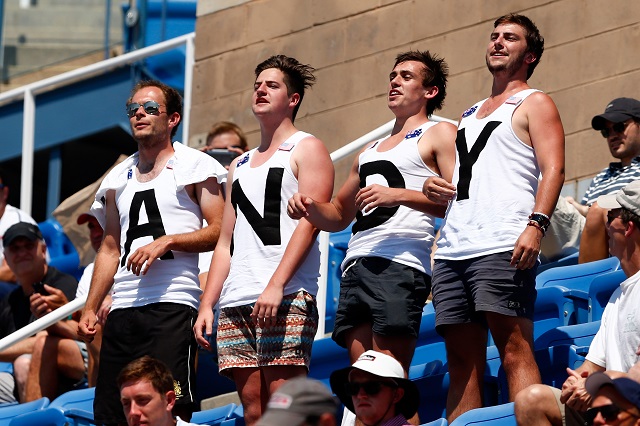 The U.S. Open, which saw a proper start on Monday, is the last stop of the tennis world's 2014 Grand Slam tournaments, following the Australian Open, the French Open, and Wimbledon. For many fans, it will be the final opportunity to watch the heavy hitters until January, and it begins the unofficial hibernation season of competitive tennis, although there are smaller tournaments running throughout the fall.
While the best players in the world are a known quantity by this point in the season, the favorites for each event can shift without notice. Take Rafael Nadal, last year's champion, for example: He's sitting out this iteration with a wrist injury, even though he would've been a lock for one of the final rounds had he played. With that in mind, and with information courtesy of Bovada, here are the 5 players with the best odds to take home the title.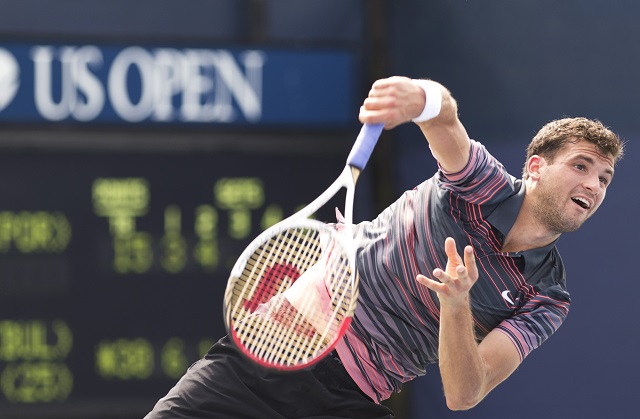 5. Grigor Dimitrov, 14-1
The 23-year-old best known to casual tennis followers as "the guy who's dating Maria Sharapova," Dimitrov's status as one of tennis's rising stars is not in doubt, and with an appearance at the Wimbledon semifinals earlier this summer, earning a spot after beating defending champion Andy Murray, his game has begun to live up to the inescapable "Baby Fed" nickname. Beginning the tournament as a seventh seed, Dimitrov could wind up facing his professional namesake in the semifinals.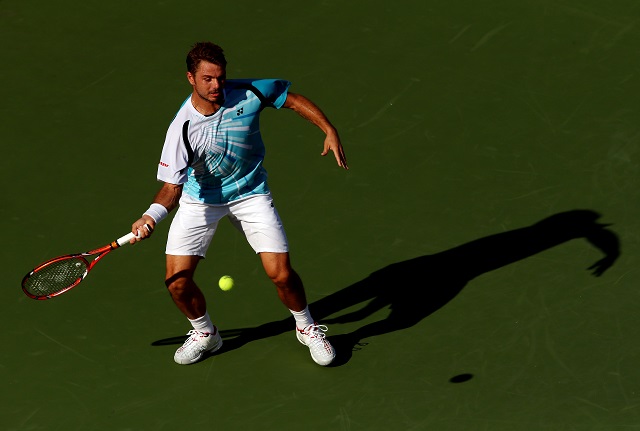 4. Stanislas Wawrinka, 12-1
After inching his way past Jiri Veseley in the first round,  third seed "Stan" Wawrinka continued on his quest to prove that his 2014 Australian Open victory, his first and only Grand Slam victory, wasn't a fluke — the Swiss player hasn't made it past the semifinals in any other major tournament. Which seems odd, considering that he's already 29 and has one of the prettiest backhand shots in the game right now. Either way, Wawrinka is set to face Thomaz Belluci, currently ranked at 91, in the second round.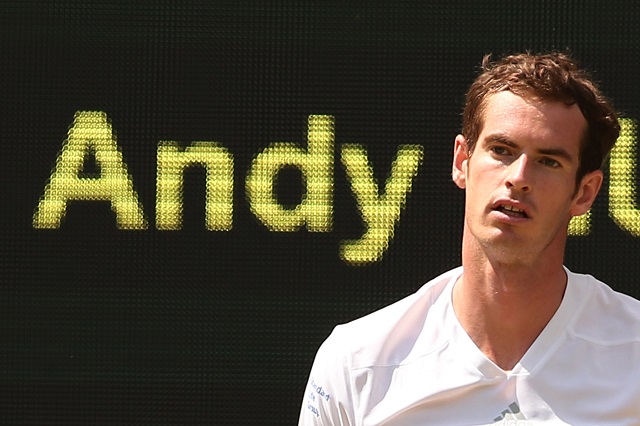 3. Andy Murray, 6-1
While Andy Murray doesn't actually have to win another Grand Slam to cement what will probably be his legacy — being the most recent player to pull the sword out of the stone and deliver Great Britain its first homegrown Wimbledon title in approximately forever and some change — a strong performance at the U.S. Open would let him go out on a high note and continue to maintain his position as one of the best players in the world. After a first-round win in what you could charitably call adverse circumstances under severe cramping, it remains to be seen how Murray will proceed.
2. Roger Federer, 5-2
Betterer indeed. Despite the fact that he hasn't won a Grand Slam since 2012, and, actually, has only made it to one major tournament final since, Feds is still the second-most likely to win it — or, at least, he's Vegas's second son at the U.S. Open, having made it back to the second seed and still playing at a high level despite his advanced age (33 is practically ancient in tennis). Playing as well as he has in recent memory, Federer looks like a strong contender to make a long stand in this go-around.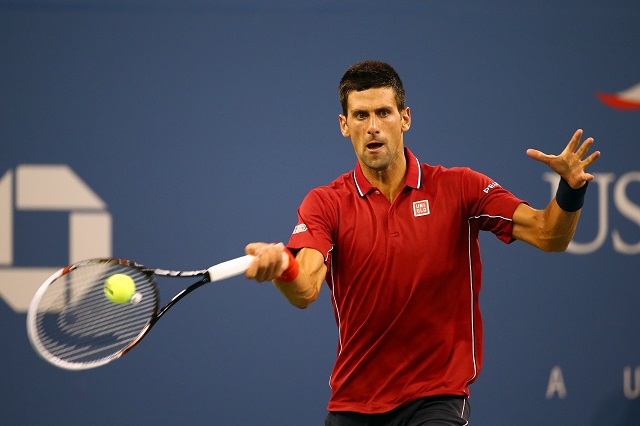 1. Novak Djokovic, 11-8
If you want to incrementally increase your money betting on the U.S. Open's most likely champion, there's not a safer bet than Novak Djokovic. At 11-8, betting $100 would net you a winning of $37.50, making him the prohibitive favorite on the books, an assessment that squares with reality, as the current world No. 1 is playing some of the best tennis you'll see anywhere around the Arthur Ashe stadium — something that was readily apparent in his evisceration of Deigo Schwartzman (the final tally was 6-1, 6-2, 6-4).