5 Mistakes Made During the First Round of the NFL Draft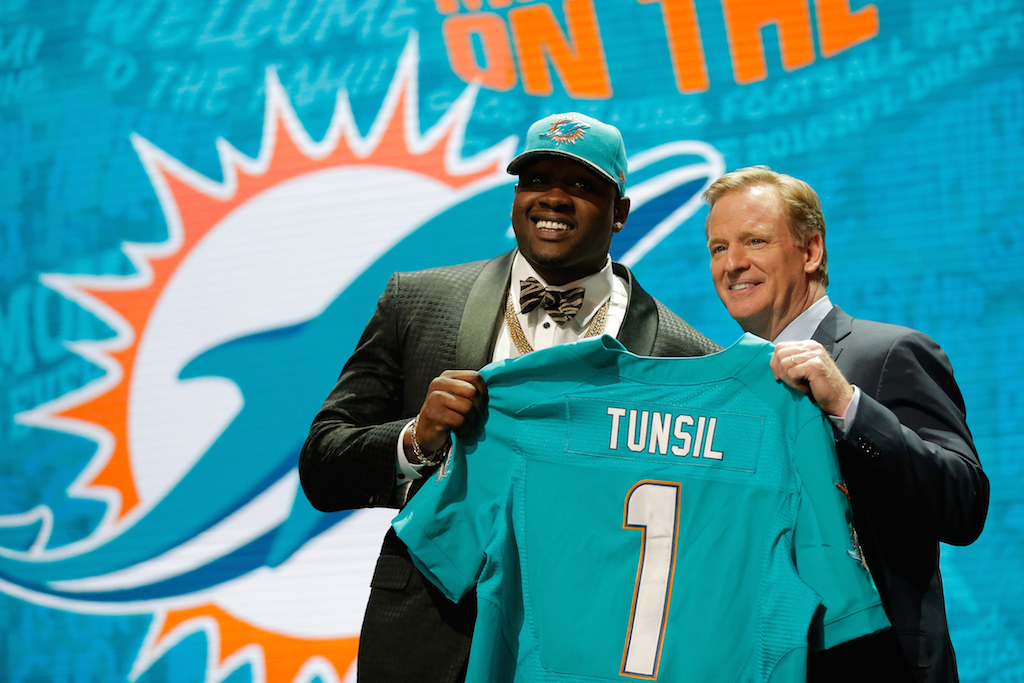 The 2016 NFL Draft was filled with all kinds of crazy, a ton of great picks and one player whose video was leaked just prior to the draft. Obviously, for offensive tackle Laremy Tunsil, the latter happening caused a bit of a slide, but for all the other first-round picks, last Thursday was a day they'll never forget.
The first round involved plenty of trades and surprising picks, but who made the biggest mistakes on the first day of the draft? Let's check out the five crucial mistakes that may cause teams to kick themselves when all is said and done.
Letting Laremy Tunsil fall to 13
It's understandable that teams likely lost their minds when that video of Tunsil in the gas mask came out, but this was a player who was possibly the No. 1 pick in the draft. To sum this up a bit better, take a look at what Detroit Lions general manager Bob Quinn told ESPN's Michael Rothstein:
I think you have to take everything into consideration. If we took players off the board because they smoked pot in college or marijuana, like half the board would be gone. Realistically, that's the day and age we live in, and you have to evaluate the risk and the rewards of the player.
Yes, that pretty much nails it. It seems insane to say, but it's probably true. The Miami Dolphins landed a player who is now out to prove that he's not someone who will cause headaches for his team and that he can produce at a high level in the NFL. This may have been the best pick of the first round, and the Dolphins got lucky Tunsil fell.
Eli Apple going No. 10 to the New York Giants
To be brutally honest here, we could reel off the names of many Pittsburgh Steelers fans who hoped the team wouldn't draft Apple at No. 25 in the first round. Fortunately for those fans, Apple was drafted a full 15 picks before Pittsburgh was on the clock.
At 6-foot-1 and less than 200 pounds, many aren't completely sold on Apple. On top of that, you can check out the video here of Apple getting carried 18 yards while trying to make a tackle. Thanks to Kristian R. Dyer of The Giants Wire for posting that; it was unfortunately pretty rough to watch. Apple was solid in college, but not quite worthy of a top-10 pick, at least not in our eyes.
Will Fuller being the second WR off the board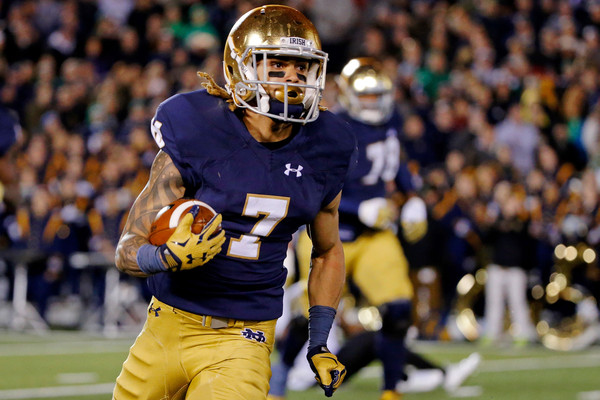 Everyone fell in love with the former Notre Dame wide receiver, and it paid off, as he was the second wide receiver off the board at No. 21 to the Houston Texans. It's easy to love the speed that Fuller puts across from DeAndre Hopkins, and it may have been a good fit, but there are a ton of concerns about Fuller.
He's a player who catches the ball more with his body than with his hands, and that's a big deal in the NFL. That type of player has a good chance of struggling with drops when all is said and done. We knew Fuller would go early, but that doesn't sell us on him as being the No. 2 wide receiver in this draft. It should have been Josh Doctson of Laquon Treadwell.
49ers trading back into first round for G Joshua Garnett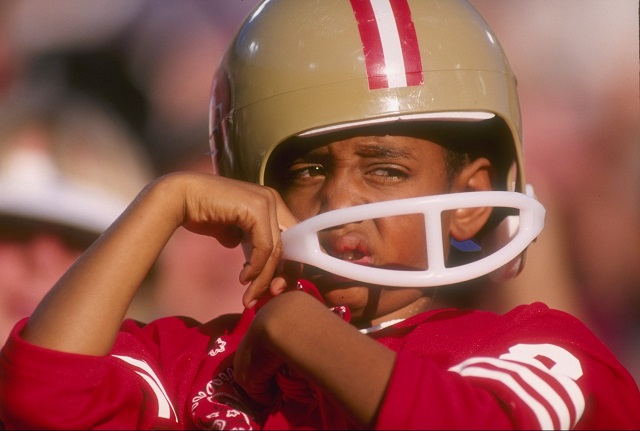 Garnett may wind up being a great NFL player — we have absolutely no idea at this point. What we are certain of, though, is that the popular consensus involved the 49ers landing him in the second round, possibly even late. If you trade back up into the first round, you do it with the intention of landing an instant-impact player.
Garnett may be ready to play quickly, but most expected this move to be for a quarterback. Honestly, the 49ers shouldn't have made the move at all; they should have just held on to their second-round draft pick instead. If they wanted Garnett, grab him then, or take someone else with the pick. This was one of the more head-scratching moments of the first round.
Letting OLBs Jaylon Smith and Myles Jack Fall
The risk is understandable, but as the reports rolled in, it seemed more and more likely that both players would be good to go. While Smith may need a bit more time to actually play in a regular-season game, these are probably two of the top-five talents in the entire draft.
Jack will likely play from day one, and the Jacksonville Jaguars wound up getting both safety Jalen Ramsey and then Jack in the second round. It was a total steal for them. As for Smith, he goes to the Dallas Cowboys, who also landed Ezekiel Elliott in round one. You can call them risks if you'd like, but these are two of the premier, elite defensive players in this draft, and letting them go into the second round was disappointing.