MLB: 5 Players Who Need to Get Their Act Together This Season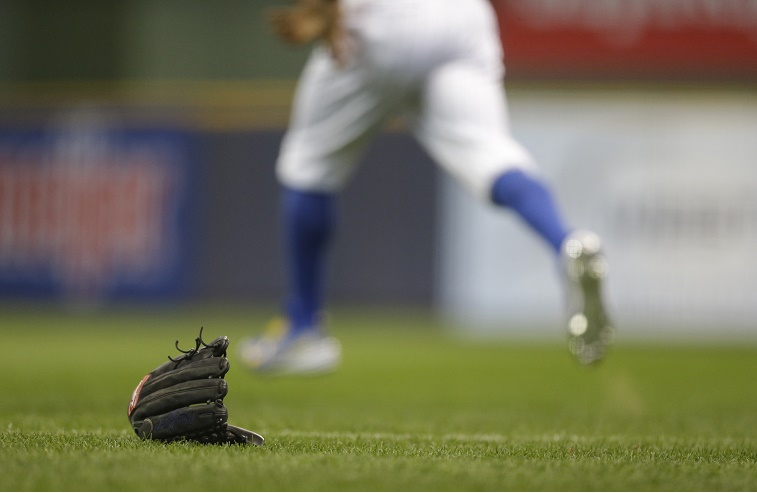 It's not football. At the outset of May, baseball teams are still looking forward to a calendar filled with countless peaks and valleys to come. Sports Cheat Sheet has vowed to avoid sweeping conclusions about small sample sizes of the MLB season.
Then again, Spring games count as much as those in September, which is enough to make managers start questioning their lineups and calls to the bullpen after some rough times in the early going. In some divisions (ask Yogi), it can get late early out there. (Or ask the Cleveland Indians, who last year went 11-17 in April then missed the 2014 postseason by three games.)
MLB players will likewise start looking at themselves in the mirror after 30 or 40 at-bats. In 2015, there have been some incredible starts — Adrian González and Shane Greene come to mind — and there have been some dreadful beginnings for players expected to be difference-makers for their clubs.
Here are five ballplayers already searching for answers after dismal starts to the 2015 season.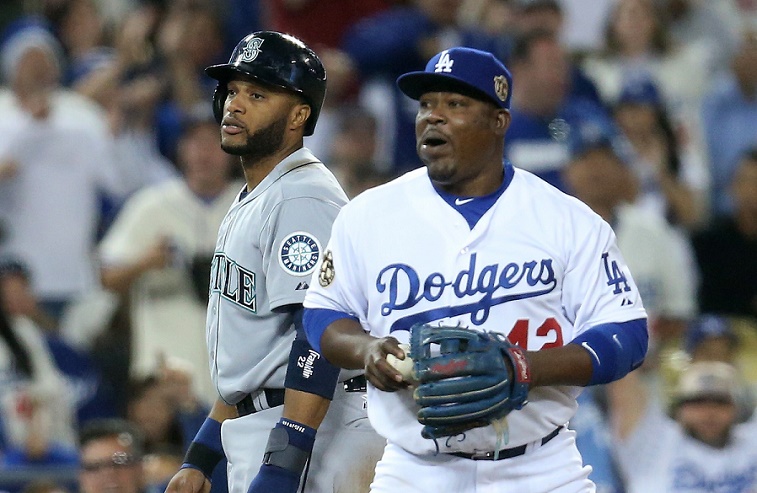 1. Robinson Canó, Mariners
We would expect there to be plenty of high-fives in the Seattle front office over the Nelson Cruz signing. Big Nellie began his Mariners career by swatting 6 HR for 9 RBIs in his first nine games. Then there is Robinson Canó, the team's highest-paid hitter and anchor of the club's lineup in the three hole.
After 38 AB over nine games, Canó was batting .211 with 1 HR and 6 SO. The All-Star's old lack of patience has resurfaced as well, as he's failed to draw a walk this season. Then there was his monumental blunder in the April 15 game against the Dodgers. With one out and men on second and third, Logan Morrison drew a walk, which theoretically would have loaded the bases for Seattle, which was losing 5-2 in the sixth inning.
Apparently, Canó thought the bases were already loaded, because he started jogging home. The Dodgers quickly tagged him out in a failed attempt to scamper back to third. It was a gaffe Canó later said was the dumbest thing he'd ever done in his life. Even the ultra-generous Vin Scully couldn't resist a few cracks at Canó's expense on Jackie Robinson Day (Canó was named after the Dodgers great).
"Jackie stole home and Robinson Cano tried to walk home." Vin Scully

— Vin Scully (@VinScullyTweet) April 16, 2015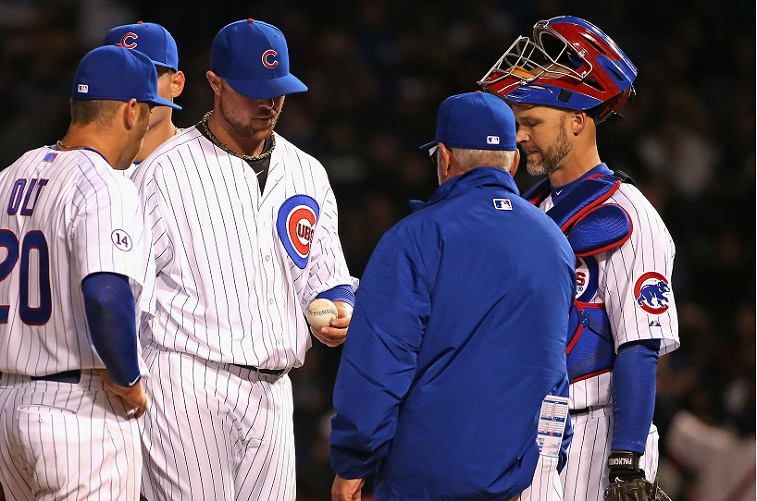 2. Jon Lester, Cubs
As with Canó, Jon Lester gets a disproportionate amount of attention because of the high average salary (near $26 million) the Cubs gave him as a free agent in the offseason. Early returns are on the ugly side of the ledger, with Lester allowing 18 H and 9 ER in 10.1 IP over two starts. With high expectations on the North Side, you would certainly hope for a little better than Lester's 7.84 ERA.
Unfortunately, the bad pitching is only one side of the equation. Lester made a whopper of a mistake on the mound as well. During an April 13 game versus Cincinnati, the left-hander pulled Anthony Rizzo off the bag with a routine pickoff throw to first base. Then things got crazy. In his next check on the runner, Lester threw the ball about 15 feet in the air, starting a merry-go-round on the bases. Bad starts are not a big deal with more than 30 games left for the southpaw this season, but sloppy play of this magnitude won't get Cubs fans excited about their new ace.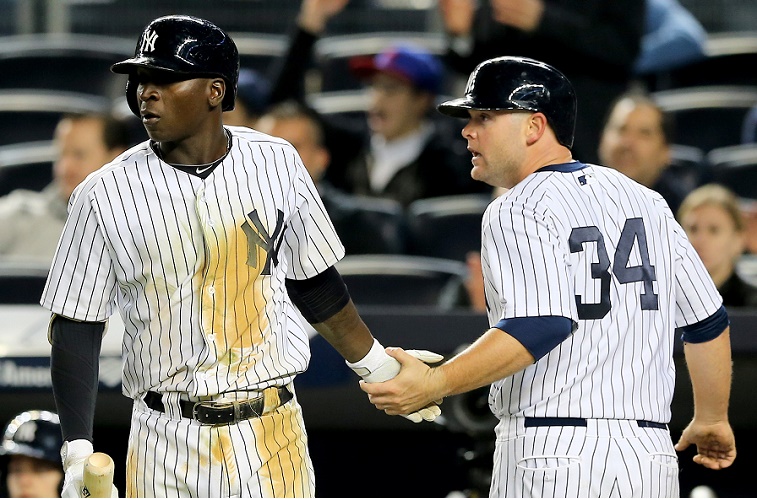 3. Didi Gregorius, Yankees
How do you replace Derek Jeter as shortstop of the New York Yankees? Unless you are Troy Tulowitzki, you don't even try. No one in the Yankees organization believed Didi Gregorius would swing a lethal bat or win over a fanbase in a few weeks. Yet they expected a great deal more than Gregorius has given through his first nine games in pinstripes, especially on the defensive side.
While Gregorius technically has made only one error, the new Yankees SS has made numerous mistakes that do not show in the box score, including a dropped catch (ruled a throwing error on another player), a ball not thrown home that allowed a run to score, and a mental freeze than turned a routine out into a fielder's choice. Gregorius has committed at least five mistakes in the field and on the bases in the season's first nine games. For a defense-first shortstop who is not expected to hit much, the Yankees have to be disappointed. (Yankee Stadium fans, for their part, have already begun chanting "De-rek Je-ter" in mockery.)
Offensively, Gregorius has been even worse than expected with his .172 BA. He has struck out more times (six) than he has gotten hits (five). Shane Greene, the pitcher the Yankees traded for Gregorius, has gone 2-0 with 18 scoreless innings to start the season for Detroit. Naturally, no one has been able to top Greene's 0.00 ERA, either. The situation could soon get ugly in New York if these trends continue.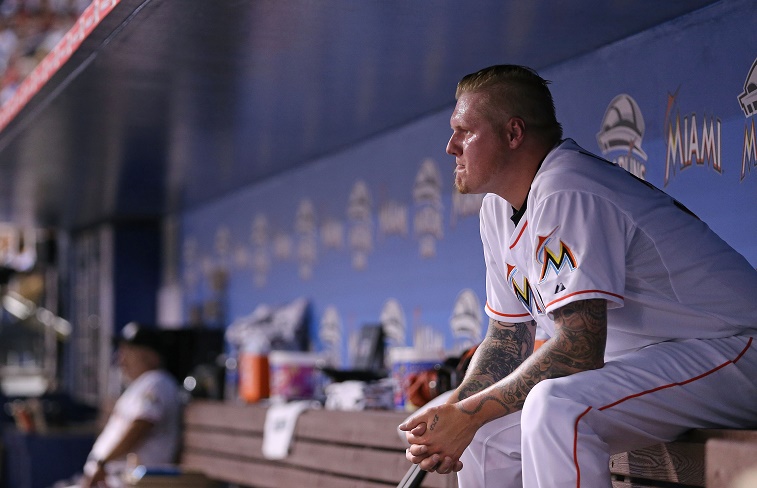 4. Mat Latos, Marlins
Coming back from knee and elbow injuries, few expected Mat Latos to be his old self for Miami out of the gate, but the right-hander's first two starts have been horrendous. How bad? Here's the Latos line: 4.2 IP, 11 H, 10 R (9 ER). That's good for a 17.36 ERA and 3.43 WHIP. And these two starts were against the Atlanta Braves, mind you.
On the bright side, he has hit 93 miles per hour on the radar gun and did not get a completely fair shake after a rain delay interrupted his second start (2 ER in 4 IP). With Jose Fernandez recovering from Tommy John surgery and Henderson Alvarez now down with a shoulder injury, Miami is desperate for any pitching to turn the club's fortunes around. As of yet, Latos has not been the man for the job.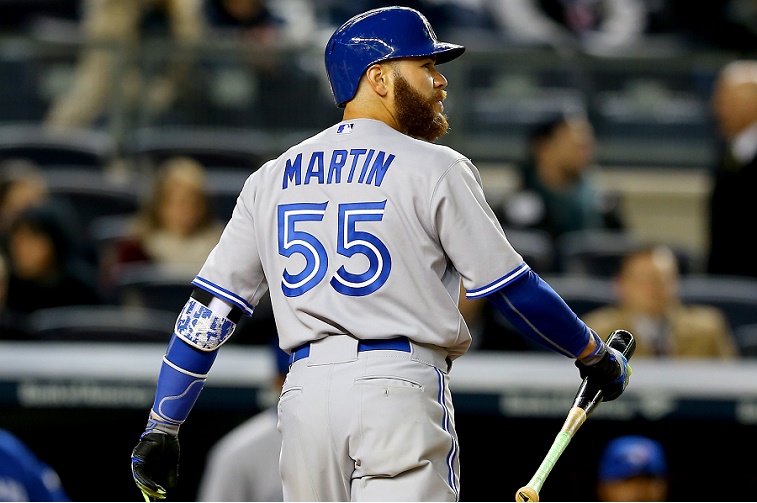 5. Russell Martin, Blue Jays
It was a great story when Russell Martin, one of the top Canadian-born players in baseball, signed a free-agent contract (five years, $82 million) with Toronto ahead of the 2015 season. So far, Martin's return has been less than triumphant. In 27 at-bats, the Blue Jays catcher is hitting .043 with 0 HR, 0 2B, and 10 SO. Production-wise, he has 3 BB, one single, and one sac fly to his name in seven games.
Martin is another player who has let his offensive woes affect his defense in the early going. On April 14, he made an errant throw to second base that allowed the Rays' Steven Souza to advance to third. Souza then scored the winning run for Tampa on a sacrifice fly. Throw in the 0-4 that made him hitless in 21 AB and Martin's return to Canada does not have any storybook qualities thus far in 2015.