4 MLB Players Who Deserve to Be in the Hall of Fame
By the authority of the National Baseball Hall of Fame and Museum, the Baseball Writers' Association of America (BBWAA) can elect up to 10 candidates to baseball's shrine of immortality every year. According to the official election rules, there are numerous factors for writers to consider:
"Voting shall be based upon the player's record, playing ability, integrity, sportsmanship, character, and contributions to the team(s) on which the player played."
Special committees may also elect players, managers, and other figures to the Hall of Fame. A look at the full list reveals that the majority of the 306 members were elected by these committees, rather than baseball writers. It's an elite club of 306 when more than 135 years of baseball is taken into account. Many of the players missed their initial chances. In 2013, no player was taken, meaning 10 spots were left open. In 2014, just three players joined baseball's elite.
There are several living  players who deserve to be enshrined or at least acknowledged by the National Baseball Hall of Fame. Here are cases for four immortal ballplayers.
1. Don Mattingly, New York Yankees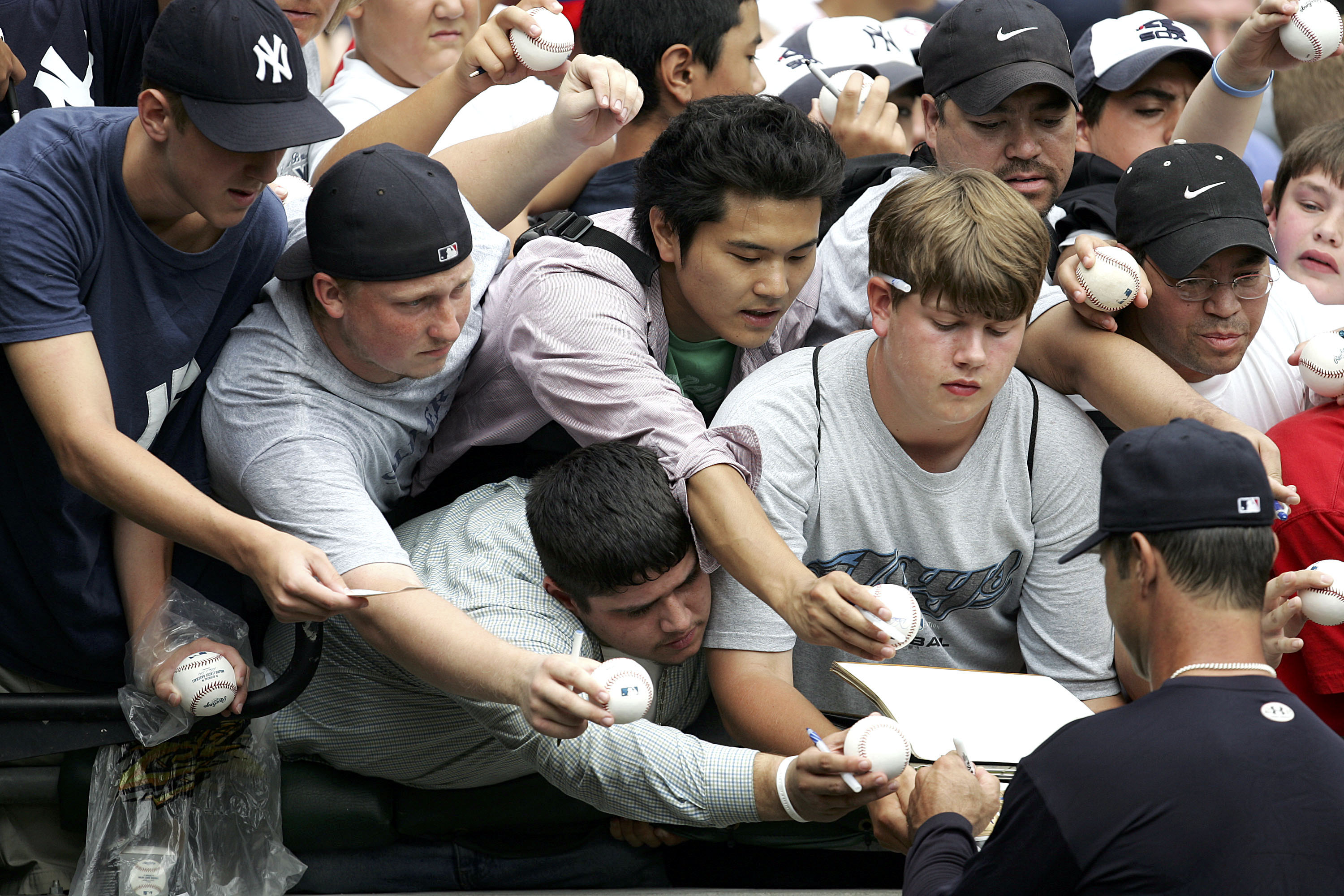 Ask Don Mattingly whether he belongs in the Hall of Fame, and he'll say probably not. Ask his fans and many writers, and they'll say there's no question he should. With a nickname like "Donnie Baseball" and legendary status as one of the few Yankees captains, Mattingly has the mystique factor down cold. However, his stats allow one to make a rousing case for Hall of Fame honors.
Offensive domination: Mattingly was the best all-around player in the game in the mid-1980s, and it started at the plate. He won the batting title in 1984 (.343), led all baseball with 145 RBIs during his 1985 MVP year, led the league in hits twice (238, 207) and total bases twice. "The Hit Man" did not walk his way on base, yet he posted a career .358 OBP to go along with his .307 batting average.
9 Gold Gloves: Since the award was invented in 1957, only one first baseman (Keith Hernandez) has ever had more. Mattingly was as slick at first as can be. He excelled at nabbing popups toward the stands down the first-base line.
X factors: In terms of any of the intangibles, Mattingly's contribution to his team and the game as a whole can't be overstated. He represented the purity of baseball better than any player, and his example engendered the style of play that led to four Yankees championships in five years following his retirement in 1995.
Mattingly's back injury got the best of him and limited his total stats to 2,153 hits and 1,099 RBIs, but there are countless players in the Hall of Fame who never soared on Donnie Baseball's elite level like he did in the 1980s. He deserved a spot in Cooperstown, but was denied after 15 years of eligibility.
2. Tim Raines, Montreal Expos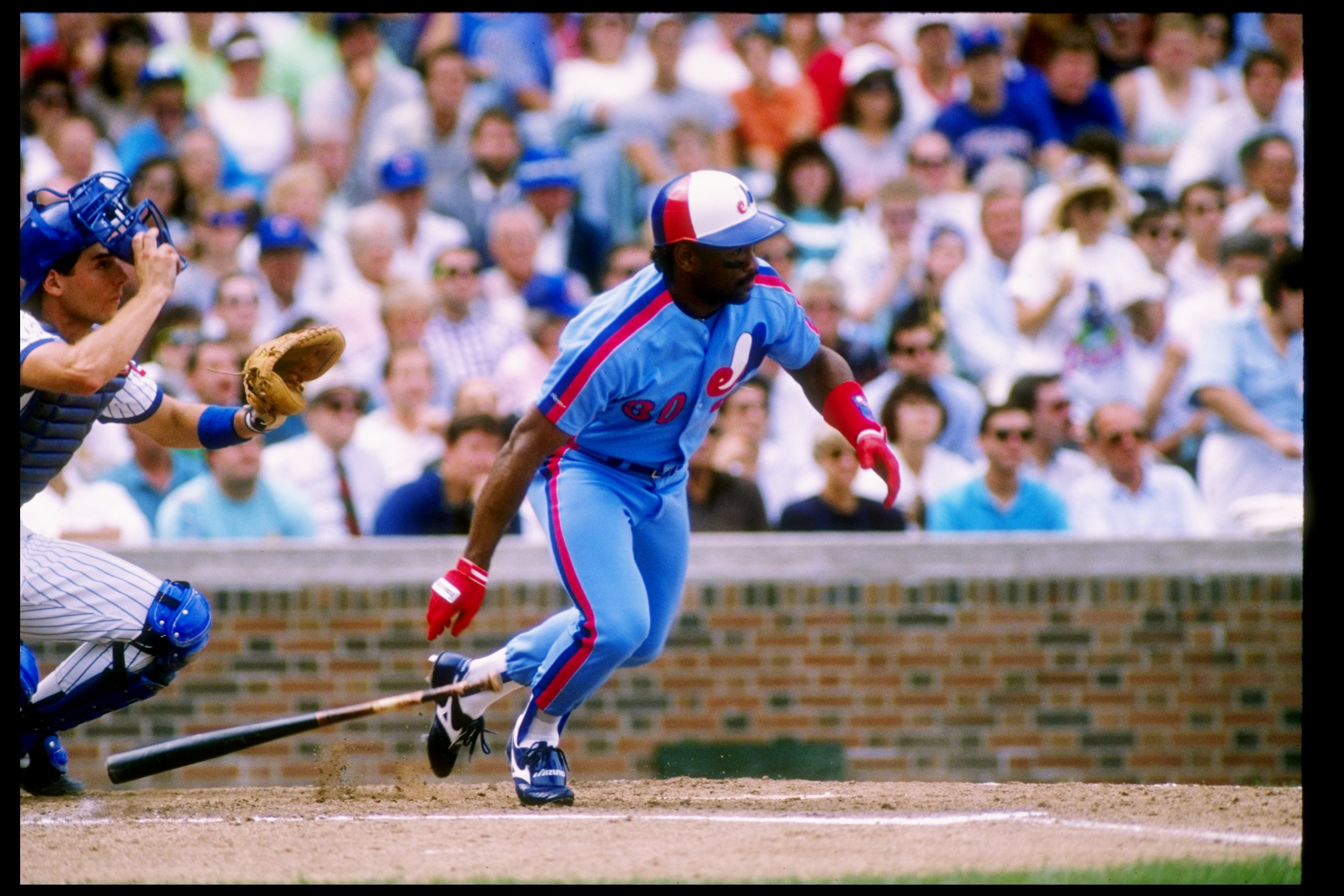 Tim "Rock" Raines won two World Series with the Yankees in the 1990s, but his most violent assault on the game took place in the 1980s, when he got on base, swiped bags, and scored on a historically elite level for the now-defunct Montreal Expos.
Offense: Between 1981 and 1987, Raines led the MLB in hits and times on base. He was the epitome of a leadoff hitter, who scored more runs in his time than anyone not named Rickey Henderson. He finished with 2,605 hits and a lifetime OBP of .385 to go with his .294 batting average.
Theft: Raines is fifth all-time in stolen bases, with 808. That total includes six seasons of 70 or more. Ahead of him on the stolen base list are four Hall of Famers. Enough said.
Playing in Montreal for most of his career, Raines was unfortunate to be north of the border and play in the shadow of Henderson, one of the game's all-time greats. He was involved a cocaine scandal in the 1980s (a big minus on the character front), but his stats are overwhelming. Raines's support among the veterans committee has been growing, as he received 55% of the vote in 2015.
3. Pete Rose, Cincinnati Reds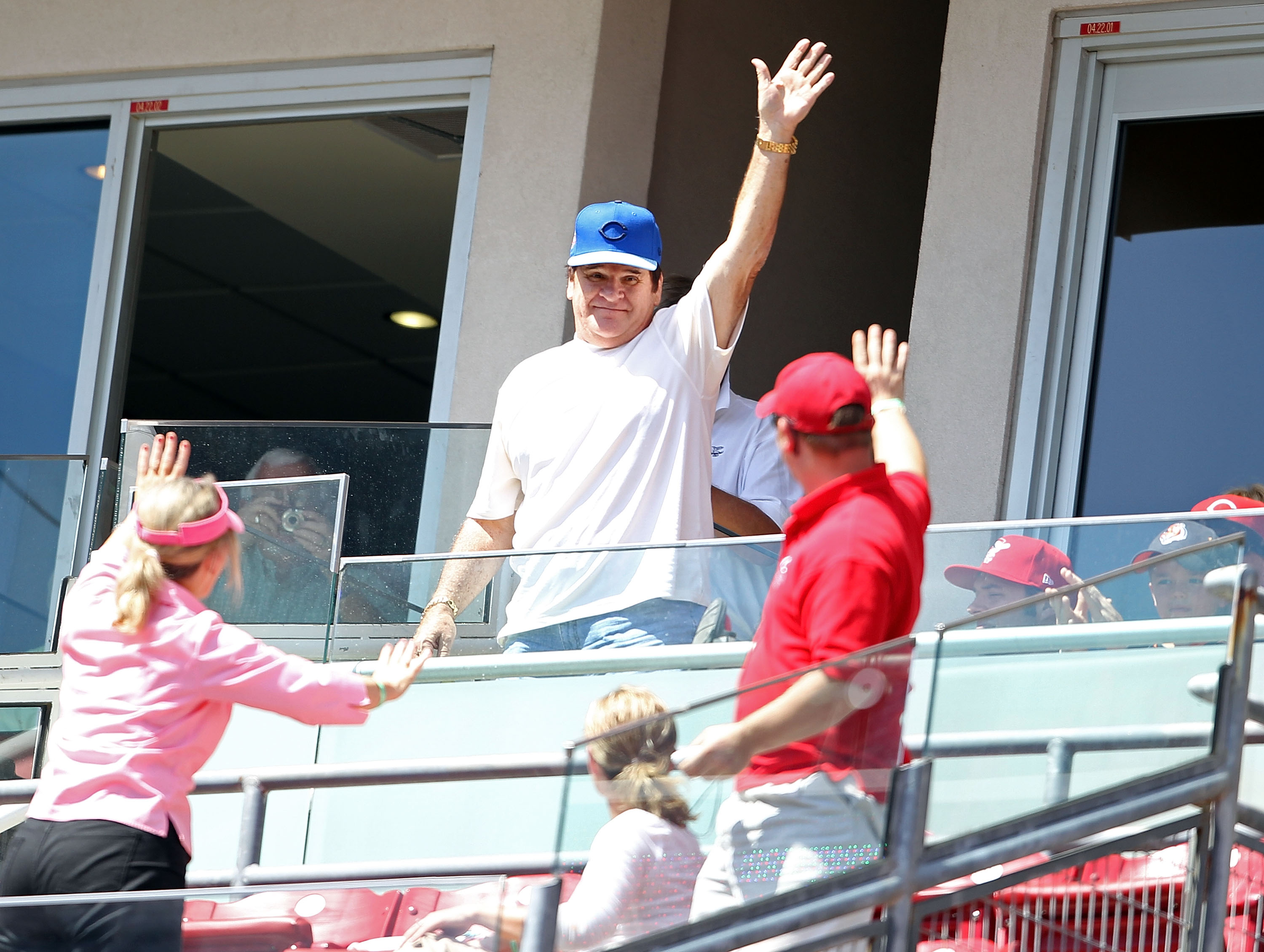 The case against Pete Rose is airtight. He bet on the game (it's illegal), so he should join "Shoeless" Joe Jackson in the immortal-yet-banished-for-life club. That's fair.
On the other hand, why have issues of character proved so negligible for other players? Ty Cobb, a known racist and generally heartless character who menaced players on and off the field, is considered immortal because of his competitive will and stunning baseball abilities. Rose, the man known as "Charlie Hustle" for his furious play, was a relentless competitor, one who many would argue was less of a morally bankrupt soul than a man with a gambling addiction. He needed help and he never got it.
The hits: Rose hit .303 in 24 MLB seasons, amassing a monumental record of 4,256 hits. In the 4,000 club, there are just two players: Rose and Cobb. To achieve 4,256, Rose was at the grindstone for hundreds of thousands of pitches, from which he emerged with a career .375 OBP to go along with the impossible hit total.
For years, it seemed as if baseball's veterans and administrator were as outraged (if not more) at Rose's lying than his sin of gambling. There are hints a more contrite Rose would be in the Hall of Fame. If so, this reasoning smacks of hurt egos rather than a hard line on the rules of baseball. One thing is certain: Everyone who's had a problem with Rose in the Hall of Fame has fewer than 4,000 hits. None of the plaques would look quite as bright with the number 4,256 on display in Cooperstown.
4. Mike Piazza, New York Mets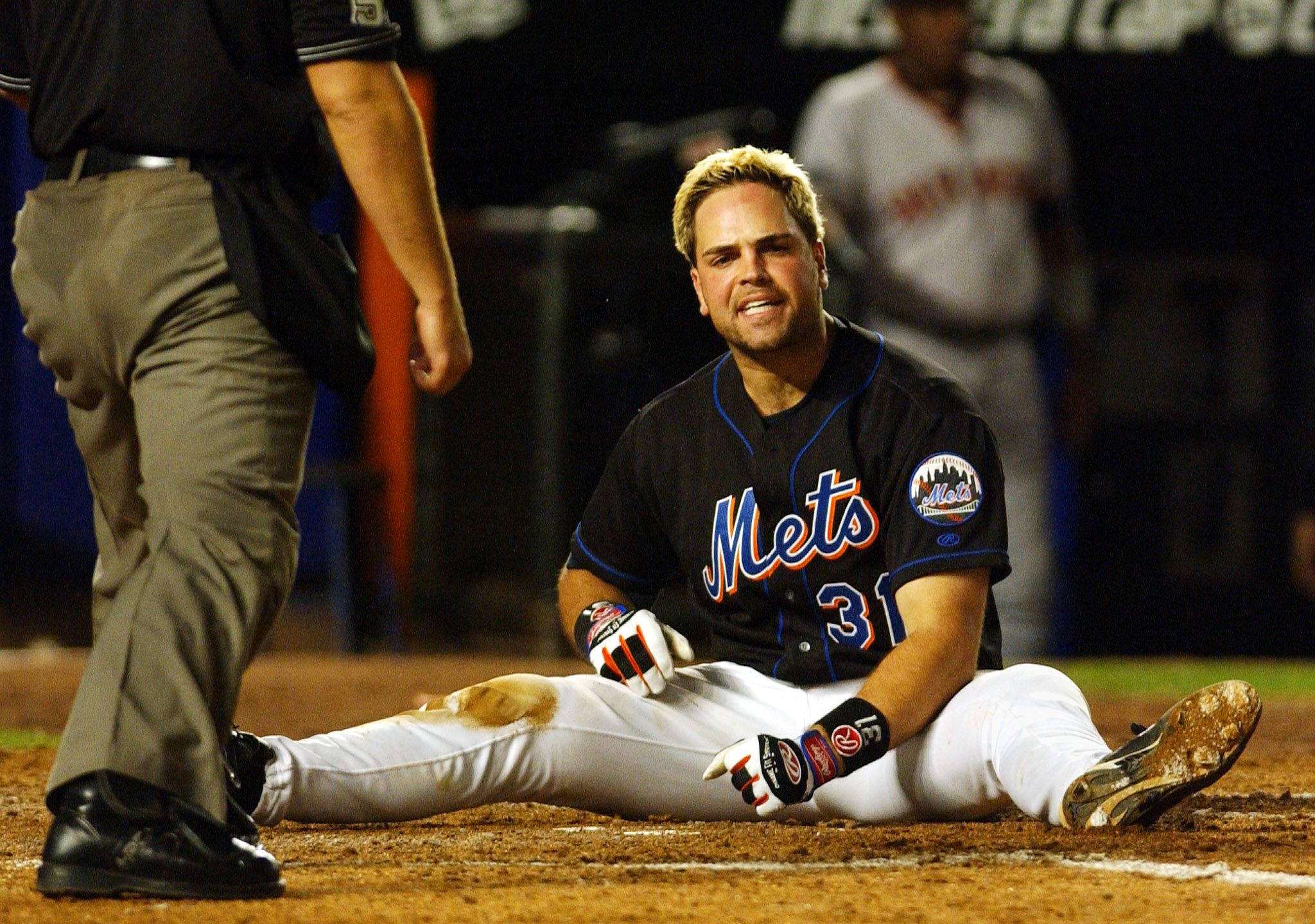 Like Biggio and Rose, Mike Piazza has one of those numbers that no one can top. It's the mark of 396 home runs he hit from the catcher position, a place where offense and youth (let alone a man's knees) typically go to die. Yet doubters have whispered about Piazza and PED use. No proof has been submitted, no tests have been failed. Suspicion alone has thus far kept Piazza out of Cooperstown.
The offensive catcher: Piazza's 396 home runs as a catcher is 45 more than Carlton Fisk hit. Piazza jacked a total of 427 career homers and 344 doubles with a lifetime .308 batting average. It's impossible to say anything about the numbers, which ought to rubber-stamp him into the Hall of Fame.
Piazza got 58% of the vote in 2013, then 62% in 2014, and 69.9% this year. It's possible the BBWAA is realizing it's keeping him out of the Hall without good reason. Hopefully for the game, the upward trend will continue and Piazza will get his 75% soon.