5 MLB Players With Rising Trade Deadline Value in 2019
As MLB charges towards its All-Star break, the haves are beginning to separate themselves from the have-nots. As it becomes clearer which teams are contending and which are not, it also becomes clearer who will be buying at the trade deadline and who will be selling.
Non-contending teams tend to look for young players from contenders in need of veteran help. To see how this year's trading deadline is going to stack up, let's take a look at five MLB players with rising trade value in 2019 (all stats are valid as of June 16, 2019).

5. Howie Kendrick, Washington Nationals
The Nationals are struggling this year, but 14-year veteran Howie Kendrick is not. At age 35, Kendrick is hitting .323 with a .372 on-base percentage. If those numbers hold up, they'll be the highest totals of his career in both categories.

Kendrick is no stranger to the spotlight, either. He played in the postseason seven times with the Nationals, Dodgers, and Angels, so he has plenty of October experience that may prove attractive to any number of playoff-contending teams at the trade deadline. Combine that with his versatility — he can play first, second, and left — and his team-friendly contract ($4 million this year with unrestricted free agency coming up this offseason), and it seems like a no-brainer that the Nats will move him.

4. Justin Smoak, Toronto Blue Jays
Smoak's average is low (.225), but his other numbers are about where they should be for 62 games into the season: 12 home runs, 34 RBI, .364 on-base percentage, .423 slugging, and .787 OPS. Smoak could certainly provide some much-needed pop to a contender looking for a first baseman with some power.

Like Kendrick, Smoak also has a team-friendly deal: $8 million owed this year with free agency coming up. Even if he struggles, it's a low-risk/high-reward trade deadline move for a contender.

3. Kirby Yates, San Diego Padres
Having a great bullpen is a key part of postseason success, so it would stand to reason that any team looking to improve theirs would consider adding Kirby Yates.

Yates leads all MLB closers in saves with 23, and at the age of 32, he is now one of the top closers in baseball. He's also got a microscopic 1.23 ERA. The Padres aren't contenders this year (35-37, good for fourth in the NL West), and Yates' has a ridiculously low contract of $3 million, which could urge San Diego to move him for a high return.
2. Will Smith, San Francisco Giants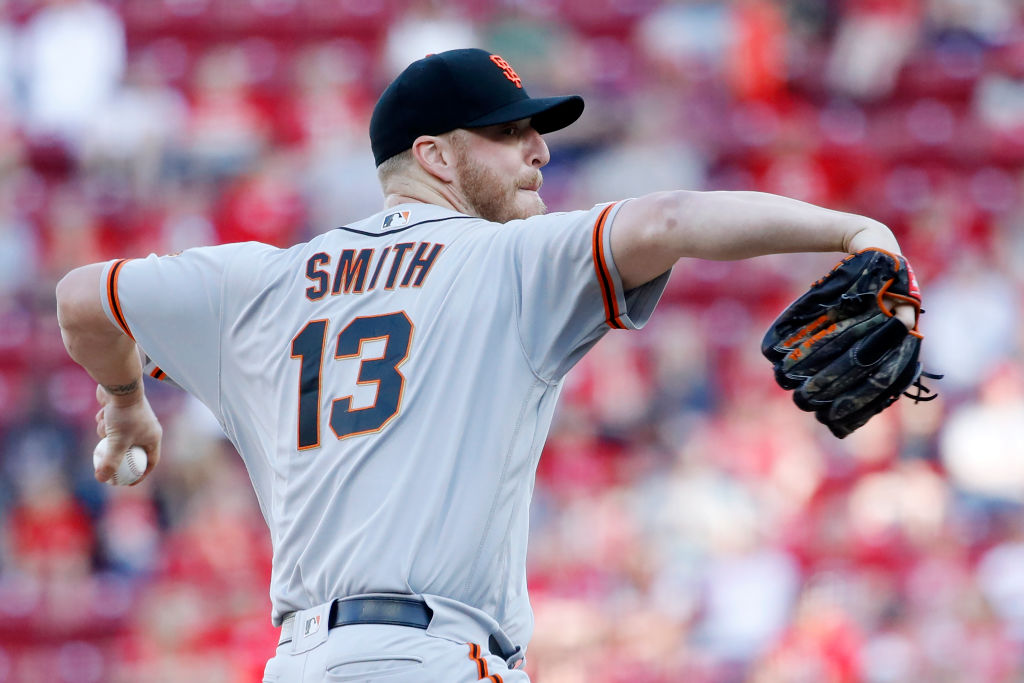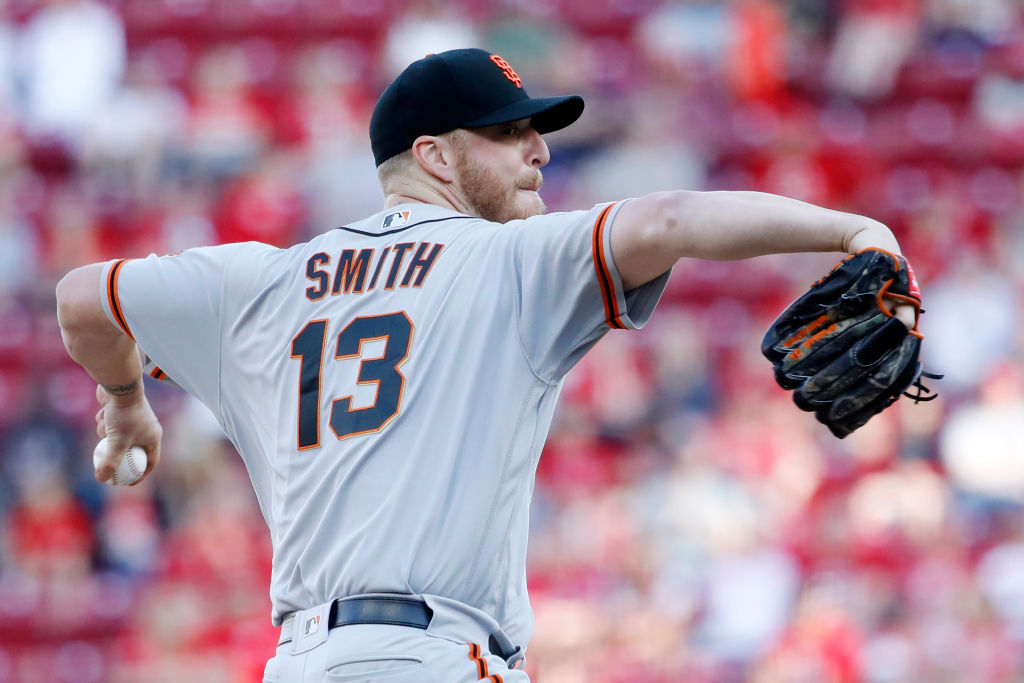 Yates isn't the only NL West closer with trade value who may be on the move. After recording 14 saves last year, Smith has a whopping 18 already in 2019. With a low 2.20 ERA in 29 appearances, he's only surrendered 17 hits in 28.2 innings pitched this season. The Giants sit in last place in the division, so their desire to sell is strong. He'll make only $4.2 million this year before he hits free agency this offseason, so teams looking for back end bullpen help may look his way.

1. Tanner Roark, Cincinnati Reds
Roark's win-loss record may not be very impressive (4-6), but his other numbers aren't bad at all. He has a 3.63 ERA in 14 starts and 74.1 innings. He's surrendered only five home runs and 27 walks this year.

Roark is 32 years old with a 68-60 career record, meaning he's most likely plateaued regarding his career performance. But Roark's contract is relatively inexpensive for a starting pitcher ($10 million), and any team trading for him would be off the hook when he enters free agency next year. For teams looking to plug in a solid middle-of-the-rotation starter for the stretch run, Roark is a fantastic trade deadline addition.