5 MLB Prospects Who Could Help Their Teams Make the Playoffs
The second half of the baseball season is looking to be a dog race to the finish lines, and with the trade deadline looming, some teams could finally be looking to give some of their best prospects a shot at the big leagues as they try to make their last push into the playoffs. Whether looking for a bat, an arm, or some help in the field, these MLB prospects could soon see their name called by the teams who are fighting for a playoff berth.

Ian Anderson, RHP, Atlanta Braves
The Atlanta Braves currently stand comfortably atop the NL East, but nothing is certain when it comes to baseball, and going into the second half of the season, they may need some insurance as they look to maintain their standing going into the playoffs. Because of this, they could look to bring Ian Anderson up from the minors as a starter or reliever.

Anderson is yet to get the big league call, but he has consistently put up numbers which imply that he is ready. He's one of the best MLB prospects at any position. He has been a rotational piece at AA, so his arm should be hot and ready for the big leagues, and the Braves could use his arm to bolster their staff.

AJ Puk, LHP, Oakland Athletics
Puk has been rumored to be on the cusp of getting the call up after recovering from Tommy John surgery. He still has some kinks to work out in his throw, some control issues around the plate, and some mechanical improvements to work on, but if he can streamline that process, he should have no problem shining in his Major League debut.

The A's have recently traded for Homer Bailey, and with the AL wild card race appearing to be one that will leave many capable teams out, bolstering it even further with an arm like Puk's would almost certainly help Oakland get over the hump if he could get past his other issues.

Heliot Ramos, OF, San Francisco Giants
The Giants looked dead in the water for the first half of the season, but they have recently started working their way back into the race. Because of that, it is not ridiculous to think that they may look to make some big moves. Bring up Heliot Ramos may be one of those moves.

While the Giants fielding is currently set in stone, Ramos could come in off the bench and fill spots, or work his way in following the trade deadline, if necessary.

Ramos is only 19, but he is one of the top 100 MLB prospects, his bat is making waves in San Jose, and while there are other young prospects in the Giants' farm system, few shine brighter than Heliot Ramos.

Alec Bohm, 3B, Philadelphia Phillies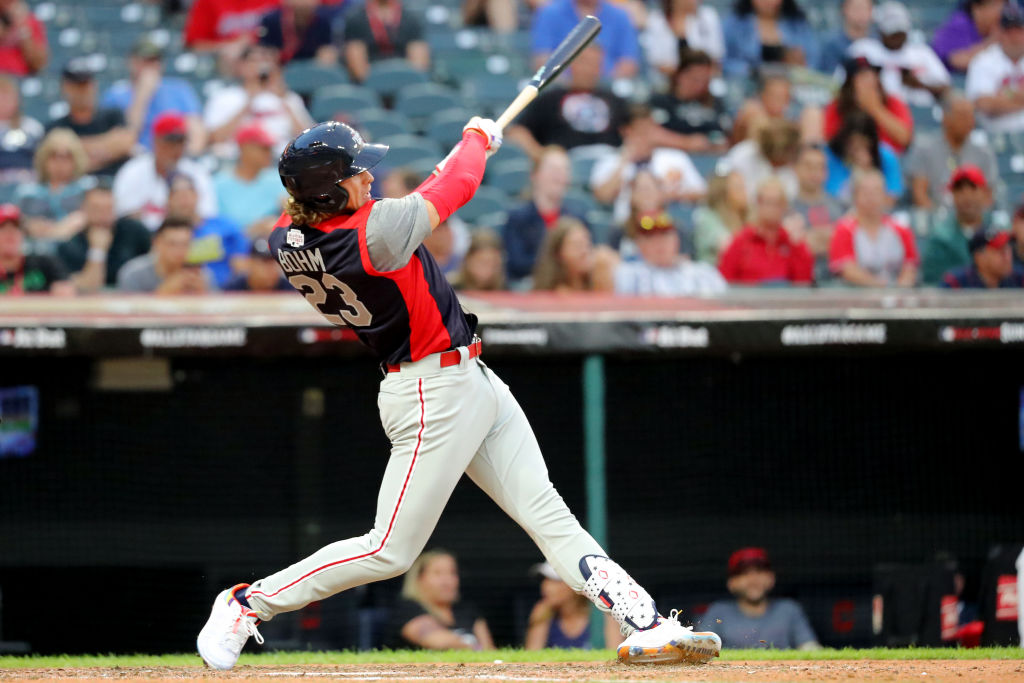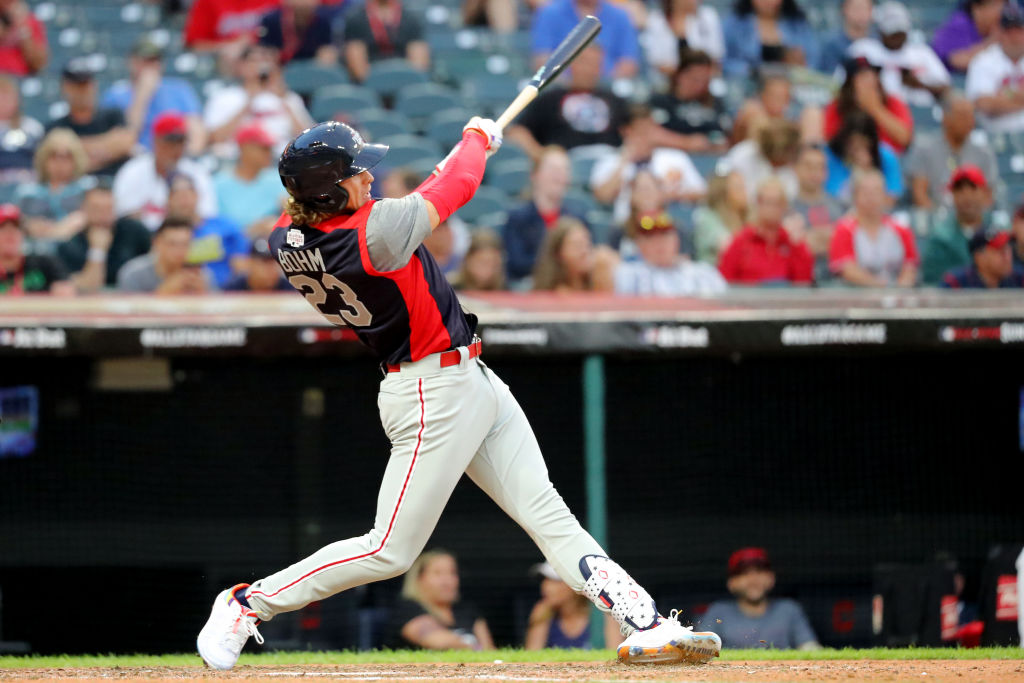 If the Phillies want to gain a slight advantage as they cling to a wild card spot, they could look to Alec Bohm to do so.
He has been a reliable hitter at the AA level with a .322 average, and he can hit it over the fence on occasion. He also has a knack for stealing bases from time to time and batting in his teammates.
If the Phillies want to bolster the middle part of their lineup, they could easily look at this 23-year-old to do so. He would be a low-risk, high-reward option who could pay dividends in a race that may go to the last game.

Nico Hoerner, 2B, Chicago Cubs
With the Cubs clinging to their spot atop the NL Central standings, they will be looking for every possible advantage going into the second half of the season. Hoerner knows how to hit the ball with a .305 average thus far in the season, and his fielding at second base has also caught the attention of some people.

The Cubs have disappointed since finally winning their elusive World Series, but if they want to cut this disappointment short, Nico Hoerner could be the one to do it.