5 MLB Shortstops to Watch in 2014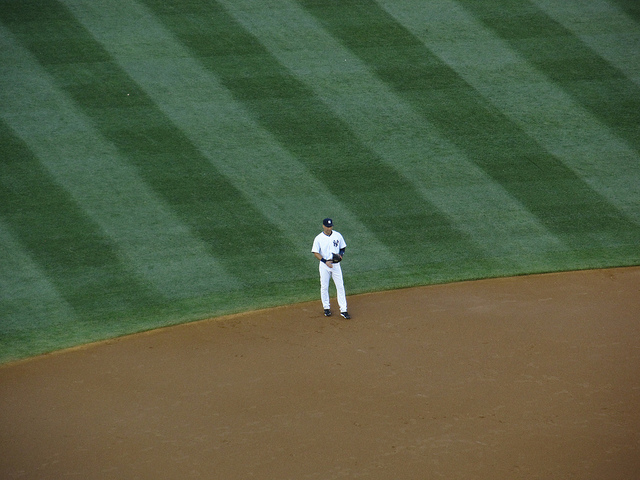 There is no room for argument — shortstop is the coolest position on a baseball team. At least, that's how it appears when you're first learning how to play the game. It acts as an informal pecking order as to the most- and the least-athletic. The slower kids who can't throw well? Right field. Nothing ever happens in right field. It is the no-horse town of the baseball diamond.
Shortstop? Everything happens around the shortstop. That's where the action is. The shortstop doesn't stand at a base and can move from the outfield into the pitcher's mound. It's the duct-tape of the fielding team — looked upon to fix almost everything when it goes wrong. Unless the MLB ever sees a dramatic rise in the numbers of left-handed hitters, the shortstop is going to be an integral part of a baseball team at every level for the foreseeable future.
So let's take a gander at the five shortstops who are most worthy of our attention, shall we? First, though, a shout out to Derek Jeter (pictured above), who should be watched because he's wrapping up what will certainly be a legendary career this season. For that reason, and because it's fun to root against the Yankees, everyone should tune in to see Jeets's last ride. He's our bonus pick for this list.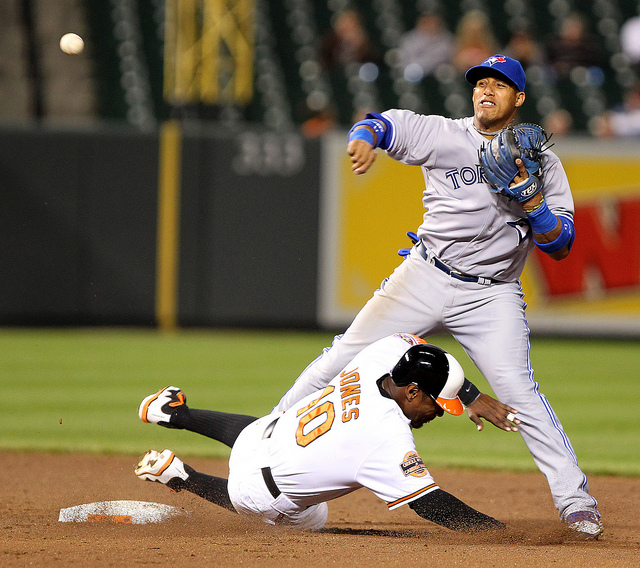 5. Yunel Escobar, Tampa Bay Rays

Note: Escobar has played with Tampa Bay since 2012. But that photo is an epic action shot, so there it is. Escobar was picked in the second round of the 2005 amateur draft by the Atlanta Braves and finally made his MLB debut in 2007, where he finished in the top six for Rookie of the Year voting. A gritty defender (You have to be, in order to get a Youtube Montage disavowing the alphabet and proclaiming "You can't spell 'Yunel' without 'D'."), the 31-year-old shortstop has had a bit of a career renaissance in Tampa Bay, although he's an interesting case — one of those rare players whose contributions really do transcend the stat line. Which is why everyone should watch the games, not just the box scores.
If the Rays can improve on their season from last year — where they made it to the ALDS, only to fall to the eventual World Champion Boston Red Sox — they'll be a fun team to check out. Between Escobar's defense and the emergence of 2013 AL Rookie of the Year Will Myers (an outfielder), Tampa Bay could be in a strong position to go further than last season, but only if Escobar can keep bringing in the intangibles. Check out some of his 2013 highlights below.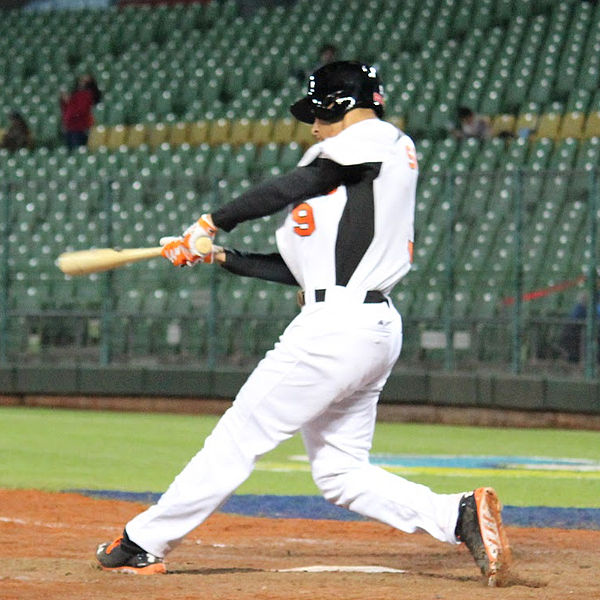 4. Andrelton Simmons – Atlanta Braves
From one defensive maestro to another — Andrelton Simmons, aside from having the most awesome hip-hop amalgamation of a first name ever (Andre 3000 + Deltron 3030 = Andrelton… 6030), put together a historically good 2013, cementing his place with the Atlanta Braves to the tune of a seven-year and $58 million extension, and getting mentioned in the same breath as Ozzie Smith by media giants like ESPN. Is that hyperbole? Maybe. But it might not be, which is a great reason to check out Simmons's play in 2014.
Where Simmons falters, and the other reason to tune in, is in his offense. One of the common refrains in sabermetric analysis — which has all but taken over baseball discussion — is the use of Batting Average on Balls in Play as a red flag to determine an outlier season. The league-average BABIP (yeah, it's awkward) for hitters is usually around .300, and Simmons wound up with a decidedly low .247 last season. Whether he regresses back towards the average on both halves of the field make him a must-watch player for 2014. But, honestly, anyone who can elicit a 25-minute defensive highlight video (that claims to have been forced to leave a lot out) is probably worth checking out anyway. That video is below.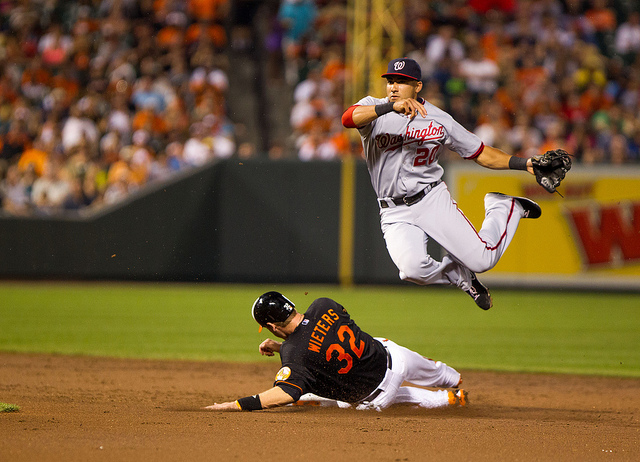 3. Ian Desmond, Washington Nationals
Straight off the bat, everyone should watch Ian Desmond because he apparently turned down an extension from the Washington Nationals worth $90 million, the fifth-largest deal for a shortstop, according to Sports Illustrated. That's a ballsy move for a player currently avoiding arbitration with 'just' a two-year, $17.5 million deal. Desmond, who was an All-Star in 2012 and a two-time Silver Slugger, has played for the Nationals over the entirety of his MLB career, being drafted by club when they were still the Montreal Expos all the way back in the 2004.
The 28-year-old helped the franchise cruise along to an all-right (but not good enough for the post-season) 88-76 in 2013, won his second Silver Slugger on the back of his second consecutive 20 home run/20 steal season.  With Desmond holding it down offensively and defensively after moving into the starting shortstop spot in 2012, the Nats look poised to make some noise in the 2014 season,  with fans hoping that Desmond and the club eventually settle on a long term extension with the team. In the meantime, you can see many of his home runs and steals in this highlight reel: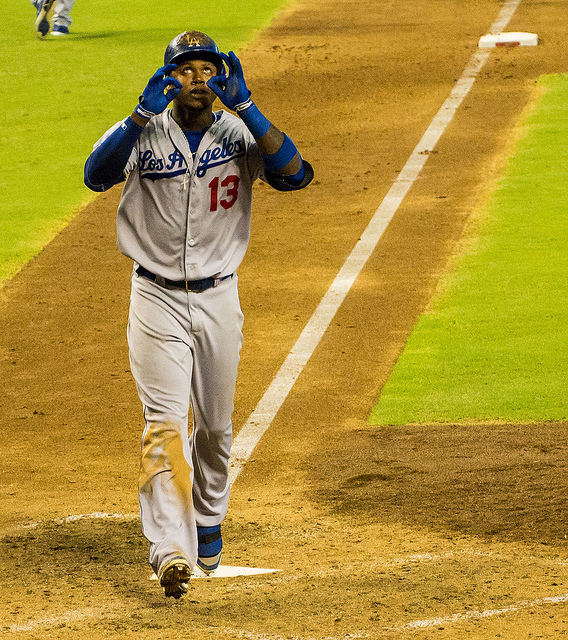 2. Hanley Ramirez, Los Angeles Dodgers

When Sports Illustrated is calling you the best short stop in baseball, it's probably a good idea to pay attention — even if it is in the context of a fantasy sports article. Ramirez, one of the seven players on the LA Dodgers making more than $16 million a season, is being relied upon to repeat his excellent, if injury-ridden 2013 season —batting .345 with 57 runs batted in and 20 homers to go with 10 stolen bases through just over half of the season (86 games) — if the club is expected to do anything this season beyond spend a ton of money.
Han-Ram, who also garnered an impressive 5.4 Wins Above Replacement in the games that he managed to play last year, has started the season slowly, going 1-7 with no RBI's and no runs in the first two games of the season. Although the Dodgers still managed to win both of those games, he's going to have to step his production up as he plays through a contract year. Here's what Ramirez can do when he's playing at his peak, though — and it's really awesome.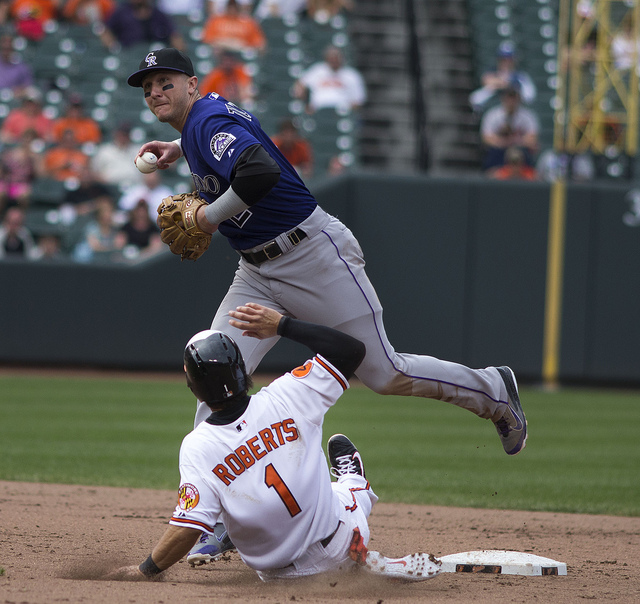 1. Troy Tulowitzki, Colorado Rockies

As if there was any other closer we could go with. Tulowitzki, who single-handedly makes the Colorado Rockies worth watching. Tulo, the chant, echoes throughout the stadium. The Rockies decided not to trade him even in the face of a fantastic offer. He posted a 4.7 WAR the year after groin surgery sidelined him for all but 47 games in 2012. According to the Denver Post, he also loves grinding, putting in the work in the face of a long, draining professional season — and the three-time All-Star looks primed to do so in 2014, as the Rockies look to begin their season on the 31st with a four game series against Miami.
Tulo, currently the active leader in fielding percentage as a shortstop (that's putouts plus assists divided by putouts plus assists plus errors), is a joy to watch on either half of the field, as a hitter or as a shortstop. To prove it, we've included some footage of his 2013 highlights to get you primed for his upcoming season, check it out below. All stats courtesy of FanGraphs and baseball-reference.