5 MLB Sluggers Likely to Be Traded Before July 31
Major League Baseball is at the halfway point in the 2014 season, which means it's time for teams decide whether they will need players to make a run (i.e. become buyers) or fold their cards and try to add players for the future (i.e. become sellers). Among the most widespread needs, the lack of offense around baseball has made teams desperate for an impact-worthy bat.
Yankees GM Brian Cashman has already gone on the record saying the team would be active on the trade market, which makes organizations salivate at the idea of dumping an expensive player for a prospect like, say, John Ryan Murphy. Meanwhile, the Yankees aren't the only team looking to score more runs. The Cardinals, Red Sox, Nationals, and the Braves all rank among the worst ten teams in run production. Here are five power hitters whose names are likely to come up early and often before the the July 31 MLB trade deadline.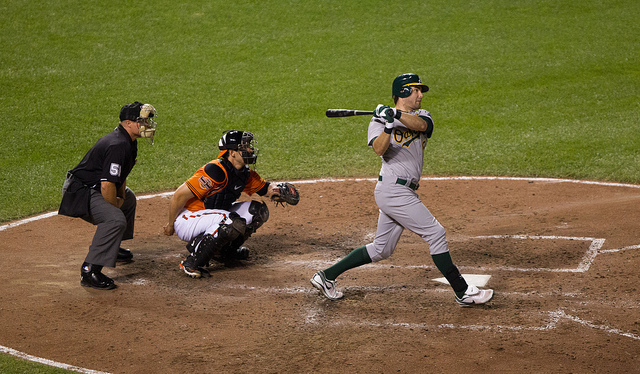 1. Seth Smith, Padres
Among all MLB teams, the consensus is the Padres are the only one that has already gone into "sell" mode. They have hitters capable of making an impact offensively, so there are plenty of gains to be had for San Diego on the 2014 trade market. The list begins with Seth Smith.
Smith has shown plenty of pop in his bat in 2014 with a nifty slugging percentage of .485 (courtesy of 6 HR, 15 2B, and 4 3B). Teams looking for outfield help along with a potent bat may come calling. Smith's .385 OBP is another thing many teams will covet. There is only half a season left on Smith's current ($4.5 million) contract, so buyers will be making a rental of Smith should they cut a deal with San Diego.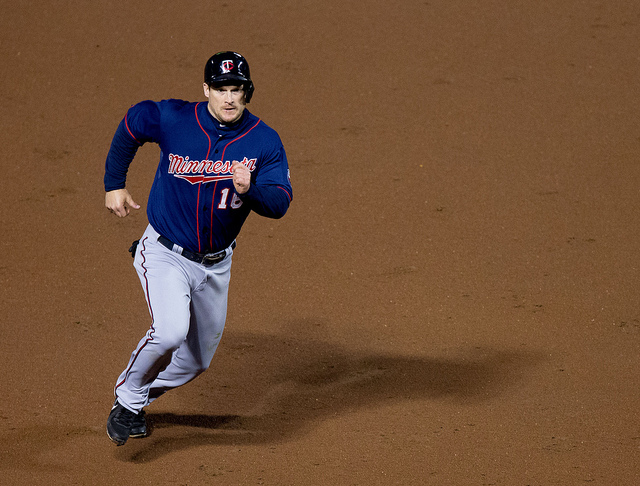 2. Josh Willingham, Twins
In terms of impact bats on the trade market, teams could do a lot worse than Josh Willingham, if the Twins part with the slugging outfielder. Like Seth Smith, Willingham is at the end of his contract and would bring value because of his potential to deliver major power, though he has missed over 30 games due to injury in 2014.
The larger question is whether the Twins are selling after the acquisition of Kendry Morales. Apparently, the organization believes it can make a run with its roster as is, but the coming weeks may change that belief. By July 31, Willingham will show whether he can be consistent at the plate while the Twins will know whether they can keep up the AL Central. Expect Willingham to go as soon as he gets hot.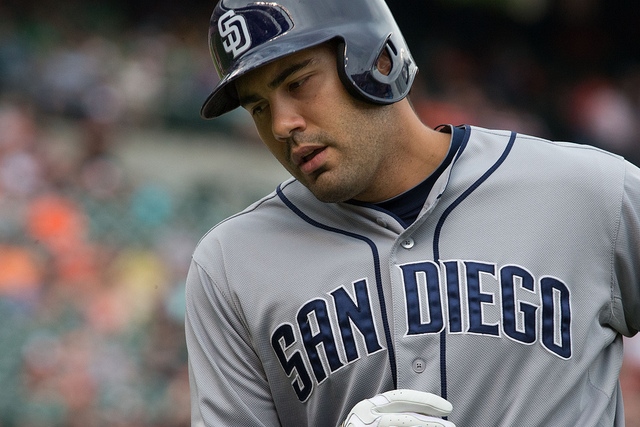 3. Carlos Quentin, Padres
The San Diego Padres always come up in trade talks because they have several desirable hitters and are the first MLB team to become a seller in 2014. In the case of Carlos Quentin, they have a capable slugger at a very affordable rate of $9 million per year. Quentin came cheaper because he wanted to play for his hometown team, while the Padres agreed to his demands for no-trade clause. Everyone is happy, right?
Actually, Quentin's inability to stay on the field has made his value only marginal for San Diego, which has no option to slot Quentin at DH when his knees are barking. Things have gotten even more complicated with Quentin's poor production in 2014. He is now at career lows in batting average (.203 in 2014, .254 career), home runs (he has 3), slugging percentage (.365 in 2014, .488 career), and on-base percentage (down over 40 points).
On top of everything, the Padres had to bench Quentin June 20 because of his bad knee, which makes the total of missed time over 210 games in two and half seasons in San Diego. Something has to give. Jon Heyman of CBS Sports reports Quentin would waive his no-trade clause to allow for an amicable end to what was once the perfect match in San Diego. AL teams in need of a power bat (there are numerous) are going to inquire, but Quentin is strictly DH material at this point in time. He is owed $8 million next year, then has an option that is unlikely to vest due to his limited play.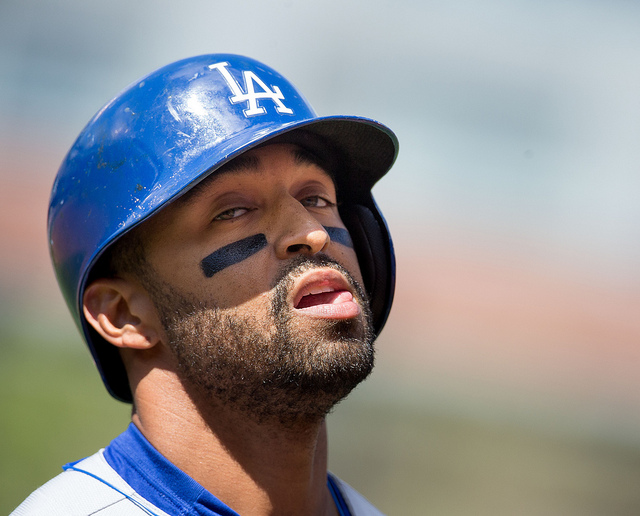 4. Matt Kemp, Dodgers
The Dodgers trading Matt Kemp before July 31 would not exactly be the equivalent of the Red Sox trading Manny Ramirez in 2008, but it would be close. Kemp was the primary option in L.A. for years, but his star has dimmed because of injuries and the emergence of Yasiel Puig. At this point, the Dodgers have the most to gain keeping Puig alongside Carl Crawford (who would be difficult to trade) and Andre Ethier (who would get the Dodgers little in return) while dealing Kemp. ESPN reports the Dodgers are more likely to trade Kemp in the offseason, but the situation in L.A. indicates the organization needs a change sooner than later.
He's owed a ton of money ($109 million) over the next five years, but for teams with a big budget and a desperate need of offensive punch in the outfield (the Red Sox come to mind again), a deal seems possible. The Red Sox have prospects that could make it happen, plus Kemp would fit in nicely playing center or right field at Fenway. That left field wall would also be inviting for the right-handed slugger.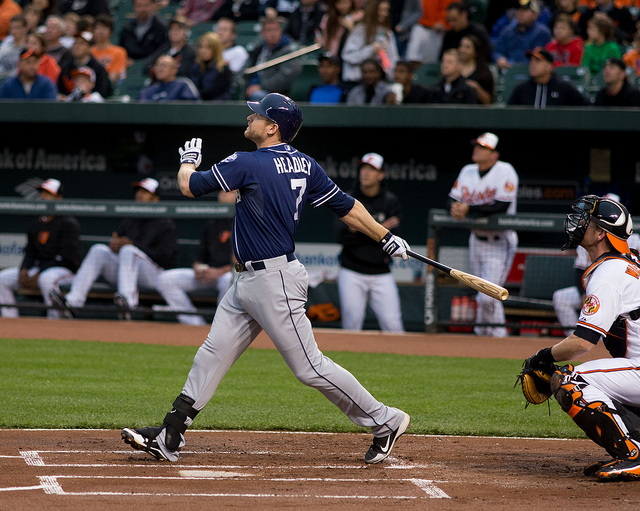 5. Chase Headley, Padres
Once immortalized as "Chase the Magnificent" in Dirk Hayhurst's The Bullpen Gospels, Chase Headley has fallen back to earth in 2014. The Padres' third baseman is hitting .200 over 56 games, which ranks him among the worst hitters in the National League. Headley's stock has sunk drastically since his peak year of 2012 had teams offering huge packages in hopes of nabbing a lefty who also fields his position well.
Now, it will take far less to get Headley from the Padres, but San Diego needs something to show for a selloff that could include Will Venable and Seth Smith, not to mention the outside chance of Carlos Quentin. Among the curious teams, the Yankees seem the obvious candidate. They have the short right field in Yankee Stadium Headley could exploit. Defensively, they could start Headley at third and move Yangervis Solarte to second base, which would allow the team to sit the struggling Brian Roberts.