5 Most Disappointing NFL Teams This Season
Players, coaches, and team executives all said and did the right things heading into the 2015 NFL season. They always do. You'll get every variation of "this is our year," "finding the missing piece," and "another year of growth" that would undoubtedly bring the team further than last year. By Week 10, however, much of this unbridled optimism has been dashed by the realities of another grueling regular season. For 2015, each of the five most disappointing teams of the season had realistic dreams of championship glory beset by a slew of injuries and high-profile pickups that failed to perform. Some stumbled, some were exposed, but here they are.
5. Denver Broncos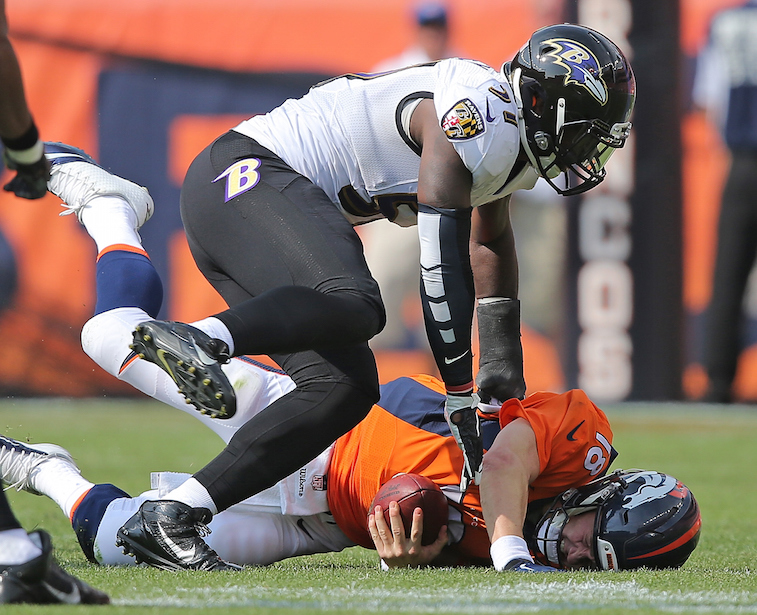 It was the best of times and it was the worst of times in Denver this year. During Week 9, Manning completed a short swing pass to running back Ronnie Hillman out in the flat for a four-yard gain. This completion took Manning beyond Brett Favre to 71,840 passing yards for his career, as the all-time passing leader. For the game, however, Manning went 5-for-20 for a mere 35 yards, while also being picked off four times and taking two sacks. Manning, first-ballot Hall-of-Famer, was unceremoniously benched for Brock Osweiler in the third quarter against Kansas City.
The Broncos are now 7-2, after dropping two straight, with old man Manning fossilizing beneath a series of neck, arm, leg, and foot injuries. Heading into this season, Manning had already lost feeling in his fingers, and his passes noticeably lacked any semblance of zip in training camp. For his part, head coach Gary Kubiak already admitted to protecting Manning out of worry and fear.
This year's Denver Broncos were apparently built to contend for a Super Bowl behind a dominant defense and running game, while a heady Manning managed the game and regularly delivered clutch throws to move the chains. The offense, however, has sputtered to cough up seven total turnovers and 37 points over the past two games with Manning at the controls. Manning, as recently as 2013, was lighting up the league for 5,477 yards and 55 touchdowns.
4. Philadelphia Eagles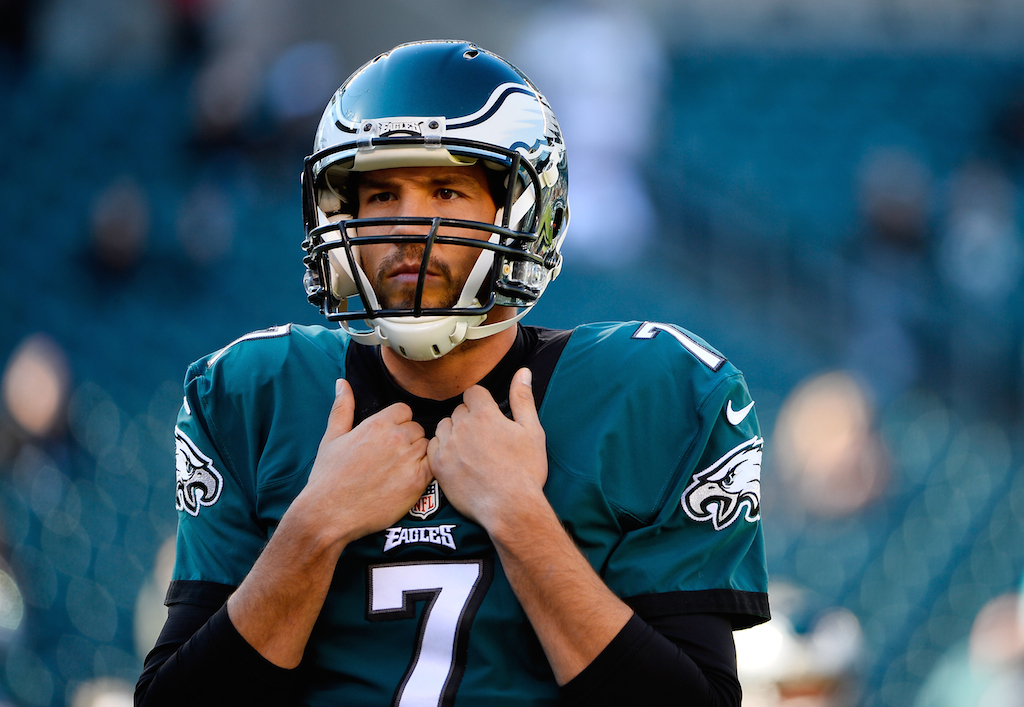 Legions of NFL fans and analysts hijacked this 2015 offseason by openly wondering, "What in the world is Chip Kelly doing?" In overhauling the roster, Kelly brought in "his guys," in Ryan Mathews, Kiko Alonso, Byron Maxwell, DeMarco Murray, and Sam Bradford, while showing the door to fan favorites Nick Foles and LeSean McCoy. This Eagles' offseason also included a brief Tim Tebow appearance in camp, which led many to believe that Chip Kelly was simply stockpiling assets, in order to move up in the draft and take Heisman Trophy winner Marcus Mariota.
Instead, Kelly ultimately went on to cut Tebow, while standing pat and keeping his other high-profile free agents on the roster. Before releasing Tebow, Philadelphia tore through the preseason, with the team putting up 38.3 points per game in three wins and Bradford playing the part of franchise quarterback and savior.
In retrospect, however, the preseason meant nothing. The up-and-down Philadelphia Eagles have sputtered to 4-5, with losses to the Cowboys and Redskins out of the weak NFC East. Murray has been held in check and limited to 3.5 yards per carry while shouting at his teammates and demanding a heavier workload. Like clockwork, the injury prone Bradford is now nursing a sprained shoulder and is set to man a headset and clipboard on the sidelines, while Mark Sanchez runs the team. The wheels are falling off in Philadelphia.
3. Detroit Lions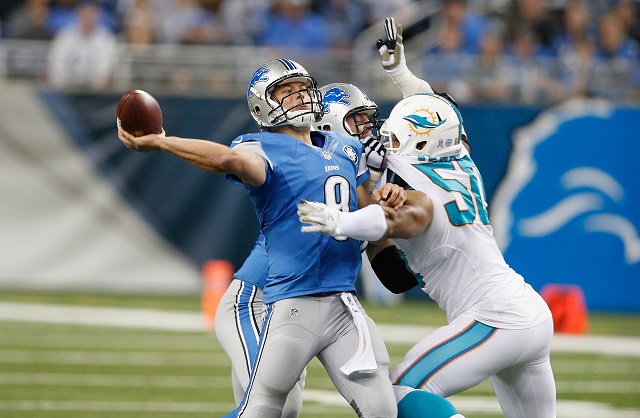 Last year, the Detroit Lions finally appeared to be a team on the rise, after going 11-5 and earning a Wild Card berth. On the road, at Dallas, the young Lions raced out to an early 14-0 lead, before heading into the fourth quarter still up 21-17. On third and short, Matthew Stafford threw up a prayer, deep in Cowboy territory, to a streaking Brandon Pettigrew, who appeared to draw a pass interference penalty. The referees, however, promptly picked up the flag and reversed the call. Moments later, Tony Romo hit Terrance Williams in the end zone for the go-ahead score, and the beleaguered Lions franchise took another bitter loss with their last playoff win coming in '91.
In the offseason, the Lions lost emotional leader Ndamukong Suh to free agency, when the star defensive tackle signed a six-year, $114 million contract with the Miami Dolphins. Without Suh, the unit is now being shredded for 29 points per game, which is a far cry from last year when the team ranked third in total defense and limited opponents to 18 points each contest. On the other side of the football, Stafford appears to be regressing, as he has already been picked off 12 times this season. Against this backdrop, whispers predict that even Calvin Johnson will bolt out of town.
The Lions kicked off this season by going 0-5, which brought back painful memories of 2008, when the historically inept franchise went 0-16. Going forward, Detroit will hope to play the role of spoiler at best. In Week 10, the Lions went on the road to win at Lambeau for the first time in 24 years. The shocking triumph has set off a crisis of confidence in Green Bay, with rabid fans even taking to the Internet to attack Olivia Munn, Aaron Rodgers' girlfriend.
2. Seattle Seahawks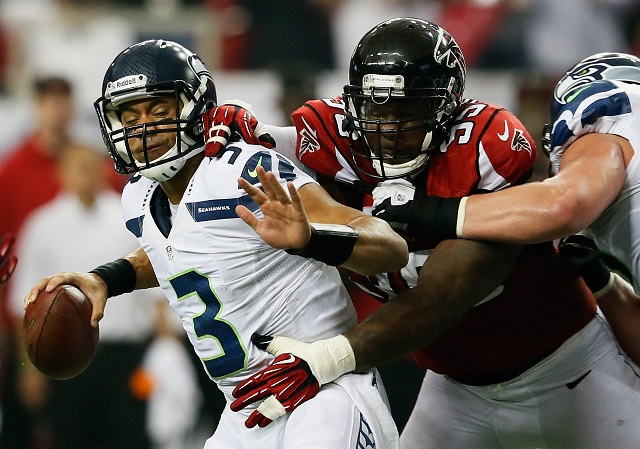 Last season, the Seattle Seahawks were on a fourth-quarter march towards the goal line in Super Bowl XLIX, when offensive coordinator Darrell Bevell signaled in a quick slant. Malcolm Butler, unlikely hero and nickel cornerback, jumped the route and picked off the football. From there, Tom Brady ran the victory formation to close out the 28-24 win and his fourth Super Bowl title.
This offseason, the Seahawks traded for Jimmy Graham and the remainder of his four-year, $40 million contract. In 2013, Graham was at his best, hauling in 86 receptions for 1,215 yards and 16 touchdowns. Apparently, Graham was set to add another dimension to a shotgun spread attack that already featured Russell Wilson and Marshawn Lynch. Graham, however, has been a near non-factor for Seattle this season — limited to only two red zone touchdowns.
The Seahawks began the year 0-2, with many analysts arguing that the eventual return of Kam Chancellor from his holdout would put an end to their supposedly temporary defensive struggles. Optimistic Seattle fans also highlighted the fact that last year's team was once 3-3, before ultimately ripping off eight straight wins en route to the Super Bowl. This year's edition, however, now stands at 4-5, after failing to beat any team with a winning record. The Seahawks have already lost to division rival Arizona, at home, which puts them in deep danger of even missing out on the playoffs, let alone putting together another deep postseason run.
1. Dallas Cowboys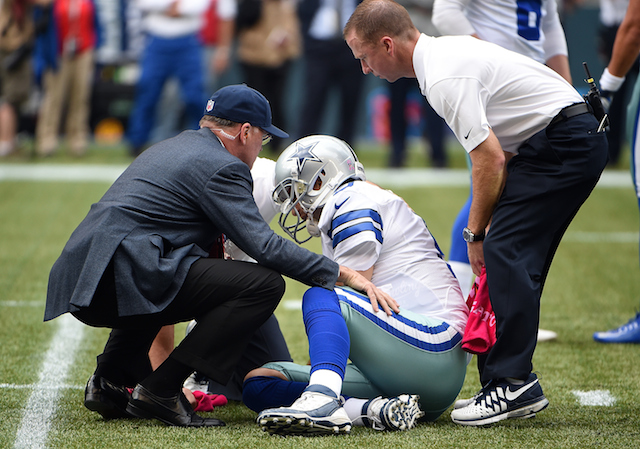 The Dallas Cowboys are a mess. The cast of characters now features Tony Romo, Dez Bryant, Greg Hardy, and, of course, Jerry Jones. The ongoing drama has expanded to include untimely injuries, passive aggressive Tweets, shouting matches with the media, broken coaching clipboards, Joseph Randle going AWOL, and brutal accounts of domestic violence. Last season, the 12-4 Cowboys appeared to be a few botched calls away from taking a trip to the Super Bowl. This year, this 2-7 team has degenerated toward apparently hosting casting calls to film the soap opera Dallas.
The Cowboys did open the season at 2-0 with Brandon Weeden going on mop-up duty to close out the Week 2 win over the Eagles. From there, the Cowboys went on to sign journeyman quarterback Matt Cassel for added insurance, after Romo went down with a broken left clavicle. After Week 2, Cassel and Weeden combined to drop seven straight games as starting quarterbacks. Weeden did complete 72% of his passes, but rarely took his shots downfield, despite opposing defenses stacking the box and daring him to make plays. Alternatively, Cassel has been a turnover machine, throwing five interceptions through four starts.
Granted, Romo is scheduled to return for a midseason tilt in Miami with the season on the line. Dallas, at 2-7, must now win seven straight games against the likes of the Carolina Panthers, Green Bay Packers, and Buffalo Bills in order to have any chance of sneaking into the playoffs. For these Cowboys, this 2015 campaign already seems lost.
Statistics courtesy of ESPN.go.com and Pro-Football-Reference.com.