NFL: The 5 Most Overrated Players in the League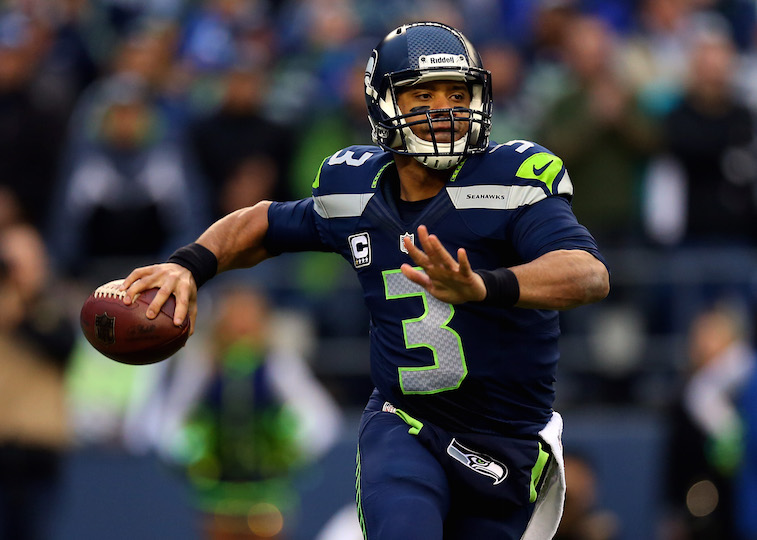 A little while ago we put together a list of the five most underrated players in the National Football League. In that article, we touched on the media's ability to turn unworthy players into superstars. In today's NFL world, it's actually not just the media. There is also the social media factor. Average players can often earn superstar status by simply displaying a polarizing personality with the media, or by having actively entertaining social media accounts.
In this article, we will be looking at the five most overrated players currently in the NFL. The first player that came to mind when compiling this list was Seattle Seahawks quarterback Russell Wilson. The 26-year-old is in the midst of a complex contract negotiation, and is said to be looking for the largest contract in NFL history. Given that fact, we felt like including Wilson on this list would be taking the easy way out. If you really want to know our feelings on Wilson's status among the NFL's elite quarterbacks, you can read about it here.
When compiling this list, the No. 1 factor we considered was contract values in comparison to each player's Pro Football Focus (PFF) player grade and position ranking. While our list isn't completely free and clear of subjectivity, we feel like we came up with a list that was as objective as possible given the circumstances. Without further ado, here is a look at the five most overrated players in the NFL today.
1.  Eric Decker, wide receiver, New York Jets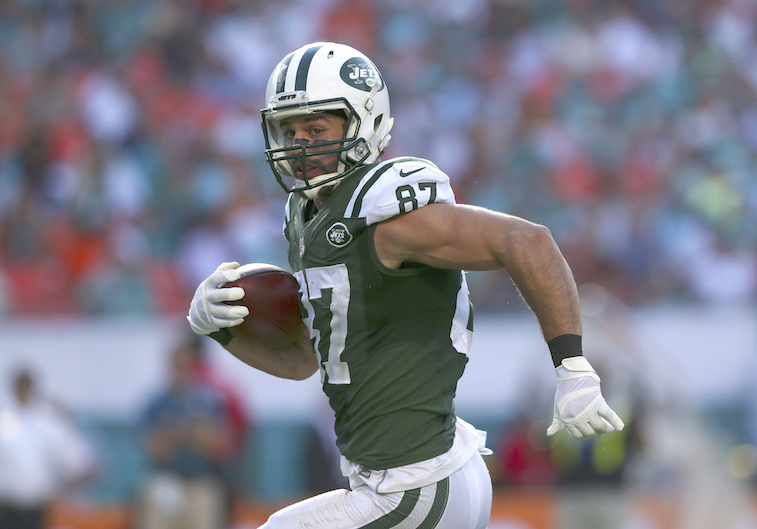 PFF Grade:

  4.6

PFF Position Grade:

 24

2015 Salary Cap Hit:

  $6.5 million
Peyton Manning has a habit of making wide receivers look a lot better than they actually are. Eric Decker is one of those guys. In his two seasons of playing with Manning as a member of the Denver Broncos, Decker averaged 86 catches, 1,176 yards, and 12 touchdowns per season. In his first season playing for the New York Jets with Geno Smith and Michael Vick throwing him the ball, the 28-year-old wide receiver had 74 catches for 962 yards and five touchdowns. Needless to say, those numbers did very little to justify the five-year, $36.25 million contract the Jets gave him last offseason.
2.  Brandon Carr, cornerback, Dallas Cowboys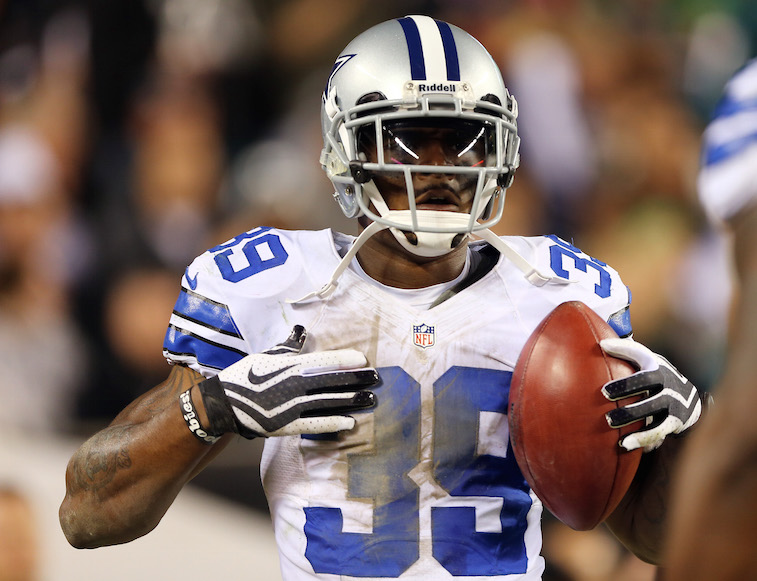 PFF Grade:

  -8.1

PFF Position Ranking:

  90

2015 Salary Cap Hit:

  $12.72 million
If you looked solely at his current contract, you would think that Carr is a shutdown cornerback and one of the best defensive players in the National Football League. While Carr has been a solid player at times, there is no arguing that the Cowboys grossly overpaid for his services. In addition to his awful PFF grade, Carr has yet to earn a spot on an All-Pro team or Pro Bowl roster. Don't be surprised if 2015 is the 29-year-old cornerback's last season in Dallas.
3.  Colin Kaepernick, quarterback, San Francisco 49ers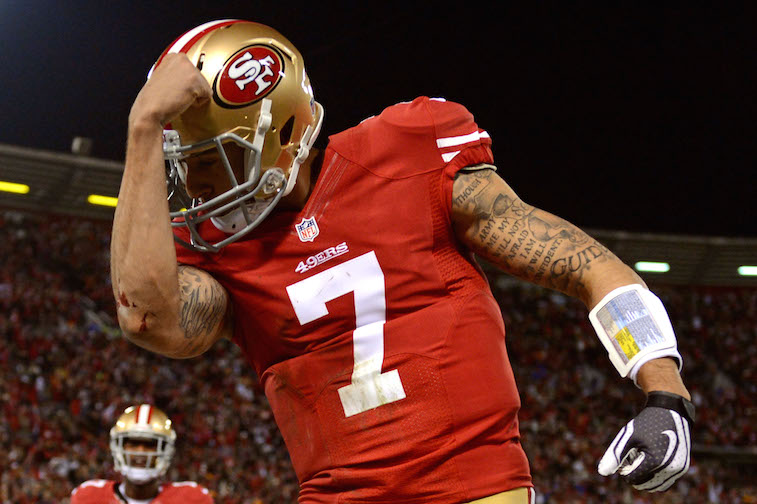 PFF Grade:

  -10.1

PFF Position Ranking:

  28

2015 Salary Cap Hit:

  $15.27 million
Kaepernick burst onto the NFL scene in 2012 when he led the 49ers to Super Bowl XLVII while filling in for an injured Alex Smith. He followed that up with a solid 2013 season, but noticeably regressed in 2014. Unfortunately for the Niners, his regression occurred almost immediately after he signed a six-year, $114 million contract extension with the team. Now that the 49ers are in full-fledged rebuilding mode, they will be relying on Kaepernick more than ever both on and off the field. Kaep has stepped up his game in the first two weeks, but we still envision the 49ers having a top-10 pick in the 2016 NFL Draft.
4.  Julius Thomas, tight end, Jacksonville Jaguars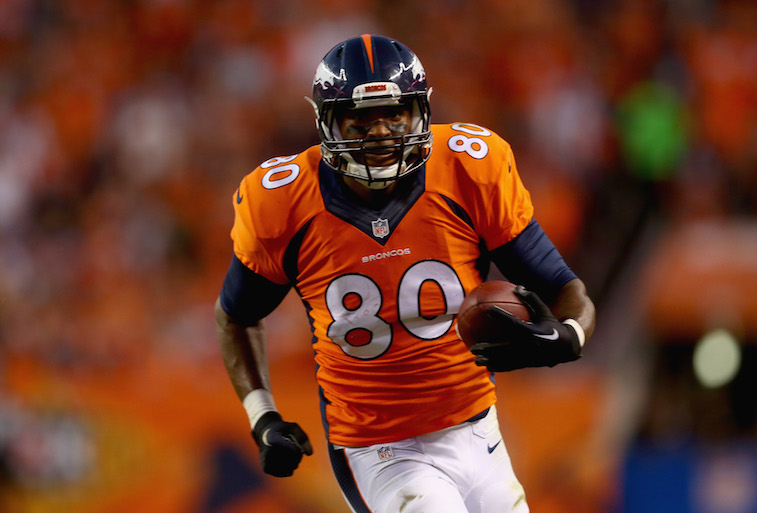 PFF Grade:

  5.4

PFF Position Ranking:

  13

2015 Salary Cap Hit:

  $10.3 million
In an effort to aide the development of quarterback Blake Bortles, the Jaguars spent big money on Thomas during free agency this offseason. In fact, the former college basketball player's cap hit of $10.3 million for the 2015 season is higher than any other tight end in the NFL. In total, Thomas' new contract is worth $46 million over five years. When you look closely at Thomas as a player, you will find a player who is a dynamic pass-catcher, but comes with several red flags, and multiple holes in his game. For starters, if there were an award for being the worst blocking tight end in the league, Thomas would be the clear-cut favorite to take home the crown. Given his below-average blocking prowess, the 27-year-old simply isn't an every-down tight end. There are also questions surrounding the 6-foot-5, 250-pounders toughness and love for the game of football. In his four seasons with the Denver Broncos, Thomas missed a total of 28 regular season games, or on average, seven games per season. There were even times that his Broncos teammates publicly questioned his toughness and desire to play football. Given what we know, we believe that the Jags made a massive mistake in giving Thomas a big money contract.
5.  Byron Maxwell, cornerback, Philadelphia Eagles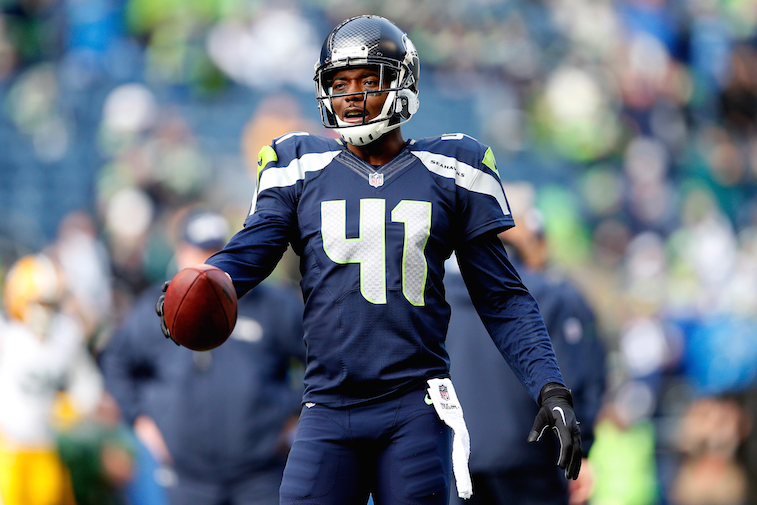 PFF Grade:

  -0.2

PFF Position Ranking:

  45

2015 Salary Cap Hit:

  $8.7 million
Maxwell has 17 career starts under his belt, yet the Philadelphia Eagles thought highly enough of him to sign him to a six-year, $63 million contract during free agency this offseason. With a contract like that, the Eagles are expecting Maxwell to be one of the top cornerbacks in the game. Sure, the 27-year-old is a great athlete, has excellent size for the position, and is a great fit for the Eagles' defense. However, given Maxwell's somewhat incomplete NFL resume, and inability to play in any coverage scheme other than a zone, there was a lot of risk involved for the Eagles when they paid him elite cornerback money. On top of that, the former Clemson Tiger will quickly find out how much easier his job was in Seattle when he had a supporting cast full of All-Pro caliber players. Kudos to Maxwell for getting paid, but we firmly believe he is one of the most overrated players in the league.
All statistics courtesy of Pro-Football-Reference.