5 Most Popular Athletes in the United States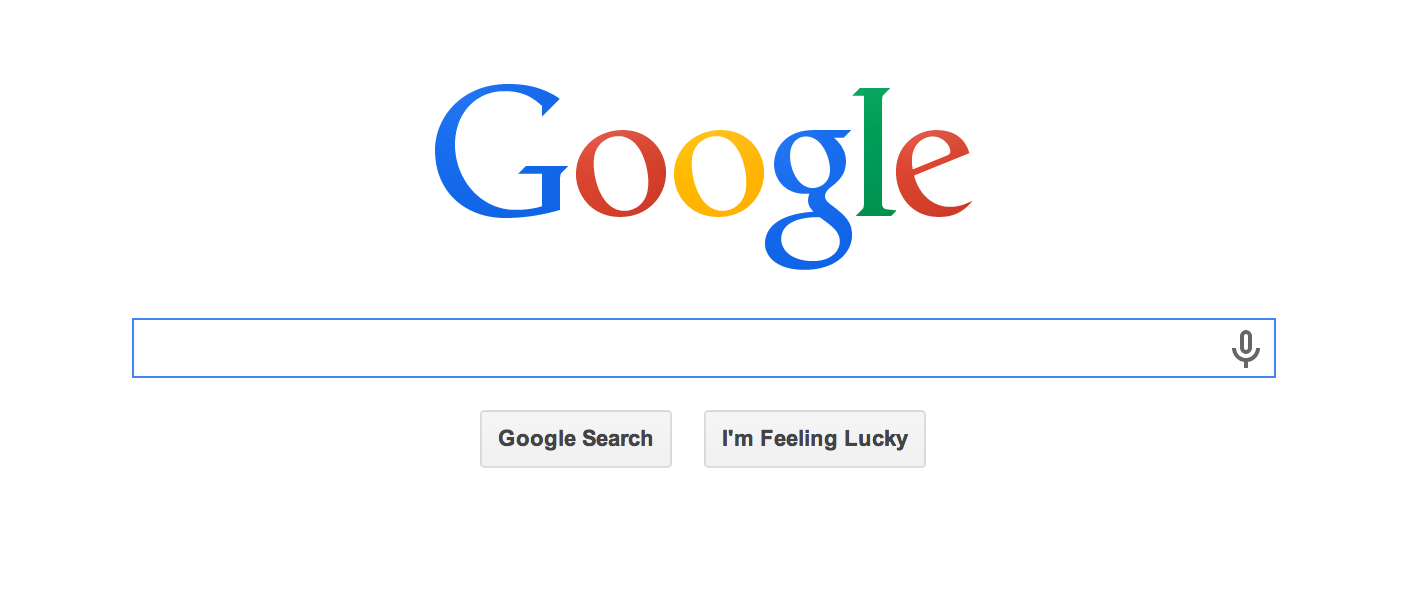 Sports and the Internet were made for each other. Well, sports predate the Internet, but the Internet has simply given a wider voice and viewpoint to the average sports fan. It is the great leveling of fandom. Hours and hours of highlight reels and complete games are a search bar and a couple clicks away, and the average supporter is not reduced to reading newspaper clippings and browsing the sports sections for box scores. It's the democratizing of sports entertainment.
Sports fans like nothing better than categorizing and ordering, so it stands to reason that these same pairings of people would coalesce around figuring out the most popular athletes in the United States. So Besttickets.com, which nominally offer ticket sales to events over the web, researched a little bit of data visualization and figured out the most popular athlete per number of Google searches (whoever is more Google'd is more popular, being the correlation.) The results may surprise you. They also may not.
Read on to check out the five most popular athletes in the United States, as well as more data pulled from the Best Tickets information. It's fairly wild.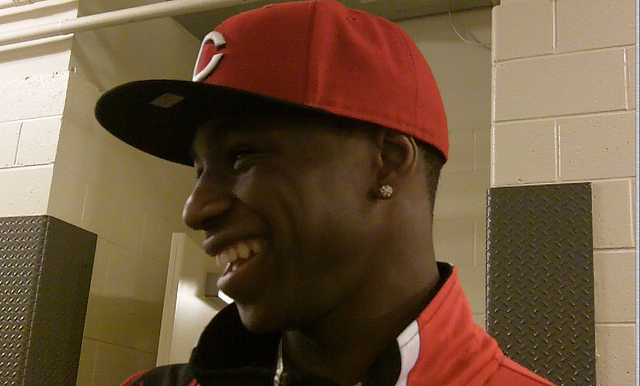 5. Andrew Wiggins – Kentucky, Kansas

That's right, one of the most popular players in the USA hasn't played a minute of professional sports. Andrew Wiggins, the versatile wing who was ordained as either the 1 or 1a of college basketball freshmen before the 2014 had started is a one-and-done that's expected to go in the top 3 of the upcoming NBA Draft. Over his lone season at Kansas, Wiggins averaged 17 points, 5 rebounds, and 1 assist. Not that exciting on the face of it, but NCAA stats are usually misleading — Michael Beasley was a better player in college than Kevin Durant.
Wiggins played for Kansas, so it makes sense that he dominates that state's Googling, but Kentucky? Wiggins wasn't a Wildcat (although maybe he should've been, since Kansas suffered an early defeat to Stanford in March Madness, while Kentucky made it all the way to the Championship Game.) While it's always tricky to assign motive to something as large as a massive data sampling, if there's anything the greater USA knows about Kentucky it's that they take their college basketball very seriously. Sorry Coach Calipari — Wiggins is more famous than your most famous player, who is probably Julius Randle.
So what's the hype around Maple Jordan? He's incredibly athletic while looking vaguely disinterested and doesn't have a great outside shot (he's drawn comparisons to Tracy McGrady.) See for yourself in this highlight reel, and maybe we'll see why Kentucky was so sold on the Wiggs.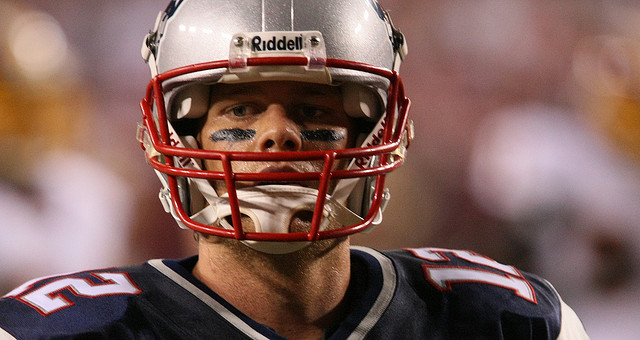 4. Tom Brady – Maine, New Hampshire, Rhode Island, Massachusetts
New England is pretty definitively a football stronghold, and their love of all things Patriots is ubiquitous, regardless of the season or the current state of that team. Well, that's not strictly true — before the Brady/Belichick era and those early '00s Super Bowl wins, the region's relationship to the Pats was decidedly cooler. That's all in the past, though, and ever since Tom Brady's arrival and early success with the New England football team, he's been the 21st century diety of the non-rhotic sports fans.
The 199th pick in the 2000 NFL draft, here's how Brady was described by The Boston Globe: "A pocket passer who will compete for a practice squad spot with the Patriots … Throws a great slant … At almost 6-4, 214 pounds, has some mobility … Platooned with sophomore Drew Henson … Was projected to go in the third round, but dropped quickly."
Not quite an accurate forecast for the UGG-footed, Victoria's Secret husband, passing yards leader that seizes complete and utter control over the emotions of thousands of Gillette Stadium visitors. But, sometimes these things happen.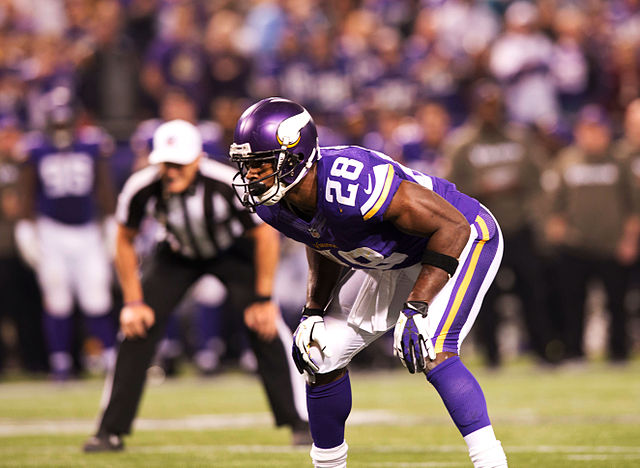 3. Adrian Peterson – North Dakota, South Dakota, Minnesota, Iowa
From Tom Brady in the Northeast to All-Day in the Northwest, Adrian Peterson owns what would rightly be considered a fiefdom in the heart of the center of the United States. Peterson, the best running back in the NFL and the only one who's come close to breaking the single-season rushing record in recent memory — as he fell five yards short barely a year after tearing his ACL — is an absolute joy to watch on the football field.
Speaking of football, in the data provided by BestTicket, football absolutely stomps every other sport when it comes to American Googling. The only state where basketball is more searched than football? New York. Oregon, Oklahoma, and Florida are even when it comes to the two sports, but every other state finds football the most searchable sport. You'll want to remember this for later.
Anyway, Peterson's slaving away on the Minnesota Vikings squad that has relied on him to provide almost all of the offense for almost his entire career. That, in one way, is awesome, because watching Adrian Peterson do his thing is one of the best things in all of football-dom. In another way, it's awful because it would be nice to see him be on the winning side of a playoff game for once. In the meantime, check out some of his highlights from last season.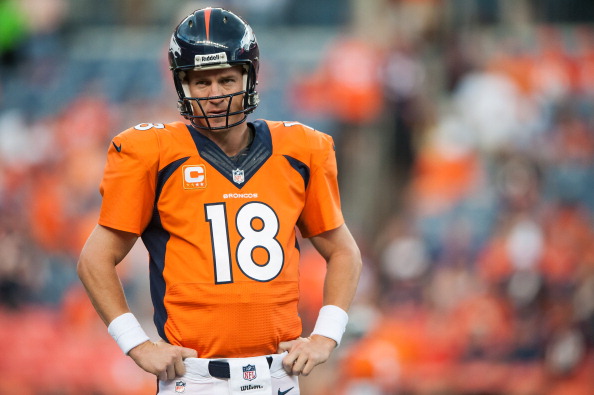 2. Peyton Manning – Montana, Wyoming, Colorado, New Mexico, Indiana, Tennessee
Manning could drive from Canada to Mexico through the states that are really interested in him, and that's before he charters a plane to fly back to Indiana (who still love him enough to see what he's up to on the Internet), hitting up his alma mater on his way to Bonnaroo. He'd be driving a Buick, subsisting entirely on Papa Johns, which he paid for with his MasterCard. The whole thing would be broadcast on DirectTV.
These all make sense, though. Manning was a quarterback for the Tennessee Volunteers, he famously played his way into the national consciousness as a member of the Indianapolis Colts, and the Rockie Mountain region only has one team — the Denver Broncos, where he is now. It makes sense why these places would have a vested interest in Manning's goings-on, even if his college exploits should probably be colored in sepia (the guy is nearly 40.)
He can still play pretty well for an old-timer, though. The Broncos made history at the Super Bowl last year with the best offense in the annals of the NFL. Here's some of his best moments from his record breaking year. He broke all of the records. Every single one.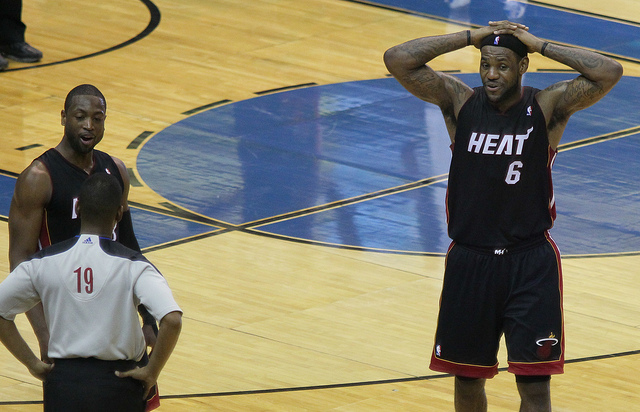 1. LeBron James – Alaska, New York, Oregon, Idaho, Utah, Arizona, Nebraska, Missouri, Arkansas, Louisiana, Mississippi, Florida, Alabama, Georgia, South Carolina, North Carolina, Virginia, Delaware, New Jersey, New York, Pennsylvania, Connecticut, Michigan, Ohio

Even Peyton Manning can't compete with LeBron James, who crushes everyone. Here's the chart. It's undeniable. King James might have taken on that moniker back before he deserved it, but when it comes to being looked up on the Internet, LeBron's the biggest around.
Some other cool takeaways from the data: the most searched for positions across all major U.S. sports are (in descending order) "quarterback, point guard, small forward, shooting guard, running back, basketball center, power forward, wide receiver, 1st base, and center (hockey.)" Also, Tiger Woods and Floyd Mayweather are the only two athletes who don't compete in team sports to conquer a state — Vermont and Las Vegas, respectively, and maybe not unsurprisingly.  The full blog post (as well as a download of the raw data) can be found here.