5 Most Surprising Players in Round One of the 2016 NBA Playoffs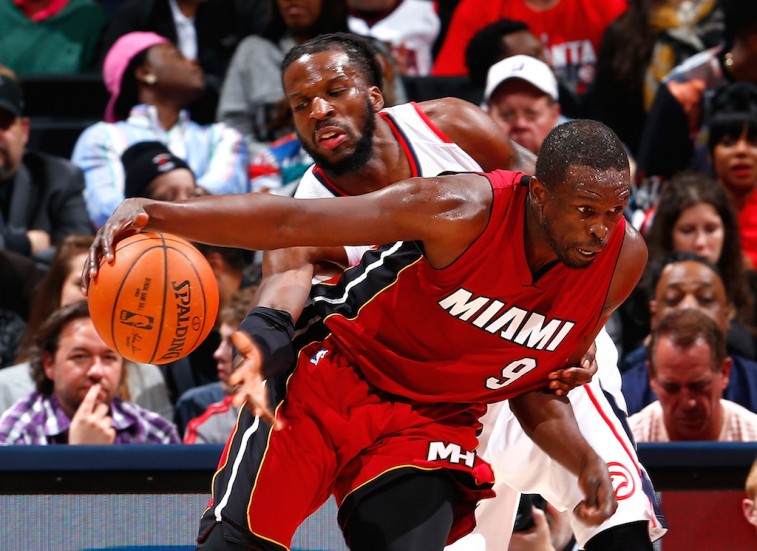 The 2016 NBA Playoffs have been filled with entertainment, craziness, and surprises. With Stephen Curry, Chris Paul, and Blake Griffin all expected to sit out for extended periods, it now falls on the shoulders of their teammates to step up and push these talented Western Conference teams through the postseason.
While you can still make a strong argument for the Golden State Warriors making it to the 2016 NBA Finals to face the Cleveland Cavaliers, it's definitely not a sure thing at this point. One of the key reasons is because we've seen a few unexpected players step up. Here, we check out the most surprising players of the NBA playoffs to this point.
1. Luol Deng, Miami Heat
Luol Deng started off the playoffs with a bang, scoring 31 points in his first game on 11-of-13 shooting with seven rebounds. He helped lead a dominate performance in Game 1 against the Charlotte Hornets, and while this series is now 2-2, he's still put together some strong play.
With Chris Bosh still sidelined, Deng has been called upon to do some heavy lifting. In this series so far, he's averaged 20.3 points, seven rebounds, and 1.8 assists per game. It'll be interesting to see if he can keep it going, as he cooled off a bit in Game 4, scoring just 15 points on 4-of-14 shooting, but still grabbing seven boards.
2. Jonas Jerebko, Boston Celtics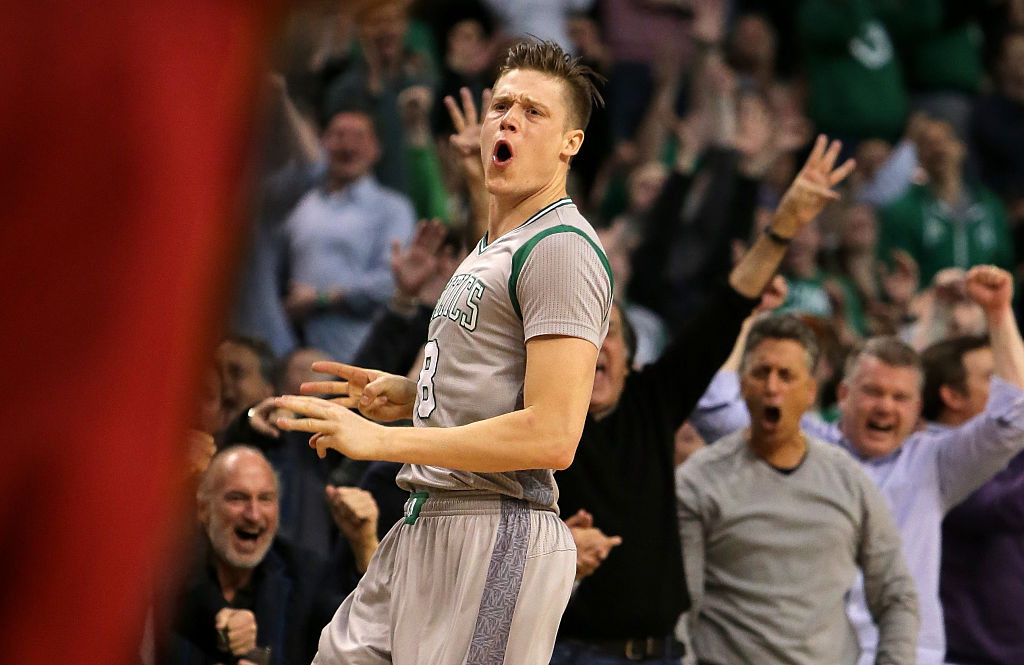 It took two games for Jonas Jerebko's minutes to really see a bump, but he went from 17 and 20 minutes in the first two games, up to 37 and 31 in the next two. The result? Back-to-back victories for the Celtics. In those two games where Jerebko saw extended run, he posted lines of 11 points, 12 rebounds, four assists, and one block (Game 3), then 16 points, 10 rebounds, and one assist (Game 4).
After seeing the 29-year-old average just 4.4 points and 3.7 rebounds during the regular season, it was more than a bit surprising to see him post these type of numbers in the postseason against the tough Atlanta Hawks.
3. Raymond Felton, Dallas Mavericks
While the Mavericks have bowed out to the Oklahoma City Thunder in round one, it's not due to lack of effort from Raymond Felton. The competitor — who averaged just 9.5 points, 3.6 assists, and 3.2 rebounds per game during the regular season — played big minutes due to injuries on the Mavericks' roster.
After the five-game series came to a close, Felton had averaged 34.4 minutes, 15 points, 4.6 assists, 4.6 rebounds, and 1.2 steals per game. This includes a rough Game 1, in which he scored just seven points with three rebounds and two assists, while the Mavericks lost 108-70. Felton posted double-double's in two of the five games; obviously one of the more surprising single-series performances in these playoffs.
4. Mason Plumlee, Portland Trail Blazers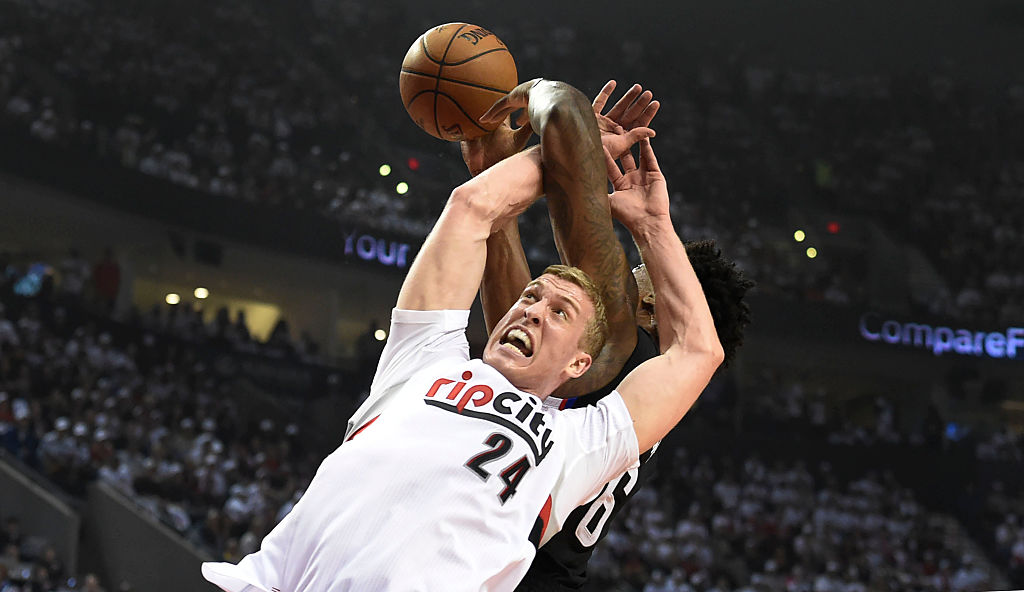 There's no way to sum up what Mason Plumlee has truly meant for the Trail Blazers to this point. Through four games, the Blazers were able to even up the series 2-2 — and it's been largely due to the extended run that Plumlee has received, as well as his strong play.
Plumlee is a player who understands that his scoring is what Portland needs, but it's really everything else. After Game 1, Plumlee saw his minutes go from 19 to 30-plus. Over those last three games, Plumlee posted the following lines:
Game 2: 17 points, 10 rebounds, seven assists, two steals, one block
Game 3: Six points, 21 rebounds, nine assists, one steal
Game 4: Two points, 14 rebounds, 10 assists, three blocks
Yes, you read that correctly. Not only did Plumlee have a double-double without points in Game 4, but he nearly did it in Game 3 as well, pulling down 21 rebounds in the process. While Damian Lillard and C.J. McCollum do the heavy scoring, Plumlee's doing the dirty work, and it's paying off for his team.
5. Evan Turner, Boston Celtics
While Evan Turner's numbers have improved in the postseason compared to the regular season, it's been more about how he's stepped up after the injury to Avery Bradley. Turner has increased his points, rebounds and assists this postseason, while filling up the box score basically every night.
He has averages of 14.2 points, 5.4 rebounds, 4.6 assists, 1.6 steals, and 1.2 blocks per game. Best of all, he's done it while playing an average of 35.4 minutes per game. Turner has definitely earned the trust of his coach and teammates at this point.
Statistics courtesy of ESPN.com and Basketball-Reference.com.