5 NBA Logos Redesigned as Each Team's Greatest Player of All Time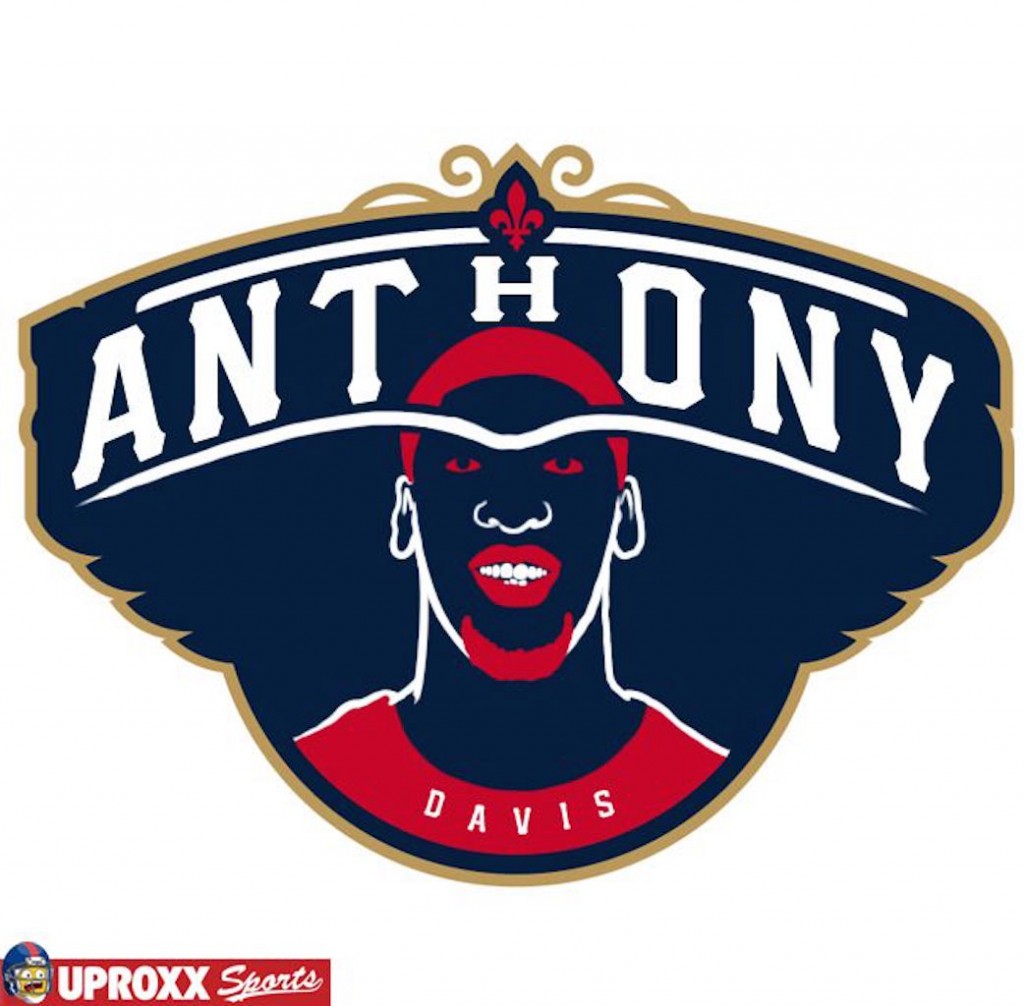 If you want to start a conversation — or stir up some controversy — with NBA fans, try getting into a debate about the greatest players of all time. As objective as a person will try to be when this subject is broached, ultimately, opinion and emotions will take over. One can't help but be subjective. And in a way, the same thing can be said when trying to connect NBA teams to the best players who ever wore that particular franchise's uniform.
While you may think this is a tough conversation to have, imagine trying to actually "illustrate" your point. Which is exactly what artist Dave Rappoccio of Uproxx Sports did when he decided to "Redesign Every NBA Logo As Each Team's All-Time Best Player." If you wonder where you've heard Rappoccio's name before, we'll remind you that he's the same guy who took over NFL team logos with Donald Trump's face.
Suffice to say, this guy has a knack for the creative. As much as we love all of these redesigns, some managed to grab our attention more than others. These five in particular proved to be the ultimate slam dunk.
1. Charlotte Hornets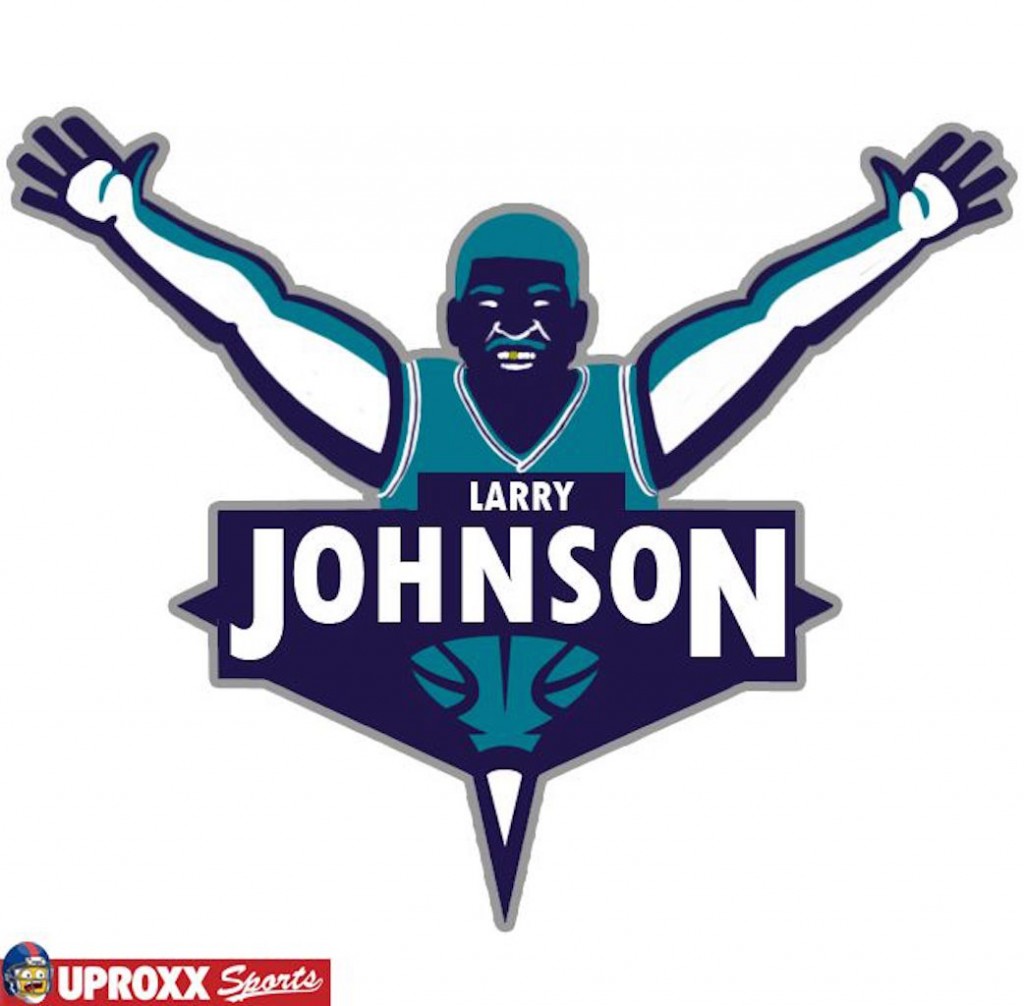 Rappoccio was well aware that when it came to representing the Charlotte Hornets he had plenty of individuals at his disposal. Ultimately, however, he went with two-time All-Star Larry Johnson. And we love it.
During his five seasons with the Hornets, the former Runnin' Rebel shot 49.6% from the field while averaging 19.6 points and 9.2 rebounds per game. Throw in the fact that this image of Johnson sporting the stinger incorporates the player's famous gold tooth, and we think this is a redesign worthy of both the Charlotte Hornets and the one and only Grandmama.
2. Utah Jazz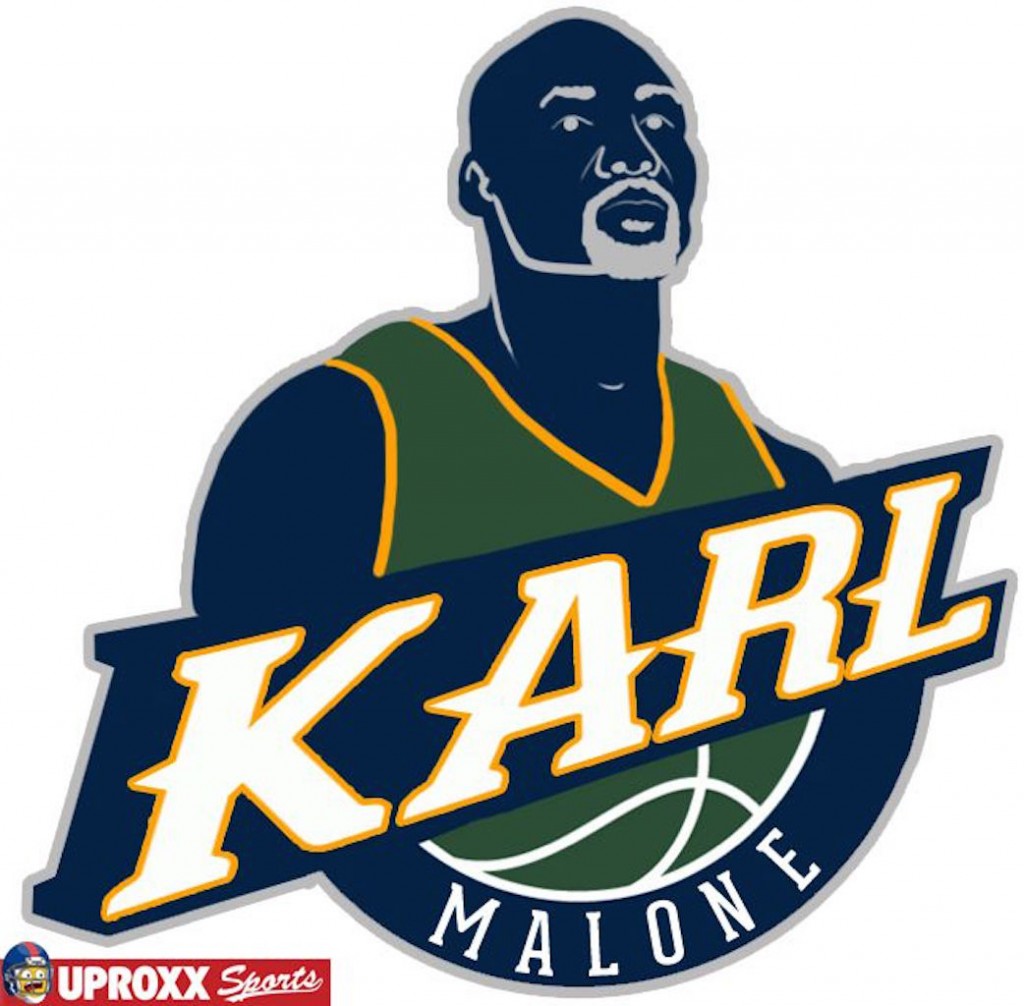 For those of you familiar with the Utah Jazz's current logo, you know "mountains" are a major feature of the design. Which is why using Karl Malone makes perfect sense. Because at 6-foot-9 and 250 pounds of rock-solid beast, the Mailman himself was a mountain of a man.
Also, he spent 18 seasons with the Jazz, while averaging 25.4 points and and 10.2 rebounds a night in the process. As you can see, this works on many levels. It's no wonder we dig it so much.
3. San Antonio Spurs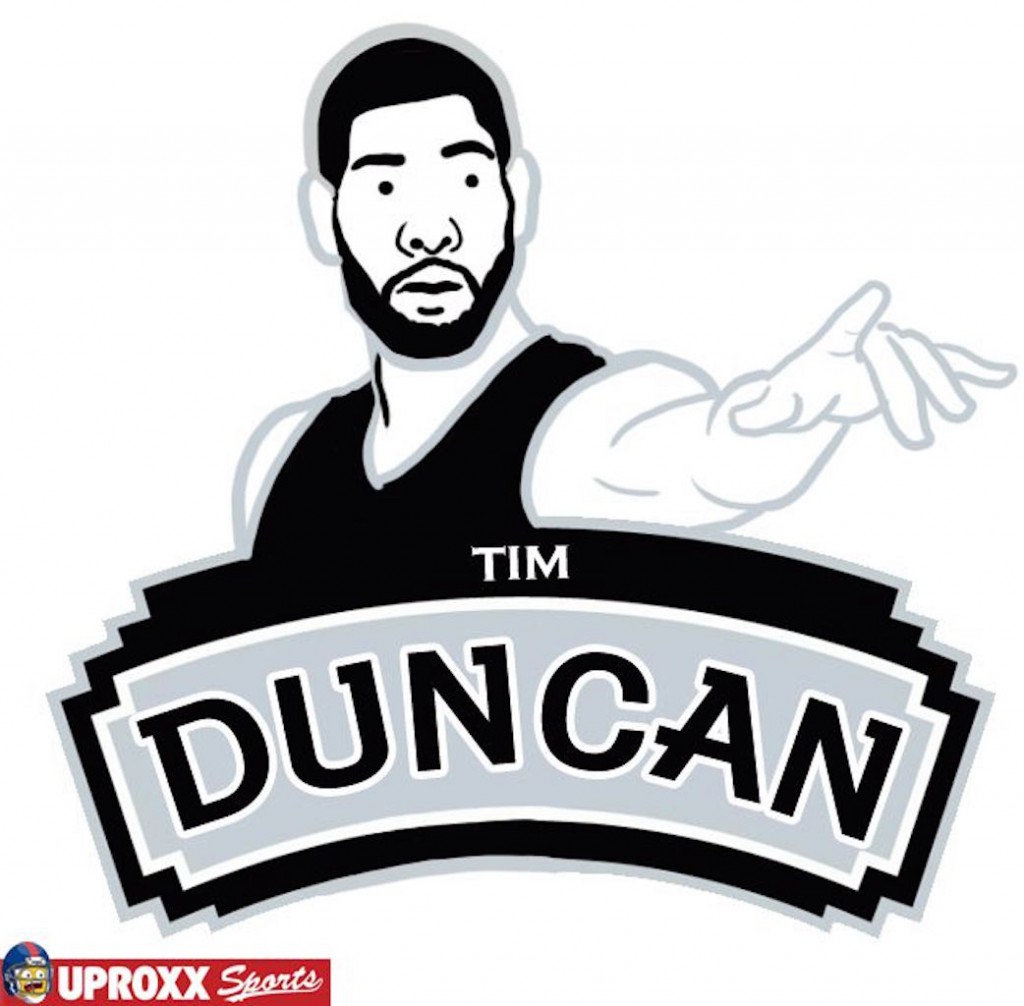 Like Tim Duncan's whole career with the San Antonio Spurs, this redesign is excellent because of its simplicity and focus on the fundamentals. Some may look at this and call it "boring," but there is nothing boring about averaging 19.2 points and 10.9 rebounds per game, making 15 All-Star appearances, and winning five NBA titles. We're with Rappoccio. When it comes to Old Man Riverwalk, you better show some respect.
4. Minnesota Timberwolves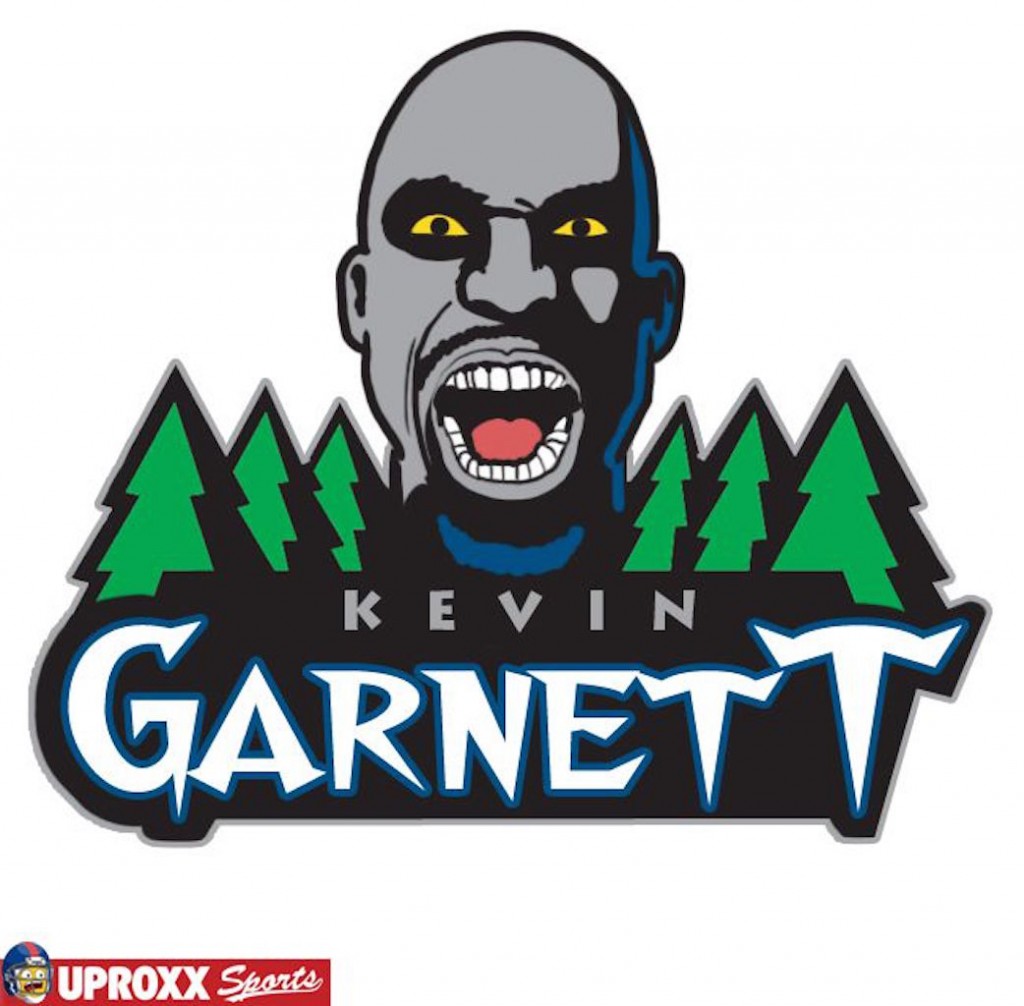 Kevin Garnett is the Minnesota Timberwolves. When The Big Ticket retires, this should be the team's new logo. Seriously, even when he was winning a championship as a member of the Boston Celtics, we still looked at him as the face of that franchise. He just meant that much to the Wolves organization.
Then again, perhaps that says more about this organization than anything else. We'll leave that conversation for another day. Just kidding. We can't help ourselves. Sorry, Minnesota fans.
5. Boston Celtics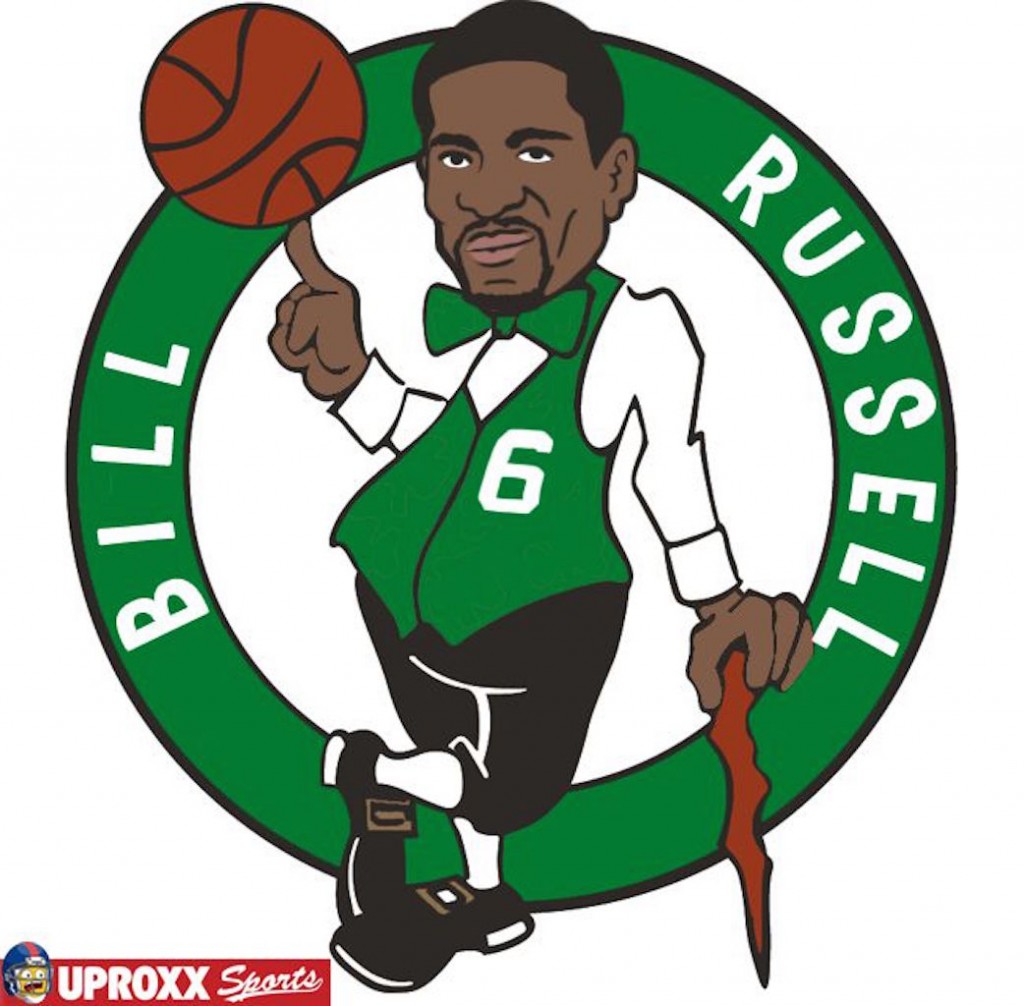 If you're among those who believe Larry Bird should represent the Boston Celtics, we totally get it. The Hick from French Lick was the real deal. However, we think Bill Russell as the leprechaun is too good to pass up.
Plus, the Hall of Fame center also averaged 15.1 points and 22.5 rebounds a game for his career, was a 12-time All-Star, and took home 11 NBA championships. So, yeah, case closed.
Statistics courtesy of Basketball-Reference and Uproxx Sports.