5 NBA Players Jordan Could Target to Stop LeBron James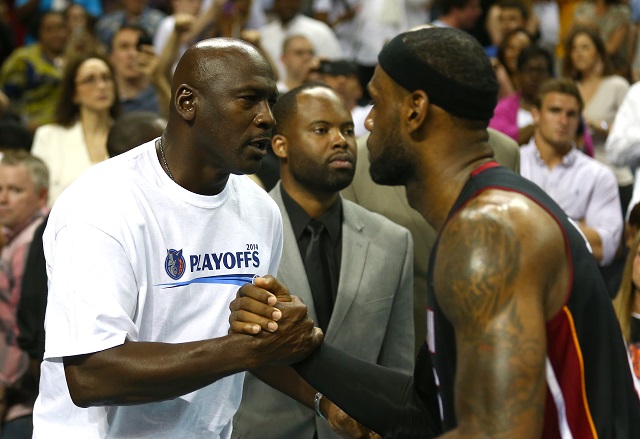 Micheal Jordan, owner of the Charlotte Hornets, wants a seventh championship ring. He has six already, all with the Chicago Bulls, part of the backbone behind his ability to make the assertion that he is, at worst, just one of a handful of the greatest basketball players of all time, rather than 1A, 1B, or 1C — depending on how you feel about Wilt Chamberlain and Bill Russell, his only real competition in that regard — but Jordan's desire for a ring as an owner, like everything else to do with His Airness's competitive nature, is unsurpassed. And Jordan is all too aware that for the Hornets, the Eastern Conference team formerly known as the Bobcats, any route to an NBA title is going to have to go through LeBron James and the Cleveland Cavaliers. That's why Jordan went out and signed Lance Stephenson away from Indiana.
"We need someone that can compete against LeBron, simple as that," Jordan told ESPN. "I don't know if the antics were one of those things, but the thing was 'I love the way you competed against LeBron' and to me that's a plus. If you only get out of the East, you want to get past Cleveland — at the time it was Miami — you've got to beat LeBron, so we're willing to take a gamble with you if you're willing to take a gamble with us."
The antics, by the way, are a reference to the ear blowing, which was hilarious at the time, is still hilarious to this day, and if you ever meet anyone who doesn't think it's hilarious you should remind them that this is a children's game and to act accordingly. Anyway, here's five players that Jordan could go after if he really wants to shut down LeBron James.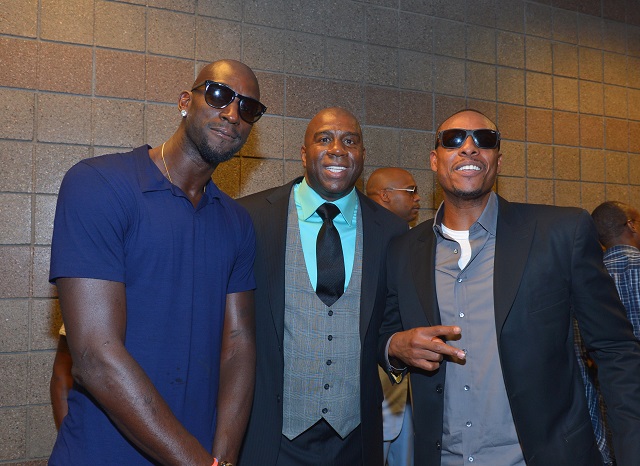 The honorable mentions: Kevin Garnett and Paul Pierce
Full disclosure: We're not suggesting that Jordan go out and hire The Truth and The Big Ticket for their basketball acumen, great as it was. No, we're giving these two former Celtics the nod here because they spent the second half of the '00s tormenting LeBron James, verbally, emotionally, and as well as in the game of basketball. Their skills may have eroded from their previous high points, but we're positive that their heckling is still first rate. Imagine if Jordan hired them as Hornets consultants, giving them the opportunity to go full Statler and Waldorf every time the Cavaliers came to town. It would be glorious.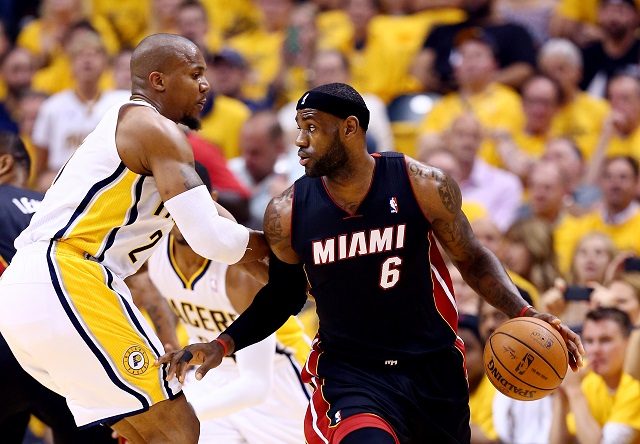 5. David West, Indiana Pacers
While each member of the Pacers' three best players from last year — that'd be Stephenson, West, and Paul George — match up well against LeBron James, we've got West ranked below some of the other options because he's a Power Forward through and through. What does that mean? Well, if James was to evolve his game into the mold of Karl Malone (or David West, actually), put on more muscle and decided to bang down low, West would be a great choice. If James decides to stay on the wing, which is what's reported to be happening in Cleveland, West isn't the best choice: He's just not fast enough.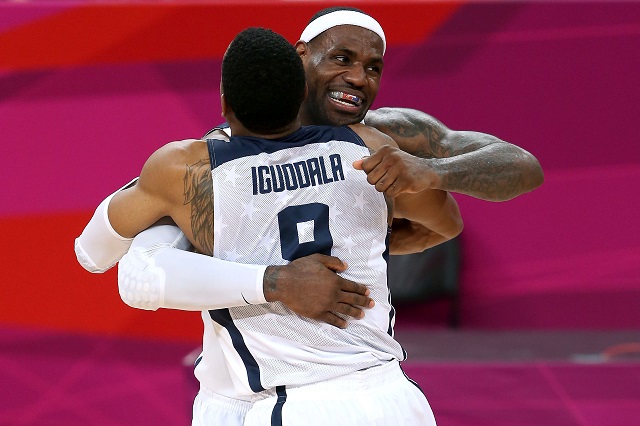 4. Andre Iguodala, Golden State Warriors
Likewise, if James stays small and perimeter oriented, then he's basically a slightly larger version of defensive ace Andre Iguodala anyway. Both players share a similar play style — something that isn't emphasized very often because they're rarely crossing paths, especially now that Iggy is playing the point forward in Golden State and coming off of the bench, but Iggy's always done a good job on James for the most part.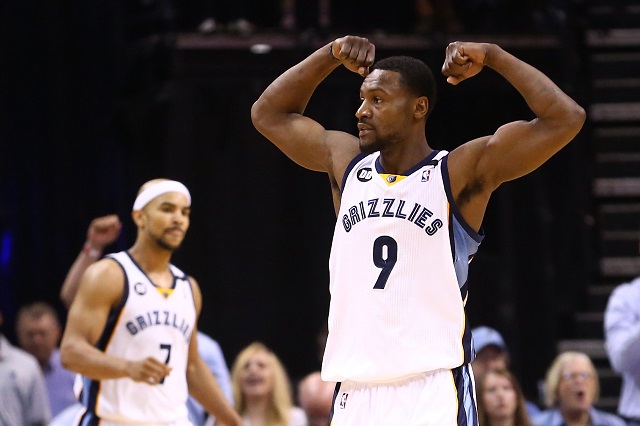 3. Tony Allen, Memphis Grizzlies
We'd be remiss if we didn't point out that there's no better wing defender in the NBA than Tony Allen, even at the ripe old age of 32. Allen, who is the personification of the Memphis Grizzlies' league-leading defense, affectionately dubbed "Grit and Grind" by fans (and the team's marketing squad). Like Iggy, Tony's going to have a better time guarding LeBron on the wing, owing to the size difference between the two, but there's really no one better suited for the job than Allen.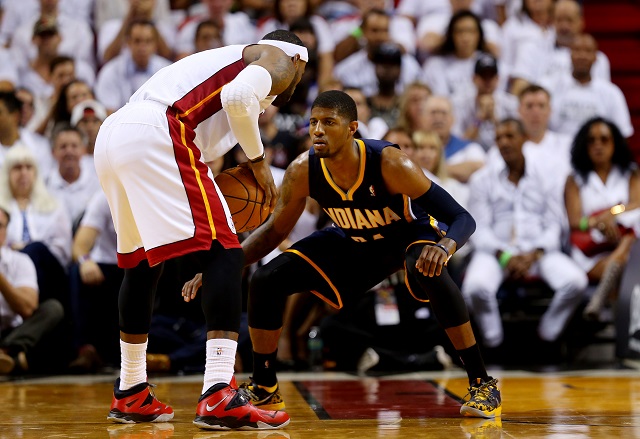 2. Paul George, Indiana Pacers
Obviously no one knows how Paul George is going to perform when he makes it back into the NBA — he's missing the entire season after a gruesome leg injury suffered during a FIBA friendly — but the 23-year-old was well on the way to earning the rumblings of superstar status on both ends of the court for good reason, and with a solid recovery he'll be worth every cent of his max deal.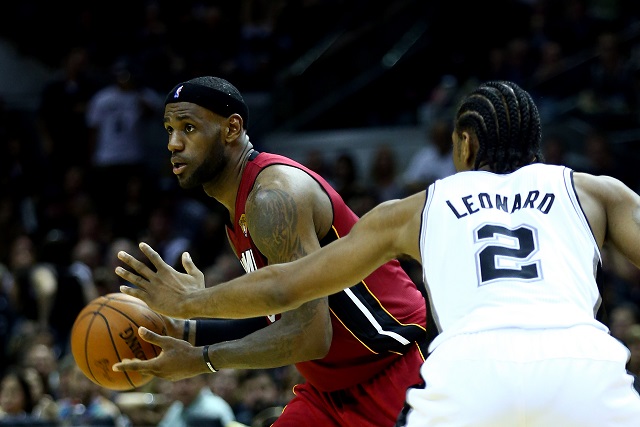 1. Kawhi Leonard, San Antonio Spurs
If you're looking for a LeBron stopper, though, results have to come first. While we're not going to pin the entirety of San Antonio's success on the 2014 NBA Finals MVP, we'd like to point out that he was the guy responsible for shutting down Miami's best player. With some serious help from an All Time Great and a pair of Hall of Famers, of course. And a tremendous coach. That said, Leonard's a tremendous defender, and that's the reason he was able to see floor time for the Spurs in the first place.