5 NBA Players Who Died in 2015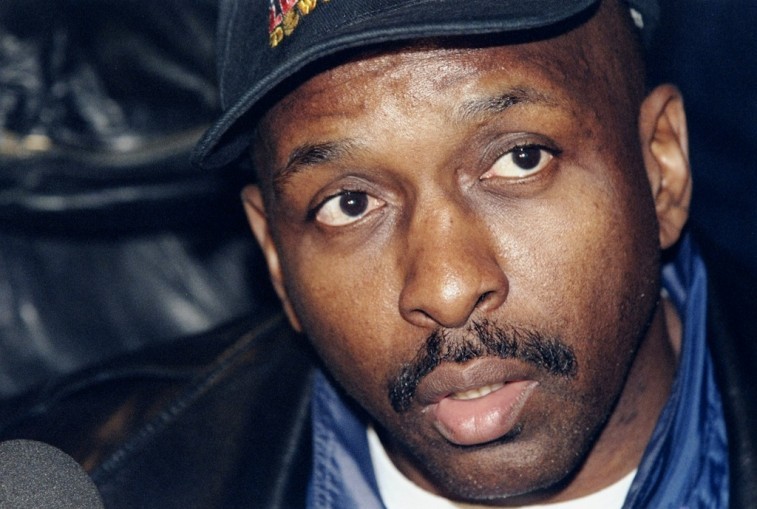 Each year involves the difficult task of saying a final goodbye to some of the world's greatest and most impactful professional athletes. In 2015, we saw many notable former NBA players pass away; all had a tremendous influence on the league and those who came after them. Here are five NBA players who died last year.
1. Moses Malone
Moses Malone had an extremely productive career that spanned 19 years in the NBA. He averaged 20.6 points, 12.2 rebounds, and 1.3 blocks, and he received 12 All-Star Game selections, three NBA MVPs, an NBA title, an NBA Finals MVP, an ABA All-Star, four All-NBA First Team selections, four All-NBA Second Team nods, one NBA All-Defensive First Team selection, and an NBA All-Defensive Second Team selection.
Malone also led the league in rebounding six times, was named to the NBA's 50th Anniversary All-Time Team and ABA All-Time Team, had his No. 24 jersey retired by the Houston Rockets, and was inducted to the Naismith Memorial Basketball Hall of Fame in 2001 (his first year of eligibility). Combining his ABA and NBA statistics, Malone ranks seventh all-time in career points (29,580) and third in total rebounds (17,834). He played for the Utah Stars and Spirits of St. Louis in his two seasons in the ABA.
In the NBA, he played for the Buffalo Braves, Houston Rockets, Philadelphia 76ers, Washington Bullets, Atlanta Hawks, Milwaukee Bucks, and San Antonio Spurs. Malone was nicknamed the "Chairman of the Boards" for his rebounding prowess, but he was also a prolific scorer, averaging 20-plus points for 11 straight seasons while averaging a double-double in 14 consecutive seasons. On September 13, the 60-year-old died in his sleep due to cardiovascular disease.
2. Darryl Dawkins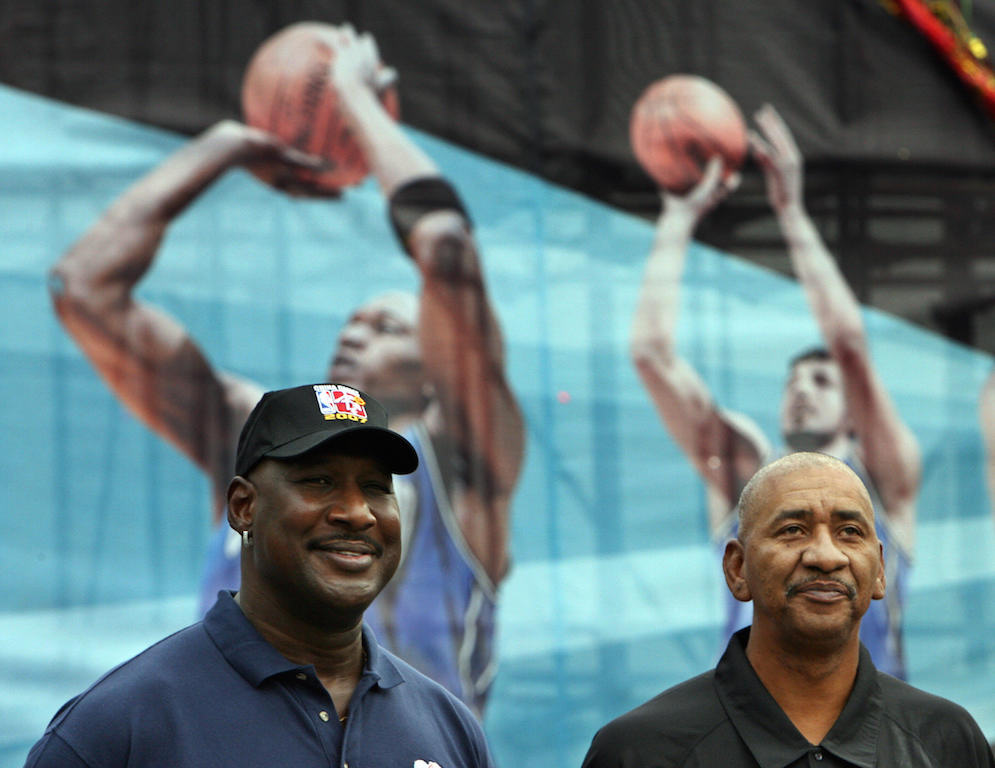 Legendary music artist Stevie Wonder dubbed Darryl Dawkins "Chocolate Thunder" for his thunderous dunking, which led to the NBA adopting breakaway rims due to Dawkins' shattering the backboard on two different occasions in 1979. Beyond his dunking ability, Dawkins was a productive player, averaging 12.0 points, 6.1 rebounds, and 1.4 blocks over his 14-year NBA career while playing for the Philadelphia 76ers, New Jersey Nets, Detroit Pistons, and Utah Jazz.
He averaged double figures in scoring nine times in his 14 years in the NBA and his 57.2 field goal percentage is the seventh best in NBA history. Dawkins also holds the single-season record of 386 personal fouls. He played in NBA Finals three times as a member of the 76ers and was the first player out of high school to be selected in the first round of the NBA Draft. Following his NBA days, he had a brief stint with the Harlem Globetrotters, which only boosted his popularity in the basketball community.
All in all, he was most revered for his colorful personality, which extended off the court far beyond the numerous names that he gave his dunks such as "Look Out Below," the "Yo-Mama," and the "Rim Wrecker." On August 27, the 58-year-old had a heart attack and passed away.
3. Earl Lloyd
Earl Lloyd had arguably the greatest impact on the NBA, as he was the first black player to compete in the league (in 1950 for the Washington Capitols). "The Big Cat" was actually one of three black players to enter the NBA at the same time; it was a matter of his team playing prior to the other two players' teams. The Capitols folded after one season and Lloyd fought in the Korean War before returning to the league, where he was picked up by the Syracuse Nationals.
Lloyd spent six seasons with Syracuse, where he and Jim Tucker became the first black players to play on a championship team. He finished his career with two seasons with the Detroit Pistons before retiring in 1961. At the time of his retirement, his 4,682 career points ranked 43rd in league history.
Following the conclusion of his career, Lloyd was the first black assistant coach (1968-70) and second African-American head coach (1971-72) for the Pistons. He was inducted into the Naismith Memorial Basketball Hall of Fame as a contributor who helped open the doors for the thousands of African Americans after him. On February 26, Lloyd died at the age of 86.
4. Dean Smith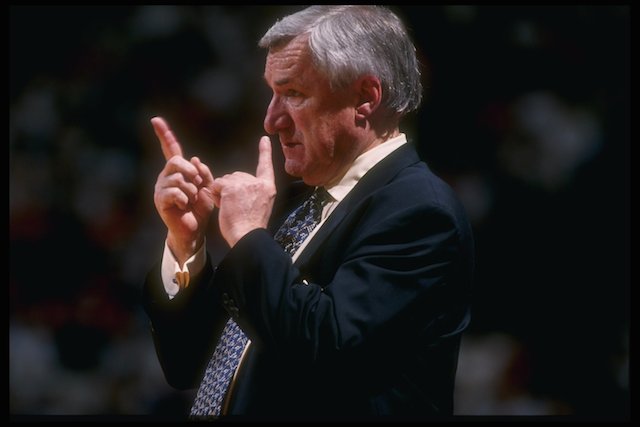 Although Dean Smith wasn't an NBA player, he vastly impacted the game of basketball at both the collegiate and professional levels during his long, successful tenure as the University of North Carolina's head coach, where he produced many NBA players including arguably the best player in NBA history, Michael Jordan. Smith also coached other NBA greats such as Bob Mcadoo, James Worthy, Rasheed Wallace, Jerry Stackhouse, Antawn Jamison, Vince Carter, Kenny Smith, and Brad Daugherty.
Many regarded Smith as the best college basketball coach of all time, as he coached North Carolina from 1961 through 1997, leading the school to 13 ACC tournament championships, 11 Final Four appearances, five national title games, and two NCAA championships (1982 and 1993). North Carolina also won at least 20 games in each of his final 27 seasons and made 23 consecutive appearances in the NCAA tournament.
Smith retired as college basketball's all-time winningest coach with 879 victories. He also won an Olympic gold medal in 1976 and was inducted into basketball's Hall of Fame. Following knee replacement surgery in December 2007, Smith suffered neurological complications that began to affect his memory, further developing into dementia. At the age of 83, he died in his sleep at his home in Chapel Hill, N.C. on February 7, 2015.
5. Anthony Mason
Anthony Mason built an extremely productive NBA career after being selected in the third round of the 1988 NBA Draft. He played 13 years in the league for the New Jersey Nets, Denver Nuggets, New York Knicks, Charlotte Hornets, Miami Heat, and Milwaukee Bucks, averaging 10.9 points and 8.3 rebounds over his career. Mason reached the NBA Finals in 1994 and won the Sixth Man of the Year award the following season.
Mason was traded to the Hornets in 1996, where he had the best season of his career, averaging career-highs in minutes played (43.1), points (16.2), rebounds (11.4), and assists (5.7) — and he also recorded four triple-doubles. He earned his only All-NBA Third Team selection and NBA All-Defensive Second Team during his four-year tenure with the organization. Mason had his first and only All-Star Game appearance in his lone campaign with the Heat, and played his last two years with the Bucks before he waived.
In the last couple years of his life, Mason experienced major health problems, which came to a head with a massive heart attack in February 2015. He was diagnosed with congestive heart failure and underwent multiple heart surgeries, but he succumbed to the condition on February 28 in Manhattan, N.Y. at the age of 48. We'll always remember Mason and these other legendary contributors to the game of basketball.