5 NBA Players Who Have Made Great Strides This Season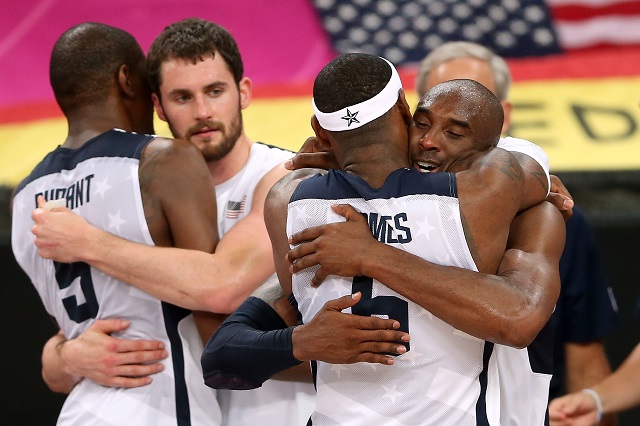 NBA basketball is all about the "eye test." Not everyone can pass it, and make no mistake, you can't fake it. If you're not good enough to play at the highest level, you will be exposed — it's that simple. However, for those talented enough to play among the world's best, they will earn acknowledgment from their peers. For, as the saying goes, "Game recognize game."
Many of the same talented individuals are garnering headlines during this NBA season. However, there are a few familiar faces who have started to take their game to the next level. While they might not fall into the "elite" category just yet, they're certainly heading that way. In our humble opinion, here are five NBA players who fall into this category. All statistics are from Basketball-Reference.com and ESPN.com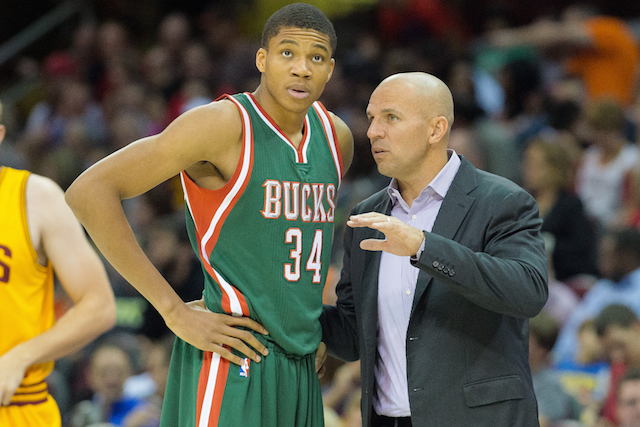 1. Giannis Antetokounmpo, shooting guard, Milwaukee Bucks
2014 statistics: 12.0 PPG, 5.9 RPG, 2.1 APG
You'll probably have trouble pronouncing this superstar's name, but make no mistake, the "Greek Freak" has game. Giannis Antetokounmpo doesn't have eye-popping numbers, but his potential is off the charts.
Considering this only his second season in the NBA, the Milwaukee Buck has already shown vast improvements from his rookie campaign. Antetokounmpo is averaging nearly twice as many points as last season, shooting 50.5% from the field, and has increased his free-throw percentage from 68.3% to 73.1%. Plus, he can do this! You just can't teach length.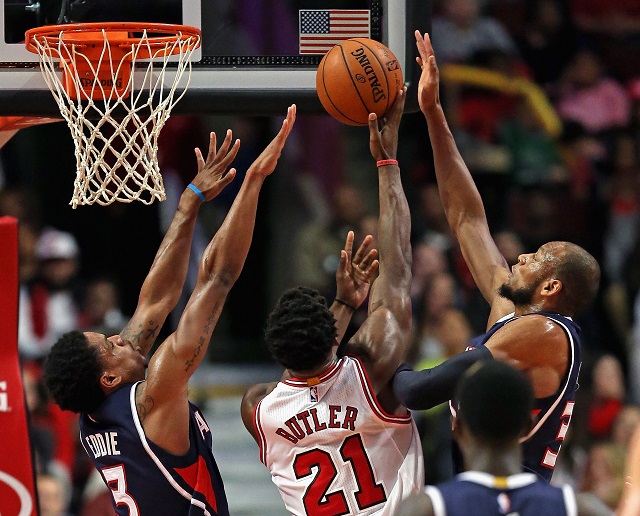 2. Jimmy Butler, shooting guard, Chicago Bulls
2014 statistics: 21.7 PPG, 6.1 RPG, 3.2 APG
The Chicago Bulls are supposed to be Derrick Rose's team, but that hasn't kept third-year shooting guard Jimmy Butler from making his presence known. And come next summer, he should reap the rewards.
Butler, drafted 30th in 2011 out of Marquette, has become an integral part of the Bull's offensive game plan. His improvement in nearly every offensive category — he leads the team in scoring — has certainly made the team less reliant on Rose. This is huge, considering Rose is constantly battling injuries.
But Butler has also proved his worth on the defensive end. His 6-foot-7 frame makes him a terrorizing perimeter defender, and he is an absolute matchup nightmare. The rest of the league has definitely taken notice.
3. Kyle Lowry, point guard, Toronto Raptors
2014 statistics: 20.7 PPG, 4.8 RPG, 7.7 APG
After a breakout season last year, the Toronto Raptors signed Kyle Lowry to a much-deserved extension. The contract was substantial, at $48 million over four years. With that kind of money, there is an expectation to deliver. Lowry knew he was worth the cash, and his play this season has backed up that confidence.
Lowry has performed at a very high level so far this season, and he is even garnering early MVP consideration. Not bad for the eight-year pro out of Villanova. What's made Lowry's season even more impressive is the effect it's had on the rest of the team. Currently, the Toronto Raptors sit atop the Eastern Conference standings with a 24-8 record and are looking like a legitimate contender. With Lowry running the point, things could stay pretty in Toronto for years to come.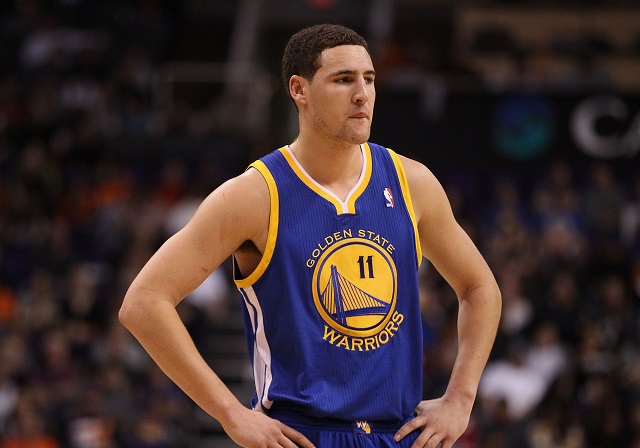 4. Klay Thompson, shooting guard, Golden State Warriors
2014 statistics: 21.1 PPG, 3.6 RPG, 3.3 APG
At 25-5, the Golden State Warriors have the best record in the NBA. Much of the credit for their hot start goes to their deadly accurate, sharp-shooting point guard (and phenom) Steph Curry. And rightfully so. However, their success can also be attributed in part to continuity — which is why the Warriors refused to trade for stud Kevin Love if it meant including shooting guard Klay Thompson in the deal. They truly believed in this kid, as evidenced by his new four-year, $70 million contract. He has made Golden State look very smart.
Thompson broke out during the 2014 FIBA World Cup, and that performance has carried over into the NBA season. His outstanding numbers are all career highs, but what has to be more exciting for the Golden State faithful is the confidence Thompson is showing. His shot is still as lethal as it's ever been, but Thompson has been a lot more willing to attack the rim. His game is certainly evolving, and that spells trouble for the rest of the NBA. Curry might be the face of the franchise, but it's Thompson who's providing that little extra splash.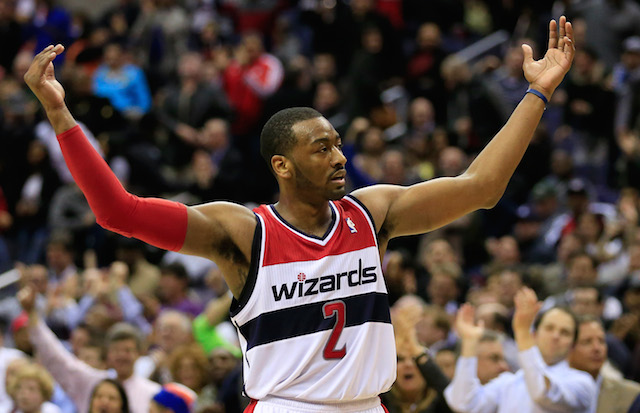 5. John Wall, point guard, Washington Wizards
2014 statistics: 17.4 PPG, 4.6 RPG, 10.3 APG
Point guard is considered by many to be the deepest position in basketball. In this day and age in the NBA, if you lack a talented and athletic facilitator, then your team is likely going to have trouble competing. Luckily for this year's Washington Wizards, John Wall has become the type of point guard capable of propelling his team to greatness. This team is legit, and it all starts with him.
When Wall entered the league five years ago as the first overall pick out of the University of Kentucky, everyone knew he was a gifted athlete and natural scorer. He had all the tools necessary to be a force at the professional level, but few were certain if he could become a great point guard. Well, if this season is any indication, by averaging a little over 10 assists per game, Wall is on his way to becoming one of the best in the game. His scoring may be down, but he has the Wizards sitting in third place in the Eastern Conference at 22-9. Wall is having a career year.