10 NBA Players Whose Careers Ended Way Too Soon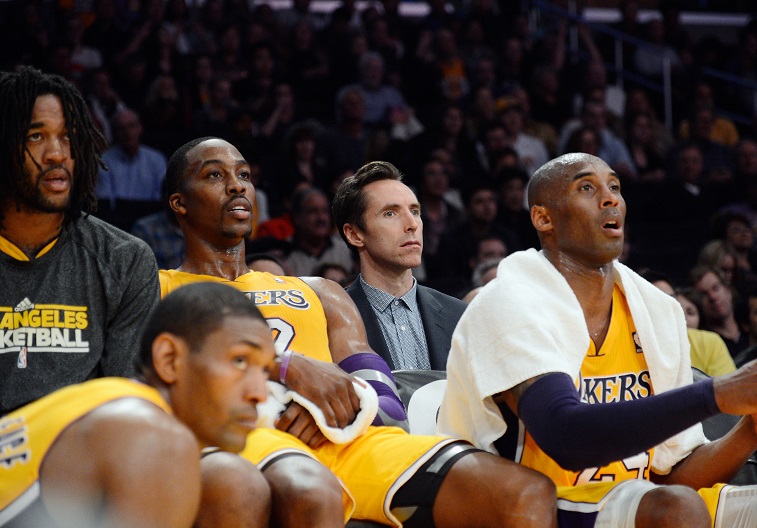 Many great NBA players have been able to choose when to leave the game they love. While not all of them get a Kobe Bryant-style retirement tour, the overwhelming majority of veteran NBA players get to walk away on their own terms, knowing that as their age increases and skill decreases, it's best to let the younger guys take over.
Once a player has made his millions, he can move on to the next phase of his life, whether that involves working in sports media, operating a business, or living off the income he made in his prime. However, some athletes are not so lucky. These basketball players wanted to keep playing — doing everything they could to stay on the court — but some form of injury brought their NBA careers to premature ends.
In a few cases, this was before the player ever proved exactly what they could do at the professional level. In others, these NBA talents put up good numbers over a solid career (perhaps even a spectacular one), but they left us wanting more at the end. These pros from the past 20 years saw their NBA careers end too soon. Who would you add?
1. Steve Nash
The inspiration for this list is two-time MVP Steve Nash, who announced his retirement in March 2015. The 40-year-old had a long career, but his time in Los Angeles was a complete disappointment. Nash could not stay healthy; he was limited to just 65 appearances over two seasons (164 possible games).
Los Angeles paid a king's ransom to acquire him from divisional foe Phoenix in 2012, shipping four draft picks (including two first-rounders) to the Suns and signing the point guard to a three-year, $28 million deal. Obviously, the Lakers brain trust still thought Nash had a few high-level seasons left in the tank. Clearly, they were mistaken.
2. Brandon Roy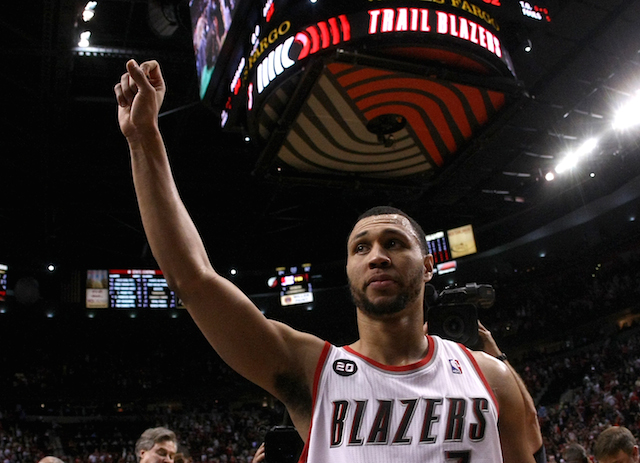 Blazers standout Brandon Roy could not stay healthy long enough to fulfill all of the enormous potential that the 2006 first-round pick displayed during his time on the court. Roy averaged 19 points per game during five seasons with the Blazers (winning a Rookie of the Year award and making the All-Star Game in 2008, 2009, and 2010 ). However, he had to call it quits due to bad knees.
Roy underwent a half-dozen surgeries and lost most of the cartilage in his knees before finally hanging it up. He made a brief comeback with the Timberwolves in 2012–13, but was only able to play in five games before needing yet another surgery.
3. Yao Ming
Chinese center Yao Ming made every inch of his 7-foot-6 presence felt during an impressive career with the Houston Rockets. The No. 1 overall pick in the 2002 NBA Draft scored 19 points a game, pulled down nine rebounds a night, and singlehandedly helped make the NBA a big deal in the world's most populous country.
Yao was an eight-time All-Star and dominated his position during the 2000s. Sadly, he was forced to retire at 30 due to injury. The Rockets star played just five games combined in the 2009–10 and 2010–11 seasons before finally ending his playing career.
4. Jay Williams
The man drafted right behind Ming in 2002, Duke standout Jay Williams also failed to enjoy a full NBA career. The incredibly talented athlete played just one year for the Chicago Bulls before suffering severe injuries in a June 2003 motorcycle accident. Williams' violation of his Bulls contract came at a steep price.
According to a New York Times profile, the bike crash left Williams with a total knee dislocation, torn ligaments, a dislocated pelvis, a torn nerve, a severed artery, and more. Remarkably, Williams made it back to an NBA training camp and the D-League three years later. However, fans still wonder what the likely NBA superstar could have done if his career lasted more than the 2002–03 season.
5. Bobby Hurley
Williams wasn't the only Duke guard to have his NBA career shortened by a tragic accident. Bobby Hurley, the 1993 first-round pick by the Sacramento Kings, was critically injured in a car crash less than six weeks after making his league debut. Despite the wreck leaving him with collapsed lungs, fractured bones, a torn tendon, and broken ribs, Hurley worked hard and miraculously returned to the floor by the start of the 1994–95 season.
Sadly, though, he was never the same player after that. Hurley averaged just 3.8 points per game in his career, first with the Kings and then later the Grizzlies. "I knew I was a lot better than I showed… It did hand me some physical limitations that I didn't have prior to that happening," Hurley told InsideSoCal.com recently. He was only 26 years old when he played his final professional basketball game.
6. Gilbert Arenas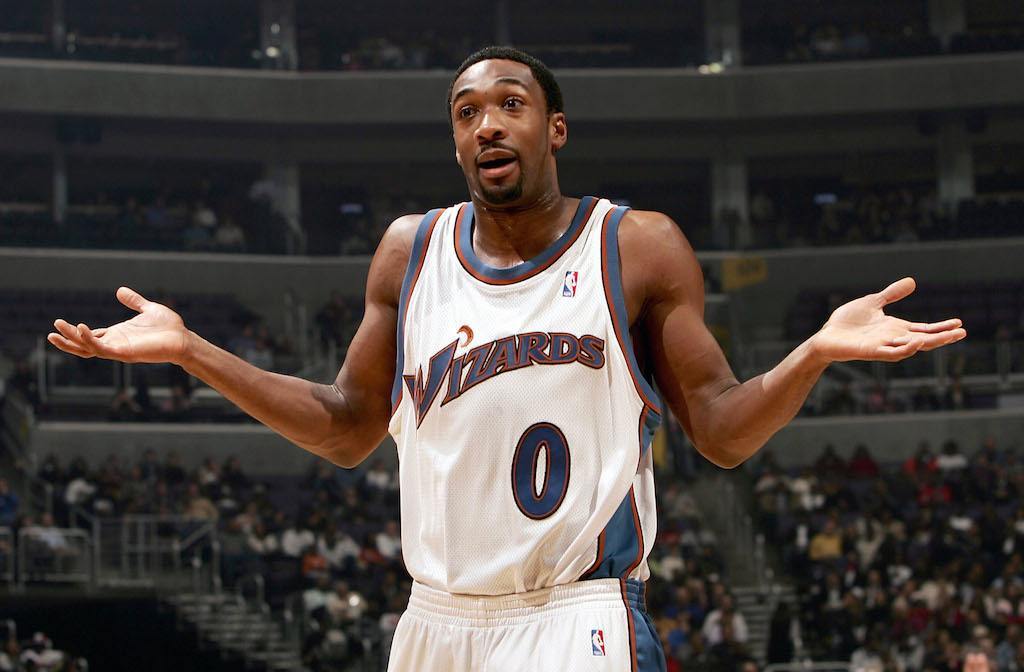 Selected with the 30th overall pick in the 2001 draft, Gilbert Arenas quickly established himself as one of the top shooters in the game. At his peak, specifically the 2005–06 season, the man they called "Agent Zero" put up 29.3 points per game, dished out 6.1 assists a night, shot 44.7% from the field, and knocked down almost 37% of his three-point shots.
Unfortunately, Arenas' career was cut short because he simply could not get out of his own way. Whether it involved feuding with teammates or facing his fair share of legal trouble, The Hibachi's poor judgment ultimately led to him leaving the league after a 17-game stint in the 2011–12 season. Arenas was just 30 years old at the time.
7. Anfernee Hardaway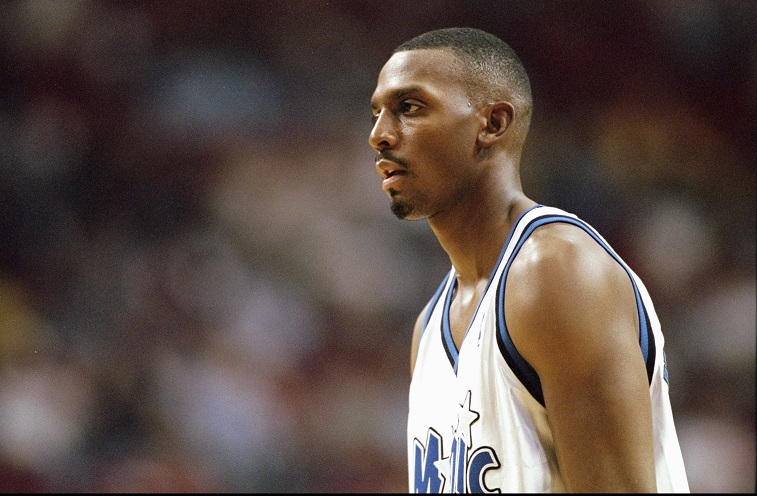 Anfernee Hardaway was the sort of point guard who doesn't come around everyday. Not only was he 6-foot-7, but he had a mean handle to go along with an unbelievably quick first step, too. Penny could finish at the bucket, knock down the mid-range jumper, and was able to use his high basketball IQ to make everyone around him better.
Simply put, he was a superstar. Then he suffered a devastating knee injury, and everything changed. From that moment on, Penny was never the same player. Think Derrick Rose before Derrick Rose. Yeah, we know what you're thinking — that sucks.
8. Tracy McGrady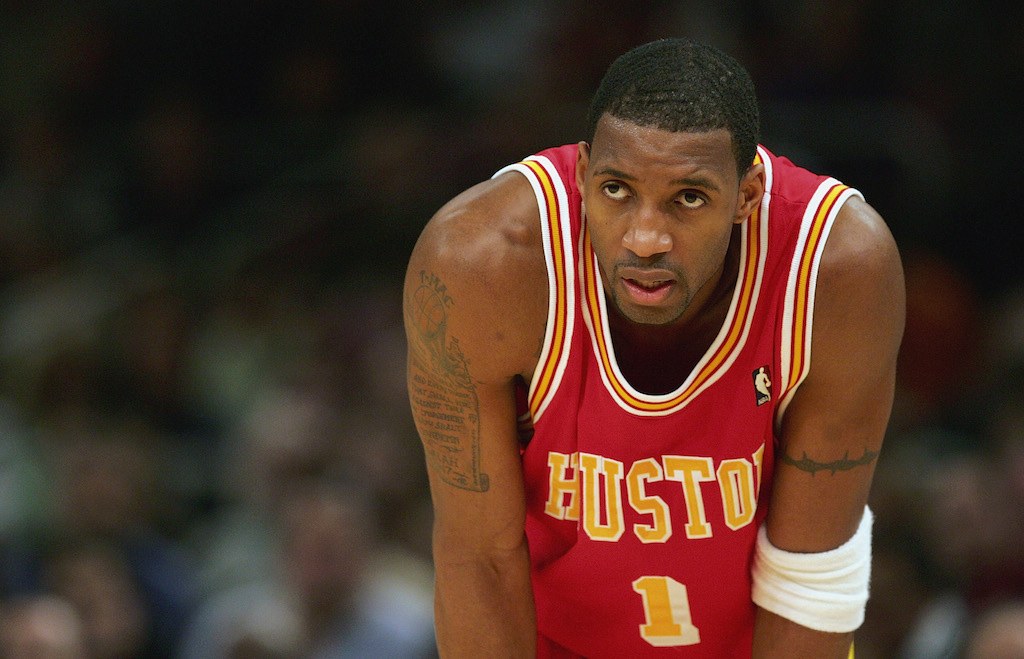 Tracy McGrady was special. There really is no other way to put it. One of the most gifted scorers the game has ever seen, T-Mac, a seven-time All-Star and a seven-time All-NBA selection, could singlehandedly decimate the opposition in any number of ways. Daggers from well beyond the arc, thunderous finishes at the rim, shooting streaks like an NBA Jam player on fire…
At his best, McGrady was pretty much unstoppable. Had it not been for the fact that his back and knee essentially abandoned him on the regular, who knows how good McGrady could have been. Instead, he was out of the league at 32. We're not crying… You're crying. Shut up.
9. Bill Walton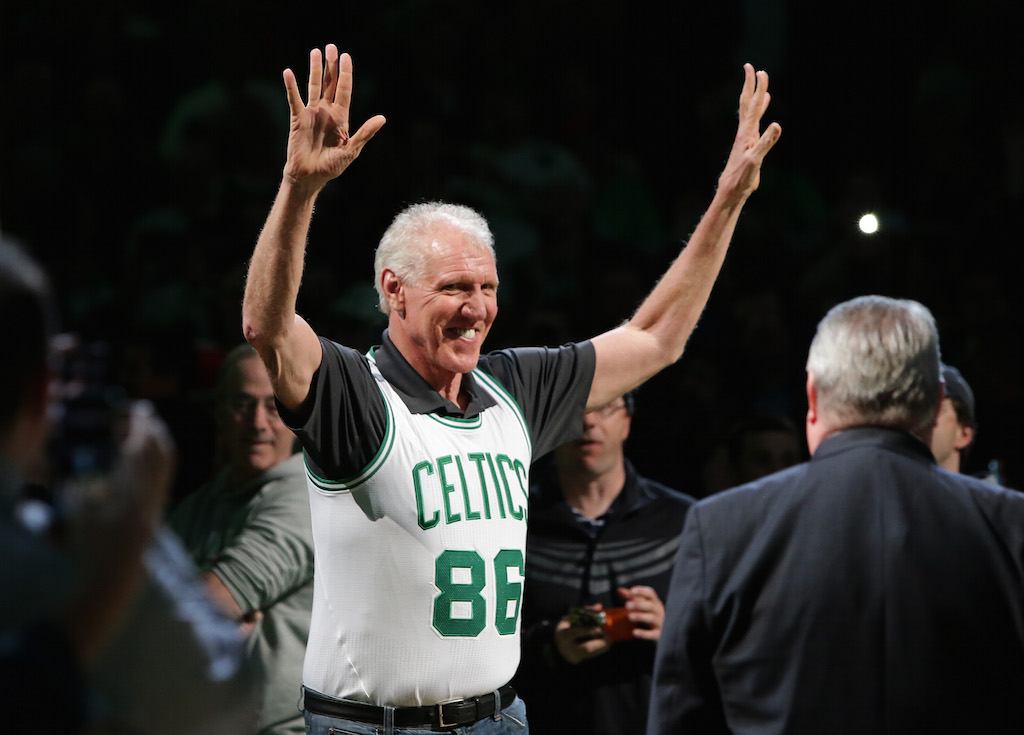 Bill Walton was never better than he was during his first four years with the Portland Trail Blazers. During that stint (1974–75 to 1977–78), Big Red averaged 17.1 points and 13.5 rebounds per game, made two All-Star Game appearances, and twice earned All-NBA and All-Defensive honors. He also won an NBA title and received Finals MVP.
Yet, foot injuries marred his career and cost him three full seasons. Walton may have lasted in the league until he was 34 years old, but he was far from the player he once was.
10. Magic Johnson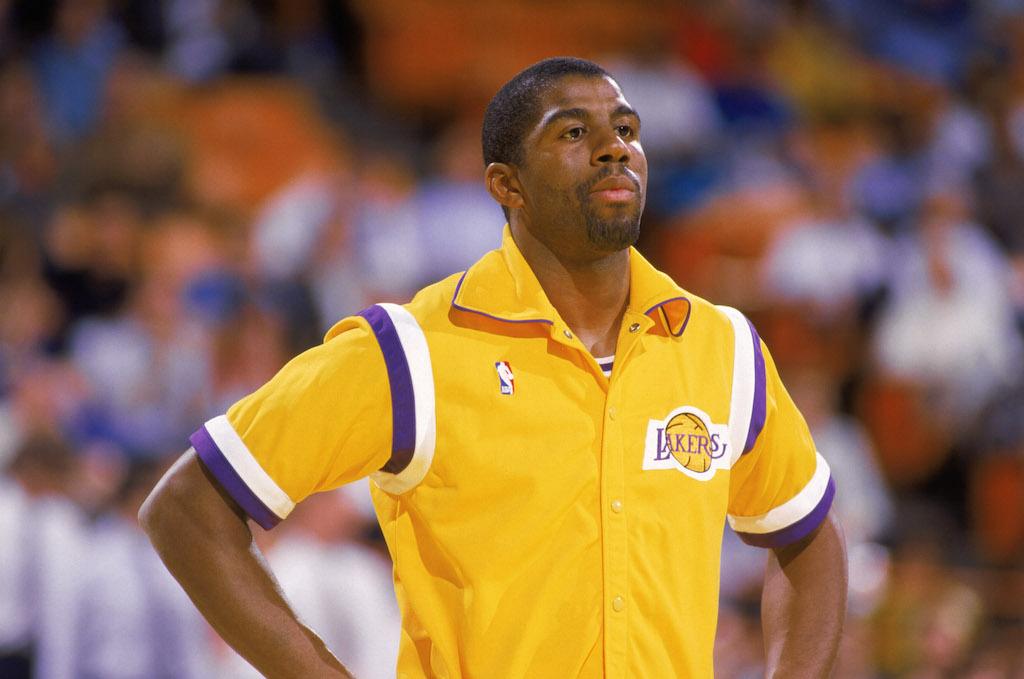 There's nothing you can say about Magic Johnson that people haven't heard before. He was "Showtime" personified; a genius with the ball, and a visionary who is easily among the greatest players of all time. Unfortunately, in 1991, the then-31-year-old was forced to retire from the game after being diagnosed with HIV.
Johnson attempted to make a brief comeback during the 1995–96 season. However, he'd been out of the league for four years, so he didn't have the same Magic. If only we could get those four years back.
Statistics courtesy of ESPN and Basketball-Reference.
Tim Cary also contributed to this story.