5 NBA Stars Who Would Earn the Most If There Was No Salary Cap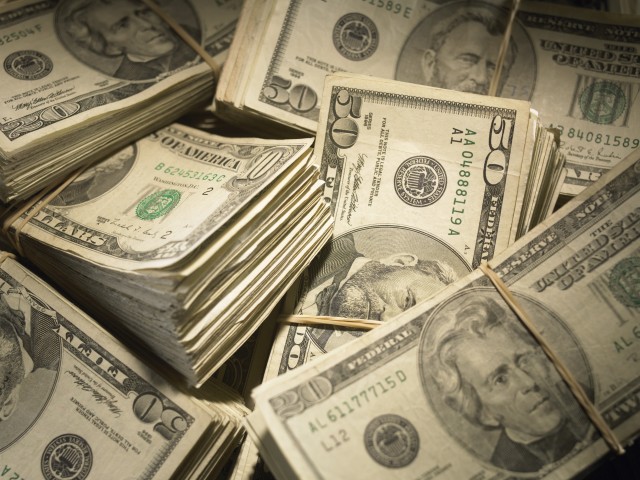 NBA players are underpaid. That sounds counter-intuitive, since they're professional athletes, and even the least of the pros make more than the national poverty line. But it's true: Even if the basketball league doesn't have a hard salary cap, like football, teams are still limited in what they can pay their players to suit up for them. That's why there's so much talk about "max deals" when it comes to free agency, since there's an upper limit on what these guys can earn from NBA teams (and a lower limit, or a salary floor, too).
But what would happen if the salary cap pulled a vanishing act and teams could throw however much money at players as they wanted? How would you even begin to figure out how much to pay them? How would the idea of 'overpaid' function? Would Mikhail Prokhorov pass out in excitement? The fine folks over at Deadspin decided to tackle this exact problem, and we think their conclusions are definitely worth paying attention to.
While basketball doesn't have a single catch all metric the same way that baseball does — the entire reason ESPN uses PER in that fashion is that it was invented by John Hollinger, who worked for the network during their shift into advanced stats — approximations can be made, and similarly to how baseball players can be broken down into their true worth by virtue of the WAR, or Wins Above Replacement, the basketball equivalent (brought in on the heels of one of the nicer single number stats, ESPN's real Plus/Minus) can be used to determine the price of 1 WAR. From there, you can extrapolate out how much players "should" be getting paid. Here are the five biggest hypothetical earners.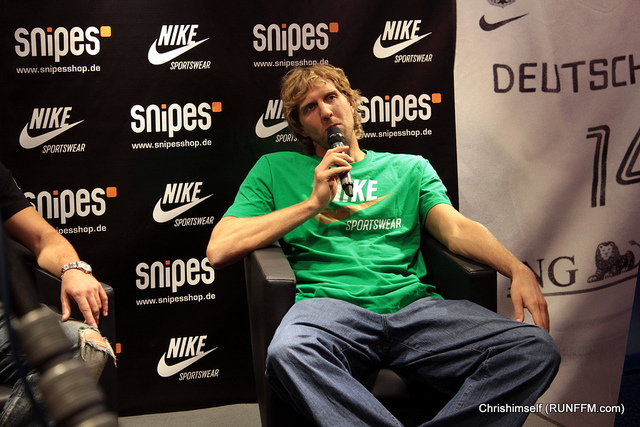 5. Dirk Nowitzki
Worth: $31.3 mil.
Made: $22.7 mil.
WAR: 14.02

Over the Dallas Maverick's 2013-2014 campaign, which saw them nab the eight seed in the West and become the only team to take the eventual champion San Antonio Spurs to the brink of elimination, the team was built around Dirk Nowitzki. That, in and of itself, is not particularly new; he's been their centerpiece almost from the day he was drafted all the way back in 1997. But it did illustrate exactly how great it can been to keep a Hall of Fame player on your roster for his entire career.
Now, that $31.3 million, where does that number come from? By bumping the veteran's minimum to $1 million — because in this thought experiment, 1 WAR is worth $2.17 million, negative ratings are absolved, and "This method essentially argues that the players who did not generate enough WAR to be at the veteran's minimum are all more or less interchangeable," per Deadspin — and determining the total amount of WAR in the season (via their methodology, Kyle Wagner came up with a total of 975.32).
If you think about the NBA salary cap as a total amount of money that can be spent on NBA players (which is a good way to think about it, since that's exactly what it is), you can take Dirk's WAR of 14.02, do some simple math to see that it's just under one and a half percent of the total WAR (975.32), then take that percentage and apply it to the hypothetical total salary, in their case $2.17 billion. In essence, the numbers are saying that Dirk's play last year was so good that he was worth almost $10 million more than he made last year. Sounds about right.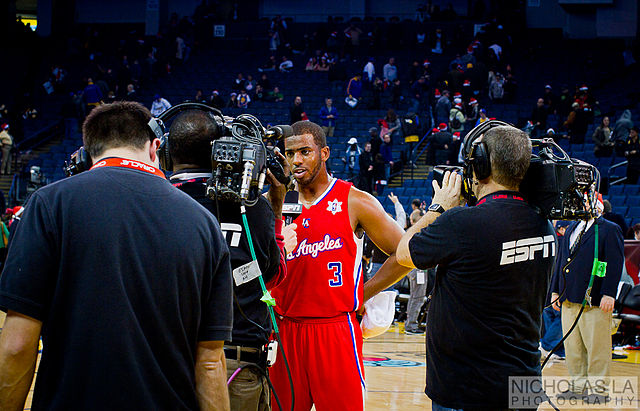 4. Chris Paul
Worth: $32.2 million
Made: $18.7 million
WAR: 14.47
The crazy thing about WAR is that it's an additive statistic, so when we find Chris Paul here, above Dirk Nowitzki, it's with the full acknowledgement that CP3 might be even higher on this list, since Paul is the only player on this list that missed more than ten games last season, his 62 games coming as the result of his own penchant for exacerbating the visual impact of improper contact between himself and a member of the opposing team. Or, to use the common term, flopping.
Chris Paul is probably the best point guard in the NBA, and part of what makes him so good, despite his pedestrian measurements (probably 5-foot-11, maybe 175) is his sheer competitive desire. And that means he's not above flopping. That's not a condemnation, by the way, just an acknowledgement. You gotta do what you gotta do, even if he seems allergic to making the Conference Finals. By this reckoning, he's only worth enough to be the second highest point guard in the league, though.
3. Stephen Curry
Worth: $34.5 mil.
Made: $9.9 mil.
WAR: 15.46

Remember the 2011-2012 NBA season, when Steph Curry wound up playing just 26 games, as he battled through injury and institutional tanking before being locked up to a four year extension of his rookie contract, with a deal that would pay him an average of $11 million a year at the outset of 2013? When everyone wasn't sure that Curry would ever actually be worth his contract? It sounds laughable now, and especially ridiculous considering how well he played last year.
And, for the completists, Curry has played in 78 games (of 82) every season since signing his extension. He's also set the single-season 3-point record and is probably the best shooter in the NBA right now who isn't named Kevin Durant. So, fittingly, Curry slots in one slot below the Slim Reaper — which is unofficially the best nickname that didn't take of last season.
2. Kevin Durant
Worth: $39.1 mil.
Made: $17.8 mil.
WAR: 17.59

The Durantula, who won his first NBA MVP award for his phenomenal play during the regular season, is also one of the players who would be worth over twice what he's getting paid now on a cap-free market. This is something that comes across as pretty instinctive, since Durant is still just 25, and looks poised to be one of the top five players in the league (on his worst day) for many years to come. Which means that we've only got one slot left, and that slot was always going to be filled by one man: Kobe Bryant. Just kidding, although Kobe does have the largest contract, per year, in the NBA.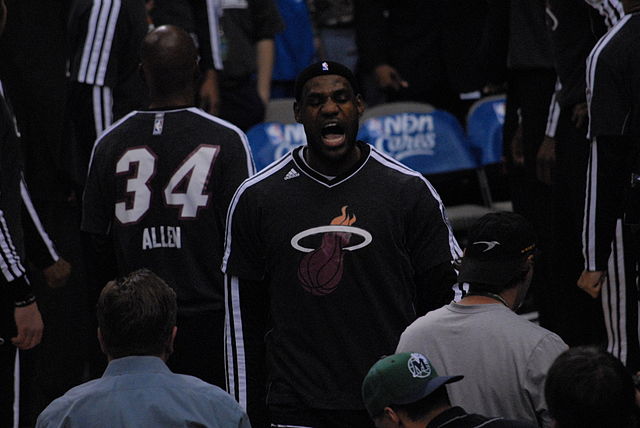 1. LeBron James
Worth: $44.8 mil.
Made: $19.1 mil.
WAR: 20.06
It was probably inevitable — that James, as the world's best player, would be the player most apt to receive the largest contract in an uncapped world. From a marketing perspective, this makes sense, as James's public draw would bring in tons of advertising revenue that would offset almost nearly salary, but remember that these numbers are being pulled from data drawn from his play. So, not only was LeBron James the best player in the league during the regular season, his play was worth over twice what he was making now.
For data on Real Plus/Minus, you can check out ESPN's database here. For the original Deadspin article, which has a lot more interesting analysis and speculation, you can go here. Free agency, which will feature LeBron James, Carmelo Anthony, and others, is set to begin on Tuesday, July 1.