5 NBA Teams That Are Having Disastrous Free Agencies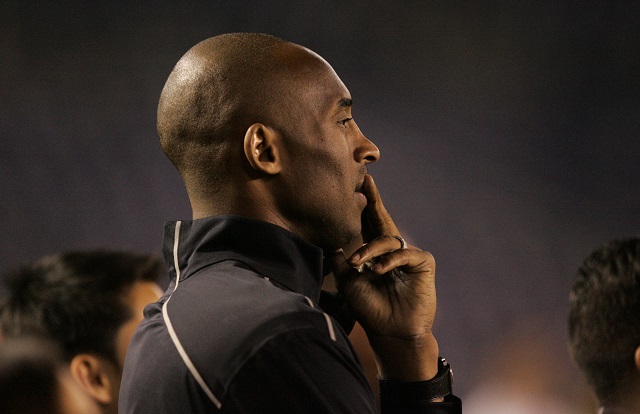 While there have been some NBA teams that have made a complete killing in the 2014 Free Agency period, which officially began last Thursday, there have been a few that have not been able to muster the luck that seems to have befallen the Cleveland Cavaliers (Cleveland, lucky? You bet.) While 29 teams missed out on LeBron James, it would be foolish to ignore the fact that 29 teams also missed out on Carmelo Anthony and Chris Bosh, not to mention Dwyane Wade's good knee. There's also the specter of Kevin Love, who isn't a free agent but is the big trade bait of the 2014 season, since his departure from the Minnesota Timberwolves is almost assured.
There's already been a lot of moving and shaking, and teams like the Cavs, the Dallas Mavericks, and the Chicago Bulls, who landed Pau Gasol for a song, have come out looking better than they were when the regular season ended back in May. There are also teams like San Antonio and Milwaukee, who are running it back with their rosters (and maybe one new face) from their prior grind.
This is not about those teams. This is about the teams that are decidedly worse than they were the last time they played competitive basketball. They are out there, they look to be worse, and they know it.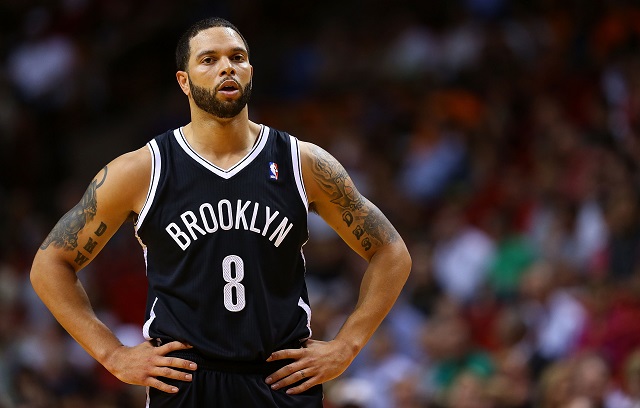 5. Brooklyn Nets
On the one hand, they lost Paul Pierce and Shaun Livingston, neither of whom were really expected to provide much more than 15-20 minutes of bench depth. On the other hand, Pierce and Livingston ended up as staples in Jason Kidd's small ball lineups, necessitated by the loss of Brook Lopez. After that, Kevin Garnett moved to center,  The Truth became their power forward, and Livingston began seeing the floor as a a second point guard who could guard the 2 while Joe Johnson went to the wing — and the Nets were winning.
Furthermore, with the departure of Pierce, the Celtics-Nets trade from the 2013 NBA Draft looks even more like a swindle. The Nets, who were postulated to be a threat to the James lead Heat, fizzled under injury, and their injury prone stars (Deron Williams, Lopez) haven't seen anyone come in from free agency to help. Brooklyn is sinking. At least they got Jarrett Jack, though?
4. Golden State Warriors
Golden State is one of those teams that only seemed to get screwed if you were paying attention. On the face of it, the Warriors are running it back, although they exchanged Steve Blake for Shaun Livingston. That's more or less the same squad that Mark Jackson was able to champion into the postseason (he's since been canned in favor of Steve Kerr), right? Yes, but they could have been so much more. While the league was waiting for LeBron's official destination, they saw their TPE wander off into the sunset and missed out on the Love sweepstakes (for now) because they wanted to hold on to Klay Thompson. The Warriors were looking for that one piece to put them over the top, and they watched it fade away.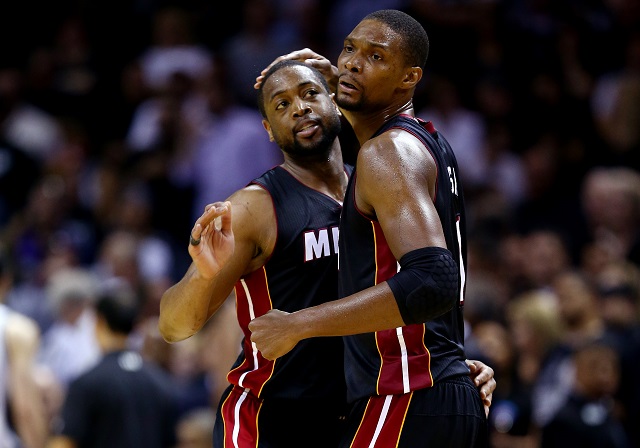 3. Miami Heat
Well, they lost LeBron James to Cleveland. That alone vaults the Heat into contention for an awful offseason, salvaged in part by the fact that they were able to keep Chris Bosh and Dwyane Wade, while adding Luol Deng, the ghost of Danny Granger and Josh McRoberts. They're not going to be challenging their own 27 game winning streak next season, but as far as bandages go that's an all right one. At least, that's what Heat fans are going to tell themselves when they realize that they've effectively swapped out the world's best player for a worn down Deng, a guy named Jorts, and Granger.
2. Los Angeles Lakers
Poor Kobe Bryant. After the Dwight Howard domino fell, the Lakers suddenly found themselves grasping at straws. Instead of being able to build around one of the best centers in the league while Bryant eased into retirement, Kobe found himself surrounded by the flotsam and jetsam that was supposed to collect around other franchises, not the vaunted denizens of the Staples Center. So far, the Lakers have kept their fingers crossed that Love plays out this year with the Timberwolves and hits free agency next year, while trading for Jeremy Lin and resigning Nick Young and Jordan Hill. Not exactly the roster with which champions are made.
Treading water is ok for a number of teams. Those teams do not include the Lakers, and neither does any team that features a Hall of Fame superstar trying to tie Michael Jordan in championship rings.
1. Houston Rockets
But even the Lakers aren't feeling as computer smashingly awful as the Houston Rockets. So far they've missed out on Bosh (confirmed), Carmelo Anthony (less confirmed), and then they saw their Chandler Parsons strategy backfire so hard it almost looked like they intentionally sabotaged themselves.
To recap: the Rockets had two options regarding Parsons, one of the best performers in the league, at least relative to his contract. They could have picked up his option for this season, which would have cost Houston $960,000. Instead, they declined it, making him a restricted free agent — giving the Rockets the right to match whatever contract they were able to receive (if they had grabbed the option, he would have been an unrestricted free agent in 2015.) The Dallas Mavericks offered Parsons a deal that Daryl Morey, GM of the Rockets (and pictured above), called "one of the most untradable contracts of all time." Once it became clear that Bosh was staying in Miami, Houston declined to match Dallas' offer, and the Rockets lost Bosh and Parsons. Morey got Morey'd, essentially, and it has set the tone for their free agency.