5 New NFL Coaches Who Have the Toughest Jobs to do in 2019
One of the most difficult moves in all of professional sports is stepping into the role as the new head coach of an NFL franchise. It's difficult enough to coach any team. Most time new coaches are taking over a team in disarray that's looking to turn their fortunes around. It doesn't always go well, as many NFL coaches have struggled to do so. Based on the situation, personnel, expectations, and other factors, these new NFL coaches have the toughest jobs ahead of them in 2019.

There are other new head coaches we won't cover: Bruce Arians in Tampa, Brian Flores in Miami, and Zac Taylor in Cincinnati. Those coaches won't have it easy, but these five new NFL coaches with the absolute toughest jobs to do this season.
5. Freddie Kitchens, Cleveland Browns
The Browns felt a glimmer of hope last year. They improved to seven wins after winning one game combined in the two seasons preceding 2018. They have a franchise QB in Baker Mayfield that's brimming with potential. Cleveland also has an All-Pro wide receiver in Odell Beckham, Jr. Other pieces around those two including Nick Chubb and Jarvis Landry have Cleveland fans feeling confident for the first time in decades.
That's exactly why Kitchens has such a tough job ahead of him. Entering last year under embattled coach Hue Jackson, Cleveland's expectations were as low as they could be. Now that they have a QB who may be a future MVP candidate and some legitimate playmakers to surround him, 8-8 may not even cut it. Kitchens is expected to, at the very least, make the playoffs this season. Anything less will lead to questions about his abilities.

4. Matt LaFleur, Green Bay Packers
The task ahead of Matt LaFleur sounds simple at first — win in Green Bay. They have a great QB, a great fan base, and a great pedigree of football success. Sounds easy enough, doesn't it? Not when you consider:
He's replacing Mike McCarthy, a coach with a Super Bowl victory and multiple playoff appearances
He'll need to commandeer the respect of quarterback Aaron Rodgers almost immediately. The untouchable, future Hall of Fame QB did not see eye to eye with McCarthy, and it didn't end well for him
He's coaching in a community with one of the most rabid, passionate fan bases in all of sports.
LaFleur would rank higher on his list if not for the fact that he has one of the all-time great QBs to lead his team. But as in Cleveland, that also means the expectations are greater. LaFleur may have a shorter leash to turn things around in Green Bay than some other new NFL coaches.

3. Vic Fangio, Denver Broncos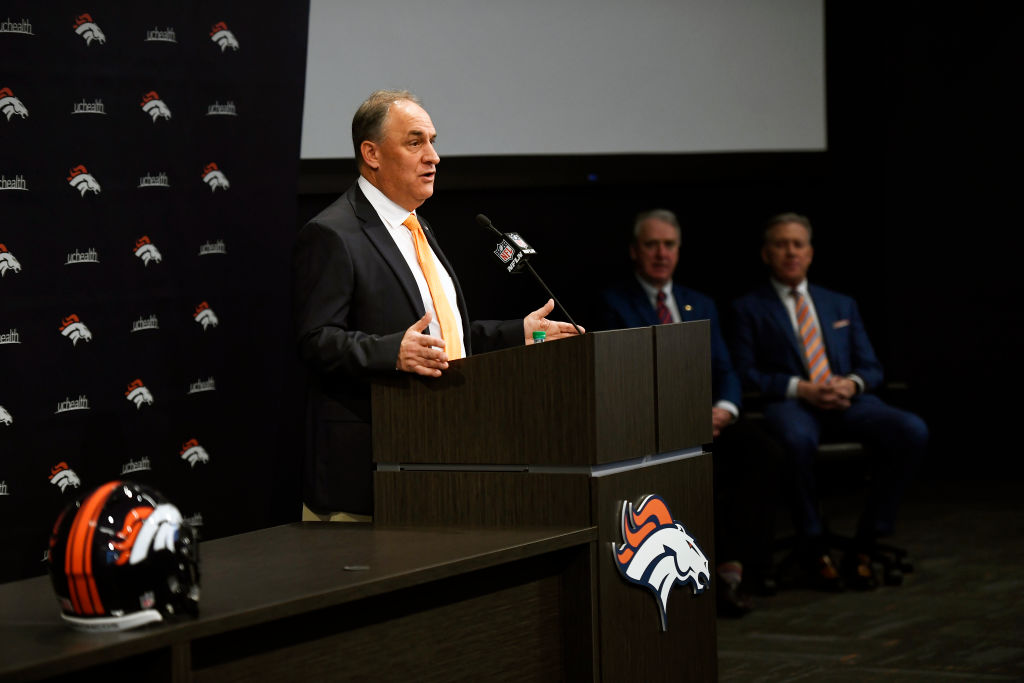 The Broncos are in a bit of a quasi-rebuilding, transitional phase and have yet to establish a solidified post-Peyton Manning team identity. Their options at QB are both question marks. No one knows how much Joe Flacco has left in the tank, and rookie Drew Lock is an unproven commodity. Plus, Flacco has no interest in helping Lock learn the ropes.

Denver also has a GM in John Elway who's beloved but is feeling the pressure to win quickly. Fangio will need to corral all of that as he attempts to right the ship. He'll either be the perfect hire to save the franchise, or one of many NFL coaches who can't cut it.

2. Kliff Kingsbury, Arizona Cardinals
Kingsbury was one of football's most prized treasures after his firing from Texas Tech, and he was courted by college and pro teams alike. After drafting Kyler Murray with the top overall pick, he'll have a mountain of expectations to show off his offensive wizardry.

Judging by how poorly Arizona played last year and the steepness of Murray's learning curve in his first season under center, Kingsbury may not be able to do so for a while.

1. Adam Gase, New York Jets
When the Jets fired GM Mike Maccagnan this offseason and installed Gase as the interim GM, they made it clear who holds the keys to the organization. Now Gase must turn around a losing franchise by not just coaching them, but also selecting the personnel. No new NFL coach has nearly as much responsibility as Gase, which means he'll either receive all the credit if things work out or take all the blame if the Jets underperform.