5 NFL Coaches Who Are Most Likely to Be Fired First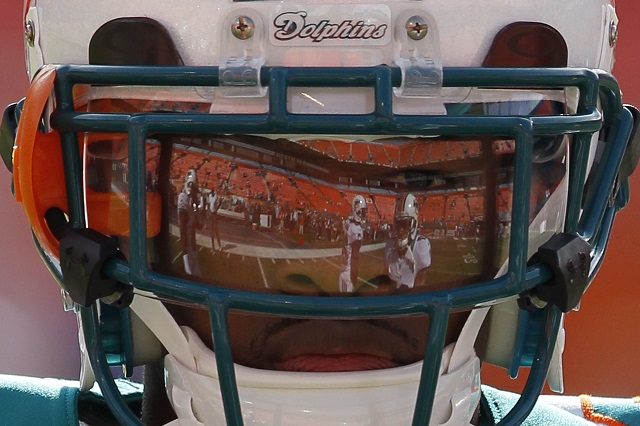 There are few positions in sports more volatile than a job as a head coach — even if you're tasked with whipping together something out of a mismatched, uncoordinated roster that makes exactly zero sense or whether you've taken the amphetamine you've just been handed by Wes Welker or not, you're going to be the first guy that everyone looks to when that 16-0 season fails to pan out. Rightly or wrongly, the coach is easier to replace than the management who crafted the roster, and when the NFL's emphasis on parity means that a bad team can turn it around in a relatively short window of time, teams that stay bad or average season in and season out are under quite the microscope.
With the season officially starting tomorrow, we went to the Vegas oddsmakers at Bovada to discover which coaches are the most likely to get fired this upcoming season, and the results were not unsurprising, but they were interesting. While Jim Harbaugh and the 49ers front office are pretty clearly at odds, he's not even on the list as a betting option — winning 10-plus games a season and making it to the postseason will do wonders for your job security.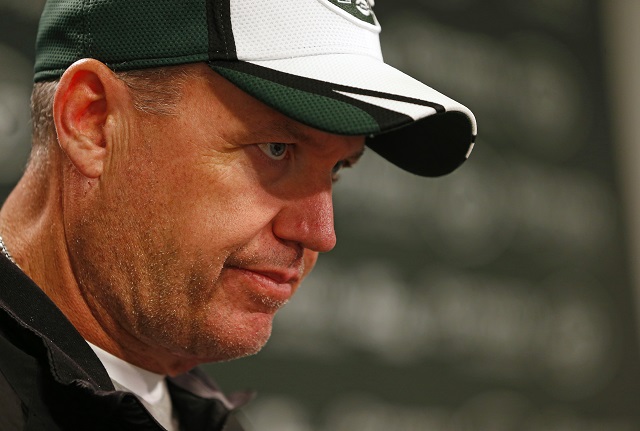 5. Rex Ryan, New York Jets, 10-to-1
Rex Ryan, you might remember, was the head coach who made headlines last year when it was announced that he wasn't going to be fired on Black Monday, the final day of the season, and the league's unofficial but annual day to can your coach. Not firing your coach is not typically news worthy, even if coaches are generally hired to be fired. Ryan, in the last year of his contract, has been the captain of a ship that's failed to break .500 for three consecutive seasons, and the Jets are so synonymous with dysfunction that it'd be surprising if he didn't get the boot. Then again, we thought that last year.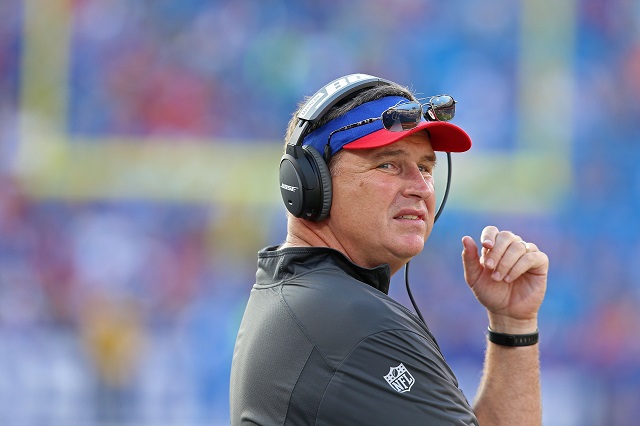 4. Doug Marrone, Buffalo Bills, 8-to-1
The Bills are in the midst of a glacial change in ownership, and they haven't fielded a winning team since 2004, and haven't touched a properly good team since the millennium shift. Since the Bills last made the playoffs, they've gone through six different head coaches — a recurring them here, because when a football team is bad, they tend to fire their head coach, who very rarely helps to break the cycle of awfulness right away, which causes him to get fired. Doug Marrone just got hired, but you could already make some decent money betting on his imminent departure from Buffalo.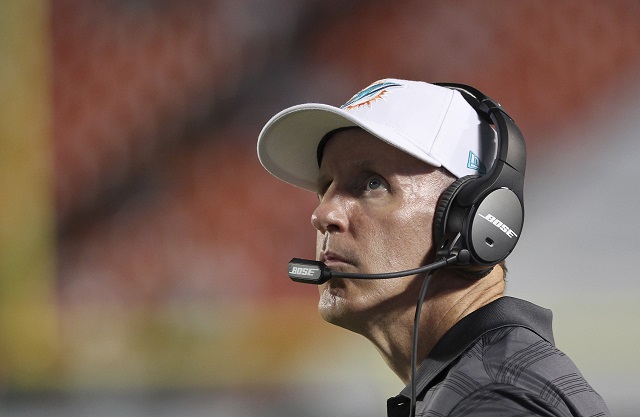 3. Joe Philbin, Miami Dolphins, 5-to-1
Even coaches that have managed to maintain some semblance of continuity can be on the hot seat — although in Joe Philbin's case, his tenure was in doubt as soon as the Jonathan Martin fiasco started to bubble out into the public eye. Coaches are leaned on to provide a system of strong discipline for the locker room, something that Philbin was surely shirking when he allowed the sort of hazing to get out into the public eye (the player statements about how normal this kind of behavior is in every locker room makes us suspicious that he was unaware). As of today, Philbin sits at 15-17 with the Dolphins, and could be gone if he can't improve the team's pole position.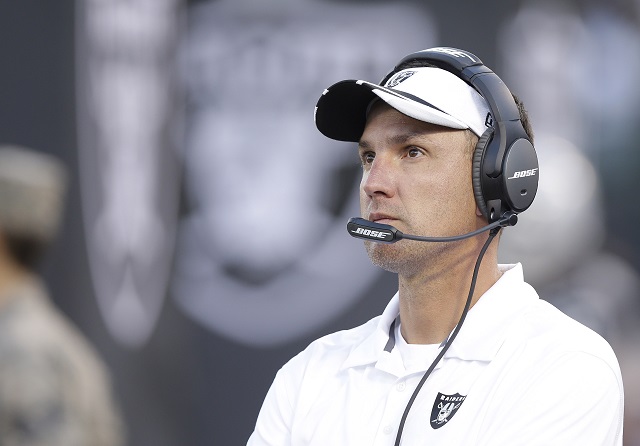 2. Dennis Allen, Oakland Raiders, 9-to-2
No team emphasizes the joys of constant coaching rotations like the Oakland Raiders, who have gone through seven different head coaches since their last playoff appearance in 2002, when they got smoked in the Super Bowl by the coach they'd fired the season prior, Jon Gruden. Dennis Allen is entering his third season as the Raiders head coach, and is the first Oakland HC to make it to season three since Gruden (who only made it to four).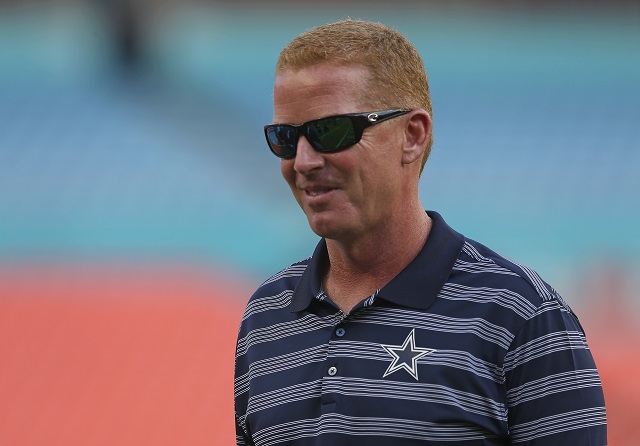 1. Jason Garrett, Dallas Cowboys, 3-to-1
While Jerry Jones is an eccentric old dude who may or may not have nearly drafted Johnny Manziel in the face of all the advice from, well, everyone on his coaching staff and his draft advisory board, we can't imagine that he'll continue to overlook Jason Garrett's continual mediocrity. At 29-27, Garrett's sole winning stretch came in 2010 when he was named the new head coach of the 'Boys in Week 10 and lead the team to a 5-3 record to finish off the season (they went 6-10 in total, though). Ever since then, Dallas has finished at .500 without fail, and Garrett seems to be a shoe that's ready to be dropped.