5 Top Coaches Who Went From NFL to College Football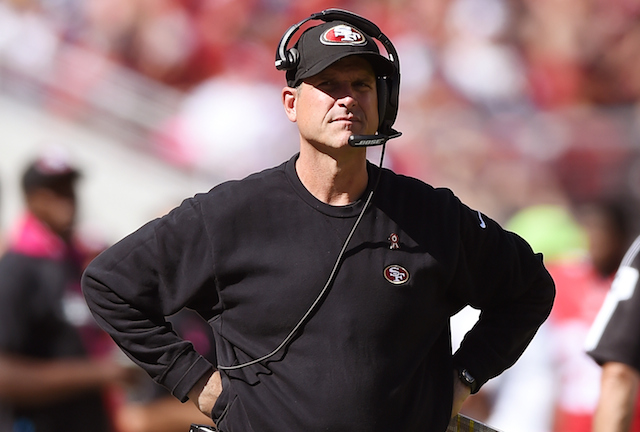 It's been assumed that, for college football coaches, the end-game has always been to coach in the NFL. But, for former San Francisco 49ers coach Jim Harbaugh, it's "been there, done that," as he gave up the Bay Area to become the head coach of the University of Michigan.
It was surprising to many that Harbaugh would return to college coaching after already experiencing success at San Diego and Stanford University (not to mention the excellence he'd shown at the pro level). But, he is a Michigan alum, and the thought of coaching at his alma mater was too enticing for Harbaugh. He has done great things everywhere he's coached, and that tradition continued upon his return, turning around a Michigan program that hasn't been competitive in years.
If he continues on his current trajectory of success, he'll join a list of coaches who have maintained success after returning to the collegiate level, and here are the best of those who have accomplished this task.
Honorable Mention: Dennis Erickson
NFL Record: 40-56, .417 Pct.
College Record: 147-81-1, .644 Pct.
Dennis Erickson is the ultimate "journeyman" coach. While he has spent the majority of his coaching career in the NCAA, including winning two titles with the University of Miami (Fla.), Erickson also managed to have two head coaching stints in the NFL (1995-1998 with the Seattle Seahawks and 2003-2004 with the San Francisco 49ers). But, given that he has returned to coach in the NCAA three times (twice after spending time in the NFL, and once coming out of retirement), his love of the game clearly draws him to the college ranks.
5. Steve Spurrier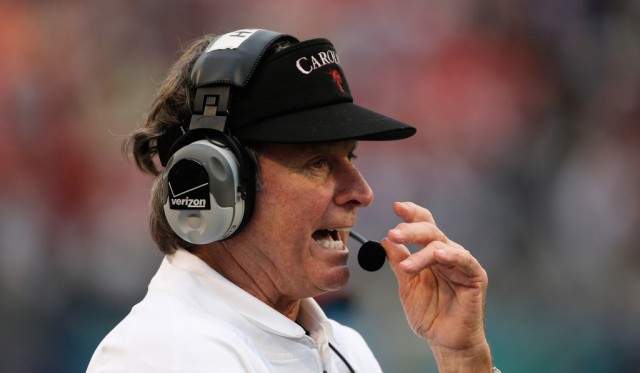 NFL Record: 12-20, .375 Pct.
College Record: 228-89-2, .718 Pct.
There might not be a more heralded coach at the University of Florida than Steve Spurrier. In his 12 seasons running the program, Spurrier amassed nine 10-win seasons, including a National Championship in 1995, and a .817 winning percentage.
Still, in 2002, the Washington Redskins came calling, and Spurrier decided to take his talents to the pro level. However, his time in the NFL only lasted two seasons, and he was right back to coaching in college in 2005, choosing to run the University of South Carolina program until he decided to retire early in the 2015 season.
4. Bobby Petrino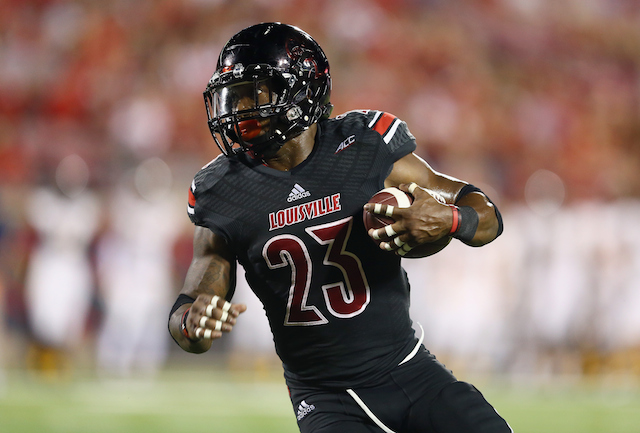 NFL Record: 3-10, .231 Pct.
College Record: 98-38, .721
Unfortunately for Bobby Petrino, whenever his name is mentioned, it is often associated with scandal. A disappointing fact given that he has been a pretty dominant college football coach. He has run the show at Louisville, Arkansas, and Western Kentucky, and has been successful at all three programs. The same cannot, however, be said about his time in the NFL.
In 2007, Petrino up and left the Atlanta Falcons after only 13 games in charge. He has been a college coach ever since, where he continues to win. Clearly, he is better suited for college ranks.
3. Lou Holtz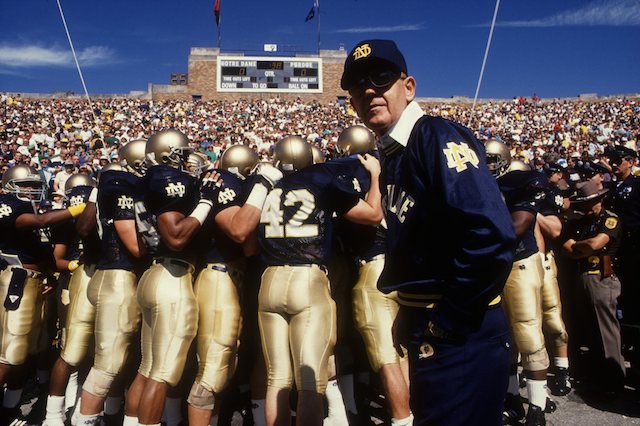 NFL Record: 3-10, .231 Pct.
College Record: 249-132-7; .651 Pct.
Lou Holtz is an absolute coaching legend. He will always be remembered, and has been honored, for his time coaching the Notre Dame Fighting Irish. It was during his tenure here that he captured the 1988 National Championship. But, before that happened, Holtz tried his hand in the NFL, coaching the New York Jets in 1976. Needless to say, with a 3-10 record, it did not go well. No matter. His legacy is still intact as one of the greatest college football coaches to ever live.
2. Pete Carroll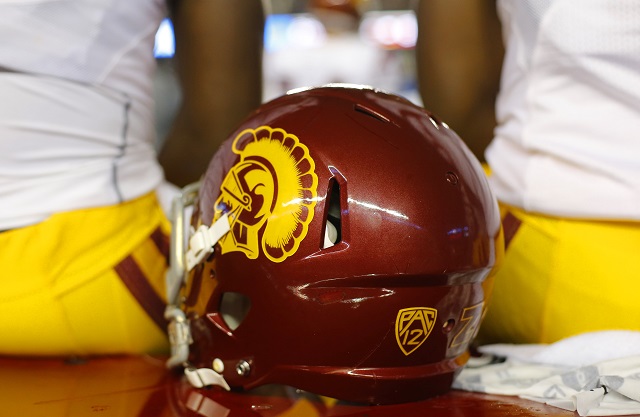 NFL Record: 87-66, .569 Pct.
College Record: 97-19, .836 Pct. (adjusted to 83-19 by NCAA)
Pete Carroll had two NFL gigs before he ever found himself as a head coach in the college ranks. His record between the two jobs was admirable, at 33-31. However, they failed in comparison to what he accomplished when he took over the University of Southern California program in 2001. The best way to describe his stint would be sheer domination.
Let's look at the numbers from 2001-2009: 91 wins (reduced to 83 because of NCAA sanctions), seven seasons with at least 10 wins, seven career Bowl Wins, and AP National Championships in 2003 and 2004. This list could go on and on, but the point is: This man did wonders as a college coach. And, he's not too shabby in the NFL, having built the Seattle Seahawks into a dominant powerhouse with a Super Bowl win and a return to football's biggest stage in 2015.
1. Nick Saban
NFL Record: 15-17, .469 Pct.
College Record: 191-60-1, .760 Pct. (adjusted to 186-60-1 by NCAA)
Nick Saban is currently in a league of his own. When he coached LSU from 2000-2004, all he did was win 48 games, amass a .750 winning percentage, and take home a National Championship in 2003. So, in 2005, he decided to become the head coach of the Miami Dolphins. However, the NFL wasn't as kind to Saban. He left after two seasons with a combined record of 15-17.
In 2007, he returned to college and took over the University of Alabama football program. It's been here that he has set the new standard for college football. He's won three national championships, including three in a six-year span, and has Alabama in the first two ever College Football Playoffs.
All statistics are via SR/College Football and Pro-Football-Reference.