5 NFL Head Coaches on the Hot Seat at Mid-Season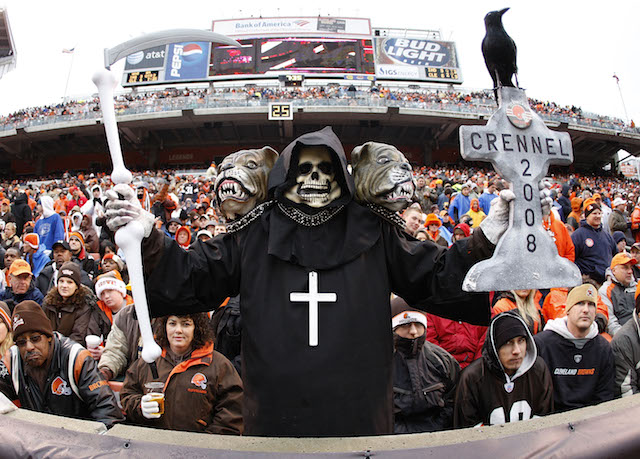 One NFL head coach has already been fired in 2014, and there will undoubtedly be more in the coming days, weeks, and months. Every team and every head coach is in a different situation, and there may be as many head coaches with winning records getting fired as there will be head coaches with losing records getting fired this year. As we reach the midpoint of the season, several coaches are starting to feel the heat to either win or start packing up their office. Here is a look at which NFL head coaches are feeling the warmth of the hot seat at mid-season.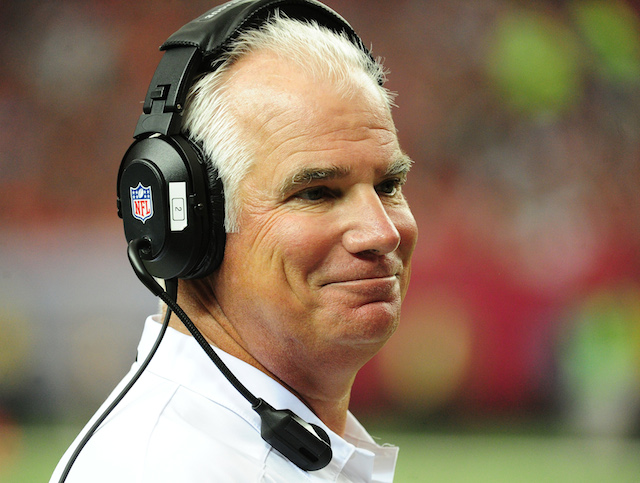 Mike Smith, Atlanta Falcons
Smith has had an impressive run in Atlanta taking a team that was in disarray after former head coach Bobby Petrino left without as much as a goodbye in the middle of the season and former quarterback Michael Vick was arrested for his involvement in a dogfighting ring, and turning them into one of the premier teams in the NFC. In 2012, the Falcons were within seconds of making a Super Bowl appearance, but have stumbled to a record of 6-18 since. Injuries have piled up on the Falcons in 2013 and 2014, but their collapse against the Detroit Lions in Week 8 sent the message that it might be time for a change in leadership in Atlanta. The NFC South is among the weakest divisions in the league, so it's not out of the question for the Falcons to get hot and make a second-half playoff run. If not, Falcons owner Arthur Blank has stated publicly that this team is far more talented than their record would indicate — not a good sign for Smith's job security.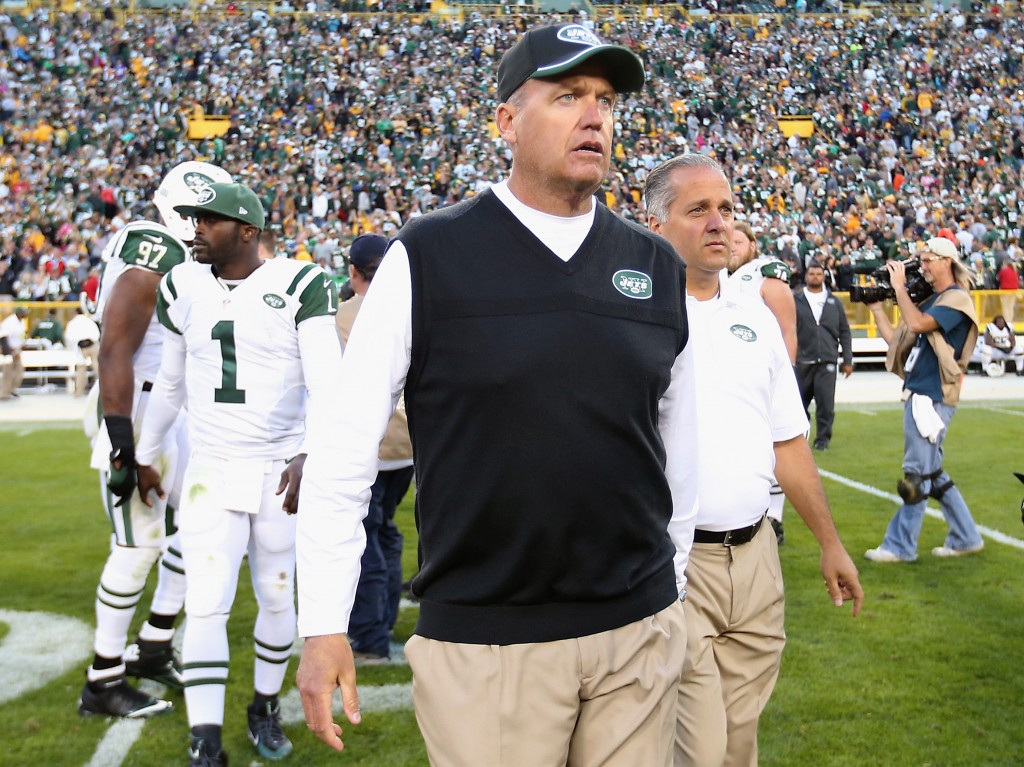 Rex Ryan, New York Jets
It's starting to look more like a "when he gets fired," not "if he gets fired," situation with Ryan in New York. In his defense, he hasn't been given much to work with offensively, yet his defense remains one of the best in the NFL. But you simply cannot ignore the fact that he hasn't led the Jets to a winning season since 2010. While the Rex Ryan-era in New York appears to be nearing its end, there will be a long line of teams interested in bringing Ryan in as their defensive coordinator.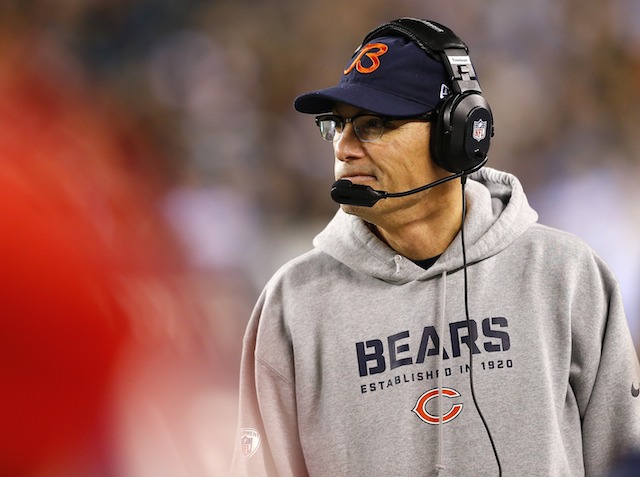 Mark Trestman, Chicago Bears
Trestman is starting to look like an offensive guru who cannot adequately manage an entire NFL team. From the outside looking in, he has lost control of his locker room, and like Mike Smith in Atlanta, he has way too much talent on his roster to have a losing record. The Bears appear to be in the midst of a free-fall and could very easily finish the season with double-digit losses. If that happens, the Trestman-era will likely be over in Chicago. 
Tom Coughlin, New York Giants
The Giants have looked really good at times, and really bad at times in 2014. Unfortunately for Coughlin, there have been substantially more bad times for the Giants since their Super Bowl win in 2011. Coughlin, who turned 68 in August, may choose retirement over continuing his coaching career beyond 2014, but he also may be forced into retirement if the Giants continue on their current path.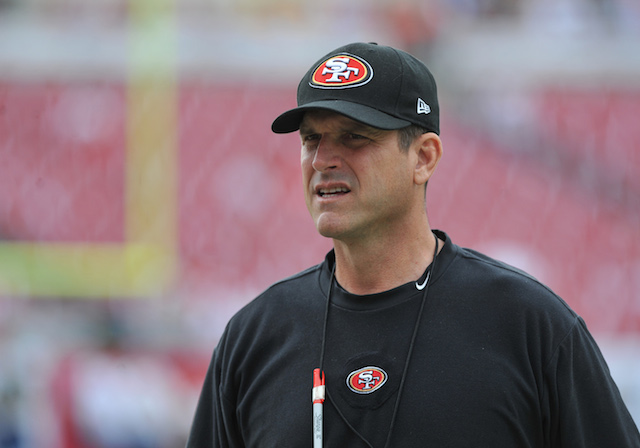 Jim Harbaugh, San Francisco 49ers
It has been rumored that anything short of a Super Bowl victory will result in Harbaugh being fired by the 49ers. Harbaugh has been highly successful during his tenure in San Francisco, but personality clashes with his star players and general manager Trent Baalke may end up getting him fired despite his 41-14-1 regular season record (he has gone 5-3 in the postseason with one NFC Championship). If he gets fired, Harbaugh will be in high demand at both the NFL and major-college football levels.