5 NFL Players Closing in on Signing Massive Second Contracts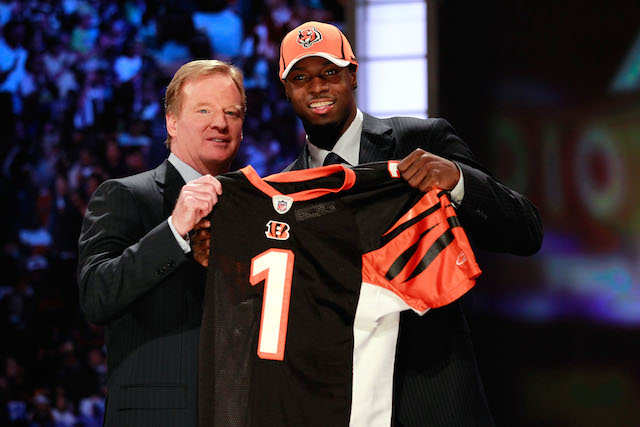 The days of NFL rookies signing contracts that make them among the highest-paid players in the league are over. With a rookie wage scale introduced and implemented for the 2011 NFL Draft, young players are forced to earn their massive pay days on their second contracts.
Professional athletes in contract years have oftentimes gone on to have the best seasons of their careers. It is no coincidence that their production hits its peak just as they are getting set to negotiate a new contract. They can see the dollar signs and, no matter what they say, are well aware of the contract details and values of the deals their peers are signing.
With the first group of players affected by the NFL's rookie wage scale starting to cash in on their second contracts, here's a look at five players on the verge of signing massive second contracts.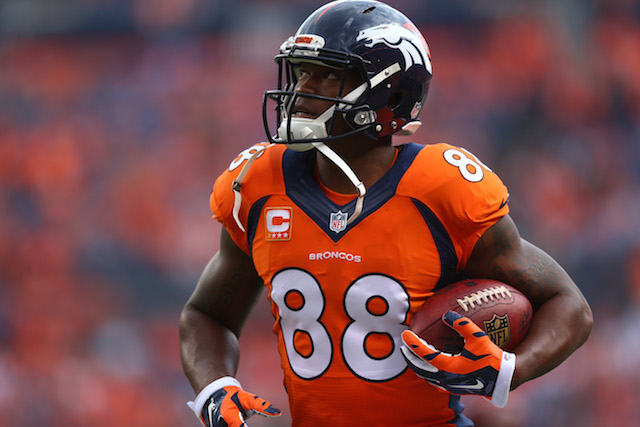 Demaryius Thomas
The Denver Broncos took Demaryius Thomas with the 22nd pick in the 2010 NFL Draft. He is now considered an elite NFL wide receiver and is one of only five wide receivers in NFL history with consecutive seasons of at least 90 receptions, 1,400 receiving yards, and 10 touchdown catches. His rookie contract was worth $12.155 million over five years. Thomas is now in the final year of that contract and will undoubtedly be among the highest-paid wide receivers in the league when he signs his next deal.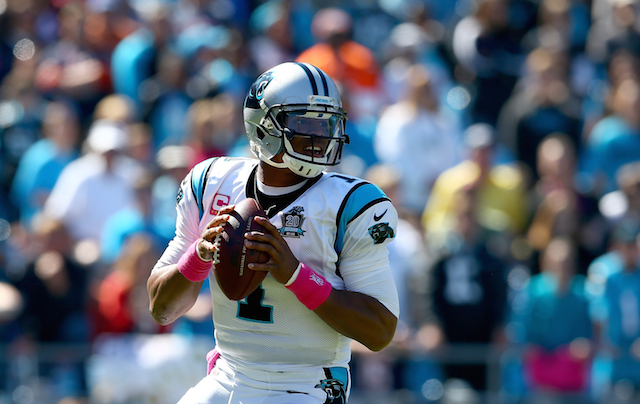 Cam Newton
As the first overall selection in the 2011 NFL Draft, Cam Newton signed the standard four-year, $22 million contract allocated to his draft slot. His contract also included a fifth-year club option, which the Panthers have already exercised. Newton has flashed signs of excellence in his brief career, leading the Panthers to the playoffs in 2013. Judging by the contract extensions signed by Andy Dalton, Colin Kaepernick, and Joe Flacco, Newton can expect his next contract to have an average yearly value north of $15 million per season.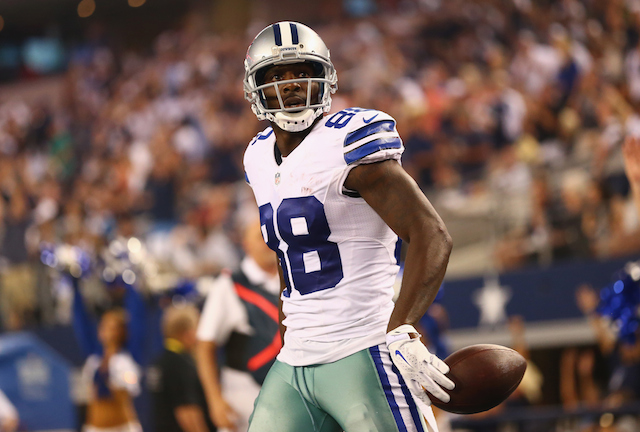 Dez Bryant
Dez Bryant is in a similar situation to Thomas. He was actually selected two spots behind Thomas in the 2010 NFL Draft (No. 24 overall), and the two have been compared to each other throughout their entire NFL careers. Bryant has had some off-field issues dating back to his college days at Oklahoma State that may limit the guaranteed dollars in his contract, but his per-year value will unquestionably be among the highest for a wide receiver in the league — he just may have to earn some of it through incentives and roster bonuses.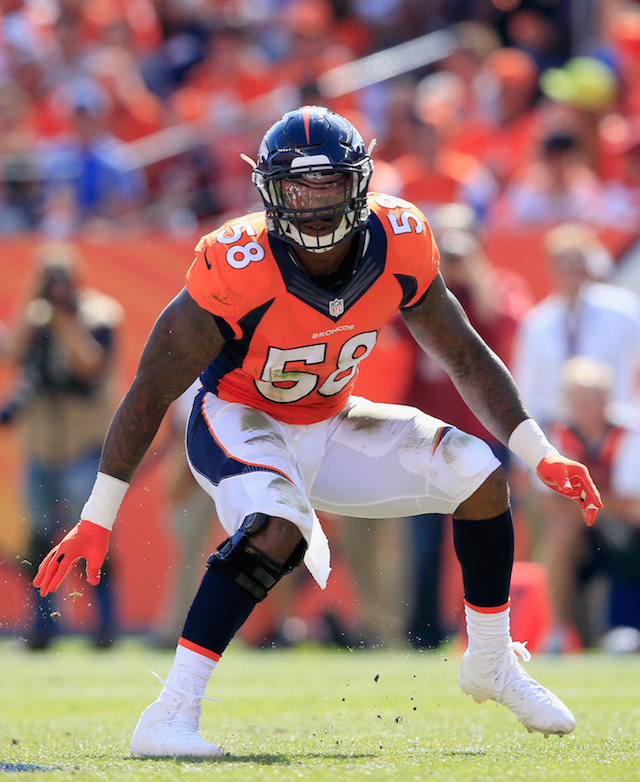 Von Miller
Miller was the second overall selection in the 2011 NFL Draft and has had an up-and-down career up to this point. From a football standpoint, Miller has been a big-time playmaker when healthy (he is coming off a torn ACL in 2013). Off the field, Miller has been a major headache. The Broncos have already exercised a fifth-year club option for Miller, which runs through the 2015 season. He is off to a strong start to the 2014 season and is looking like a legitimate All-Pro candidate. If he can stay out of trouble and keep up his current level of play, Miller will likely receive a contract extension that will make him one of the top-paid linebackers in the NFL.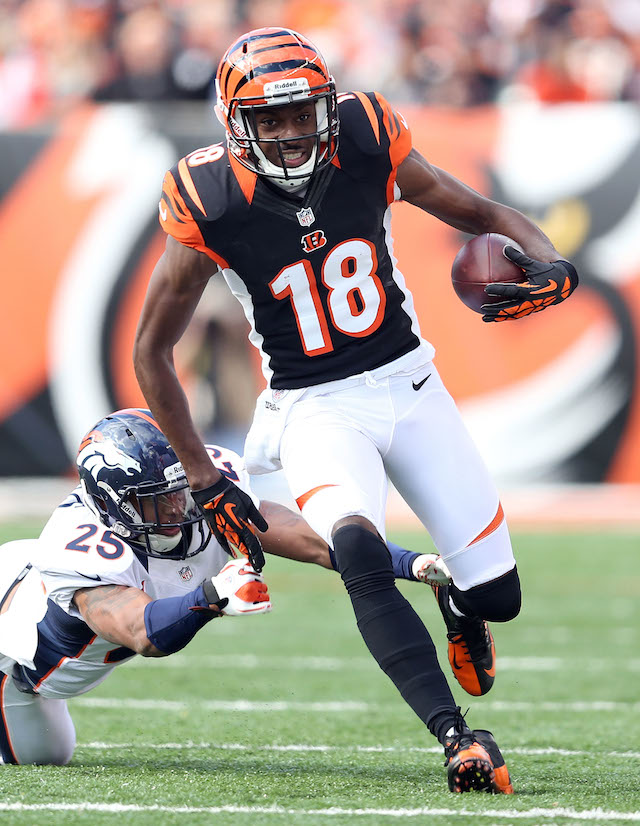 A.J. Green
Like many of the others on this list, Green has already had a fifth-year club option exercised by the Bengals that extends his rookie contract through the 2015 season. With quarterback Andy Dalton already locked up for the long term, the Bengals have made Green's extension a high priority. Green is arguably the best vertical threat at wide receiver in the NFL and will certainly receive a contract extension that reflects this.