5 NFL Players Who Could Be Replaced by a Rookie in 2016
The 2016 NFL Draft has seen a new host of rookies inducted into the ranks of professional football, which means that multiple veteran players league-wide are gearing up for intense position battles this upcoming offseason. Unfortunately, not all of them will win those battles, and if we're being brutally honest, many will simply lose their jobs when all is said and done.
It's just the nature of the beast and the way the draft works, but today we're going to take a look at five specific players who may need to have the greatest offseason of their careers, so they can at least have a chance of holding on to their starting gigs.
1. Case Keenum, QB, Los Angeles Rams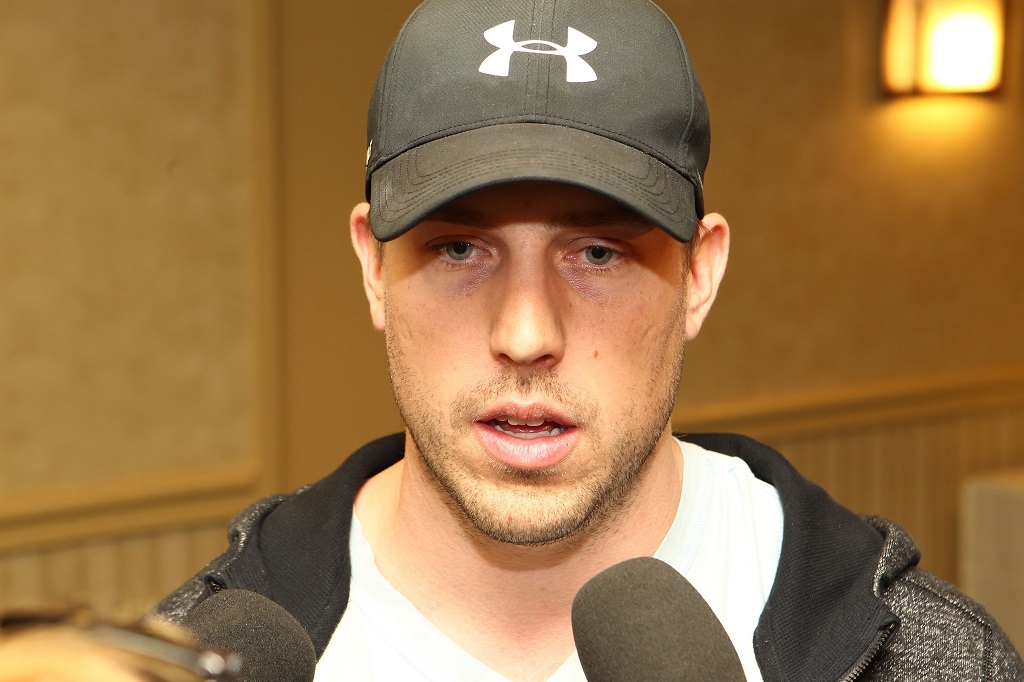 Just over a month ago, Rams general manager Les Snead stated that Case Keenum would be the team's Week 1 starter. Well, that didn't last long. The Rams proceeded to trade up to the No. 1 overall pick, select California QB Jared Goff, and now look poised to put him under center in Week 1.
It's hard to tell if anyone actually believed Snead when he originally said this, even when the Rams were at No. 15 and rumored to be interested in Memphis QB Paxton Lynch. Regardless though, there seems to be a strong chance that Keenum is one of the many NFL players who is replaced by a rookie in 2016.
2. Darren McFadden/Alfred Morris, RB, Dallas Cowboys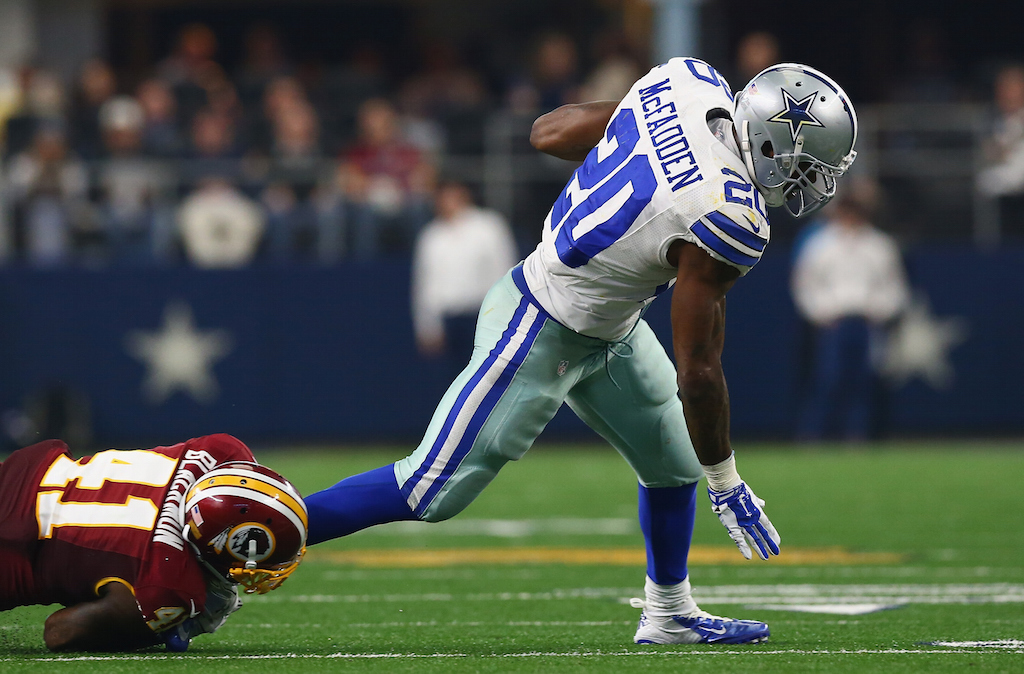 When the Cowboys signed Alfred Morris this offseason, it made it all the more likely that they would pass on Ohio State running back Ezekiel Elliott — until they drafted him anyway. The Cowboys chose Elliott No. 4 overall, and Cowboys fans are already clamoring to see what he can do as the featured back.
While there will still be some type of a split, it seems likely that either Darren McFadden or Morris may not remain on the roster when 2016 kicks off. Oh, and to top it all off, Elliott will be the main man in the Dallas backfield. You don't spend the No. 4 pick on a running back who's an elite runner, pass catcher, and blocker just to have him watch from the sidelines.
3. Brian Hartline/Andrew Hawkins, WR, Cleveland Browns
One of these two players will be left with a whole lot less snaps than they were going to get in 2016 thanks to the addition of Baylor WR Corey Coleman, whi is an explosive player the Browns aren't going to hold back.
With an already thin group of wide receivers, there's no question that either Brian Hartline or Andrew Hawkins will be pushed to No. 3 or No. 4. If we had to take a guess, it will likely be Hartline, just because Hawkins has shown he can use his speed to pick apart defenses in the past.
4. Manny Lawson, DE, Buffalo Bills
The 31-year-old pass rusher for the Bills has had two pretty rough seasons in back-to-back years now. His age, and the fact that he had just 67 combined tackles over the past two seasons, with only 2.5 sacks, is pretty tough to swallow.
Obviously, the Bills agree, as they went out and got possibly one of the best pure rushers in the NFL draft in Clemson's Shaq Lawson. He had 24.5 tackles for loss and 12.5 sacks in his junior season alone. Rex Ryan must be thrilled to have added a player like the younger Lawson, and it seems that one Lawson will likely replace another Lawson in their starting lineup.
5. Cecil Shorts III, WR, Houston Texans
Whether you love Will Fuller, or think that his upside in the NFL is limited, you can't deny the fact that he has incredible speed. Fuller ran a 4.32 40-yard dash at the 2016 NFL Scouting Combine, which led to him being the second receiver taken in the 2016 NFL draft. Now, the Texans aren't a team that needs a big wide out who can go get jump balls, as they have that player in DeAndre Hopkins.
Instead, they need a player on the other side who can burn opposing cornerbacks and keep defenses on their toes. Fuller still has some improving to do, but it wouldn't be all that surprising to see him take over across from Hopkins at some point in 2016.
Statistics courtesy of Sports Reference.com.