5 NFL Players Who Died in 2015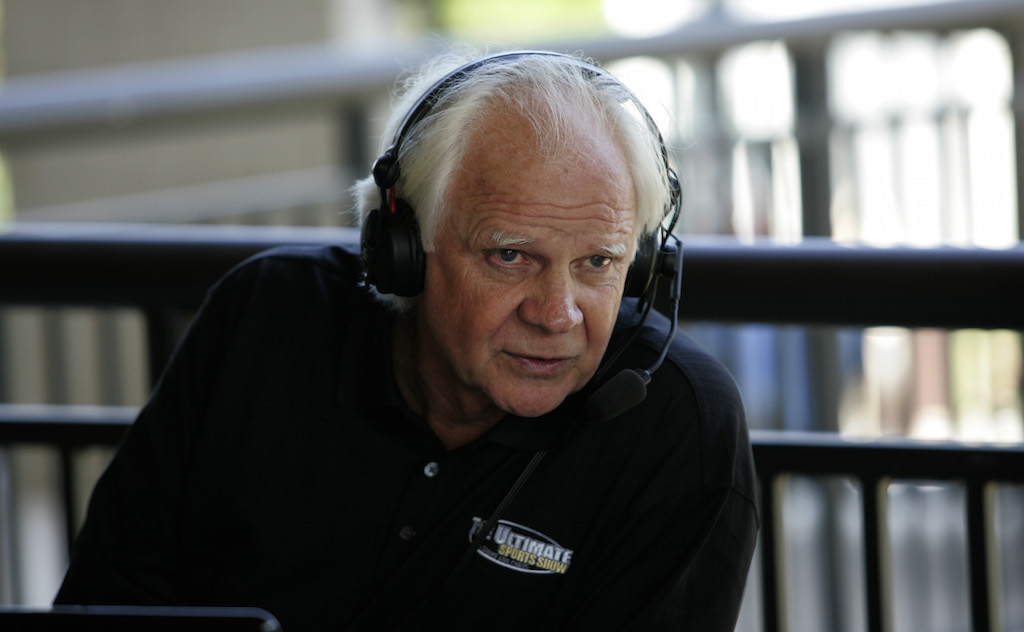 Each year involves difficult final goodbyes to a slew of athletes who earned national recognition for their contributions to the sporting world. This is no different in the NFL, as some of the game's most memorable players passed away. Here are five former NFL players who died in 2015.
1. Ken Stabler
The Oakland Raiders selected Ken Stabler in the second round of the 1968 NFL Draft, but he didn't play until the 1970 season. As a starting quarterback, he compiled 196 touchdown passes with 27,938 passing yards playing for the Raiders, Houston Oilers, and New Orleans Saints in his well-decorated 15-year career. Stabler spent the prime of his career in Oakland, where he earned all four of his Pro Bowl selections ('73, '74, '76, and '77), won his only Super Bowl, and received his lone MVP award ('74).
With the Raiders, Stabler personified the organization's image as a key component in its offense. Stabler left the franchise as their all-time leader in several offensive categories, such as completions (1,486), passing yards (19,078), and touchdown passes (150). Prior to joining the NFL, he excelled at Alabama, accumulating a 28-3-2 record as a starter.
In early February 2015, Stabler was diagnosed with Stage 4 colon cancer and died a few months later, on July 8, at the age of 69. After his death, the public learned that had dealt with Stage 3 chronic traumatic encephalopathy (CTE) as well. With that in mind, his family made the decision to donate his brain and spinal cord to Boston University's Chronic Traumatic Encephalopathy Center to help support research on degenerative brain disease among athletes.
2. Charlie Sanders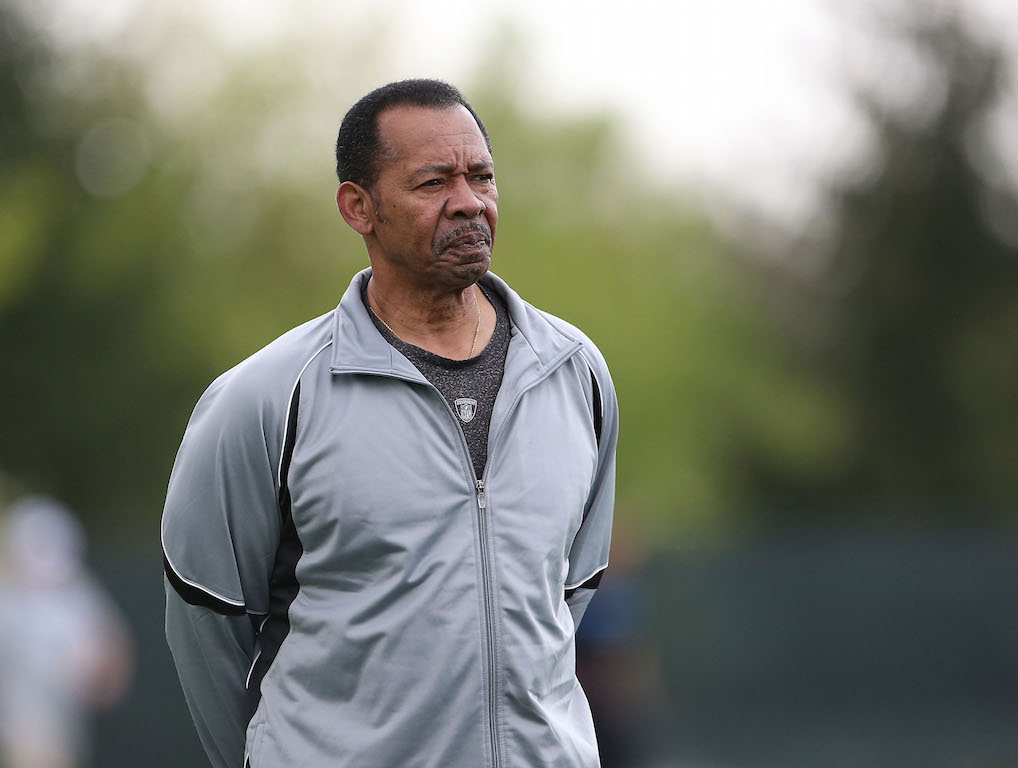 The Detroit Lions selected the former Minnesota standout tight end in the third round of the 1968 NFL Draft. Charlie Sanders was an all-around talent known for his dynamic ability as a strong blocker and pass catcher at his position, recording 336 catches for 4,817 receiving yards and 31 receiving touchdowns in his 10-year career with the Lions.
At the time of Sanders' retirement, he was the franchise leader in receptions and either led the team or was the co-leader in receptions in six of his 10 seasons. During his impressive career, Sanders earned seven Pro Bowl selections, two First-Team All-Pro nods, and a Second-Team All-Pro selection. He was named to both the NFL 1970s All-Decade Team and the Lions 75th Anniversary All-Time Team, and he was inducted into the Pro Football Hall of Fame in 2007.
After a serious knee injury ended his playing days in 1977, Sanders remained a part of the organization, first as a broadcaster and then as an assistant coach. Since 1998, he had been a member of the personnel department. However, on July 2, 2015, Sanders died at the age of 68 after a nearly eight-month battle with cancer.
3. Fred McNeill
Following a successful collegiate career at UCLA as a linebacker, Fred McNeill was selected with the 17th overall pick in the 1974 NFL Draft by the Minnesota Vikings, where he had a 12-year career. He played on the defense that earned the nickname "The Purple People Eaters," which led the NFC in fewest points and passing yards allowed in 1976 and led the NFL in fewest total yards allowed in 1975.
McNeill made two Super Bowl appearances with the Vikings and was voted into the UCLA Athletics Hall of Fame in 2012. However, late in his life, McNeill suffered from dementia and was officially diagnosed with chronic traumatic encephalopathy (CTE) in 2009. In March 2014, he was diagnosed with amyotrophic lateral sclerosis (Lou Gehrig's Disease), which led to his death on November 17, 2015 at the age of 63. After he passed, doctors confirmed that his experience with CTE was a result of playing in the NFL.
4. Frank Gifford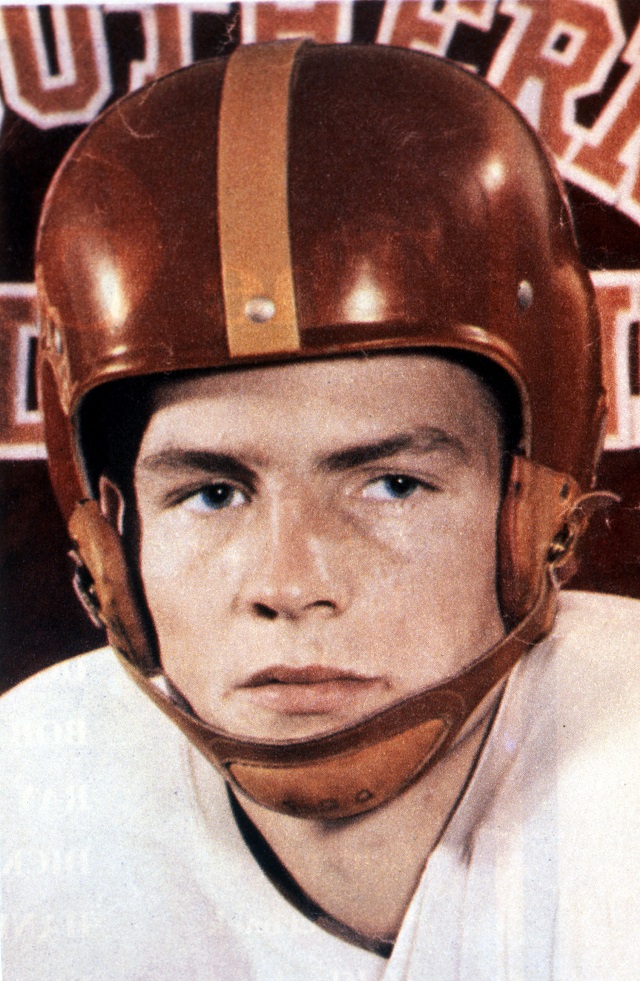 The New York Giants selected USC's Frank Gifford with the 11th overall pick in the 1952 NFL Draft, which began a Hall of Fame career as Gifford played three different positions (defensive back, running back, and flanker). He earned eight Pro Bowl selections, won an NFL championship in 1956, and was named to six All-Pro teams. In 1960, Gifford suffered a head injury and was forced to retire, but he returned two years later as a flanker and played three more seasons with the Giants, where he earned Comeback Player of the Year in 1962 and his last Pro Bowl nod in 1963.
Following his career, Gifford became a part of the broadcast team for Monday Night Football from 1971-85 before taking over as color commentator from 1986-97. During this time, he was elected to the College Football Hall of Fame and the Pro Football Hall of Fame. The Giants retired his jersey in 2000 and he was named to the NFL 1950s All-Decade Team.
On August 9, 2015, 84-year-old Gifford died from natural causes at his Connecticut home. It was discovered two months later that he was suffering from CTE and his family made the decision to donate his brain to science "in hopes of contributing to the advancement of medical research concerning the link between football and traumatic brain injury."
5. Eddie LeBaron
Prior to his NFL career, Eddie LeBaron was in the U.S Marine Corps Reserve while in college and served as a lieutenant in the Korean War following his graduation. He received a Purple Heart and the Bronze Star for his heroic actions on the front lines, where he was wounded twice. At just 5-foot-7 and 160 pounds, LeBaron earned him the nickname "Little General" as he became an effective quarterback for the Washington Redskins.
LeBaron earned NFL Rookie of the Year (1952) and was selected to the Pro Bowl four times (1955, 1957, 1958, and 1962). He had two stints with the Redskins, chose to retire following the 1959 season, and then returned to play for the Dallas Cowboys after he was acquired in exchange for a first-round pick. He was the franchise's first quarterback.
In his collegiate career at the University of the Pacific, LeBaron was a two-way player, serving as quarterback, safety, and punter. In his senior season, he helped the team finish with an 11-0 record while leading the nation in total offense (502.9 yards a game) and setting an NCAA single-season record for 575 points. LeBaron was inducted into the College Football Hall of Fame in 1980 and into the Bay Area Sports Hall of Fame in 2004. On April 1, 2015, he died at an assisted living facility in Stockton, Calif. at the age of 85.