5 NFL Players With the Biggest Fines Already This Season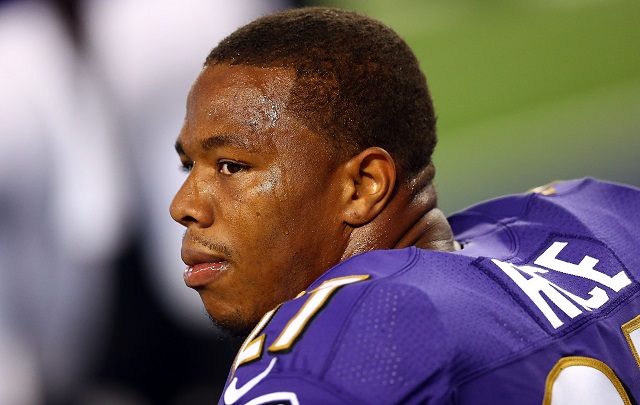 When the news broke that Jim Irsay was going to be fined half a million dollars and suspended from team activity for six games, it was entirely reasonable to assume that the Colts owner was getting let off easily, particularly in comparison to the punishment that awaits the players if they get caught in violation of the league's substance abuse policy. Because unlike the owners, if players miss games, they miss out on game checks — a bit of math not factored into the total cost of the fines.
This is why Irsay will wind up with less money lost than Ray Rice, who is going to be on the hook for nearly $30,000 more than what the owner will have to pay — that bit of financial math courtesy of ESPN. Rice, though, doesn't even make the top five in fines for 2014, and the season hasn't even started yet. Using fine information collected from Spotrac, here are the season's most fiscally penalized NFL players so far.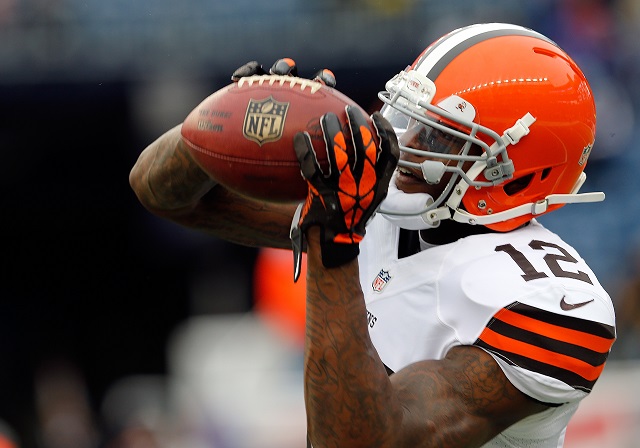 5. Josh Gordon — $1,389,719.00 over 16 games

While Josh Gordon's offseason has been one of the focal points in the discussion around the NFL's drug policy, as well as a flashpoint for a conversation about marijuana in popular culture, athlete's responsibilities, and, really, anything else that people want to talk about, couched in Cincinnati orange, the fact remains that because Gordon's still on his rookie contract, he's not losing that much money compared to his peers — although, because he's on his rookie contract, he doesn't have a large amount of money to lose.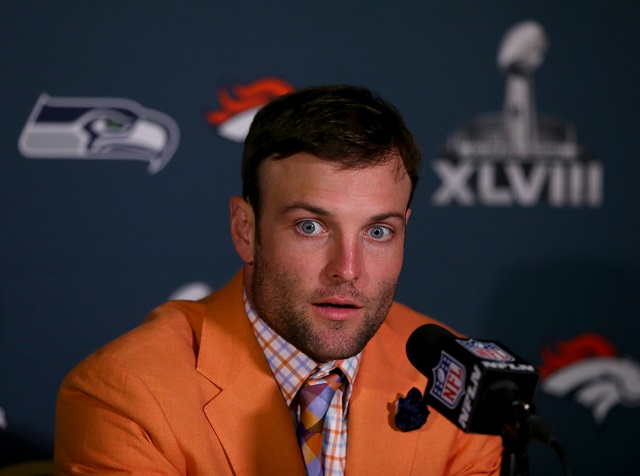 4. Wes Welker — $1,882,352.00 over four games

Consider the difference. Over four games, Welker's going to lose out on more than Gordon's yearly salary, thanks to the game checks, the roster bonus for those games, and the yearly portion of his signing bonus, worth $2 million total. According to the Spotrac Twitter account, Welker's looking at a loss of"$705,882 in base salary, another $705,882 in roster bonus, & $470,588 in signing bonus" — nearly four times the amount that the league fined Jim Irsay, with significantly larger impact toward Welker's overall wealth.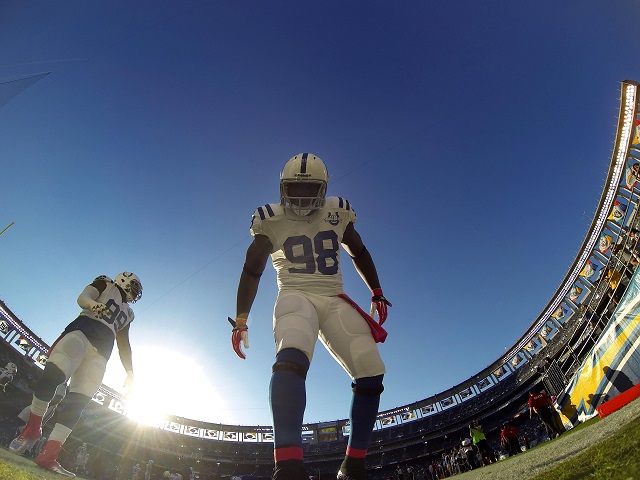 3. Robert Mathis — $2,058822.00
You might have forgotten that this happened, but back in May the NFL suspended Robert Mathis, the linebacker for the Indianapolis Colts, for testing positive for PEDs. This was especially memorable because Mathis's public rationale was that the drug he tested positive for was a fertility drug, one he was using in efforts to conceive another child. Of course, the league released a statement saying that "The drug for which Mr. Mathis tested positive is not approved by the FDA for fertility in males and is a performance-enhancing drug that has been prohibited for years," so who knows what really happened?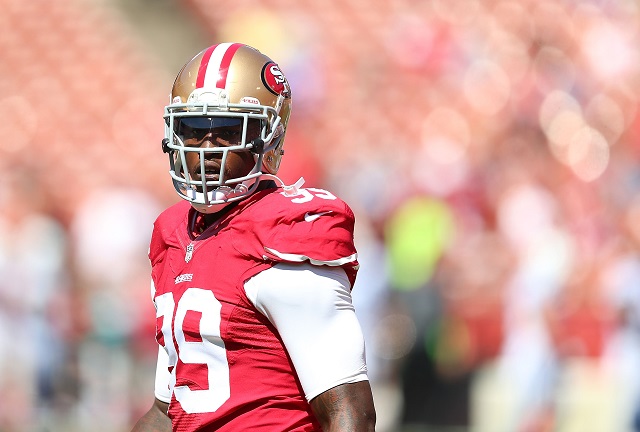 2. Aldon Smith — $2,422,972.00 over nine games

This one sucks. 49ers Linebacker Aldon Smith, who was arrested for saying he had a bomb at LAX earlier this year, had been previously suspended for a DUI arrest in 2013. Smith, who will be allowed to stay around his team during his suspension, is clearly a dude in need of some serious help, and the fact that he's being so heavily penalized by the league doesn't make it appear that the NFL shares this opinion.
1. Daryl Washington — $3,000,000.00 over 16 games

The biggest difference between Daryl Washington and Josh Gordon? Washington was halfway through a four-year deal worth $32 million, and when he got suspended, he stood to miss his base salary of $2.9 million plus an additional $100,000 in workout bonuses. In other words, Washington, who, like Irsay, was found guilty of violating the league's substance abuse policy for the second time, is being effectively fined six times what the Indianapolis owner is. For more information on NFL fines, check out Spotrac's comprehensive list here.