5 NFL Team Logos Redesigned as 'Family Guy' Characters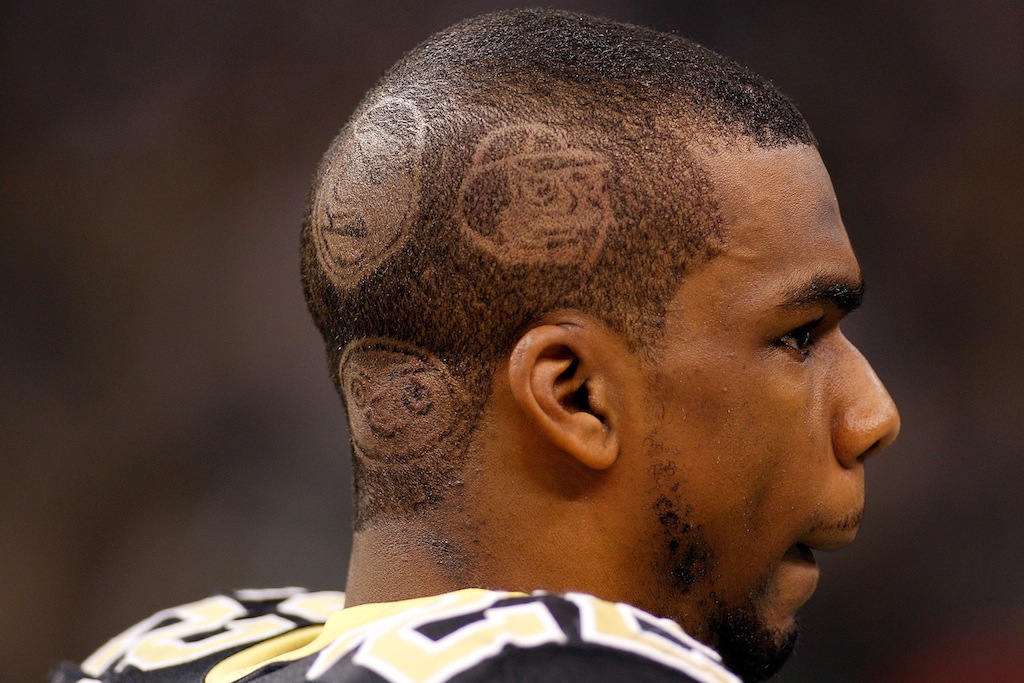 We would understand completely if you were getting sick and tired of seeing people redesign pro sports logos. While the concept may have seemed cool and original at one point, now the whole thing feels sort of trite and played out. Fortunately for us, that's not always the case.
Sometimes you come across a project that is so cool, so well done, that you can't help but feel the need to spread it around. This happens to be one of those times.
While perusing the Daily Snark, we happened to stumble upon a neat little piece by graphic artist Mark Avery Kenny (AK47 Studios), and it immediately caught our eye. You may remember Kenny as the guy who redesigned NFL logos with Disney characters, and also turned NBA logos into Nintendo figures. Well, he's at it again. And we dig his latest work.
This time around, Kenny has taken NFL logos and redesigned them as Family Guy characters. Don't believe us? See for yourselves. We happen to think these five depictions are the coolest of the bunch.
1. Oakland Raiders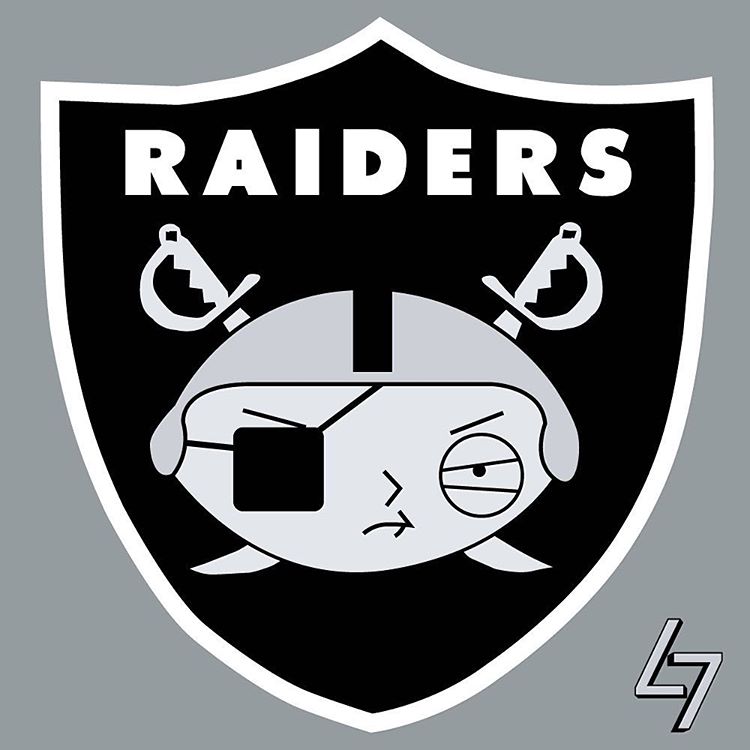 Family Guy name: Oakland Stewies Don't let the baby fool you; Stewie is ruthless. He wants power, and he's not afraid to use diabolical methods to get what he wants. The Oakland Raiders are the perfect organization for this beloved character. Plus, how adorable does he look in that eyepatch? Such a pirate.                 
2. Buffalo Bills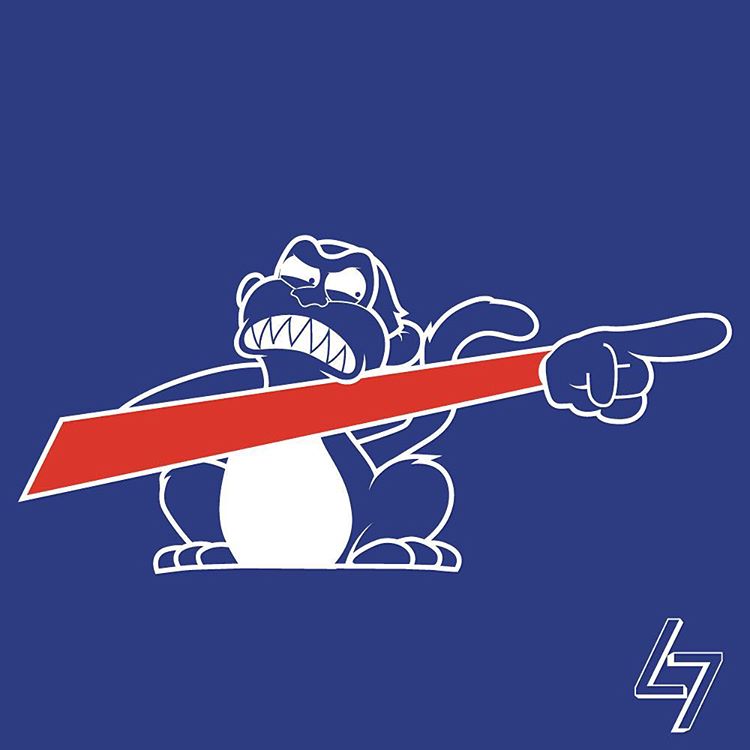 Family Guy name: The Buffalo Evil Monkeys
Bringing in Rex Ryan as the new head coach was supposed to make an already dominant Buffalo Bills defense even more ferocious. Clearly things haven't exactly gone as planned. However, we can't help but be intimidated by the incorporation of the evil monkey into the Bills shield. Perhaps now we know exactly what this Buffalo team is missing.
3. Baltimore Ravens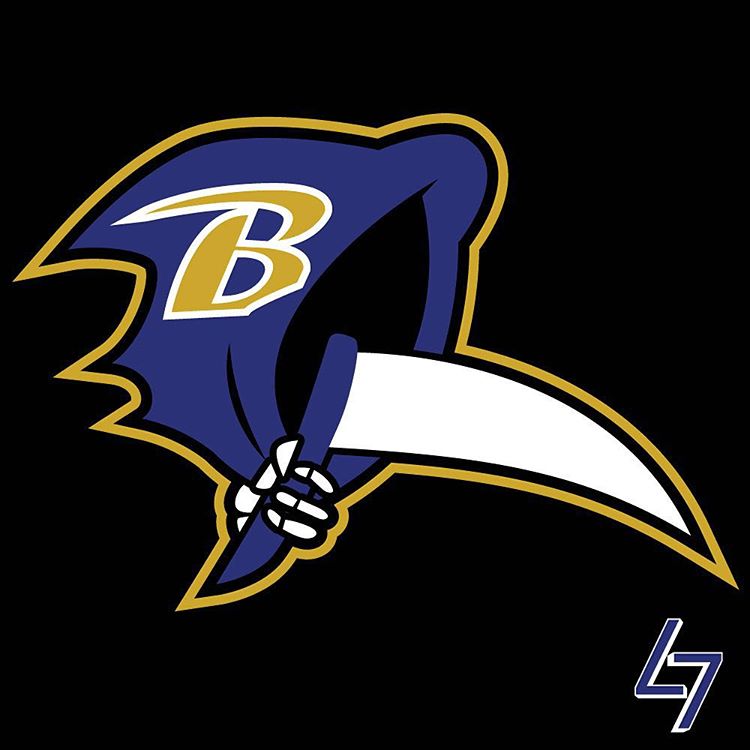 Family Guy name: Baltimore Deaths What does "death" have to do with the Baltimore Ravens organization? Absolutely nothing. Yet we're blown away by how perfect the grim reaper's scythe looks in place of the raven's beak. Seriously, tell us that doesn't look almost identity to Baltimore's logo. You can't, can you?
4. Tennessee Titans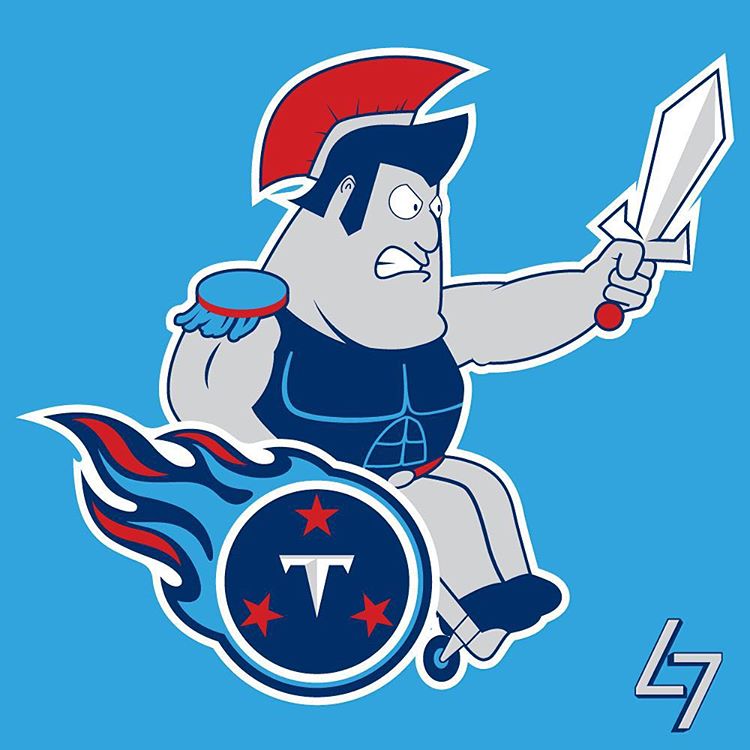 Family Guy name: Tennessee Joe Titans
The wheelchair hardly slows down Joe. In fact, it may very well add to his intensity. He's like the ultimate warrior. Which is why making the Tennessee Titans logo a part of his chair only adds to his mystique. We're certainly not getting in his way. You'd be wise to heed our advice.
5. New England Patriots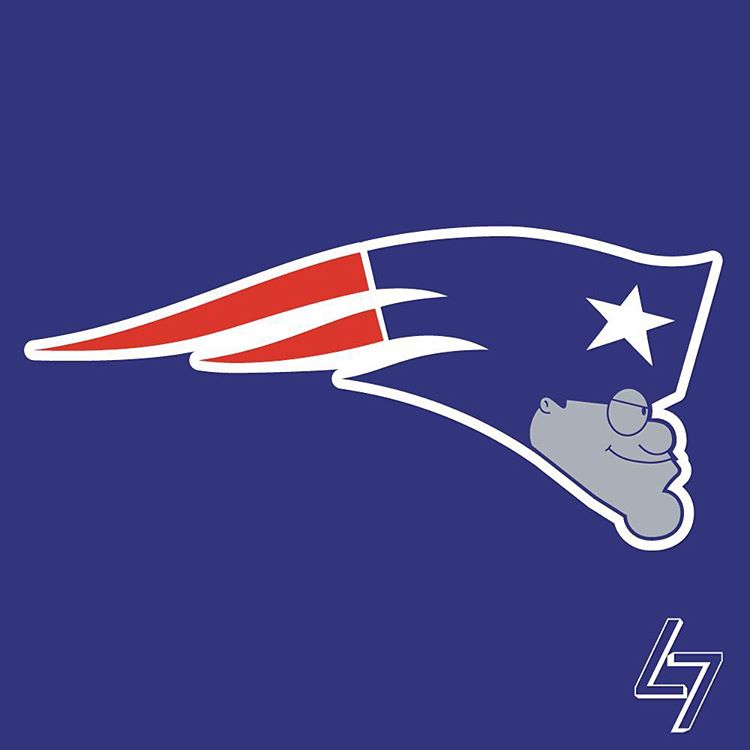 Family Guy name: New England Peters
Until further notice, the National Football League belongs to the New England Patriots. They are the defending Super Bowl champs, and they've been the most dominant team in 2015. If we're not mistaken, isn't Family Guy centered around Peter? You see what we're getting at? That's what we thought.
Information is courtesy of the Daily Snark.
To see the rest of the NFL Logos as Family Guy characters, check out Mark Avery Kenny's Instagram here.